There are tons of hotels in Disney World, so it can be hard to decide which ones to book or even which ones visit for a tasty Advance Dining Reservation.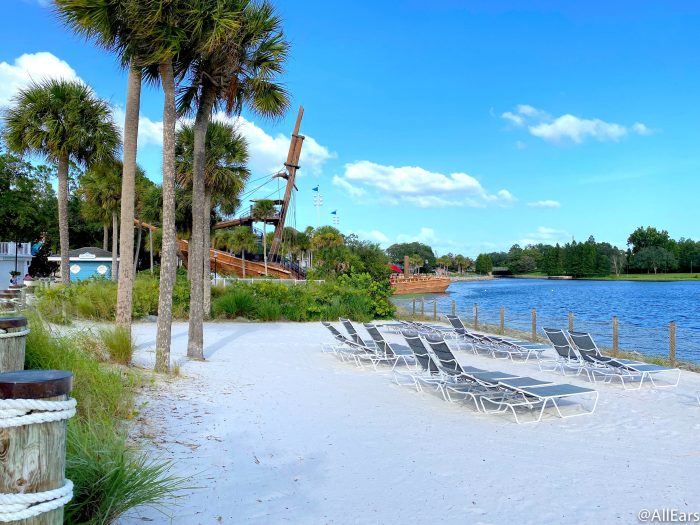 But there's one area in particular that has several fantastic hotels, a week's worth of great restaurants, incredible amenities, and much more that make this Resort area a compelling choice.
We're talking about…the EPCOT Resort area! And truly, we believe that if you haven't been to these hotels, you're missing out!
The EPCOT area hotels are all located close to EPCOT (makes sense). In fact, they're all walking distance to EPCOT, each other, Disney's BoardWalk, and even Disney's Hollywood Studios (if you're not opposed to getting in a few extra steps).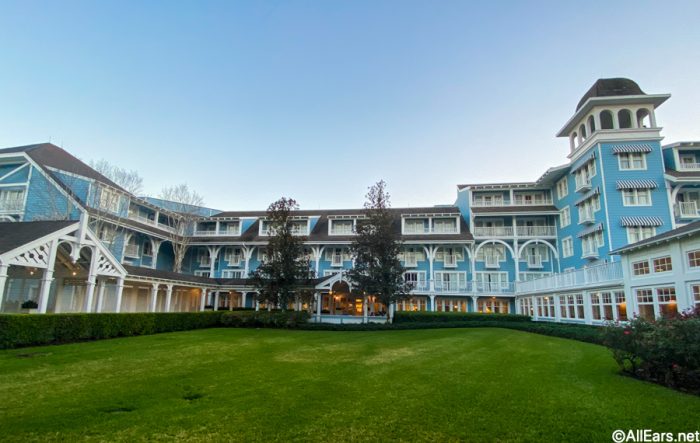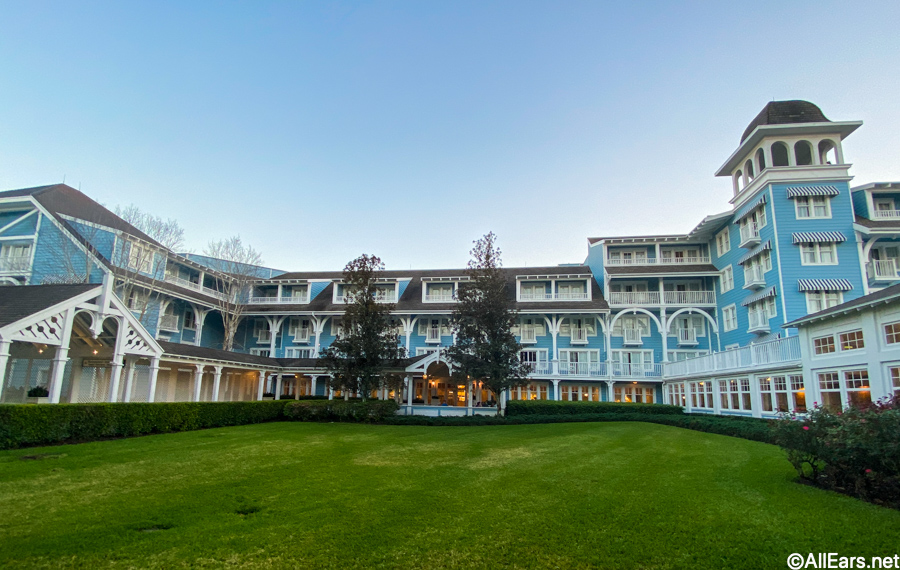 The resorts in this area include Disney's Yacht Club Resort, Disney's Beach Club Resort, Disney's BoardWalk Inn, the Walt Disney World Swan, and the Walt Disney World Dolphin. What makes these hotels and this general area so special?
Overall Benefits for the Resort Area
First, there are a several benefits all of these Resorts share. All of these hotels are just a short walk to and from EPCOT and can take advantage of using EPCOT's International Gateway entrance (sometimes called EPCOT's back entrance), which places you right in World Showcase between France and the United Kingdom.
With close access to EPCOT comes close access to the EPCOT Skyliner station, located at International Gateway. That's really convenient because you can then hop on the Skyliner to visit other hotels or even take that over to Disney's Hollywood Studios.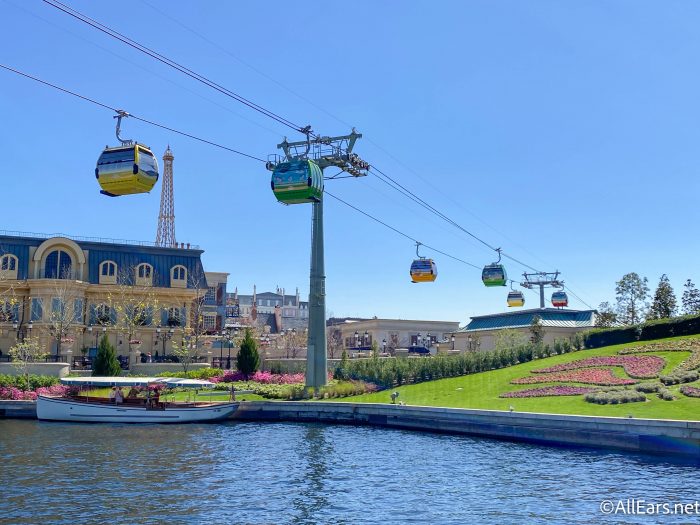 The EPCOT area hotels are also walking distance to each other, which is convenient for your stomach. That means you've got way more options for breakfast, lunch, dinner, snacks, dessert, etc. You're not stuck eating whatever your hotel has to offer. With just a quick walk, you could be exploring a whole bunch of other options!
When the fireworks are available, you can also get a pretty great view of the EPCOT fireworks from this general resort area.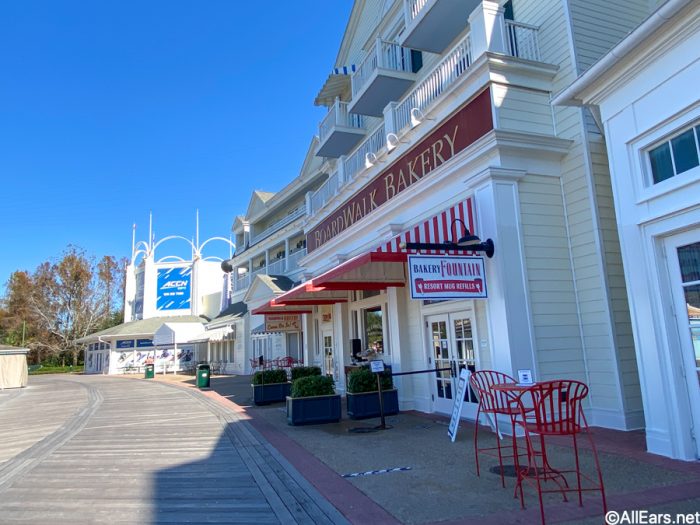 If you're planning to head to Disney's Hollywood Studios, you can also walk there from these hotels (although the walk will be a bit longer than the walk to EPCOT). Not interested in walking to EPCOT, Hollywood Studios, or those other nearby hotels? Then you can opt for a Friendship Boat instead! Friendship Boats are, shall we say, slow, but if you're not in a hurry, they're relaxing and convenient.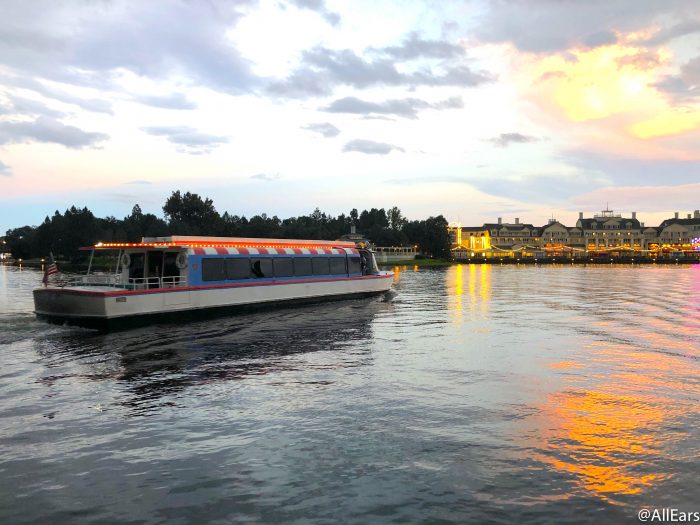 These hotels are all also pretty close to the Fantasia Gardens Miniature Golf course and Fantasia Fairways, which are both located behind the Walt Disney World Dolphin Resort. If you're looking for a non-park activity, you can easily get to this mini golf course and enjoy a game with the family.
One of the best parts about these hotels and the entire EPCOT resort area is really just how great it is for walking and enjoying the scenery. Since all of the hotels, along with Disney's BoardWalk, are connected by walking paths, you can stroll around Crescent Lake and take in the sights and sounds of these hotels and the water.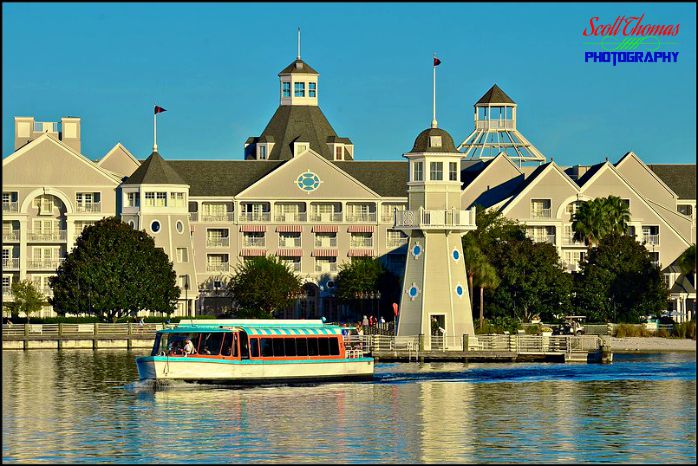 Having easy access to Disney's BoardWalk is also a great perk. The BoardWalk has a number of stores and restaurants for guests to enjoy, including the BoardWalk Bakery which has all kinds of delicious treats. Plus, the BoardWalk is generally full of entertainers and has a place to go dancing, a dueling piano bar, and even a bar full of magic! Much of that entertainment is not available now due to the pandemic, but hopefully some of it will return sooner rather than later!
See why Disney's BoardWalk is THE place for fun in our video below!
Since it's so easy to get around all of these spots, the possibilities for shopping, dining, and just general enjoyment are plentiful!
Alright, so we've shared what we like about these hotels and the resort area overall, but what about the individual places?
Disney's Beach & Yacht Club Resorts
Over at the Beach & Yacht Club Resorts, there's a lot to love! For starters, there are some fantastic restaurants including Beaches & Cream Soda Shop, which is a fan-favorite! Whether you go for something savory or sweet, you'll have some delicious options to pick from, including the GIANT Kitchen Sink!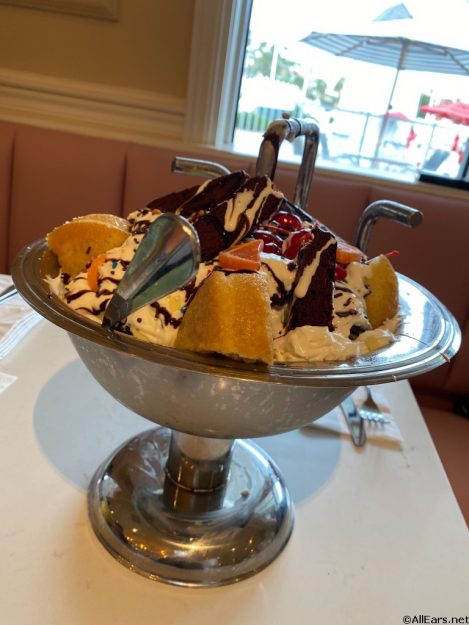 When you can get them, the Oreo Bon Bons from Cape May Cafe (currently closed) are also a fantastic treat. These feature Oreo cookie mousse on top of Oreos, with some chocolate ganache on top. We also saw them pop up last year with a special holiday look at The Market at Ale & Compass.
If you love going swimming during your resort stay, then the Yacht & Beach Club might need to be added to your must-stay-at list because of its pool alone. Stormalong Bay, the water area shared by the Yacht & Beach Club, is MUCH more than just a pool. It's basically it's own little water park!
This mini water park includes a sand-bottomed pool, a lazy river, a giant water slide, whirlpool spas, and more! You could spend a lot of time here just enjoying all that this water area has to offer. But be aware that some seriously LONG lines can form to get into this popular spot!
If you're looking for another snack or meal, the Prime Rib Sliders at Crew's Cup Lounge (currently closed) are what many consider to be a MUST-GET dish! These are served on toasted onion rolls with horseradish cream and au jus and are an absolutely delicious option if you're looking for something to eat.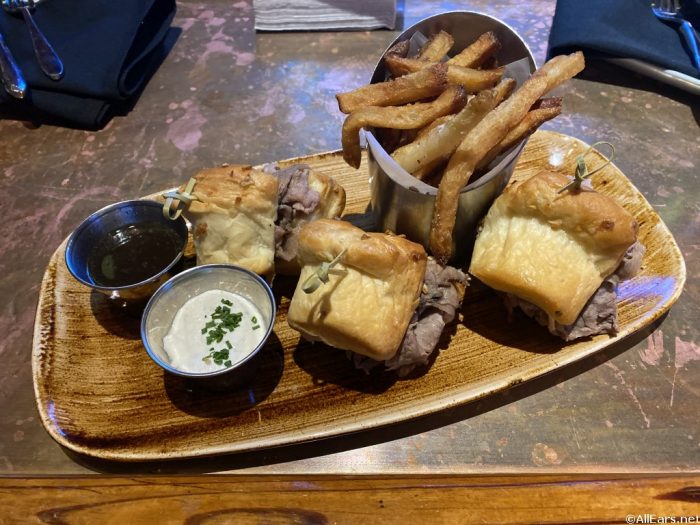 Another thing we love about these hotels are all of the hidden details. For example, in the lobby of the Yacht Club you'll find a large globe. Spin it around and you might just find a hidden Mickey!!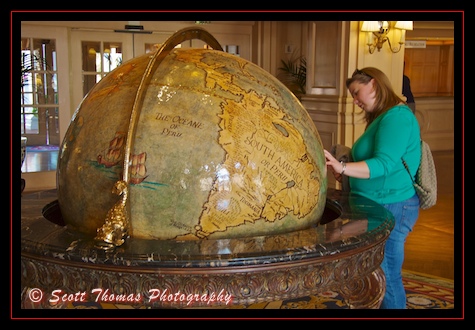 You'll want to look for hidden Mickeys and other details all throughout the Resorts. There's a lot to love about these spots, and if you haven't made your way over to experience them, we think you totally should!
Disney's BoardWalk Inn
Now we make our way over to Disney's BoardWalk Inn, which has some fantastic features of its own. While the creepy clown pool might be gone, the resort does feature a pool with a fun water slide (now themed to Mickey & friends) for guests to enjoy.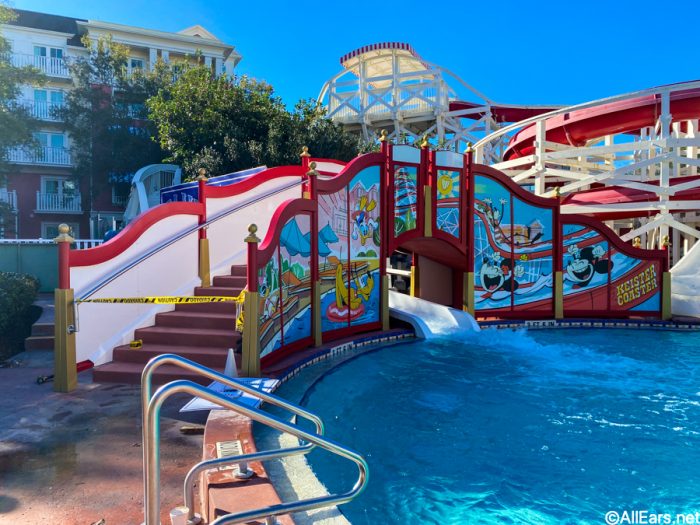 But if you miss the creepy clown, no need to worry, some frightening details in the hotel are still there, like the terrifying nanny chairs! These are replicated from pieces in the late 19th century when they had chairs for nannies to sit on while kids rode the carrousels. Each of the chairs in the hotel also have names. And yes, we're pretty sure they are haunted!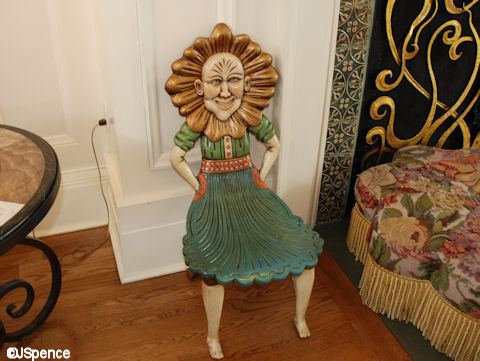 The BoardWalk Inn's lobby also features more details to seek out like the an incredible chandelier and more that'll make you feel like you're truly at a BoardWalk, getting ready to hop on a carrousel of your own!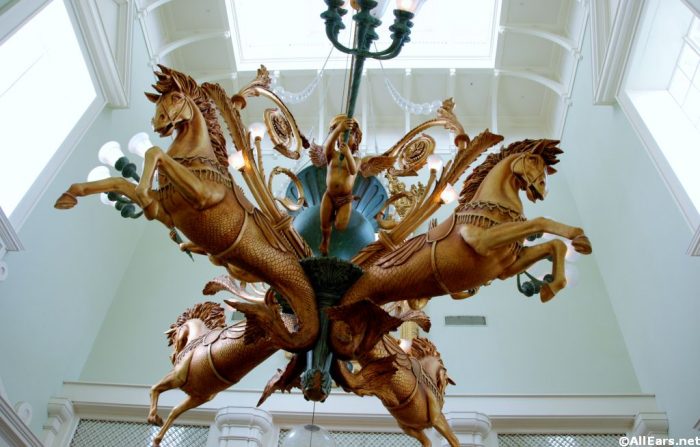 Even if you don't plan to stay at this hotel, you should definitely take a walk around and enjoy the details, atmosphere, and unique theming.
Walt Disney World Swan and Dolphin Resorts
And finally, our tour around the EPCOT resort area brings us to the Swan and Dolphin Resorts. These hotels are actually owned and operated by Marriott International, so they often get overlooked by some guests. But they can be a great place to stay (particularly if you have Marriott rewards of any kind) or even just to walk around.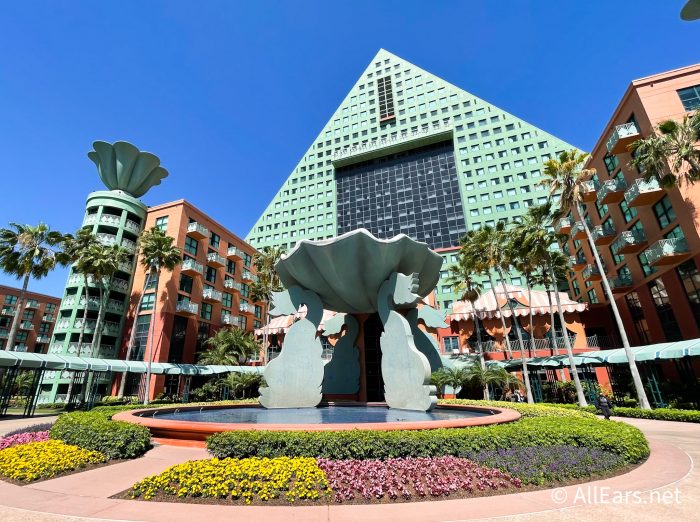 The lobby over at the Dolphin is especially grand, particularly around the holidays. Their chocolate Santa display and other holiday activities also make these hotels a fantastic place to be around Christmas.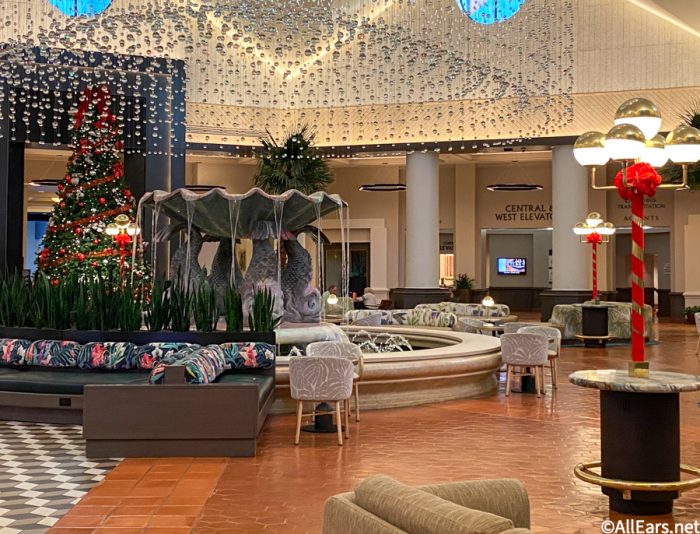 Both the Swan and Dolphin also have some unique dining experiences like Todd English's bluezoo, Kimonos (which has some amazing sushi and becomes a karaoke bar at night), and Garden Grove Cafe which has a whole tree in the middle of it!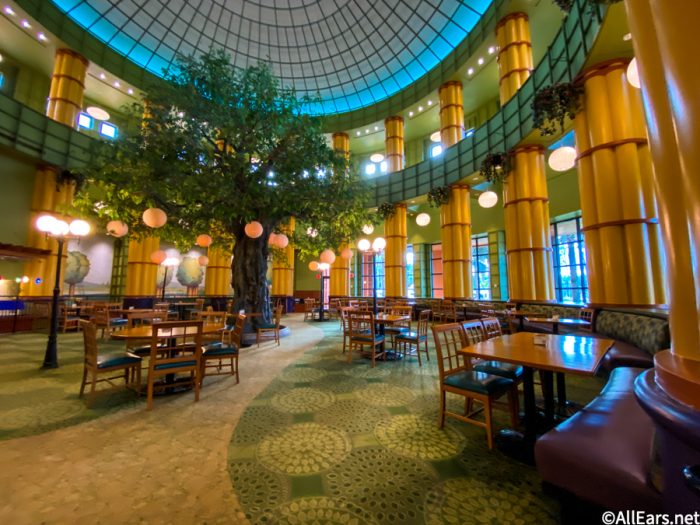 But some of the very best things about the Swan & Dolphin are their specialty food events! Each year, the Swan & Dolphin typically hold a number of special food events, the flagship of which is their Swan & Dolphin Food & Wine Classic. These events require guests to purchase a ticket to enter. Some of them can be pricey, but if you want unlimited access to tasty food and drinks, they can be a fantastic buy!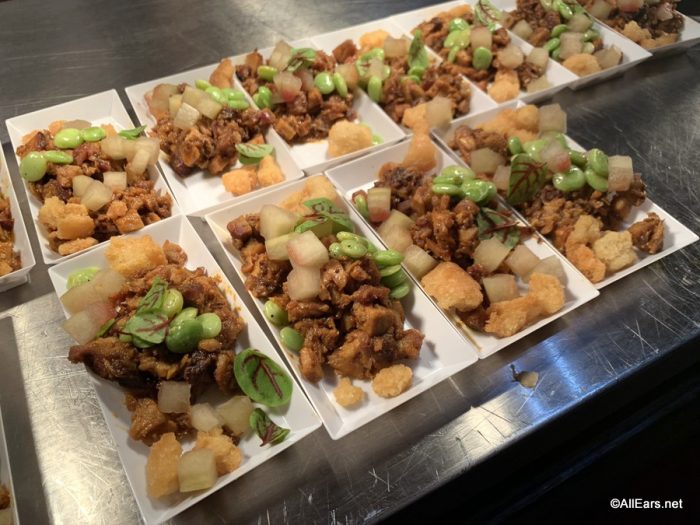 And that's our list of just some of the reasons why we love the EPCOT resort area and the hotels there. Whether you decide to stay at one of these hotels, simply explore them (following any applicable resort hopping rules), or just stop by one or two of them to grab a bite to eat — they all have unique things about them that make them worth a visit!
We'll keep looking around Disney World for more spots for you to visit and details for you to discover. Stay tuned for more!
Join the AllEars.net Newsletter to stay on top of ALL the breaking Disney News! You'll also get access to AllEars tips, reviews, trivia, and MORE! Click here to Subscribe!

What is your favorite EPCOT area hotel and why? Tell us in the comments!