Whether you visit Disney World every day like us, every few years, or once in a lifetime, you're working against the clock to fit everything you want to do into your trip.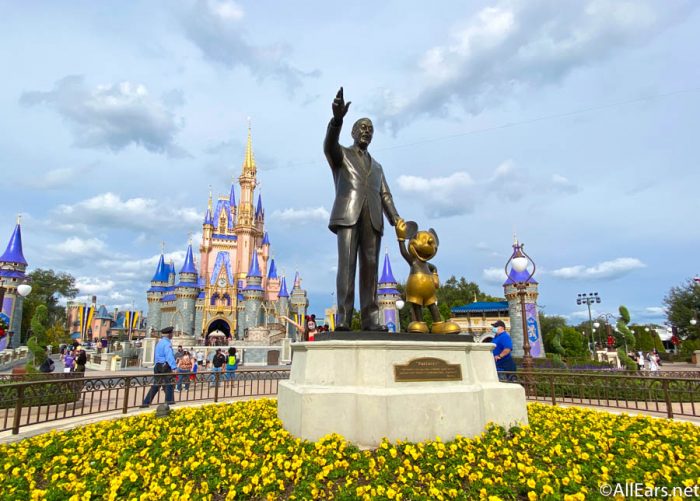 With over 46 different attractions at Disney World, you're going to have to pick and choose what you definitely want to do, especially if you're visiting during a busy time of year. So, we're giving you the inside tips on the rides that we always skip and why!
Here's why we ALWAYS skip these 5 Disney World rides!
Astro Orbiter
First up on our skip list is Astro Orbiter. This ride is located in Magic Kingdom at the top of Tomorrowland. At a glance, you might just think that all the planets up there are nice decorations, but it's actually a ride! You can take an elevator up to hop aboard a spinning spaceship.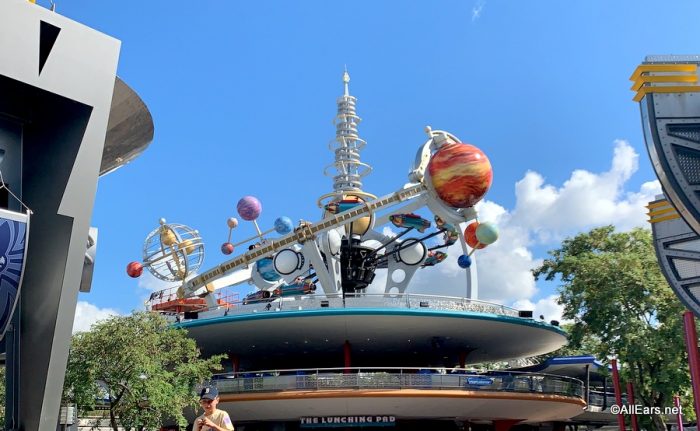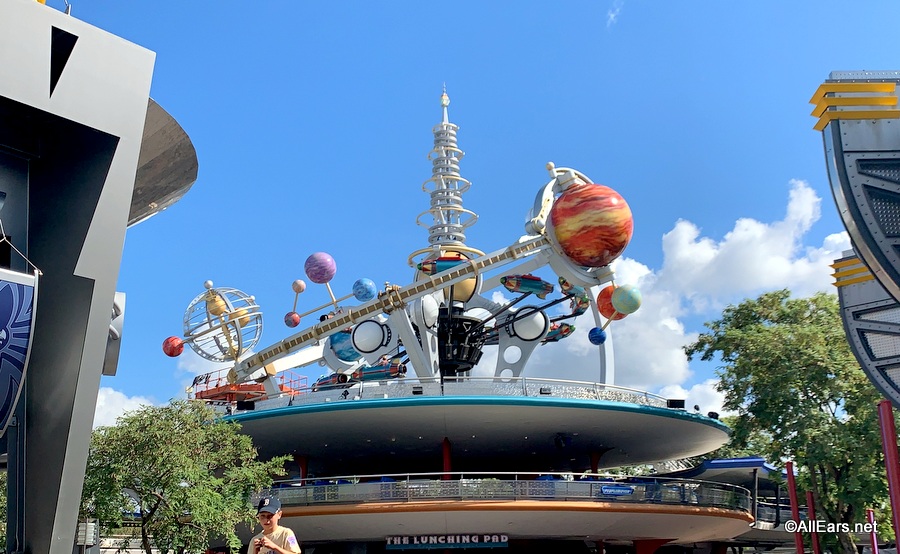 Because you have to use an elevator, the line for this one can be a bit long. Besides, Magic Kingdom has two other very similar attractions — Dumbo the Flying Elephant and The Magic Carpets of Aladdin. If you're not a fan of heights, this is also one to skip because you're definitely getting a bird's eye view from up there!
The Magic Carpets of Aladdin
Speaking of spinning rides, we always skip The Magic Carpets of Aladdin at Magic Kingdom too. While the line for this one can be a bit shorter than Astro Orbiter, and it's less fear-inducing, we just can't help but prefer Dumbo the Flying Elephant!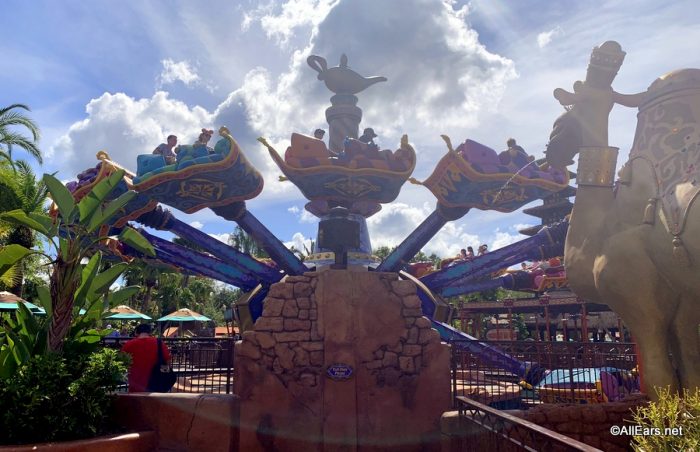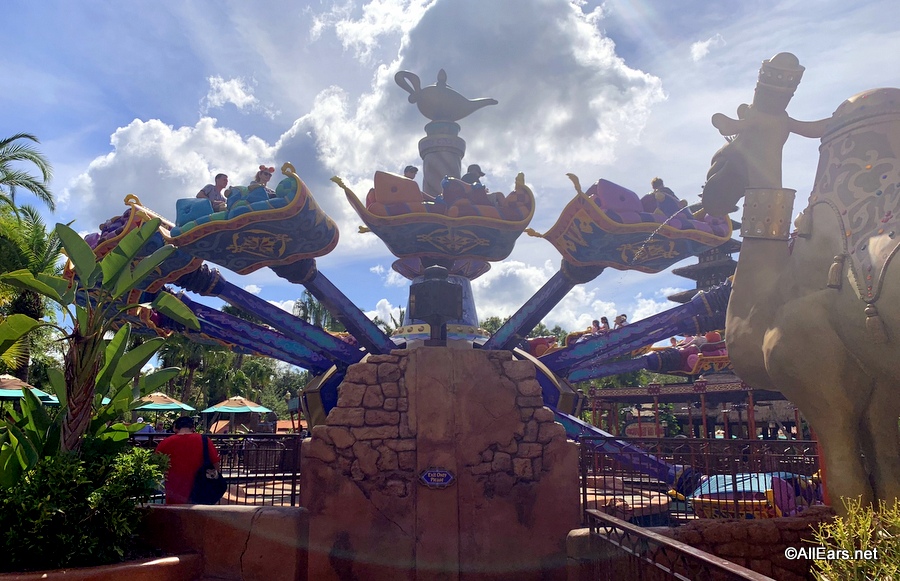 Dumbo has double the capacity so the line moves a lot quicker, and even if there's a wait, there's a play area in the queue for the kiddos! Plus, there's just something that feels so nostalgic about riding in the flying elephants.
Kali River Rapids
Now on to one thrill that we prefer to avoid over at Disney's Animal Kingdom. There's really no way to NOT get drenched when you take a journey on Kali River Rapids — you're bound to get soaked. And we don't find walking around Disney World dripping wet all that enjoyable.
The only time that we could be persuaded to get on this one is on a really warm summer day. Otherwise, our favorite seat on the ride is the one at the nearest bench with a Mickey Bar in hand waiting for our friends to get off.
It's Tough To Be A Bug
Another ride that we always skip at Disney's Animal Kingdom is It's Tough To Be A Bug. If you're not familiar with the attraction, this 4D show teaches you all about itty-bitty bugs — but it makes them HUGE on the screen. Oh, and they end up running around the theater and "crawling" all over you. Do we really need to explain why this is a hard pass for us?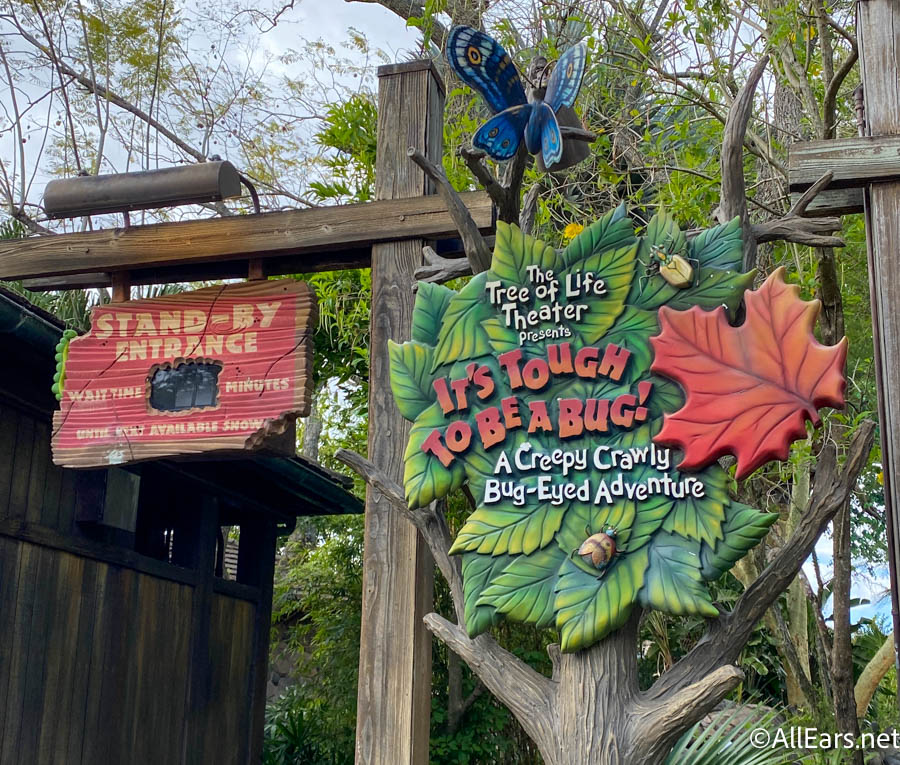 The only redeeming quality that this attraction has is that you get to go under the Tree of Life. It's something that's pretty cool to see! Here's a picture of what it looks like so you don't have to endure being surrounded by bugs just to get a peek (you're welcome).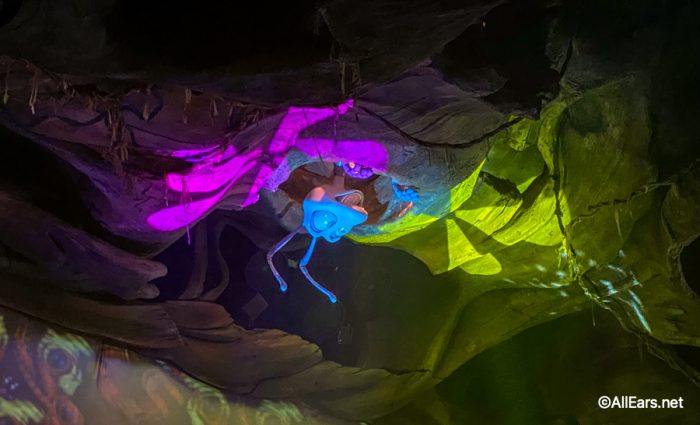 We'd much rather go on a pre-historic journey with dinos on Dinosaur than have to come eye to eye with a bug (whether it's real or not)!
Mission: SPACE
Over in EPCOT we often choose to skip Mission: SPACE mostly because it tends to make us sick. The ride is built to simulate an actual space launch and is known for its G-force. There are two different levels to choose from (one spins and one doesn't) but we usually avoid both.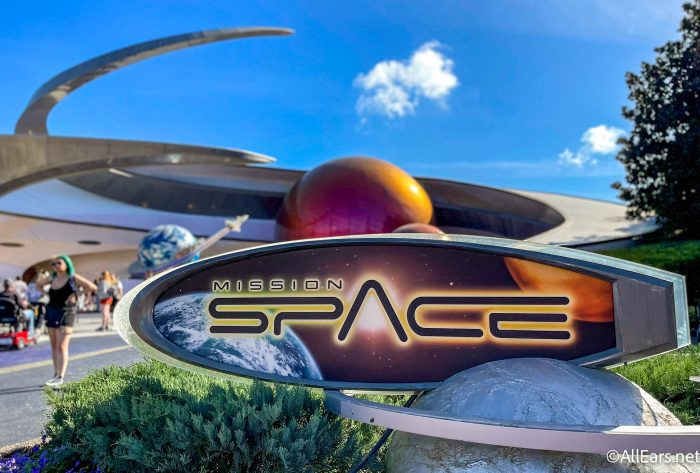 We eat far too many Disney snacks for our stomachs to be able to endure this journey to space.
So, if you're pinched for time when you're at Disney World, feel free to take some advice from us! We've been on all of these attractions at some point, but once was enough for most. Check back with us for more Disney World tips.
Join the AllEars.net Newsletter to stay on top of ALL the breaking Disney News! You'll also get access to AllEars tips, reviews, trivia, and MORE! Click here to Subscribe!

What rides do you always skip at Disney World? Let us know in the comments!