If you were to rank the lands in Magic Kingdom, lots of people would rank the same one as the "most boring."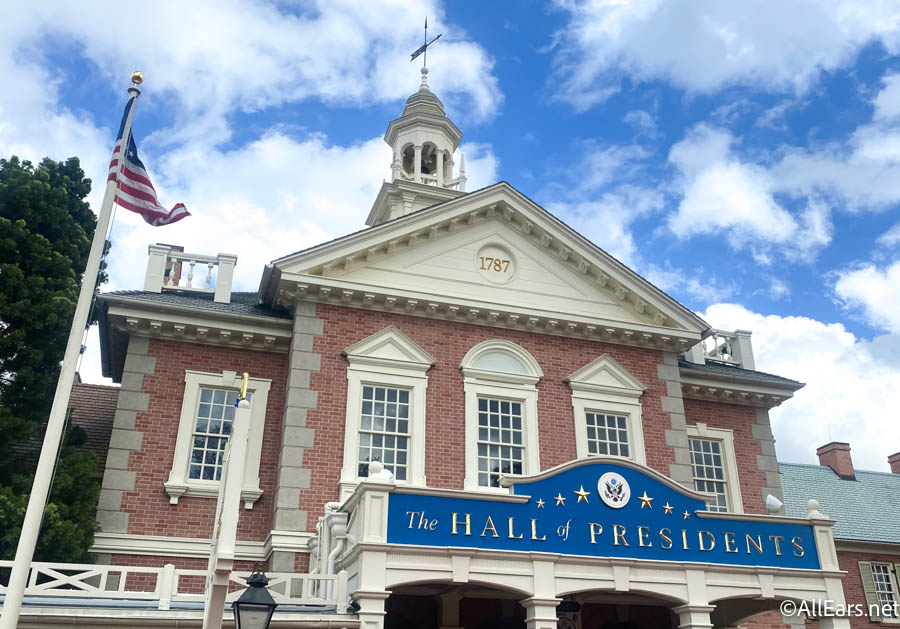 That's right, Liberty Square falls to the bottom of a lot of people's list when it comes to thrills and excitement. When you take away the iconic Haunted Mansion, the rest of the land is geared towards history and education — which some don't consider a fun part of vacation.
But not us! We love Liberty Square — and not just for Haunted Mansion. This land is chock-full of cool details and Easter Eggs that most people don't notice!
Here are a few of our favorites for you to look for next time you're in Magic Kingdom.
6 Details in Liberty Square
1. One if by Land, Two if by Sea
Think back to grade school and you may remember the legend of Paul Revere. He was going to hang lanterns — one if by land, two if by sea — to let the Colonists know how the British were coming.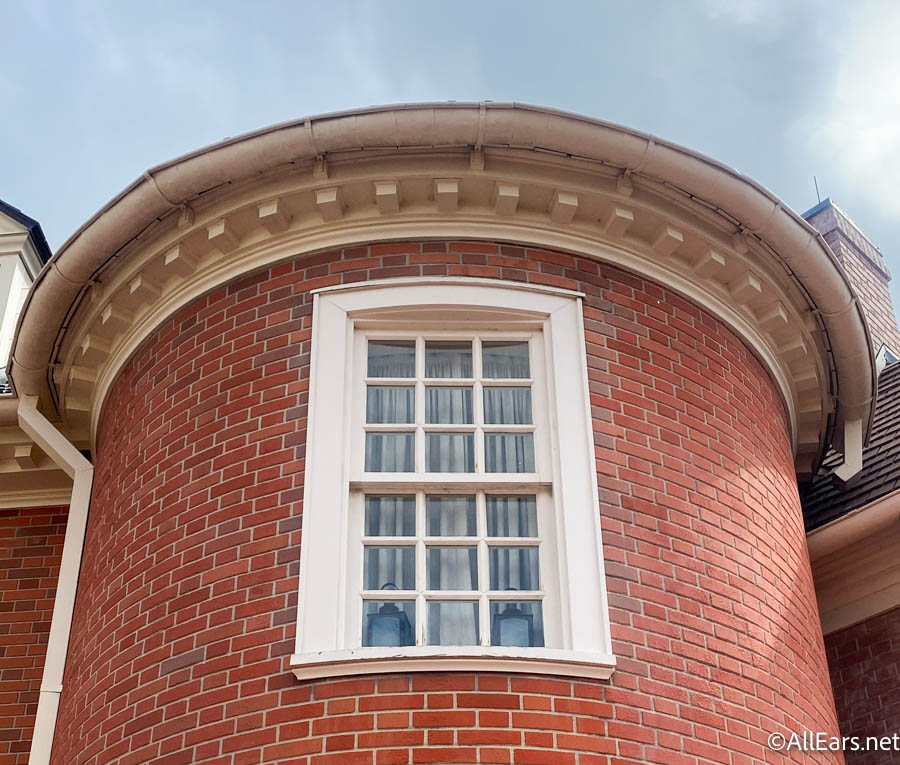 If you look up at these windows near the Liberty Square Market, you can see the answer to the question, by land or by sea?
2. Thirteen Lanterns
And speaking of lanterns, have you ever counted how many are hanging on the Liberty Tree in the center of the land?
If you guessed 13, you're correct — one for each of the original colonies. Plus, the Liberty Tree itself is pretty amazing. It's a live oak that's over 100 years old. Walt Disney himself found it on property, over where Animal Kingdom lives today. He wanted a Liberty Tree for the land, as in pre-Revolutionary War days, militia men would gather beneath "liberty trees" in their towns and discuss ideas and revolution. It took a lot of work to move a live tree across Disney property, which is why the Liberty Tree is the mascot of the Walt Disney World Horticulture Team.
3. Crooked Hinges
If you look around the buildings in the land, you may notice that the shutters are often hanging crooked.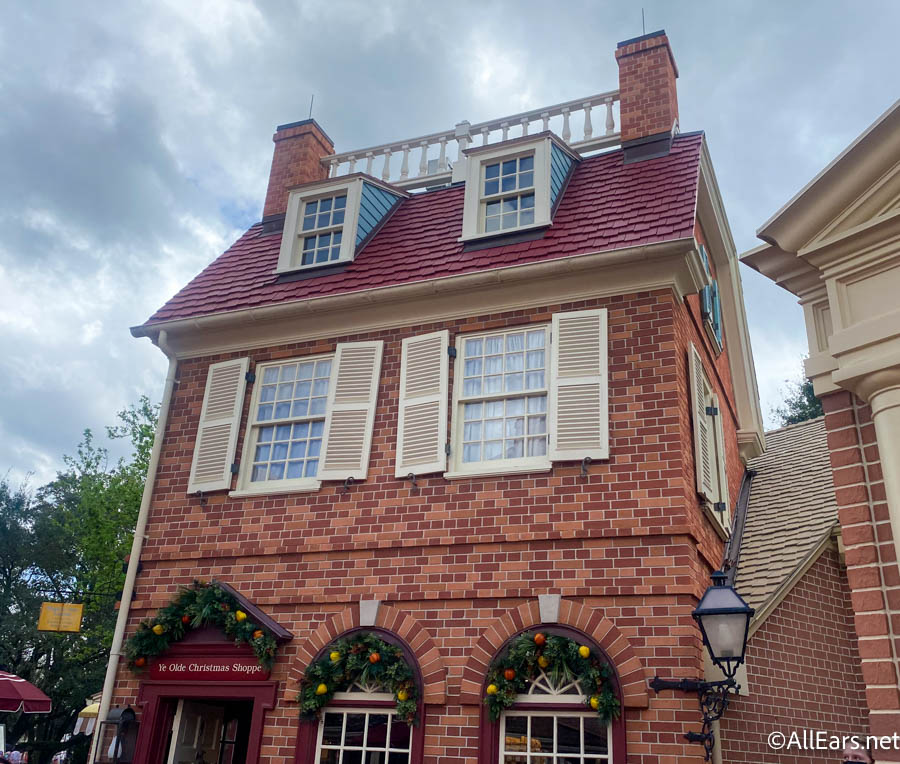 That's on purpose! In the Revolutionary War, people donated metal (including hinges) to be melted down and made into bullets, and then hung their shutters up with leather. Leather stretches overtime, so shutters ended up hanging crooked! Even though the Imagineers used metal hinges in Liberty Square, they hung them at an angle to be historically accurate.
4. Flowers of Three Colors
When planting flowers around Liberty Square, the horticulture team only uses three colors, and we bet you know what they are:
Red, white….
…and blue!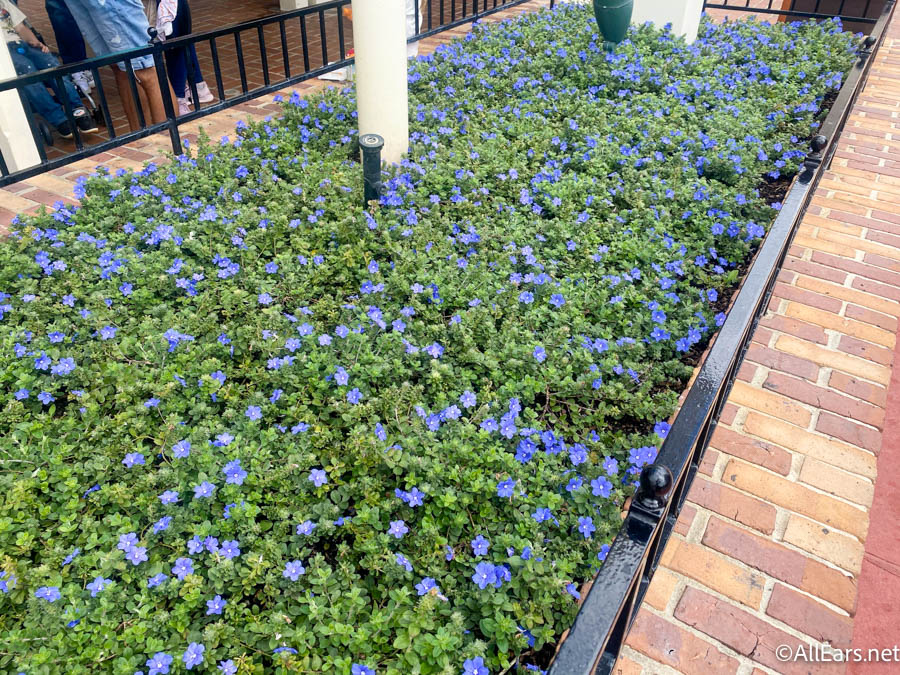 5. An Important Date
Look above the Hall of Presdients and you'll see the numbers "1787."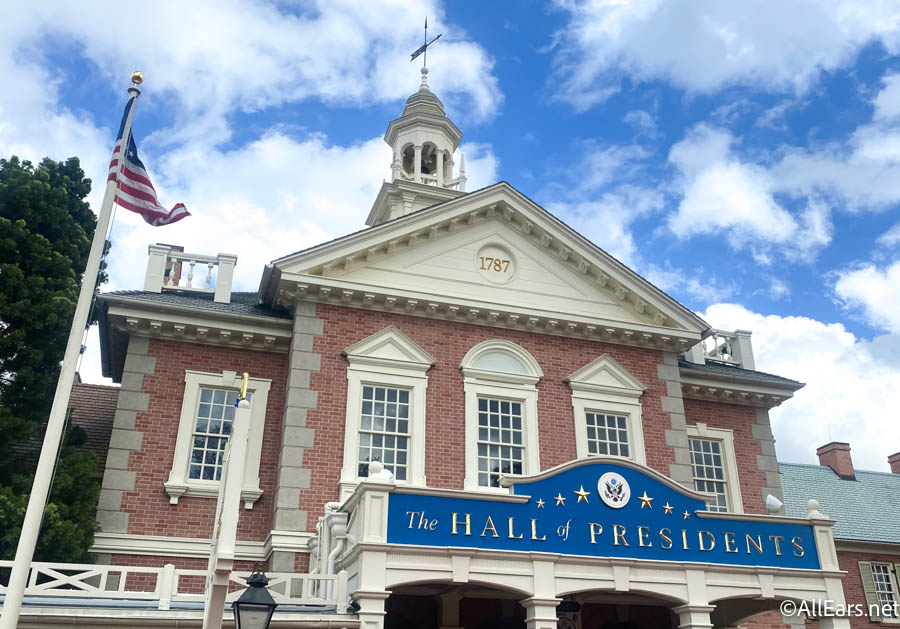 Those are on purpose — that's the year the Constitution was written!
6. A Sewage River?
Perhaps the most alarming but impressive attention to detail in Liberty Square is on the ground. Any idea what that cobblestone path represents?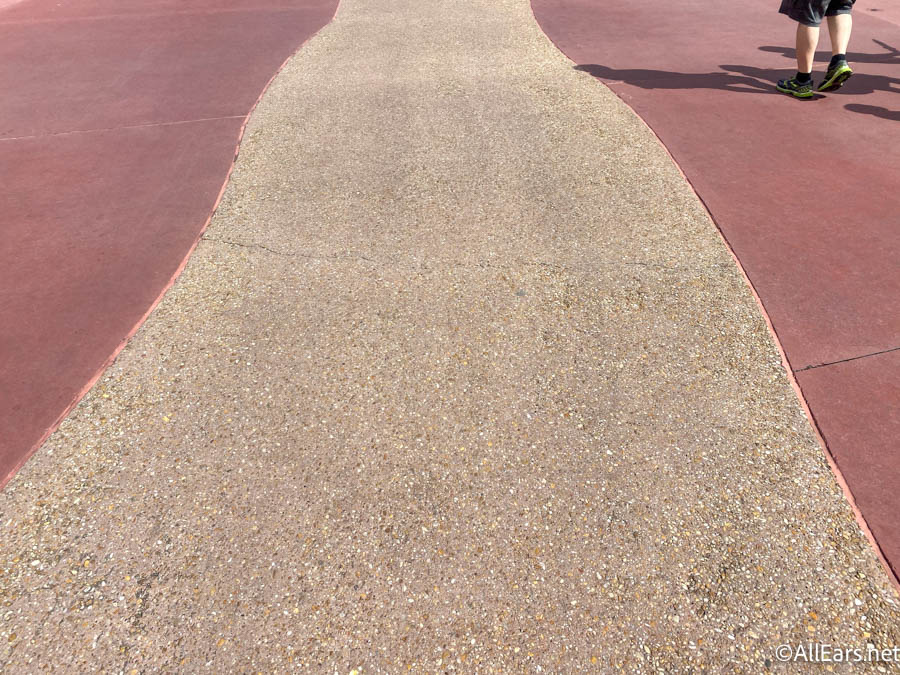 Back in the day, there wasn't running water or indoor plumbing, so people used chamber pots. When full, people would dump the contents into the street. Horses and wagons would trudge through it, and as it rained, it would literally become a sewage river flowing through the streets.
That's right….the Imagineers made a poo river. And now, you'll think about it every time you walk through Liberty Square. You're welcome.
So you see, this land is far from boring. It's full of Imagineering details, historical touches, and lots of magic — and that doesn't even include the incredible attractions!
What's your favorite detail in Liberty Square?
For more Liberty Square details, check out this video tour of the land!
Check out our YouTube Channel and SUBSCRIBE for more videos like this, and for reviews, news, information and more!
Be sure to follow @allearsnet on Instagram and Twitter!
Click below to subscribe to the AllEars® newsletter so you don't miss any of the latest Disney news!