2020 has been a wild ride, hasn't it? A global pandemic spread over the planet, leaving everyone's lives upended. And for the first time ever, Walt Disney World shut its gates to the public for an extended period of time.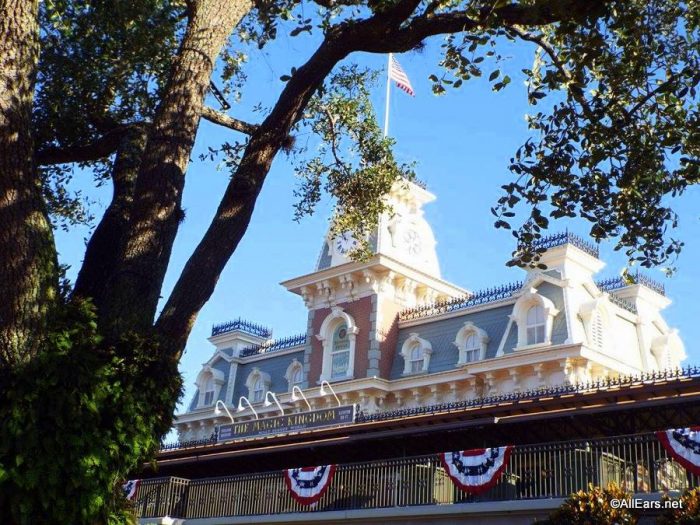 While many of us want to forget this year ever happened, it was also filled with some hilarious Disney moments we'll never forget. 2020 really is the gift that keeps on giving (for better or for worse)!
We can't help but reflect on some of the funniest things that a reopened Disney World has brought us. 
WEIRD Disney Merchandise
Usually, we like to save the best for the last, but it's been a tough year, so we're gonna kick it off strong. Disney is no stranger to creating odd merchandise that makes us equally confused and completely tempted to purchase the weird stuff immediately. This year has been no different. One of the WEIRDEST and frankly, most hilarious, pieces of merch we found was the Forky Hairbrush.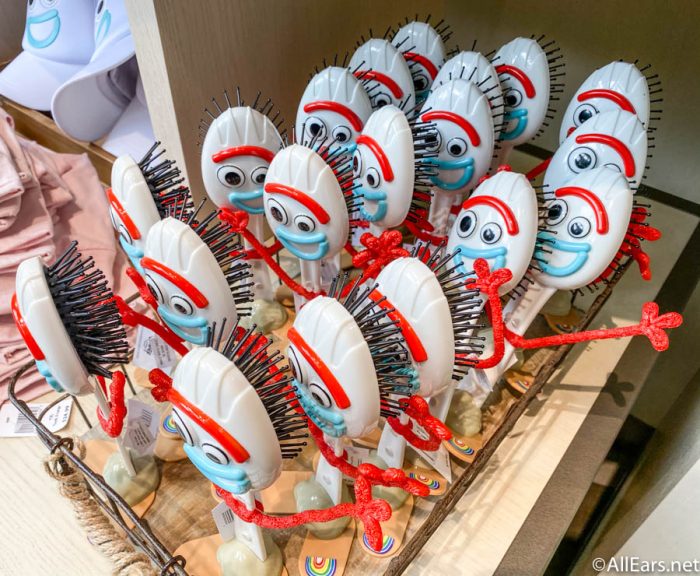 We feel like the neurotic, manic energy of Forky makes him the perfect mascot for 2020. It's only natural that Disney slapped him on something that makes absolutely no sense for the character. A Forky silverware set? Sure. A Forky hair tool? We're not so sure. But hey, we'll embrace it! We all needed a good laugh anyway! You can still find Forky in gift shops around Disney World. Your best bet is to head to World of Disney in Disney Springs to pick up this hilarious hairbrush.
Na'vi River Journey in Pandora – The World of Avatar is a peaceful attraction that travels through the bioluminescent world of the Na'vi. Disney decided to be clever and created a windbreaker featuring the incredible Shaman animatronic…
But, um, it kinda missed the mark. Instead of looking like a gorgeous scene from a peaceful boat ride…it looks kinda like a hot mess. The colors are strangely faded, and the image is poorly printed. The hot pink sleeves aren't a huge help either. Ok, we're being a little harsh. It's pretty awesome because it reminds us of the over-the-top neon windbreakers of the 90s. While we're critical of Disney merch, we'd be lying if we said we wouldn't totally rock this jacket.
Find out the Top 7 Craziest Pieces of Merch We Found Since Disney World Reopened!
Hilarious Disney Character Moments
With the new health and safety measurements, character meet and greets had to be adjusted. To follow proper physical distancing, Disney implemented new cavalcades featuring characters at each theme park. Our favorite new cavalcade? The EPCOT mini-parade that hosts Anna and Elsa taking a trip around World Showcase. Sounds adorable, right? Well, unfortunately for Elsa, she had to pull on her walking shoes and make the trip on foot. All the while Anna hogs the carriage to herself.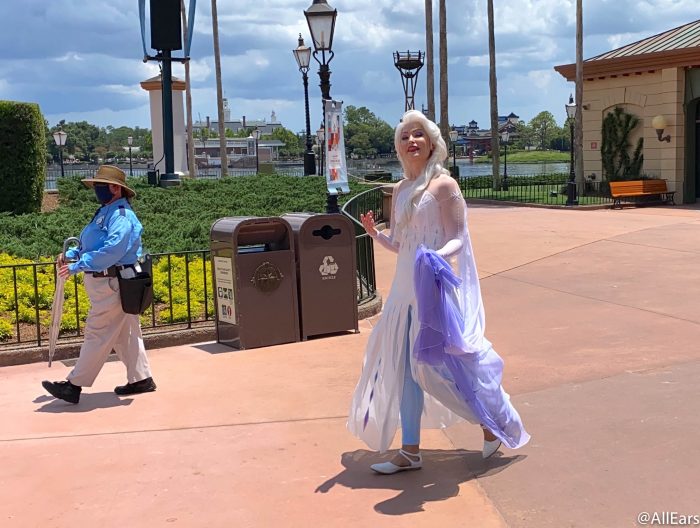 There was plenty of room for Jack to climb on the door in the Titanic (don't @ us), and we feel like there is plenty of room in the carriage for Elsa, too. Maybe Disney feels like she's the main attraction and wanted to give kids a closer look at Elsa. In reality, it looks like Anna became Queen in Frozen 2 and booted Elsa to peasant status! 
The Country Bears also get their own special character spotlight in the newly reopened Disney World. Instead of wandering around Frontierland, they're now placed above The Country Bear Jamboree on a balcony. The three adorably silly bears can be seen interacting with guests and creating fun photo ops. We recently caught our absolute FAVORITE Country Bear moment on camera.
Liver Lips was dancing like NO ONE was watching while the Halloween Cavalcade came through Frontierland. We've never seen a bear get down like that before and it completely made our day!
Disney Animatronic Meltdowns
There have been a handful of malfunctions that are giving us total 2020 vibes. Namely, Bre'er Rabbit having a really sad day while he drags himself to his laughing place…
Br'er Rabbit is having a tough day over on Splash Mountain pic.twitter.com/Y0zCHlZbkM

— AllEars.Net (@AllEarsNet) October 25, 2020
…and that time Elsa totally let herself go during the climax of the Frozen Ever After ride. Zero flurries given.
Even Elsa is tired of singing Let it Go. I'm dying over the hand gesture 😂😂😂😂 pic.twitter.com/zkS8j4qbYE

— ✨Christie ✨ (@christier0408) September 1, 2020
Bonus Content: John from Carousel of Progress was having a rough time adjusting to the newly reopened Disney World. Then the malfunction footage was dubbed with a Hamilton rap and it's pretty much the best 18 seconds on the internet.
That Time Sports Teams Moved Into Disney World…
Disney World played host to the NBA and Major League Soccer teams while the players were in quarantine and finished the sports seasons. This caused a lot of excitement around the resorts and some funny antics. One of our favorite moments was when we discovered that the NBA was getting its own barbershop in Disney World. No, not a personal barber who visits the players. It was a fully-functional barbershop. An entire building was created at the resort so the players could get haircuts. Can we request our own barbershop next time we visit Disney World??
The soccer teams, however, weren't so lucky. While the NBA whooped it up with crazy perks, the soccer players were lucky just to get a good meal. It was reported that the players were ordering $65 room service meals only to receive seriously underwhelming ham sandwiches. Yikes! Sorry, friends!
— Eriq Zavaleta (@_AIR_RIQ_) June 30, 2020
Theme Park Shenanigans
Disney tried real hard to have the Cinderella Castle refurbishment finished before they welcomed back guests. They did a pretty fantastic job considering the circumstances. Although, they weren't quite finished with the process when mid-July rolled around. We discovered the painters had a FLAWLESS system when it comes to renovating one of the most iconic structures in the world…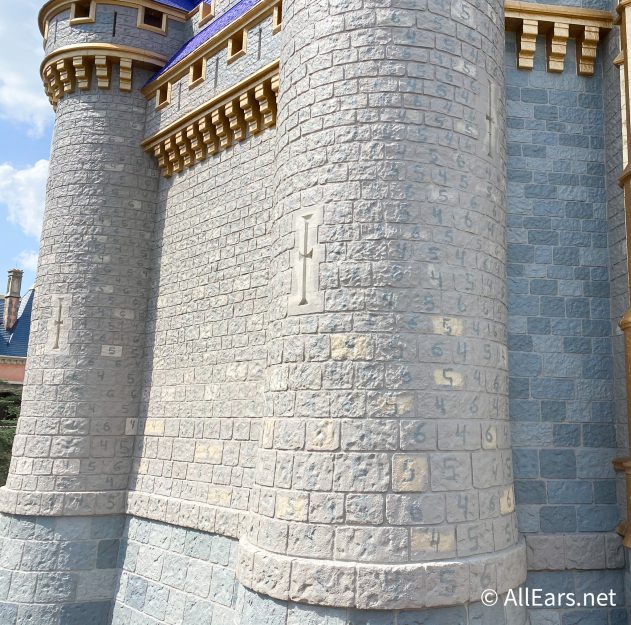 …the castle was a GIANT Paint-by-Numbers! Imagineers are basically grown-up kids, so it makes sense the castle is just a big puzzle that they had to fill in. The technique is so simple — but it works!
The last moment on our list was when Emperor Palpatine himself struck Rise of the Resistance with a massive lightning bolt. The lightning strike itself wasn't funny, and fortunately, no one got hurt. It's the fact that Palpatine gets no love in Galaxy's Edge, and he showed his wrath by striking down the most popular attraction in Disney World.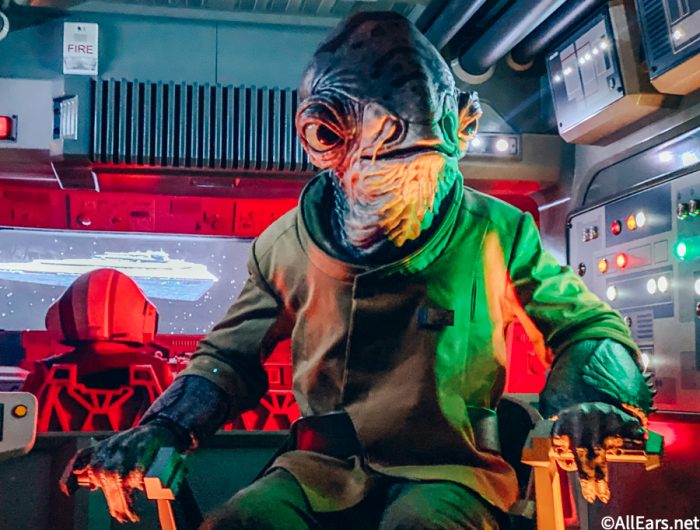 We get it, Emperor! We'll appreciate you more from now on.
This is just a handful of the hilarious moments we've encountered at Disney World. Now, we want to hear your stories! Let us know in the comments the FUNNIEST things you've seen at Disney World on one of your visits. We love a good Disney tale!
Did you get a kick out of any of these funny moments? Let us know in the comments!
Join the AllEars.net Newsletter to stay on top of ALL the breaking Disney News! You'll also get access to AllEars tips, reviews, trivia, and MORE! Click here to Subscribe!