It's always magical and wonderful at Walt Disney World, but the magic really shines during the winter holidays. The EPCOT International Festival of the Holidays and other holiday happenings make this an especially special time to visit!
But the seasonal activities can add extra complications to your trip, especially if this is your first time visiting during the holidays.
To make sure you get the most out of your vacation, here are some tips for your first Christmas trip to Disney World.
Reserving Ahead of Time
It's always important to make reservations ahead of time for your Disney trips, but it's especially crucial when you plan to come during the holidays. Disney World is very popular over the winter holidays, so reservations for Resorts and dining can easily run out if you don't book soon enough. Make sure you book your reservations well ahead of your arrival. Dining reservations can be booked up to 60 days in advance, for example, so it's in your best interest to reserve as far ahead as you can. And when they're available, don't forget about reserving FastPasses, either – the most popular rides can quickly run out of FastPasses, and lines tend to be longer at the holidays, too!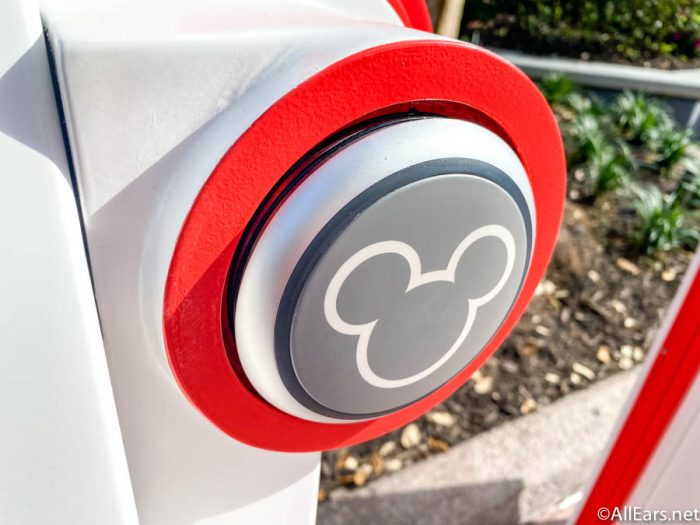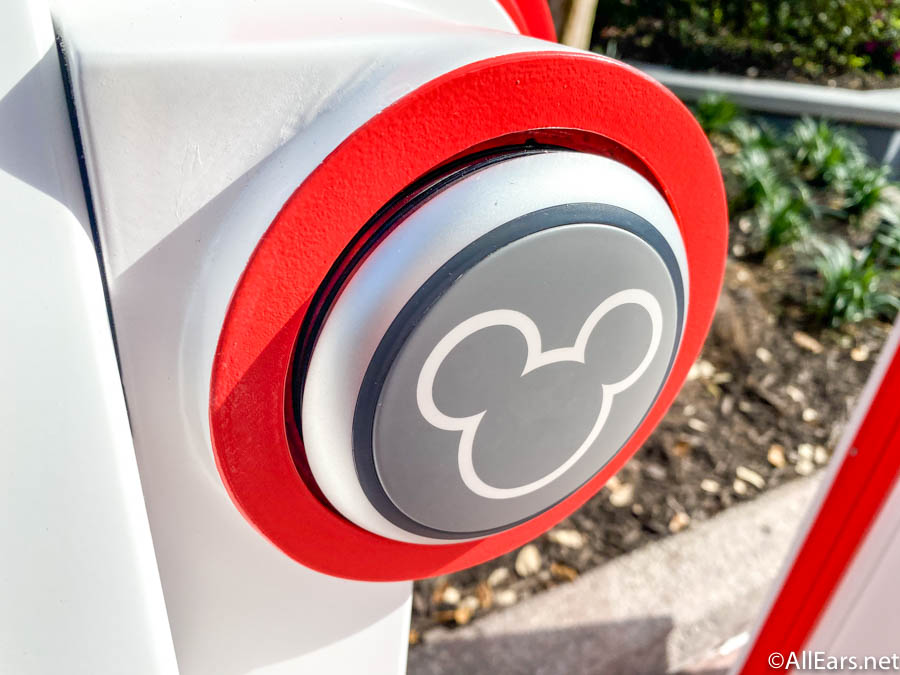 Note: FastPass+ is currently suspended.
All this means that you should think about your full itinerary for your Christmas vacation – exactly when you wish to attend and how you plan to spend each individual day. Note that in 2020, you'll also need a Disney Park Pass, so planning in advance is key.
EPCOT International Festival of the Holidays
While Mickey's Very Merry Christmas Party may be the most well-known holiday festivity at Disney World, it's far from the only holiday celebration. The other parks have their own parties, such as EPCOT's International Festival of the Holidays. All around World Showcase, you can experience the different seasonal customs and holidays of countries across the globe, including holiday Storytellers in each country. (Storytellers not yet confirmed for 2020.) The festivities also include international foods served at Holiday Kitchens food booths (and cookies and other yummy Christmas treats), live music and concerts, crafts markets, and more.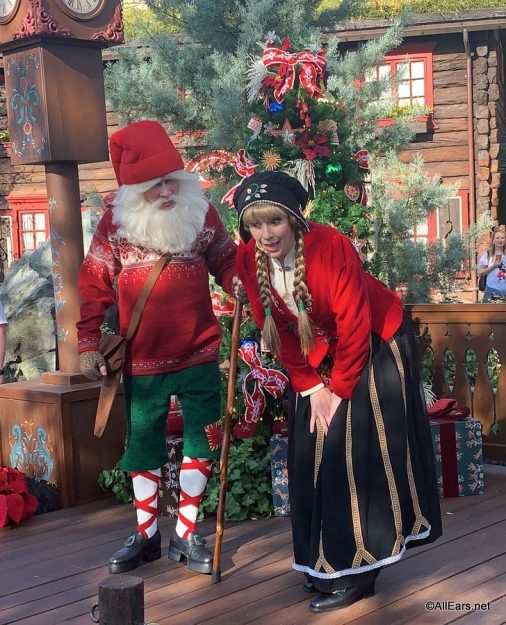 There tends to be other fun activities for kids, like scavenger hunts and holiday passports to fill out, too!
Hollywood Studios
Like the other parks, Hollywood Studios has its own annual festivities for the holiday season. While the full details for this year aren't yet known, many annual events will likely continue. For instance, Sunset Boulevard hosts Sunset Seasons Greetings, a spectacular project light show with lasers, snow, and more projected on the Tower of Terror.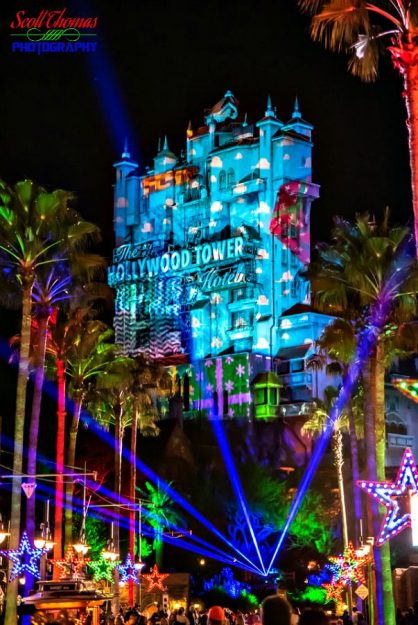 Another fun projection display is the Jingle Bell, Jingle BAM! show in front of the Chinese Theater, which features projections from Nightmare Before Christmas. (Jingle Bell, Jingle BAM! is not yet confirmed for 2020.)There are also chances to see Santa, purchase special holiday souvenirs and snacks, and much more at Hollywood Studios during Christmastime.
Disney Springs
Even outside the parks, you can find holiday cheer. The holidays in Disney Springs include the various stores and restaurants festooned with Christmas decorations, and you can always find special holiday goodies – both foods and gifts. To further lighten the atmosphere, merry carolers may fill the air with classic melodies. Furthermore, there is a whole trail of specially decorated and lit Christmas trees, decorated with delightful Disney themes. This year, the Christmas Tree Trail will extend throughout Disney Springs from West Side to Marketplace! Also, kids can play a scavenger hunt to find items on Stitch's Christmas list.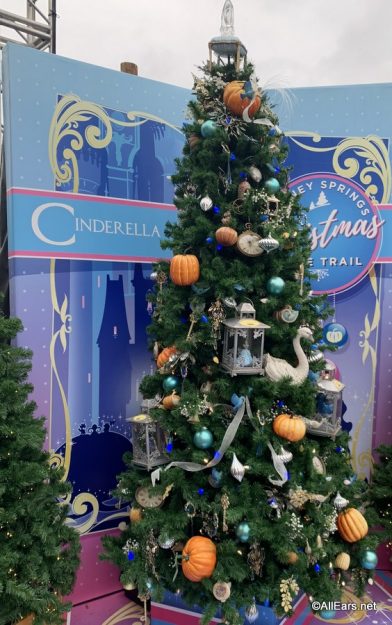 Winter Summerland Miniature Golf
Whether you want to celebrate the winter spirit – or forget about it and dream of a warm summer – you'll enjoy golfing at the Winter Summerland Miniature Golf Course. Open year-round, the mini golf course is set up to be Santa's summer retreat. Whether you golf on the winter or the summer side, you'll encounter all sorts of funny gags and clever challenges. When you putt into the final hole, make sure you stay to watch a special video clip of Santa having a blast on his vacation.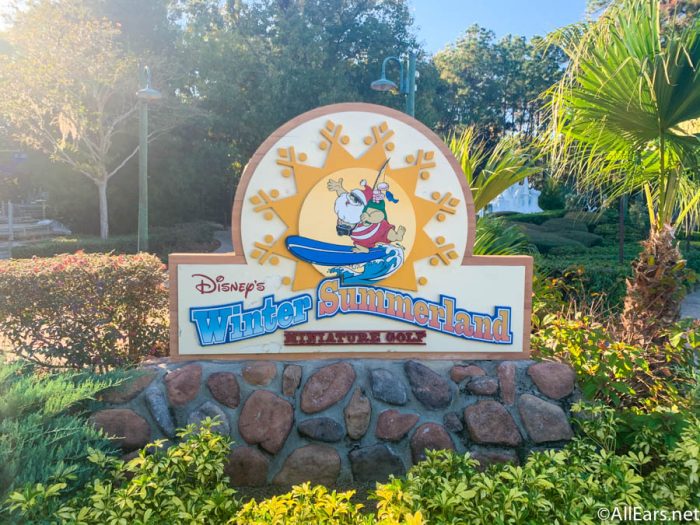 Check Out Christmas Versions of Rides
You'll be pleased to find that in addition to the Christmas decorations throughout Disney World, some rides themselves get Christmas magic during the winter holidays. One prominent example of a Christmas makeover is the Jungle Cruise in Magic Kingdom's Adventureland which becomes the Jingle Cruise to match the season. From the moment you enter the line, you step into a new, holiday-themed adventure, with all sorts of Christmas decorations everywhere. And once you get on the boat, you'll see that the animals – from gorillas to elephants – are also dressed for the occasion. Even the skippers don holiday hats and share fun, unique jokes themed around the cruise's new Christmas focus. It's a wonderful adventure you don't want to miss.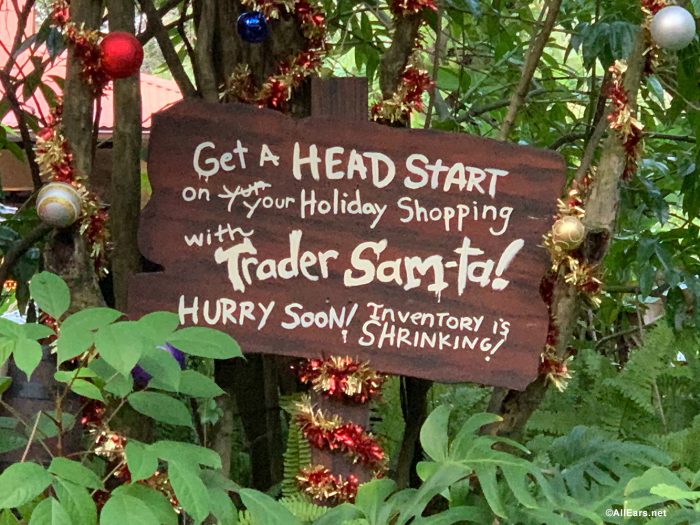 The "Jingle Cruise" isn't the only ride that gets into the holiday spirit. Living with the Land features snowmen, giant snowflakes, lights, and more; this is one time you should try to ride the boats at night. At Hollywood Studios, the already wintry Frozen Sing-Along Celebration changes to a holiday theme over Christmas. While you're at the parks, be sure to ask cast members if they know of any specific rides getting a seasonal makeover.
Special Resort Festivities
Even when you're taking a break from the fun back at your Resort, there's still the chance for more holiday fun. All of the Disney World Resorts, ranging from Pop Century to Animal Kingdom Lodge, display their own colorful, themed Christmas decorations.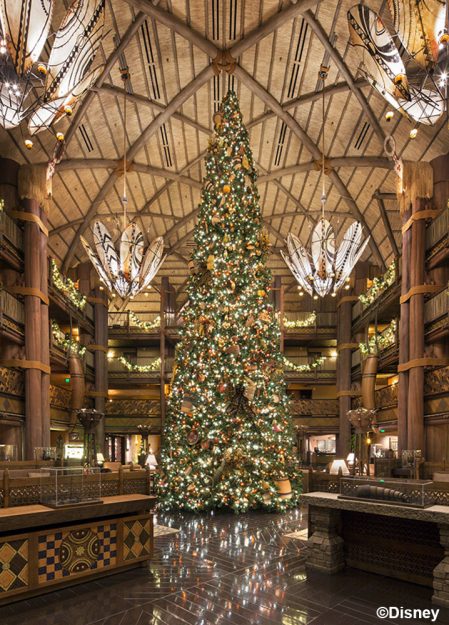 Be sure to ask the hotel staff at your Resort about the full range of holiday decorations and activities available. And even if you're not staying at them, don't be afraid to travel to some of the other Resorts to see their Christmas displays (you'll need an ADR, a confirmed Mobile Order, or to use Disney transportation to Resort hop). In fact, if you don't have a ticket into one of the parks for the day, you could always have fun traveling between the different Resorts, checking out their individual Christmas decorations.
PhotoPass and Memory Maker
With the parks decorated with all sorts of Christmas decorations for the holidays, it's the perfect time for photos, and you'll see lots of opportunities for pictures around the park. Cast members around the park are ready to take PhotoPass pictures, and you can access all of the pictures via Memory Maker. When you buy Memory Maker, you can download all of the PhotoPass pictures. You can also download them for free when you are an Annual Passholder.
There is so much to do at Disney World during the holidays, so it's important to plan things out ahead of time so you can get the most out of the experience. Whatever you decide to see and do, you'll have a marvelous first Christmas at Disney World.
What's your favorite Disney Christmas tradition? You can share your Disney holiday favorites in the comments below.