Hello there, Molly here!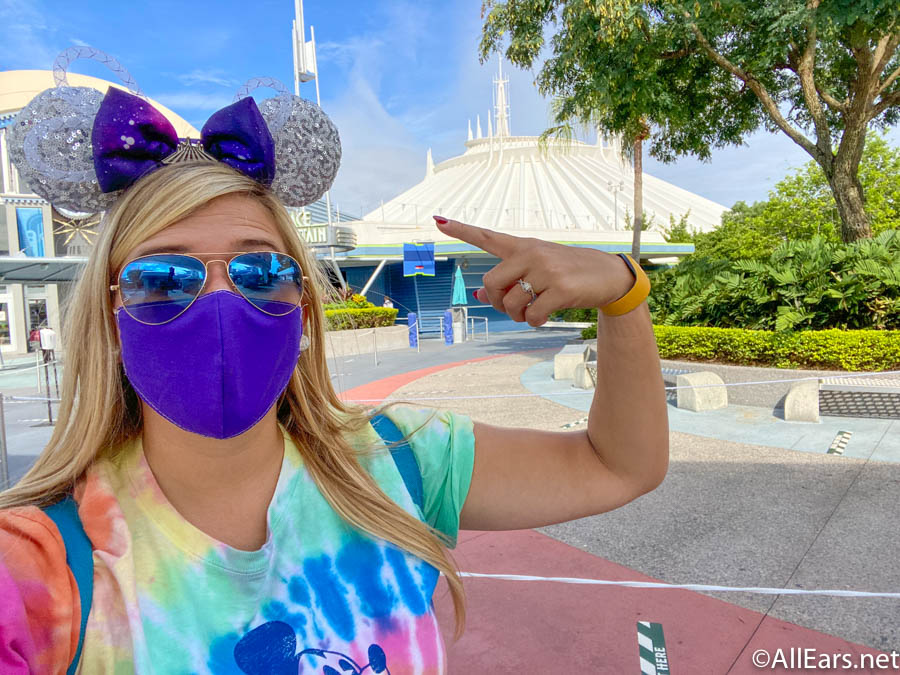 I am BACK and ready for another Marvel movie! I've been watching all of them for the very first time, and I've survived Thanos' snap and made it to Captain Marvel.
I haven't gone in completely blind to a movie in a while — not since Doctor Strange. I haven't met Captain Marvel in a previous film, and I know nothing about her (except that it's Brie Larson because I'm not THAT out of touch).
So I guess…here goes nothing! She must be important if we're meeting her in the 11th hour.
94 Thoughts I Had Watching Captain Marvel for the First Time
1. The whole MARVEL intro is Stan Lee, and it says Thank You Stan. I bet this is the first movie that came out after he died. *confirmed* TEARS.
2 Her blue nosebleed reminds me of an "Are You Afraid of the Dark?" episode that I vaguely remember being traumatized by.
3. IS THAT JUDE LAW?!?!?!? WOW. Once again, I say that EVERY celebrity ever is in these films.
4. I am curious who this "Supreme Intelligence" is.
5. It's Annette Bening?! Of course it is.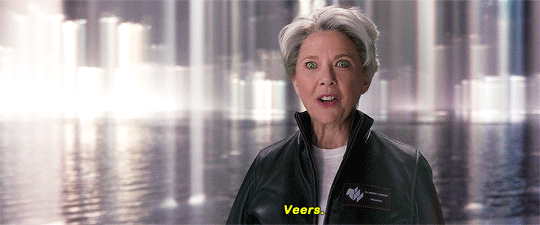 6. So she remembers nothing from her past, yet Annette Bening is someone who inspired her? I feel like I too have amnesia cause I have no clue what's happening.
7. Djimon Hounsou??? This is too much.
8. I can't figure out if these Skrull are humans? Trolls? Dwarves? Elves? It's not good no matter what.
9. They kinda look like the not-Keebler elves from Thor 2.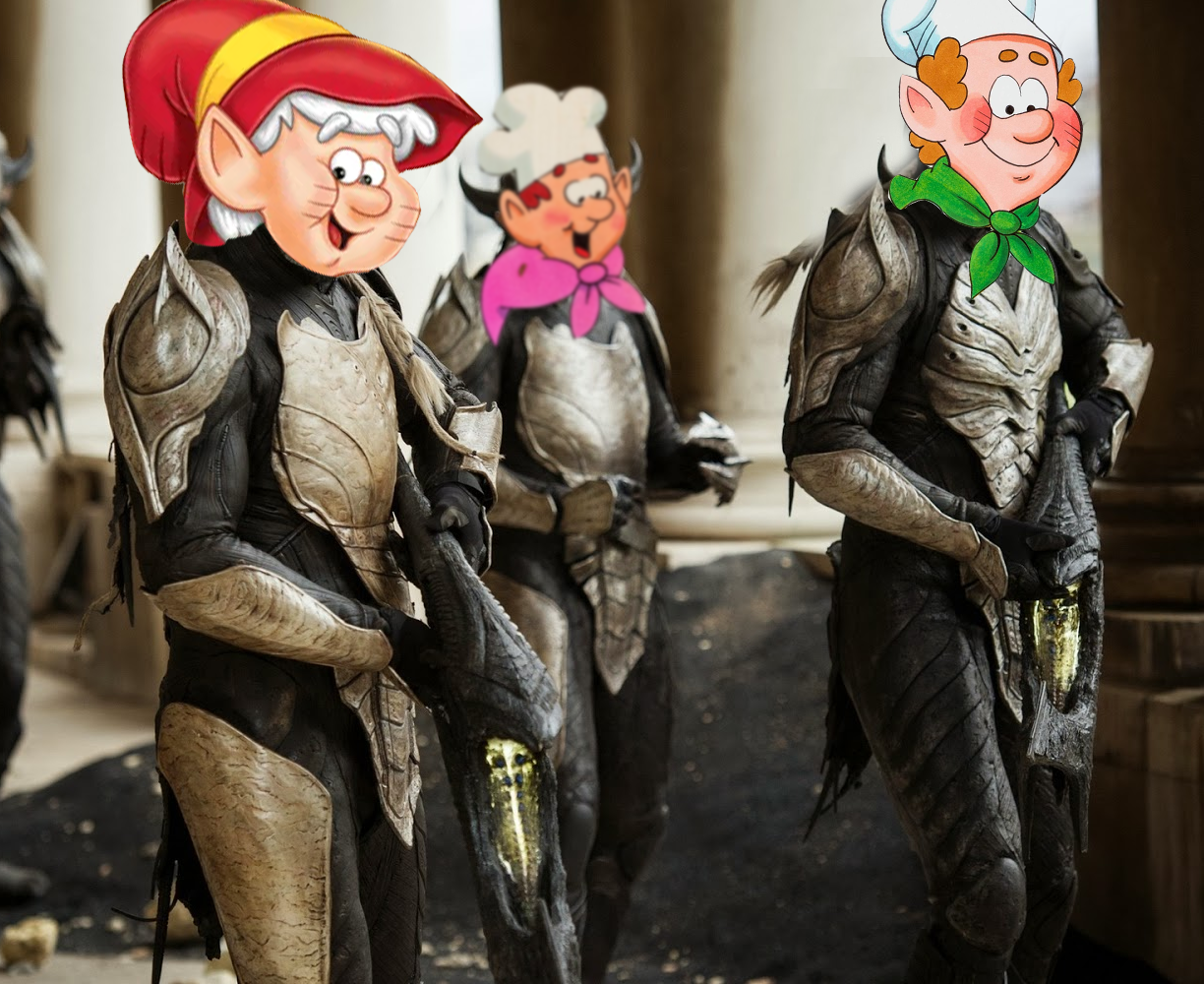 10. Wait….now she's in fighter pilot school?? Is she Maverick????
11. Are they gonna play volleyball in short denim shorts?
12. Wait, now she's a small child? I think the Skrull are in her brain.
13. Annette Bening is there!! Must be why she inspires her? Seems like that's what the Skrull want though.
14. Wait now, we're back at the battle.
15. Now in a plane. WHAT IS HAPPENING.
16. Ok now she's awake, and kicking butt.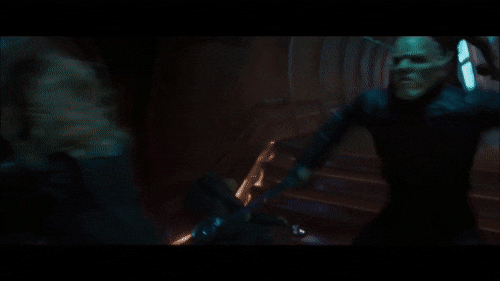 17. Seems like these bad guys are v. into the whereabouts of Annette Bening. Also like she was her fighter pilot commander. I am confused, but I *Think* I am on the right track.
18. She just fell into a BLOCKBUSTER?! So this is the 90s I take it.
19. Salt n Peppa is icing on the 90s cake.
20. RADIO SHACK!! HAHAHHAHAHA
21. Pay phones! OMG this is a glorious throwback journey.
22. AGENT COULSON!!!!!!!!!!!!!!!!!!!!!!!!!!!!!!!!!!!!!!!!!!
23. NICK FURY WITH TWO EYES!!!!!!!!!!!!!!!!!!!!!!!!!!!!!!!!
24. Nice of the bad guy to help the old lady even in the middle of trying to murder Brie Larson.
25. STAN LEE!!!!! <3
26. WAIT AGENT COULSON ISN'T AGENT COULSON.
27. But the real one does have a SWEET cell phone.
28. It would be really difficult to fight an enemy that could be literally anyone.
29. Is THIS the movie I find out what happened to Fury's eye?!
30. ALTA VISTA!!!!!! Living for these 90s throwbacks.
31. OH NO!!!! Glasses guy is bad. And weirdly smelling the dead Skrull?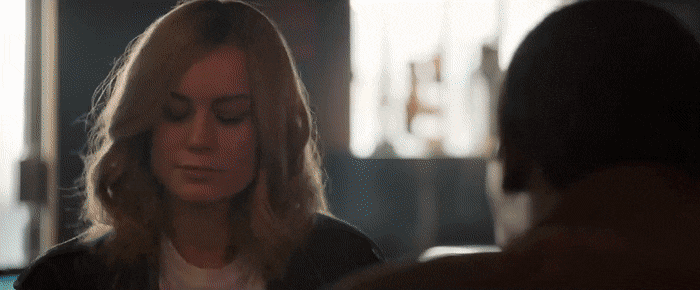 32. I wonder if they even had to CGI Nick Fury's face considering Sammy L looks the EXACT same now. He's ageless.
33. I am enjoying her matter of fact quippiness and their back and forth.
34. The cat!!
35. GOOSE! TOP GUN REFERENCE!
36. One million dollars that Brie Larson is the pilot that crashed with Annette Bening.
37. YUP.
38. Named "Mar-vel"????? All I can think of is when Phoebe calls her grandmother "Nes-tle Tollhouse."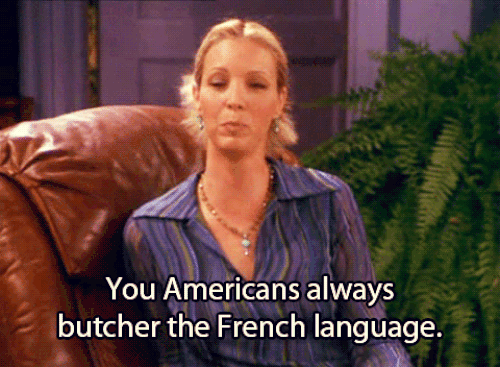 39. NICHOLAS?!! Fury is on red alert.
40. Getting a weird vibe from Jude Law.
41. COULSON. IS. THE. BEST.
42. Of COURSE she's gonna know how to fly the jet.
43. I love that Fury has a thing for the cat.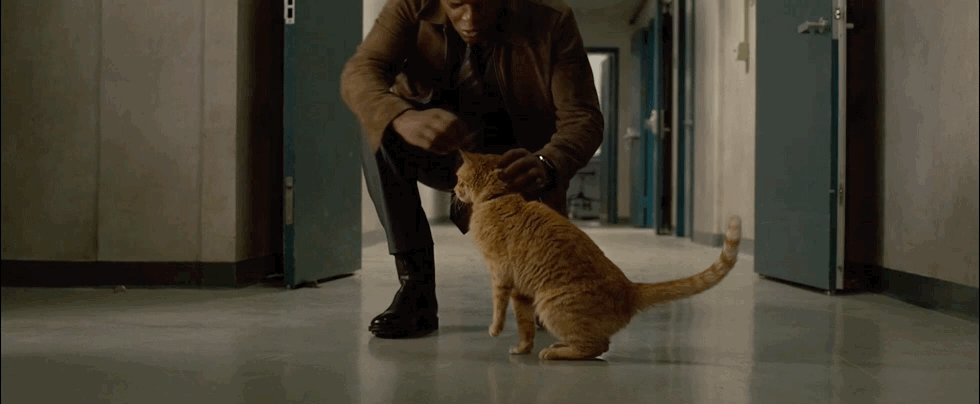 44. HOW did she acquire her powers??
45. I also kinda love that Brie Larson is bossing around Fury, because that DOES NOT happen in the present-day films.
46. This little girl is SO CUTE. I too would spill ketchup on an important jacket.
47. Her friend is surprisingly calm for having this green alien in her house, and another one replicating her outside with her daughter.
48. He doesn't seem so bad, actually. Is it his Australian accent?
49. OMG HE'S AFRAID OF CATS. LOLOLOLOL.
50. Is it weird I'm sad I can't hear the dial up noise as they use the computer?
51. I KNEW JUDE LAW WAS GIVING ME A WEIRD VIBE.
52. Is THIS how she got her powers? All signs point to yes.
53. OMG the other half of her dog tag. It's like a weird best friend necklace.
54. Alexa, play "It's all coming back to me now" by Celine Dion.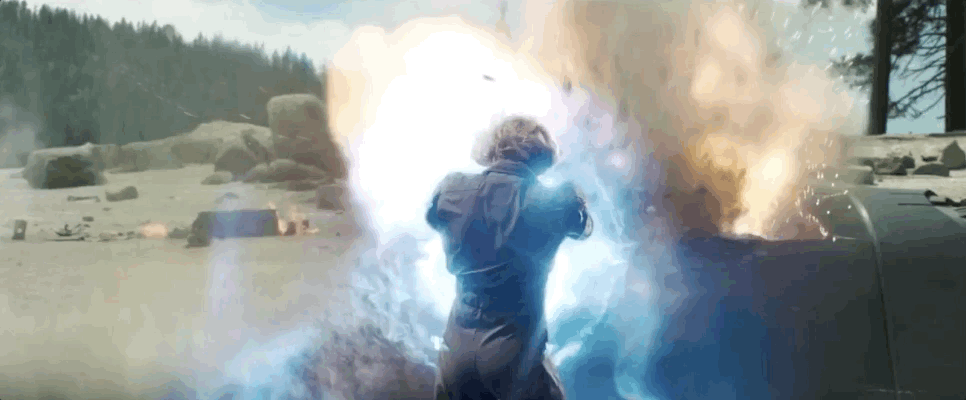 55. "You're smart and funny and a huge pain in the ***." -Her friend, also probably all of my friends. I'd say that's the key to a good friendship.
56. I am 99% sure Australians are unable to be the villains. Also, Canadians.
57. FRESH PRINCE!!!!
58. OMG the little girl helping her with her outfit!! My heart.
59. When it comes to the Supreme Intelligence…does Jude Law….see Jude Law?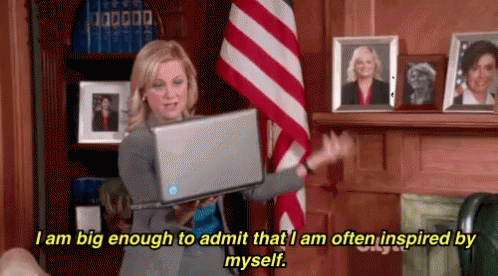 60. The space guy Jude Law is Hologramming with looks familiar….is he from another movie or are all space guys running together?
61. "Why would I turn into a filing cabinet? LOL
62. THE TESSERACT!!!! That word means something to me now. A month ago that would have been gibberish. What a ride this has been.
63. Crying at the green guy and his family reuniting. This is what I've come to.
64. YOU PUT THAT CAT DOWN JUDE LAW.
65. I'm a little concerned how frequently humans just casually go to space in these films. Are Fury and Maria not having trouble breathing???
66. Also, how does Brie Larson's hair ALWAYS look perfect???
67. "Threat: high." I mean that's fair when it comes to cats but you don't have to mussel him!!!
68. This movie is now a weird version of "Inside Out" with her core memories.
69. "I'm only human" as she continues to get back up over and over again.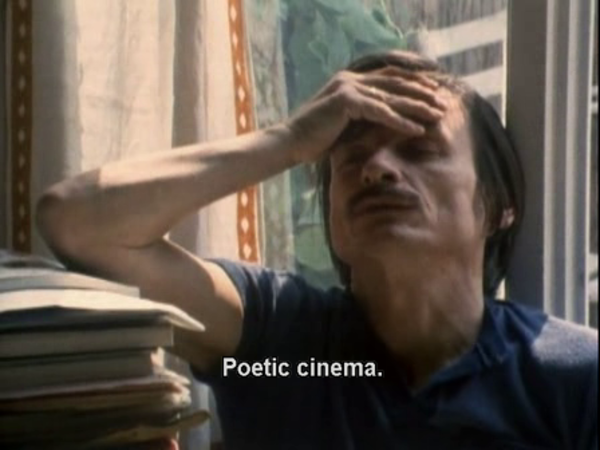 70. My name is Carol. YES IT IS.
71. SHE IS SO POWERFUL. YES, QUEEN.
72. And her hair still looks AWESOME.
73. GOOSE REALLY WAS A MONSTER. HAHAHAHAHA
74. All my cat does is knock over cups and terrorize my dog. He clearly needs to step it up.
75. Adding No Doubt's "Just a Girl" to my workout playlist.
76. Love that Goose is basically a cat good-guy detector.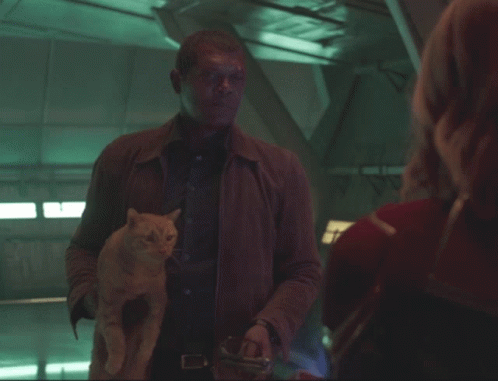 77. OMG JUDE LAW DID NOT JUST SHOOT THAT ALIEN IN FRONT OF HIS CHILD.
78. So she's like…the most powerful Avenger???
79. WAIT. That IS a bad guy from Guardians. Oh man. It's all coming together.
80. The core…is a woman. YEA IT IS.
81. LOL @ Brie Larson LITERALLY dragging Jude Law.
82. IS THIS CAT HOW FURY LOSES HIS EYE????!!!!! Wowowowowowow.
83. Here for Fury singing motown.
84. LOVE that her dope bomber jacket is in her uniform.
85. HAHA Fury discussing his eye.
86. "We have no idea what other kind of intergalactic threats are out there." LOL understatement.
87. AVENGER. OMG. CHILLS.
*skips credits*
88. THE PAGER. I get why she has a pager now.
89. CAP!!!! BLACK WIDOW!!! RHODES!!! BRUCE!!!
90. LOL @ none of them knowing what a pager is.
91. GASP. She CAME.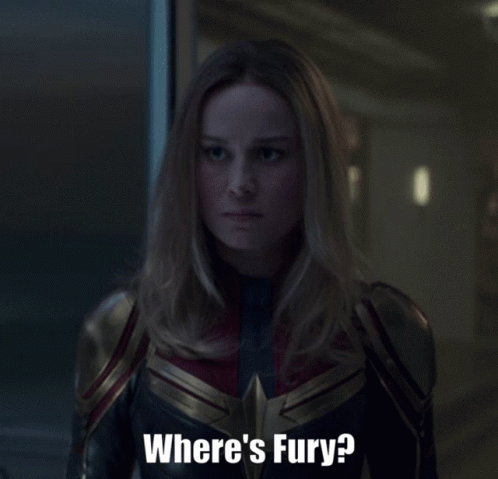 92. LOVE THE WILL RETURN SCREEN.
*skips more credits*
93. OMG every pet owner know this gagging sound all too well.
94. I hope the cat will return too.
That was fun! LOVE me a lady hero — and she's the first one to be the LEAD in a film. And she's clearly the most powerful hero — guess that's why she's the Captain. I bet that comes in handy in Endgame!
I very much enjoyed all the 90's callbacks, and the zippiness between Carol and Fury. And SPEAKING OF FURY — I am delighted I finally found out what happened to his eye. Especially considering it was a cat. I can't believe I waited 21 movies for that.
Overall, I liked Captain Marvel more than some of the origin stories (sorry Thor), but not as much as others. But I see now why we had to meet her before the BIG ONE.
On a scale of 1 – 10, with 1 being rush hour traffic and 10 being hitting all the green lights, I give Captain Marvel at 7.7!
Next up: Avengers: Endgame!!! (Omg.)
Join the AllEars.net Newsletter to stay on top of ALL the breaking Disney News! You'll also get access to AllEars tips, reviews, trivia, and MORE! Click here to Subscribe!