As Walt Disney World's theme parks prepare to reopen, Disney's transportation systems are also set to welcome guests back. While parking lot trams will not be available when the theme parks reopen, other transportation systems will reopen, such as the Monorail and Skyliner.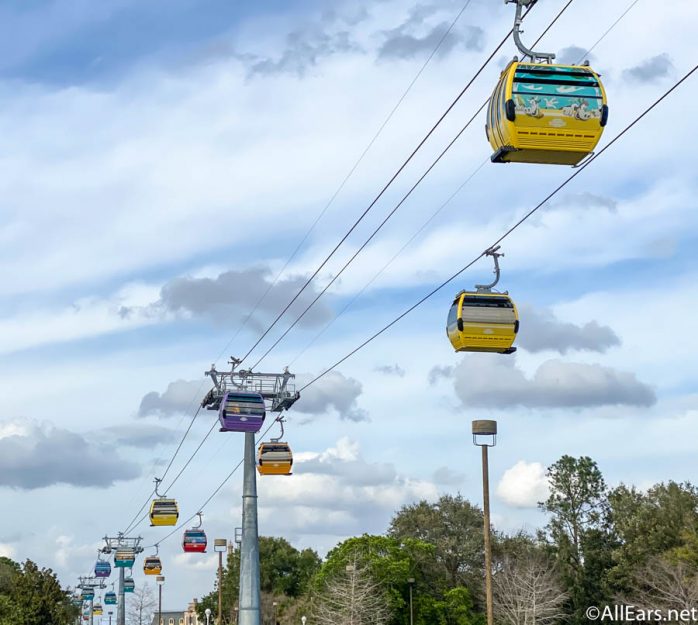 The Disney Skyliner will resume operation on July 15th. When it does, physical-distancing guidelines will be in place to keep travel parties separate from one another. We have already seen physical distancing implemented on the Monorail with barriers, and now we have additional information on how Disney intends to keep their guests safe on the Skyliner.
Disney has confirmed that the Skyliner system "will load one party per gondola."
The gondolas can accommodate up to 10 guests at a time and were often loaded with multiple travel parties in a single gondola before the closures. When a wheelchair, ECV, or stroller is on board, the guest capacity drops to six guests.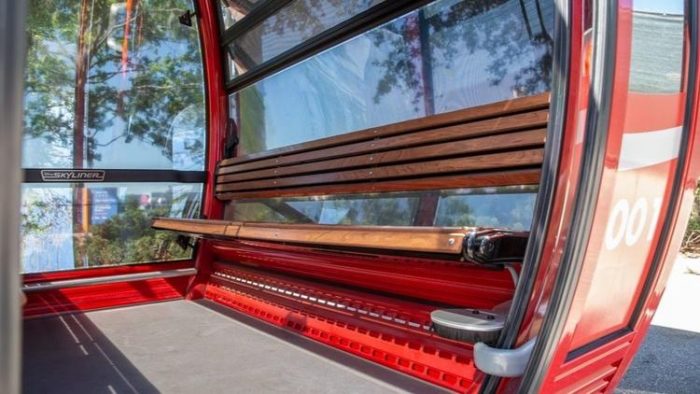 If you plan on using the Skyliner when it reopens next week, be prepared for possible increased wait times with this new loading system in place. We will continue to provide transportation updates as we learn more ahead of the theme parks reopening!
Will you use the Disney Skyliner when it reopens on July 15th? Let us know in the comments!