Construction on Space 220, the immersive space-themed restaurant coming to Epcot's Future World (in the coming years to be known as World Discovery), continues, and the arrival of a small black construction wall has piqued the interest of guests (and bloggers) at Mission: Space.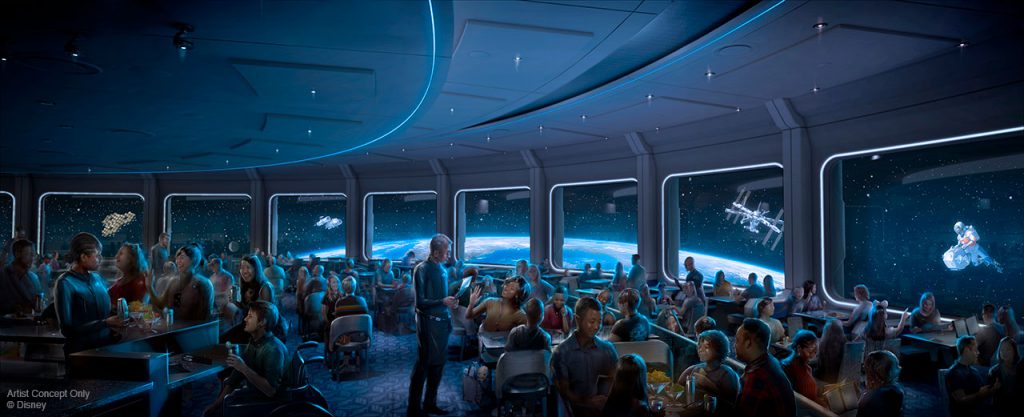 The construction wall is in the far right, back corner of the pavilion. This coincides with the placement of Space 220, which is largely to the right and slightly behind Mission: Space.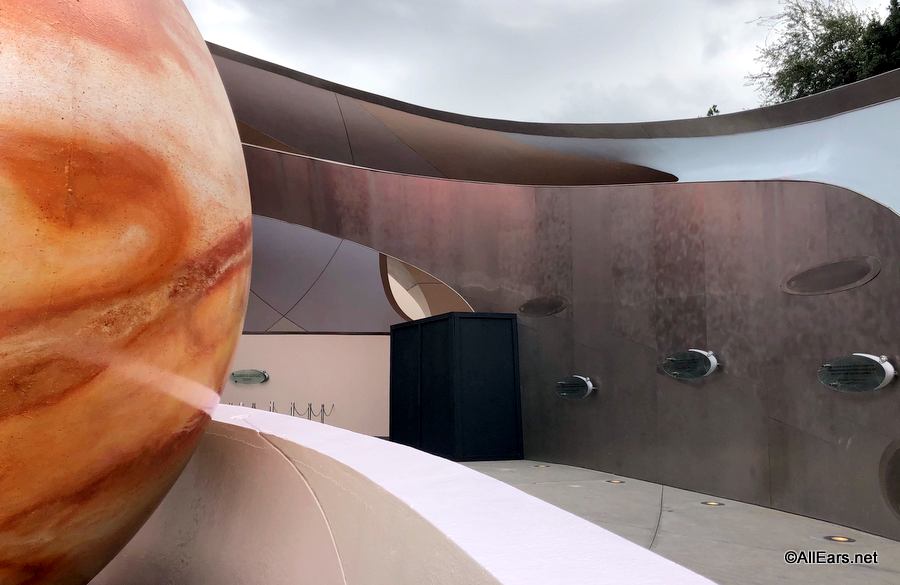 Disney has not confirmed this is the entrance to Space 220, but the location certainly fits. The entrance's close proximity to the Mission: Space attraction jives, too, as Disney has previously released that diners will blast 220 miles into space on-board an immersive elevator that transports them to the restaurant.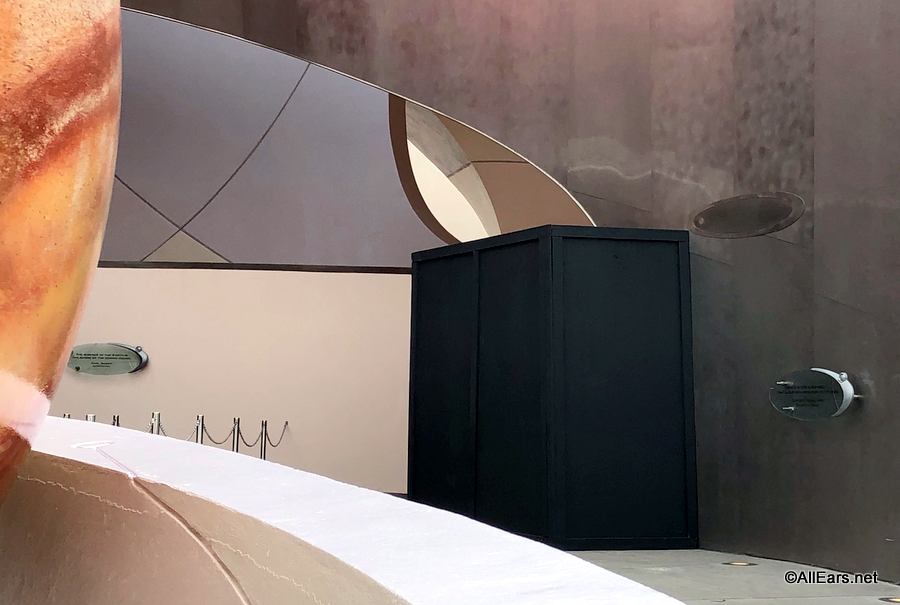 Space 220 will feature a massive curved wall of screens meant to simulate space and help guests feel they're truly having an out-of-this-world dining experience. Space 220 is set to open this winter, but no specific date has yet been released.
Are you excited to journey off-planet to enjoy a meal at Space 220? Let us know in the comments!