Can you smell that? It's the aroma of hundreds of pieces of gingerbread coming together to form the gingerbread house that's become a perennial fixture in Disney World's Grand Floridian Resort lobby!
The house, which also features a shop where guests can purchase gingerbread shingles and tons of other seasonal treats, has started to rise! We spotted the base structure going up this morning, which means it should be completed within days. 
If you prefer not to spoil your mental images of the gingerbread house covered in, you know, gingerbread, you might want to stop scrolling because it's not fully covered yet… .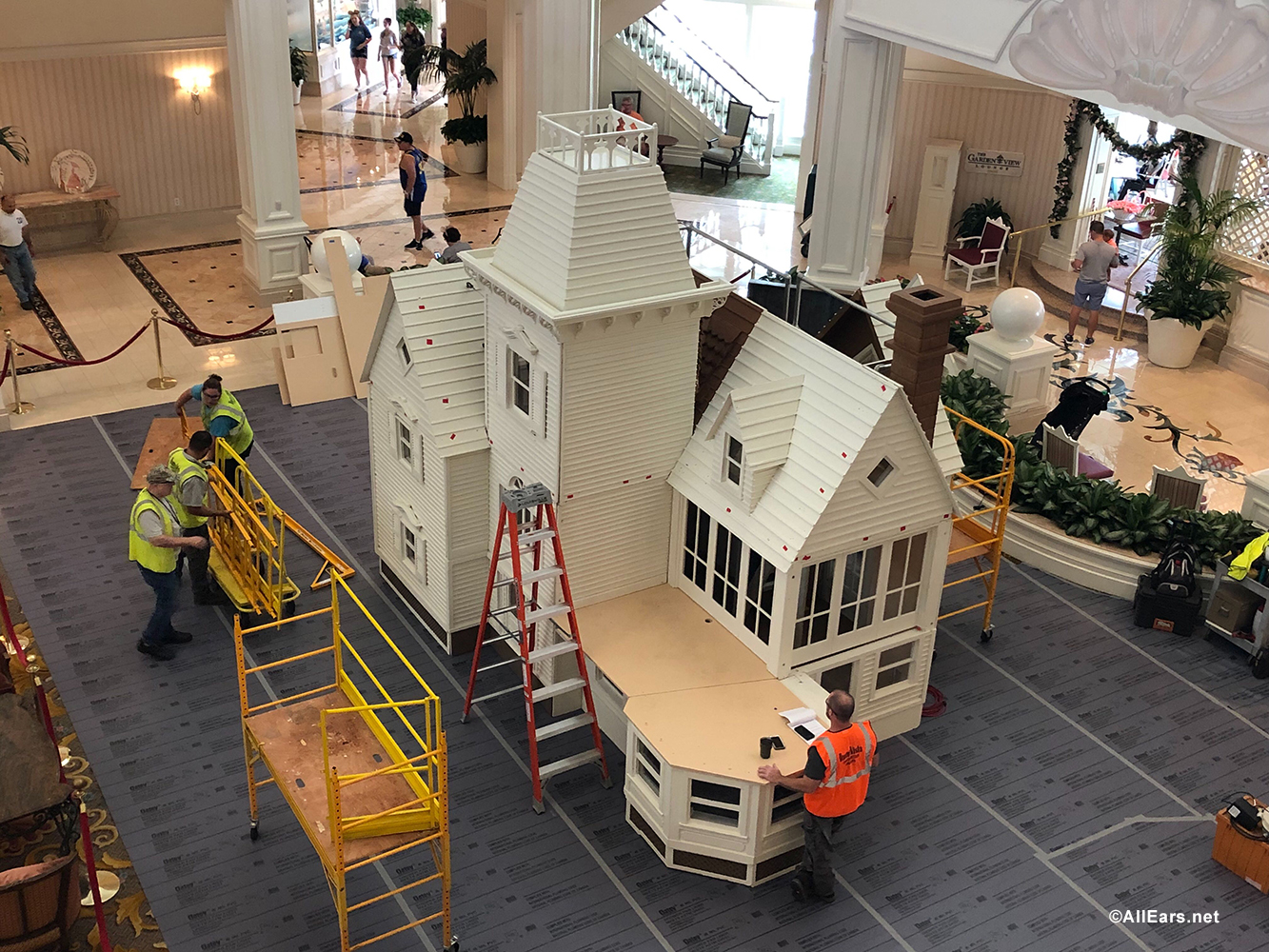 The base structure is coming right along, and if you like to peek behind the scenes of how Disney creates its magical holiday decor, this step in the process will be a real treat.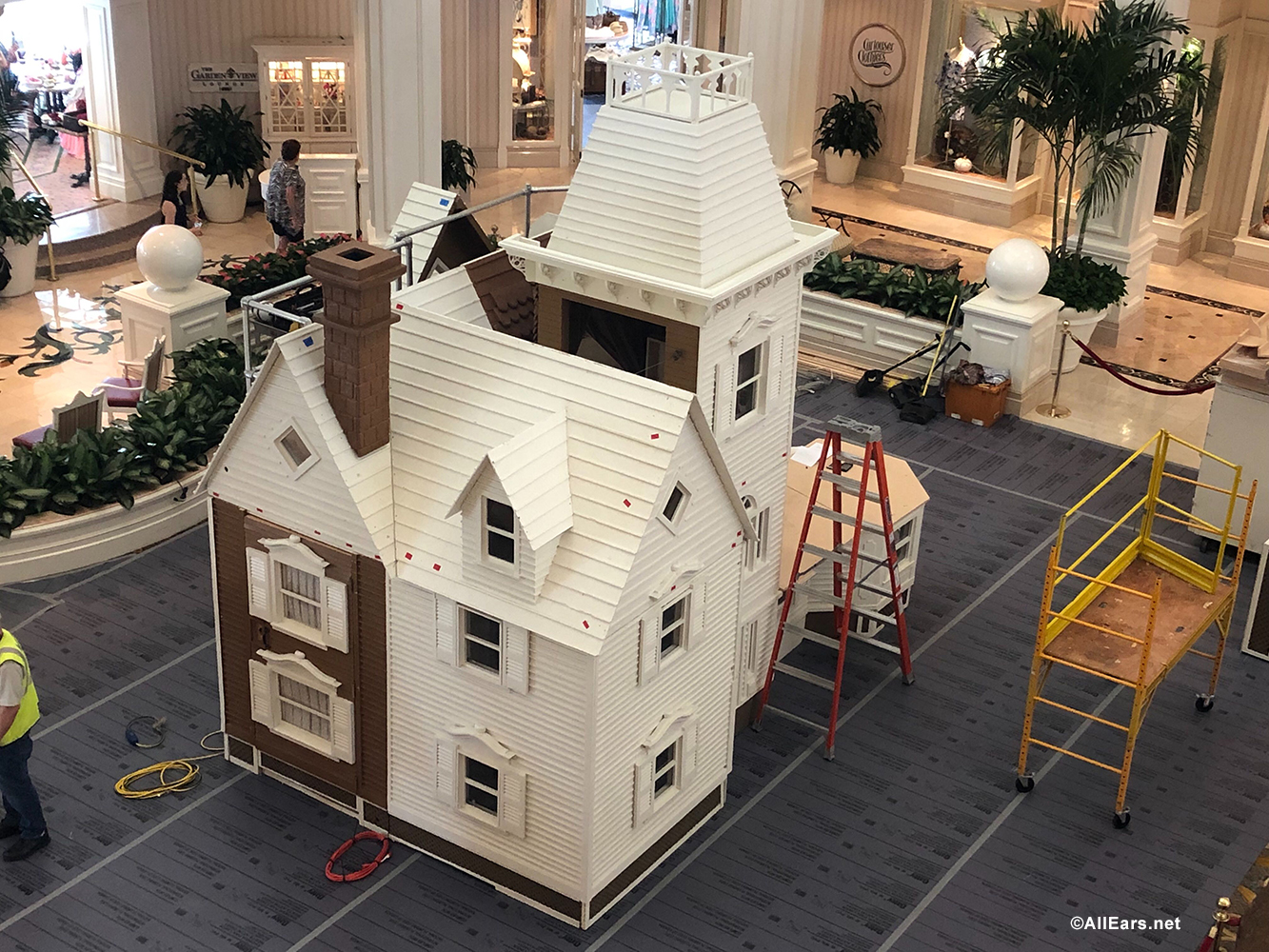 The area is roped (and planted?) off, but there are no construction walls. You can park yourself right here and watch the magic happen!
Of course, like any construction site, this edible (at least on the outside) creation requires lots of materials, tools, and planning.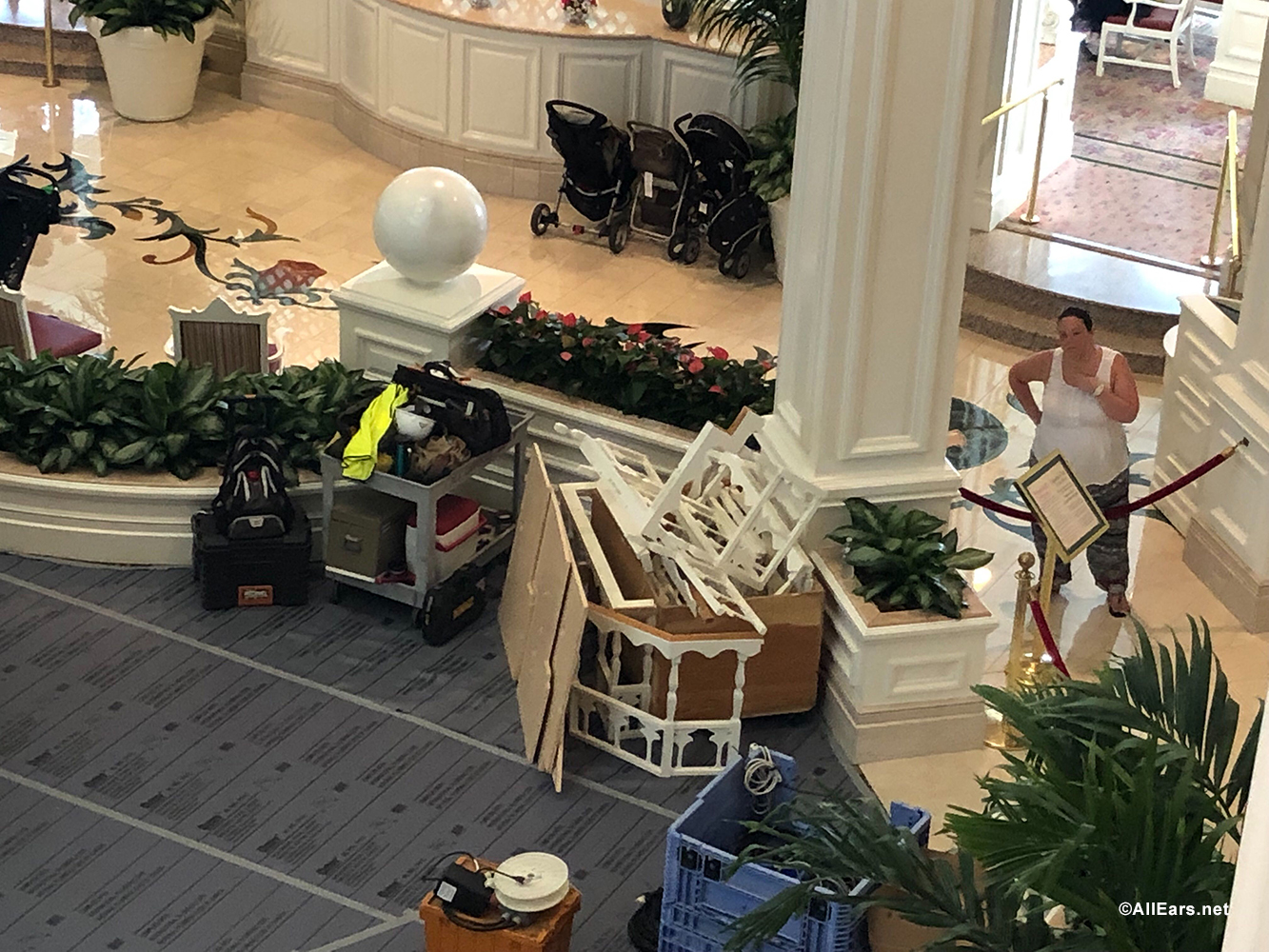 But when it's complete, the Grand Floridian gingerbread house will be a holiday marvel, as ever!
See the 2019 Disney's Contemporary Resort gingerbread display!
Will you stop in to admire (and sniff!) the 2019 Gingerbread House at Grand Floridian Resort & Spa? Let us know in the comments!