Did you hear Disney is making a movie of the Magic Kingdom's Jungle Cruise ride? They released the first trailer this week and it got me to thinking how I have photographed it over the years.
Remember, while the Jungle Cruise is not a fast ride, it does move. If you have an image stabilized lens, check to see if it has a switch for photographing from a moving vehicle. For Nikon VR lenses, it is called the Active VR Mode.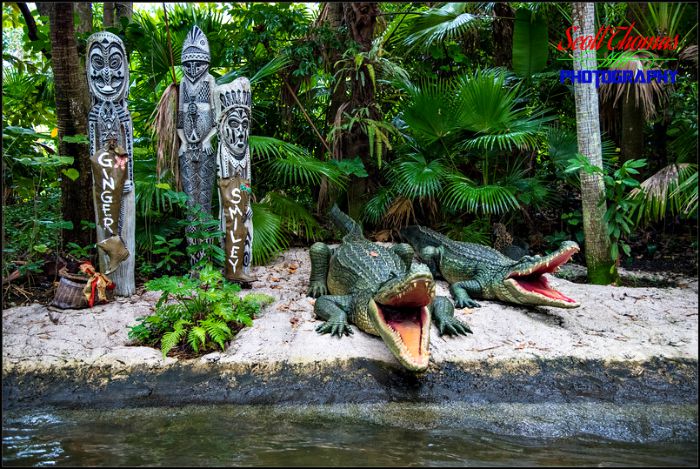 "Everyone watch out for Ginger. Ginger snaps. That's right, she's one TOUGH cookie. I know, I know…it's a crumby joke, but I milk it for all I can!" – Jungle Cruise Skipper
Keeping in mind the Jungle Cruise boat launches have a tendency to rock and pitch, I put my camera in Shutter Priority Mode and set a fast shutter speed of 1/250th of a second.  1/250th is also the fastest my camera syncs with a flash unit.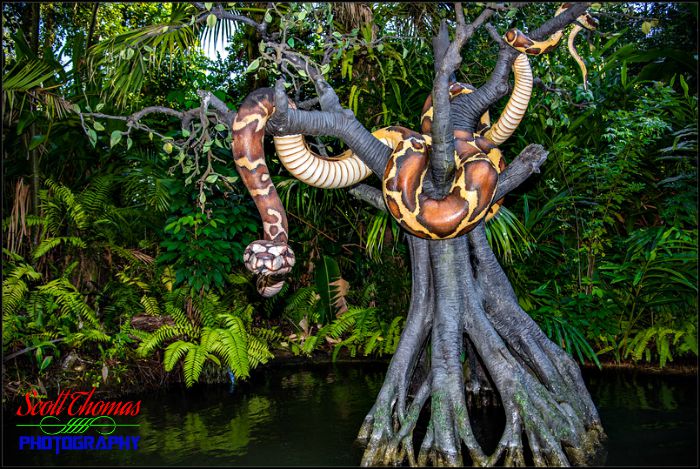 "Hey, look there, what kind of snake is that? [People answer with the names of kinds of snake] No, it a plastic snake." – Jungle Cruise Skipper
A zoom lens comes in handy on the Jungle Cruise. It allows you to shoot either side of the boat past people's heads, shoulders and other body parts.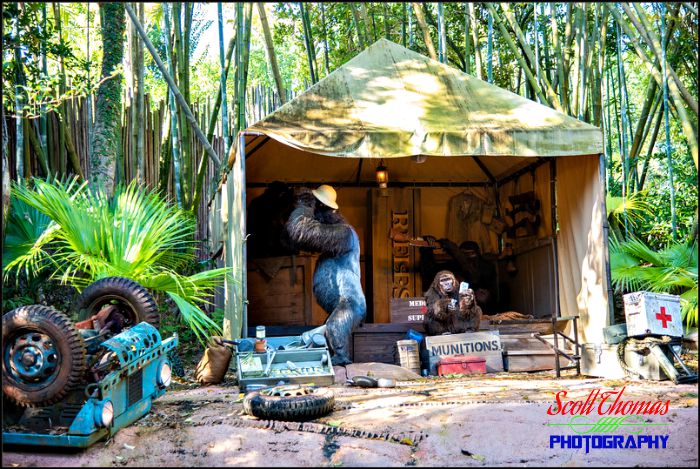 "Nothing to be concerned about. Just a bunch of gorillas having a good time. I wouldn't get too close, though. They may look like a nice bunch, but let me tell you–those guys are real animals." – Jungle Cruise Skipper
A fast shutter speed is good for capturing a fast subject like the Backside of Water which is truly one of THE Natural Wonders of the World.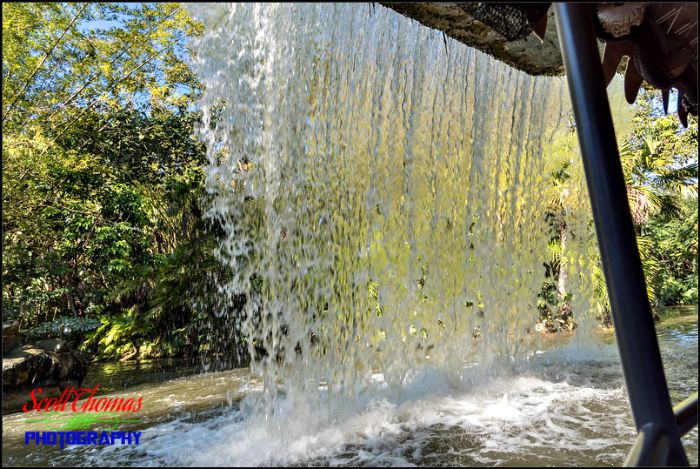 "This is the backside of Schweitzer Falls, named for the backside of the famous explorer, Dr. Albert Falls." – Jungle Cruise Skipper
Zoom lenses are great for photographing wildlife, too, even if they are animated.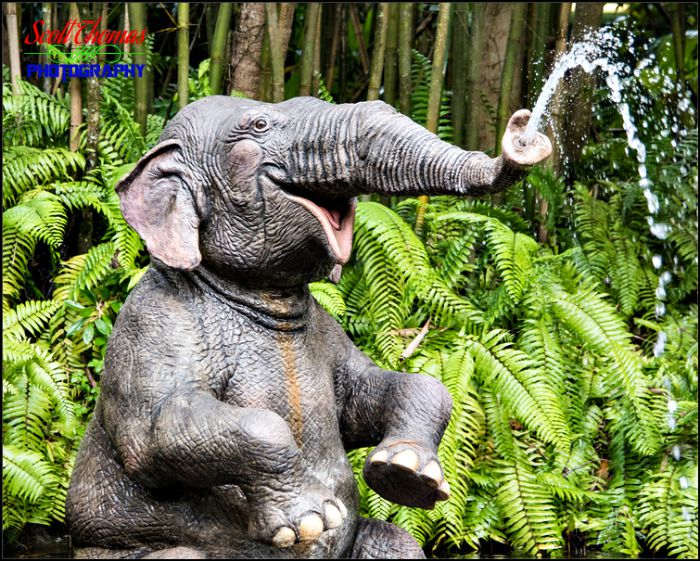 "Awe, look at those elephants bathing over there. You know, you may think that's water coming out of their trunks but it's snot." – Jungle Cruise Skipper
When a subject I am going to photograph is in shadow with bright lighting behind it, I use Spot Metering to get a good exposure on the subject. Even if the subject is a salesperson.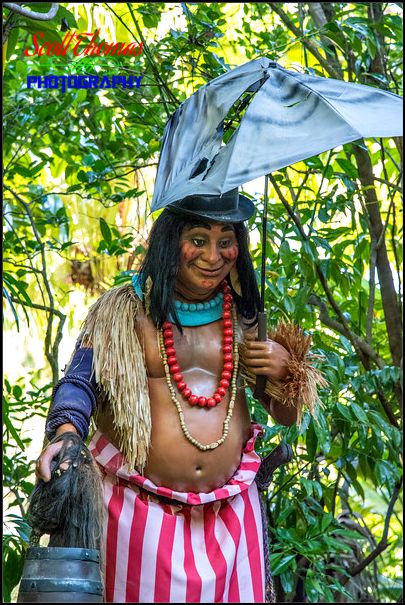 "Here's Trader Sam. He's our head salesman in the jungle. He's got a pretty good deal for you guys today…two of his heads for just one of yours. Either way you slice it, you'll always come out ahead. That's a killer deal." – Jungle Cruise Skipper
Hope you enjoyed some of the things overheard by the Jungle Cruise Skippers along with the photos and tips. Do you have a favorite Skipper pun or joke?
Check out the movie poster and trailer using this link:
New Trailer Released for "The Jungle Cruise" Movie Starring Dwayne "The Rock" Johnson and Emily Blunt
Be sure to follow @allearsnet on Facebook, Instagram and Twitter!
Click below to subscribe to the AllEars® newsletter so you don't miss any of the latest Disney news!