While Walt Disney World is best known for its theme parks, the massive complex is also home to 28 Resort hotels that run the gamut from Value Resorts (click here to learn all about these colorful Resorts!) to Deluxe Resorts (find the ultimate guide to Deluxe Resorts here!) Each is carefully themed and proximal to Disney World icons and Parks, so there are some unique views you won't see anywhere but Walt Disney World.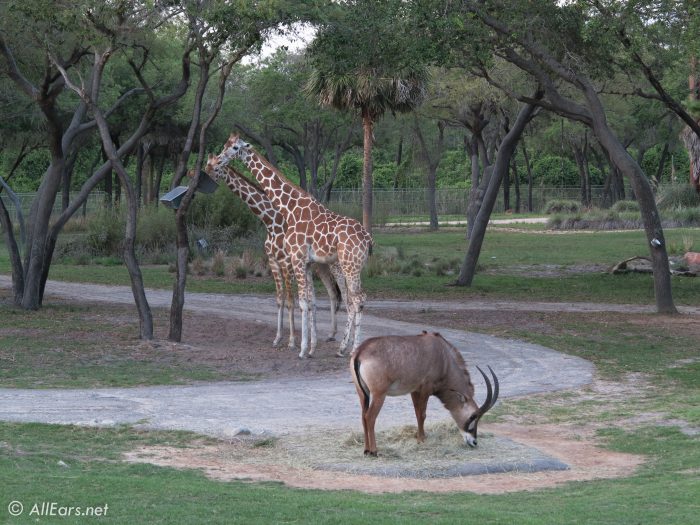 Animal Kingdom Lodge
The first on our list, Animal Kingdom Lodge, provides some truly astounding views of Disney's version of an African Savannah. Species including giraffes, zebras, and gazelles graze just outside guest's windows, providing an experience that's impossible to find anywhere else in the world outside of Africa.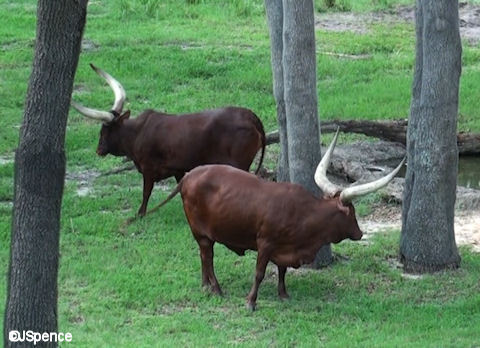 Saratoga Springs
Disney's Saratoga Springs Resort provides sweeping views of the Disney Springs complex, including vistas of the entire shopping and dining district, Village Lake, and… floating cars? That's right, cars. On nice days, Village Lake is populated by Amphicars, the trademark amphibious vehicles that resemble 1950s automobiles that are rented out by The BOATHOUSE restaurant.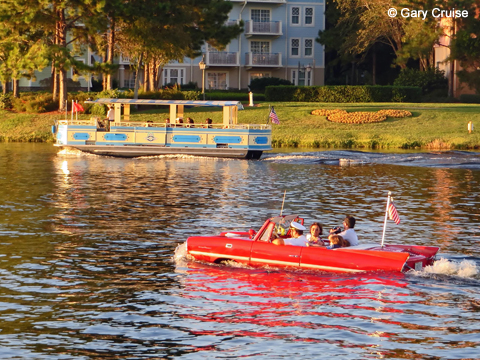 Contemporary Resort
Perhaps the most famous and uniquely Disney view in any Walt Disney World hotel is available to guests staying in the main building of the Contemporary Resort. Those guests (and visitors to the Resort) are able to view the Monorail enter and exit directly through the building's large A-Frame shaped atrium, known as the Grand Canyon Concourse.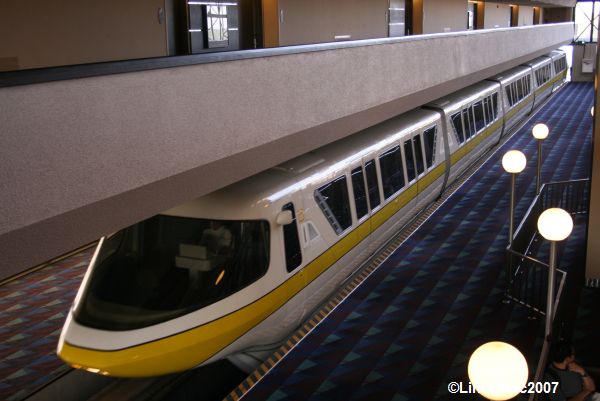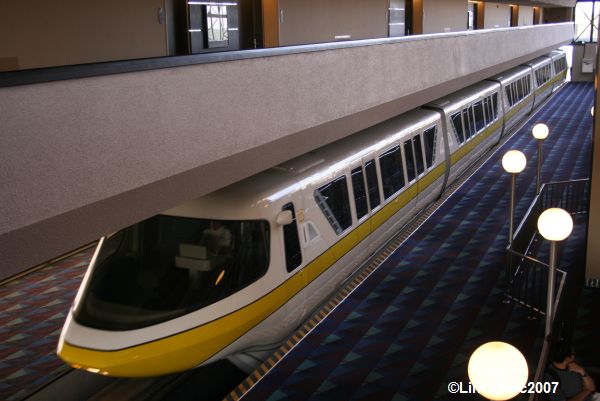 Grand Floridian Resort and Spa
While there's likely no time of day where one will get a "bad" view at the Grand Floridian Hotel & Spa, the hotel offers a particularly striking view at night when guests can watch the nightly Electrical Water Pageant sail across the Seven Seas Lagoon!
Pop Century
Disney's Value Resorts are known for the giant – we're talking GIANT – icons that adorn each of their themed areas, and there's perhaps no more unique set than those found at the Pop Century Resort. Where else in the world could you wake up to find a gigantic Walkman, Rubik's Cube, or 1990s-era laptop towering above your hotel room? The answer is nowhere.
Art of Animation
The Art of Animation Resort brings to life some of the most beloved animated films in the Disney collection. Everything from larger-than-life character figures to the landscaping in each section of the Resort offers something special to look at — even your favorite characters from Cars!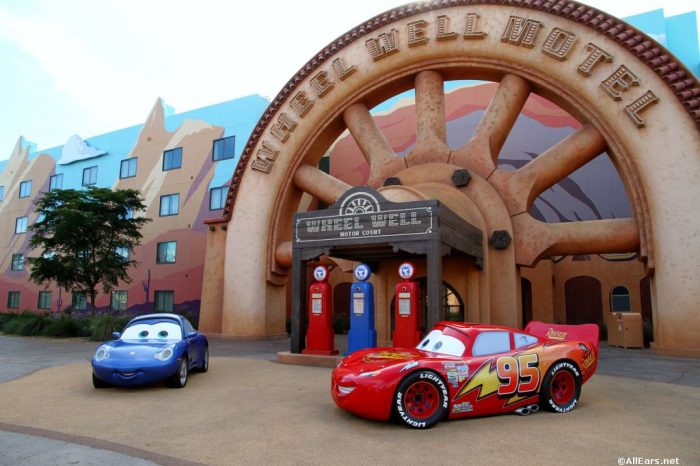 Polynesian Village
Have you ever seen a storybook castle rising above a volcano? Well, you can if you stay at the Polynesian Village Resort, as the Resort's Lava Pool features a large volcano at its center, which – from the right angle – is directly in line with Cinderella's Castle at the nearby Magic Kingdom.
Boardwalk Inn
When guests look down from their window at the BoardWalk Inn and Villas, they – not so shockingly – see a bustling boardwalk filled with shops, restaurants, and guests at almost all hours of the day and night. While similar views were once plentiful in areas like Coney Island or Atlantic City, neither of them had Disney's Yacht and Beach Club and Swan and Dolphin Hotels in the background, too!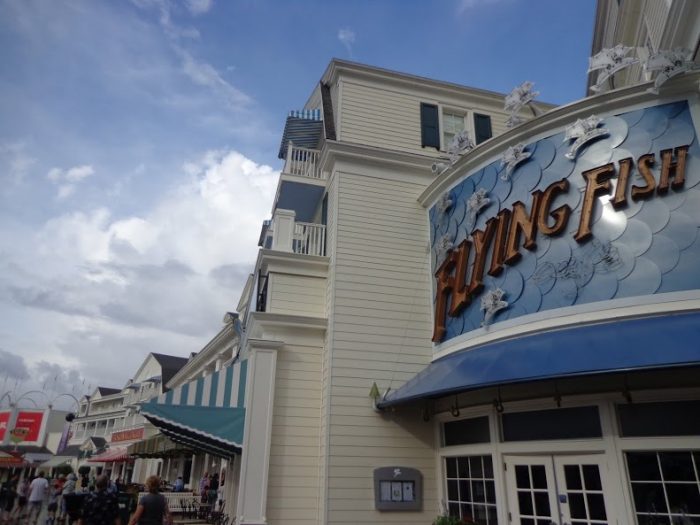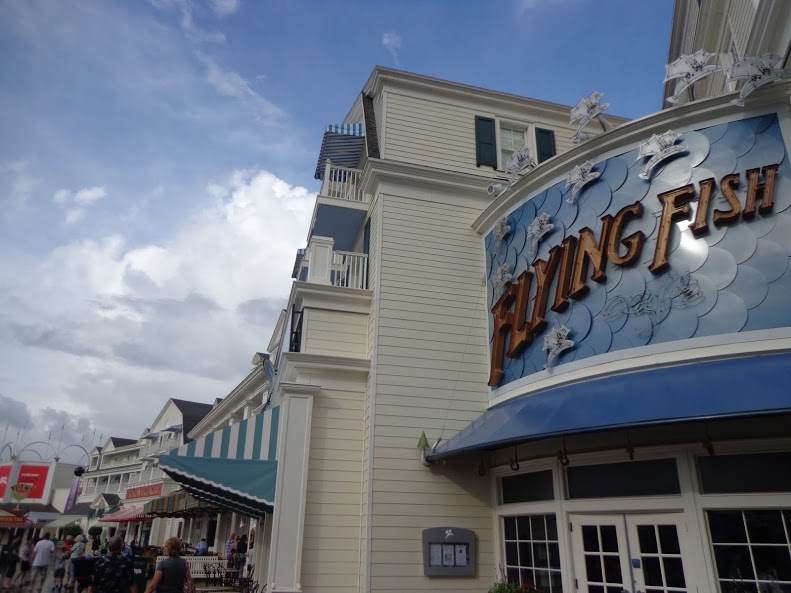 Wilderness Lodge
There aren't many hotels that guarantee a view of a geyser going off outside your window, but the Wilderness Lodge does just that, thrilling guests who want to capture a bit of the great outdoors on their Central Florida theme park vacation.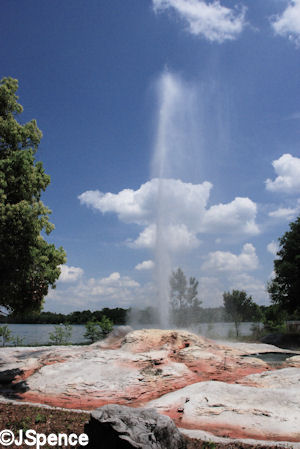 These are just some of the unique views available to Walt Disney World Resort  guests. Did we include your favorite? Let us know in the comments below!