Did you know…? The OmniMover style of attraction was invented in 1968 by two legendary Disney Imagineers, Roger Broggie and Bert Brundage. Since then, this incredibly efficient ride system has been used at Disney Parks all over the world!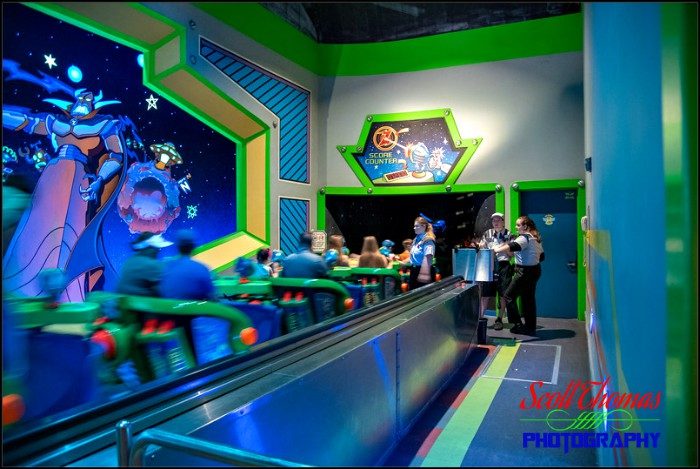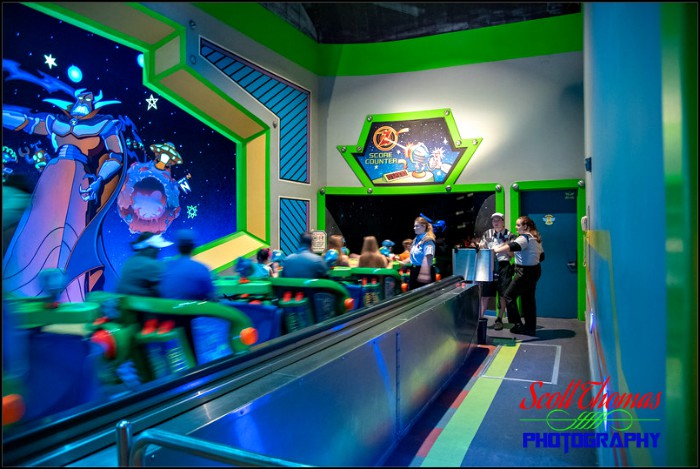 Omnimover attractions are the style of attraction where you have to stand on a moving conveyor belt before boarding your car. This makes the attractions very efficient, as they do not have to stop to load and unload.
But which of the current Walt Disney World OmniMovers is the best OmniMover? We break down the rankings here.
7. The Seas with Nemo and Friends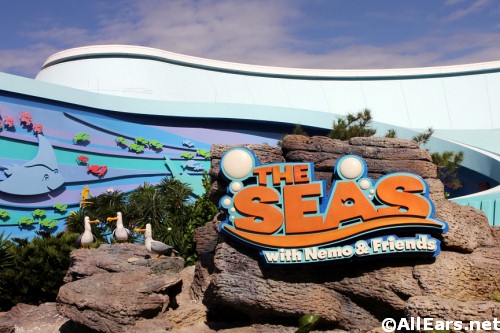 Sorry Nemo, we mean no offense. Honestly, we love this attraction and the Sea life exhibits at the end.  But this list contains a lot of highly beloved classics and, well, someone had to come in last. And it's you.
6. Under the Sea – Journey of the Little Mermaid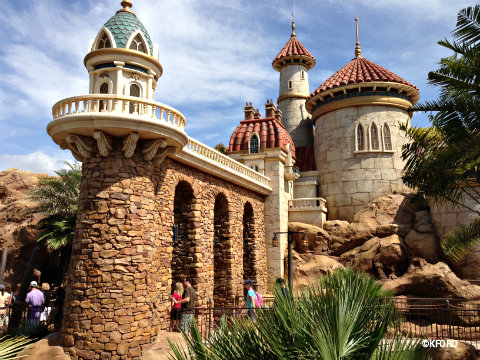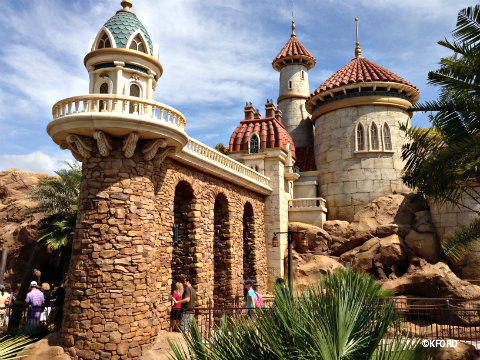 This attraction is very good — the animatronics are wonderful and the music is a delight. But it hasn't been around very long, so it doesn't hold the nostalgia vote that others do. Also, the giant Ursula is truly terrifying, thus why it lands in second loser place.
5. Tomorrowland Transit Authority People Mover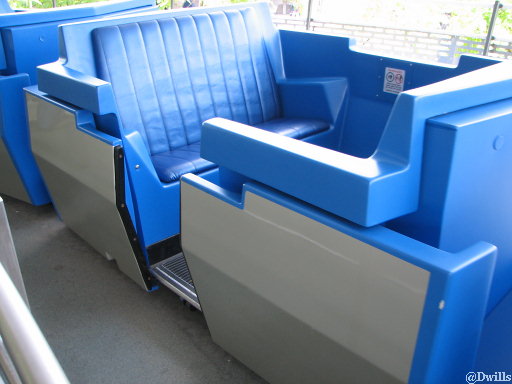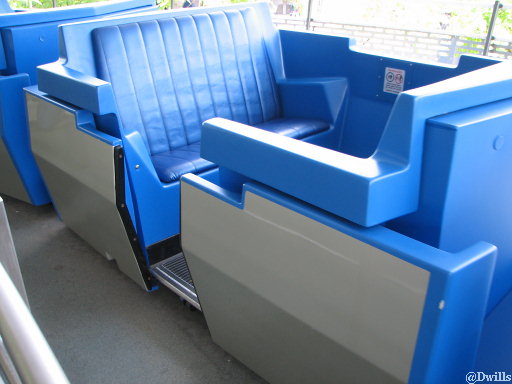 This one hurt me, but when looking at the lineup… we just had to.
The PeopleMover's original version for the 1964-65 New York's World Fair, called the Ford Magic Skyway, is actually the predecessor for the OmniMover as we know it today.
But because the PeopleMover isn't quite as exciting or popular as the others on our list, it sits at 5. This is a VERY tight race.
4. Buzz Lightyear's Space Ranger Spin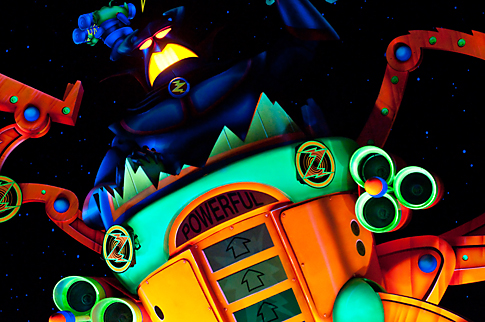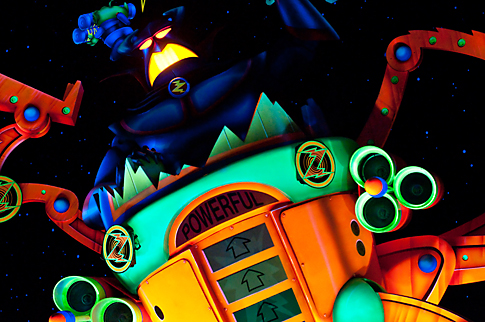 Calling all Space Rangers! This family fun attraction slides into the top 4 for a key reason — it's fun and different every time you ride! Any attraction that features a competition aspect where you "play your way through" is a winner in our book.
We love that you can challenge your friends and family, and that your outcome depends on how well you play (or how fast you grab the joystick).
Ahhh, the attraction inside the big golf ball. Spaceship Earth is a MUST-DO for Epcot fanatics. It's basically the only opening-day attraction in Future World remaining, so the "throw back" factor is high here.
Spaceship Earth takes you on a journey through the history of Communication, so on premise alone it sounds boring. But of course, Disney is going to kick it up a notch! There are lots of Easter eggs in the attraction, not to mention the smell of Rome burning (which is one of my top three favorite Disney smells). The story and sentimentality bring it to the medal platform.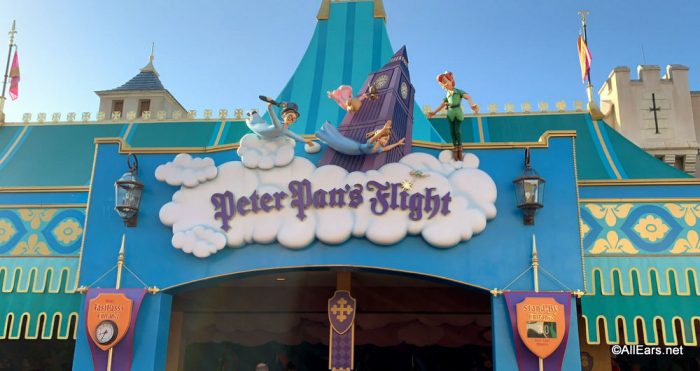 I mean, you fly over Neverland in a pixie-dusted pirate ship — it hardly gets any better than that. Peter Pan's Flight was an opening-day attraction and still remains one of the most popular and longest lines in Walt Disney World.
It was a real toss but between the top two… but after long deliberation, we had to give the lead to the place where hinges creak in doorless chambers.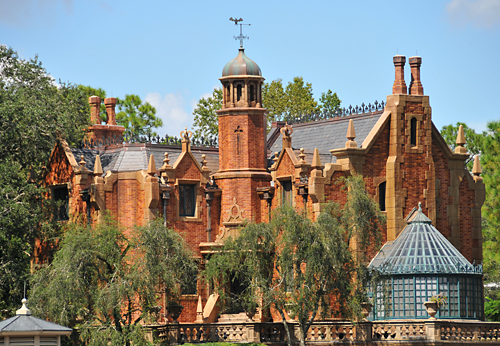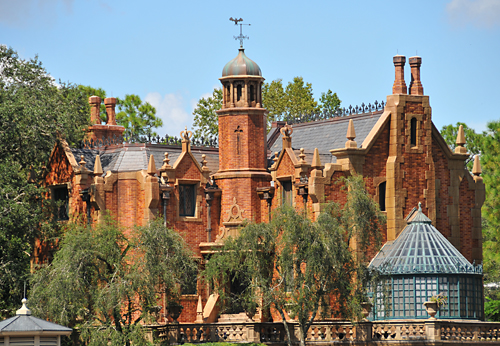 What else would be #1? The Haunted Mansion is one of the most — scratch that, THE most — favorite cult classics in Walt Disney World. It has a HUGE following — which is why there are Ears, clothing, and special events all themed around the Haunted Mansion.
But we totally get why! The attraction is basically perfect with its 999 happy haunts — though there is room for 1000. Any volunteers?
What do you think of our OmniMover rankings? Would yours be different? Let's discuss in the comments!
Want to read more of our writers' takes on all things Disney? Take a look at these recent posts:
Check out our YouTube Channel for reviews, news, information and more!
Click below to subscribe to the AllEars® newsletter so you don't miss any of the latest Disney news!