When the name Walt Disney surfaces in a conversation, a variety of images of the man and the things he did in film, television, theme parks and many other areas spring to mind. Some images are positive ones and others are negative. However, they all share one thing in common: Walt left a mark on America… and the entire world.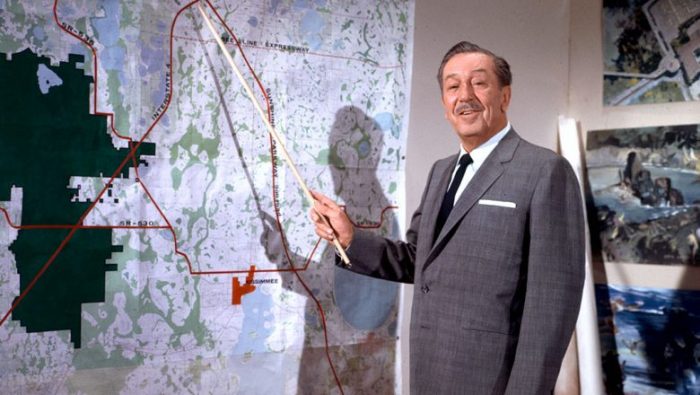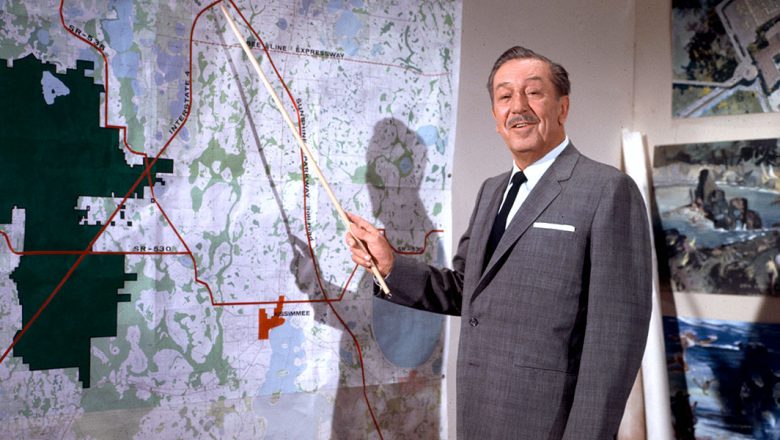 Disney's vision for his company wasn't just producing mindless children's entertainment or rides that pulled screams out of the riders. Walt wanted to produce experiences that projected and instilled ideals, and his contributions have lasted to this day.
"Walt Disney's influence cannot be measured by numbers or encomia," author Neal Gabler wrote in his book "Walt Disney: The Triumph of the American Imagination." "It can only be measured by how thoroughly he reshaped the culture and the American consciousness."
So here are eight ways Disney's work and dreams changed industries, communities and even the world.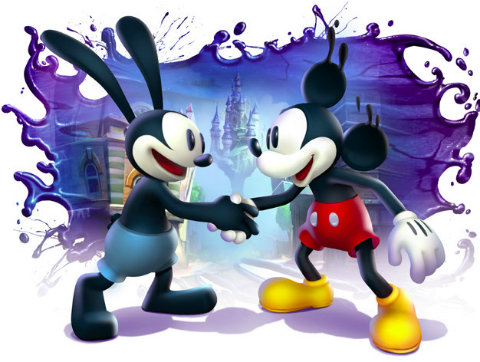 Mickey Mouse 
The most enduring symbol of Disney's legacy is the cartoon creation that launched his massive entertainment empire. It's one of the most recognized fictional characters and symbols in the entire world, even by people who have never seen a Disney movie or been to a Disney theme park.
Disney first found an interest after creating some animated ads for a slide company in Kansas City. In the 1920s, Disney founded the Laugh-O-Gram Studio in Kansas City, Missouri, and drew and animated his first cartoon creation with a girl called Alice, who was a real person but appeared in animated scenes. His innovation and playfulness with the limits of animation and film led to innovations like the multiplane camera that could focus on certain layers of a film and give animation a sense of depth, according to the National Inventors Hall of Fame.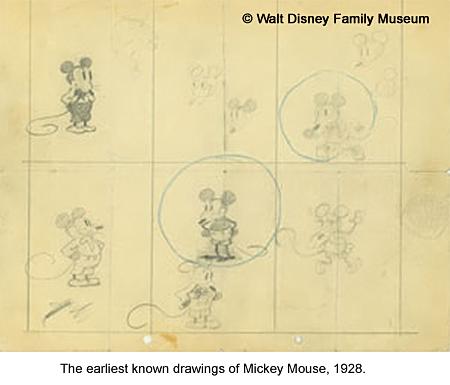 Disney's company went bankrupt during the release of his "Alice Comedies," but he found a lifeline through distributor Charles Mintz. He later created Oswald the Lucky Rabbit, one of the first cartoon characters with a distinct personality and style rather than just cartoon physiology and silly sound, who appeared in a string of short animated comedy pieces. Disney hoped the Oswald cartoons would catch the attention of Universal Studios. The characters' short films became one of his first big hits thanks to a deal Mintz struck with Universal. However, Mintz later worked around Disney's back and wanted to take the Oswald shorts away from Disney and produce them independently with other animators from his studio. Mintz signed his own contract with Universal in 1928 leaving Disney out of any future Oswald films, according to Gabler's book.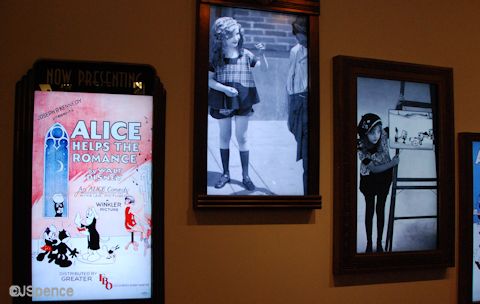 Legend has it that Disney first drew his famous mouse during a train ride from New York to California while still reeling from being edged out of a deal by Mintz with Universal and named it Mortimer until his wife Lillian convinced him to change it to Mickey. Animator Ub Iworks who worked with Disney in his early animation days counters that claim, according to the book. Iwerks says he, Disney and fellow animator Les Clark were inspired to draw a cartoon mouse from cartoons drawn by artist Clifton Meek for several humor magazines. The character was a re-imagining of Oswald the Lucky Rabbit and was born out of desperation after Disney and his animators had no work or contract to make cartoons. Disney and a team of 12 animators spent hours working in a garage on a short called "Plane Crazy" that would become the first cartoon starring Mickey Mouse followed by two more films called "The Gallopin' Gaucho" before launching and officially releasing Mickey's signature short film "Steamboat Willie."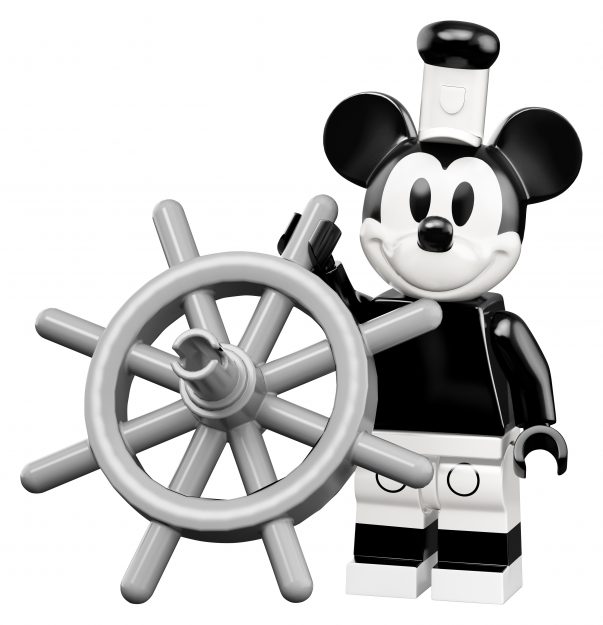 Disney hooked up with a distributor and film marketer named Harry Reichenbach who knew that getting a studio involved would require a good word of mouth from audiences. "Steamboat Willie" premiered at The Colony theater in New York in 1928 before a gangster picture called "Gang War" and film reviewers began to take notice. A review in the New York Times called Disney's movie "an ingenious piece of work with a good deal of fun." "Steamboat Willie's" success rolled across animation studios like a tidal wave and pushed them to create something as fun and enjoyable as Disney's cartoon.
Animation
Disney's "Snow White and the Seven Dwarfs" began its animation production in 1936, taking a bold chance on redirecting his studios' efforts away from short films and toward producing the first, feature-length animated movie.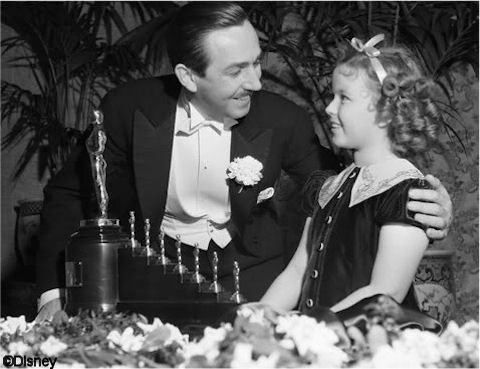 Undertaking such a huge task required a lot of risks and a lot of time, unlike Disney's previous short films. Disney had to increase his animation staff and he eventually compiled a team of 500 employees who spent long hours and dedicated pretty much every day of the next two years to complete the picture for RKO Radio Pictures. The production cost $20,000 a week, forcing Disney to take out a series of loans that reached more than $1 million, according to Gabler's book.
The film premiered at the Carthay Circle Theater in Los Angeles in 1937 and the audience included celebrities  of the era, like Clark Gable and Carole Lombard. The premiere generated an insane amount of buzz and received nationwide acclaim from film critics and other audiences. "Snow White and the Seven Dwarfs" earned more than $3.5 million in American and Canadian ticket sales and earned an Oscar nomination for Best Musical Score. It also received an honorary Oscar from the Academy in the form of seven smaller Oscars.
The legacy of Disney's first, full-length animated film extends beyond the wide reach of his classic retelling of a Brothers Grimm story. The film launched all sorts of merchandise and rides, but the bigger legacy is how it launched a new art form and sector for the film industry. Studios looking to copy Disney's wild success with "Snow White" started working on their own full-length animated features, which in turn led to animated films that would become some of the highest grossing and most beloved movies of all time. Animated movies became such a huge part of the art and economics of film that the Academy Awards gave it its own category in 2001.
Technology
Disney's interest in animatronics goes back to well before the idea of Disneyland first landed in his brain. He invented cameras and methods of filmmaking that would become game-changing innovations for the film industry and developed standards for his parks that few companies can even come closing to matching.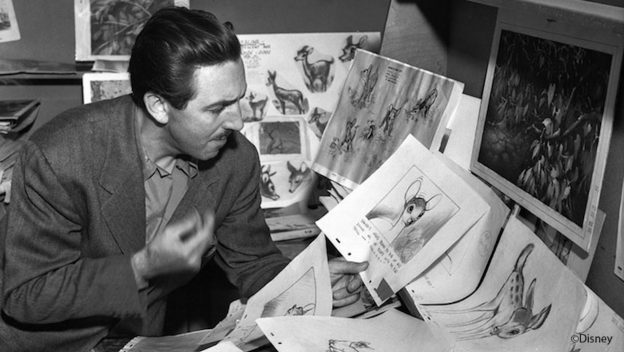 In 1959, organizers asked Disney's WED Enterprises to construct attractions for the 1964-65 New York World's Fair using the skills and designs he learned and shaped during the development of Disneyland. Some of the attractions would make their way to Disneyland and Walt Disney World, like "The Carousel of Progress" and "it's a small world." Ad an animatronic Abraham Lincoln inspired attractions like the "Hall of Presidents." The attractions had a few kinks to work out during their run but they became some of the most popular attractions at the fair.
The fair and the rest of Disney's work didn't just pave a new way for some of the most iconic attractions at Disney's parks. Disney's constant pursuit for a new level of technological achievement pushed his creators and "Imagineers" to invent great technological achievements such as 3D cameras.
Disneyland
Walt Disney's California attraction may not have been the first amusement park but it was definitely the first theme park.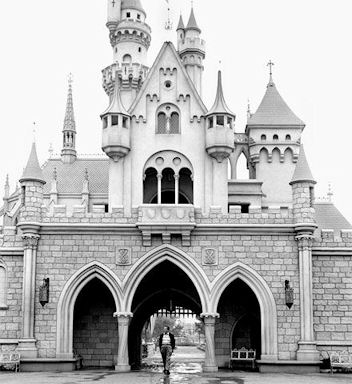 Disney found himself in a downward economic spiral starting in the 1940s, even with the massive success of his animated films "Sleeping Beauty" and "Peter Pan." Disney fell into deep despair until the idea of a massive themed park became his company's next epic project. He founded WED (Disney's initials) Enterprises in 1952 and got the board of the Walt Disney Productions company to license the Disney name for use in the park. He threw himself into every aspect of the planning with a sizable team. The park's plan was to reach to its guests on a psychological level and make them feel like they were part of a fantasy movie world with whimsical, adventurous and even frightening rides and attractions. They wouldn't just witness random scenes that ignore the riders. The animatronics would speak to, look at and even lunge towards riders as if the riders were an integral part of the attraction's theme and story.
Disneyland became the first theme park and future amusement park companies would model their designs based on Disney's new interactive vision for parks. Universal Studios practically copied the Disney model by opening its studios as a theme park experience in 1964 and later in Florida in 1990. Just like Disney, Universal turned some of its most memorable films into interactive stops on its lot tours and eventually built their own rides based on movies. Parks like the Six Flags chain and Knott's Berry Farm that opened long before Disney in 1889 could only compete by theming their roller coasters, rides, and shows.
Lines
The Disney parks may be known for their super long lines that can sometimes stretch into a three-hour or longer wait. It's a problem that all successful theme parks face, but they have Disney to thank for making it more compact and economical.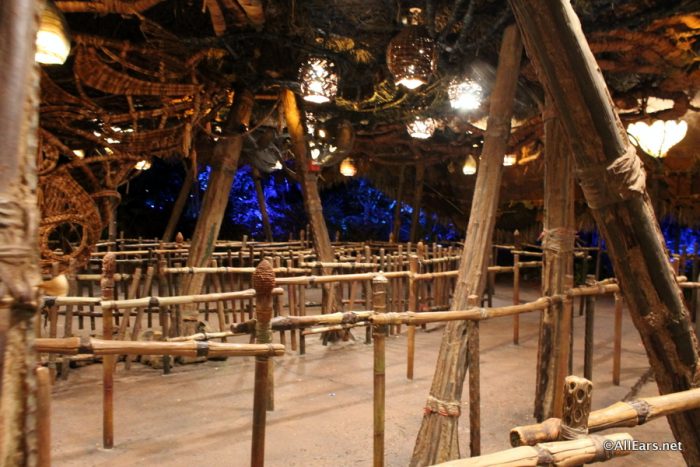 The queues for Disney's rides don't just go in a straight line. They weave in a serpentine motion. Disney pioneered this "switch-back" line concept with Disneyland in the mid-1960s. Disney also used theming, scenery, and awnings to make the wait a little less unbearable, as in "The Haunted Mansion". This attraction first takes guests into the famed stretch room, and then exit the foyer before moving them on to their doom-buggies.
It's an idea that's not only been copied by other theme parks but it's also become standard for pretty much any place where you have to wait in a line, like banks and airports. The Walt Disney Company has also built upon Disney's original concept with interactive activities in queues for rides like the "Seven Dwarfs Mine Train" and updates for the queues for classic rides such as "Peter Pan's Flight" that features Peter's shadow interacting with the riders and "Big Thunder Mountain Railroad" that lets players peek into the dangerous mines with view-masters placed along the route as well as dynamite plungers that cause explosions all throughout the rides.
Nature Documentaries and Conservation
Disney moved into developing nature documentaries as a way once again to keep his interest and spark his imagination into his growing entertainment business. Some educators were actually trying to push the company to produce and release educational films that could keep their students' waning attention spans, according to Gabler's book.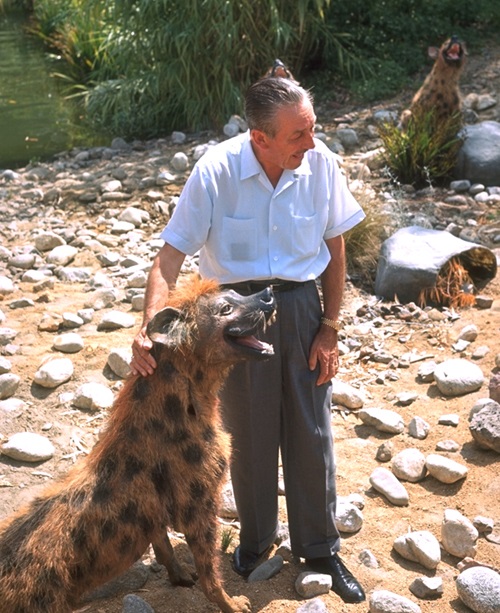 Disney had a lifelong fascination with and love for animals going back to his childhood days on his family's farm. He started in the 1950s with a series called "True-Life Adventures," with episodes like "Seal Island," "Bear Country" and "The Living Desert." His love and concern for the conservation of natural settings like the waning prairies and the Alaskan wilderness prompted him to visit the future 48th state and shoot as much he could, according to the Disney Family Museum.
Disney's first film "Seal Island" didn't impress RKO. The studios didn't think audiences would sit still to watch a feature-length documentary but he showed them how wrong they were when he screened the film any way to make it eligible for the Academy Awards in 1948 and won another Oscar for Best Documentary, a collection that would set a new world record for Oscar wins for years to come.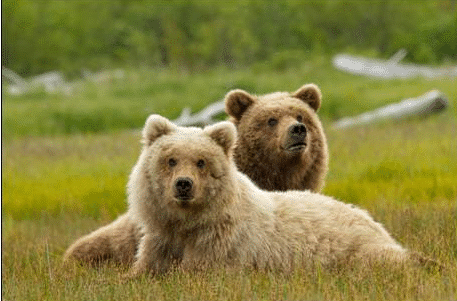 The film may not have been perfect or even 100 percent accurate in some cases. However, once again, Disney created a new genre of filmmaking based on his passion for wildlife conservation and animal protections that itself has become a booming industry with cable channels and film companies that are solely dedicated to the subject. These movies also raise a great deal of awareness about mankind's impact on the natural environment and can inspire them to do something to protect it.
Television
Disney's successful foray in television made him a bona fide pop culture idol who conquered some of the most lucrative and influential sectors of the media and entertainment industry.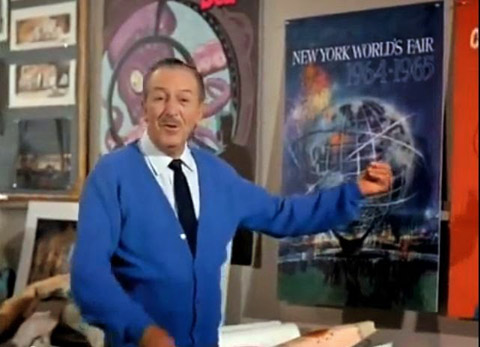 Disney made his move into television with a partnership between his company and the ABC network toward the end of the 1950s. Disney's company would produce shows like "The Mickey Mouse Club," "Zorro" and an anthology series based around the different lands of Disneyland first titled "Walt Disney's Disneyland" that went through several different variations and titles to this very day.  The deal didn't go as smoothly at first with the network complaining that they couldn't find enough sponsors for a kids' show. Disney's old brother and co-founder of the Disneyland park Roy O. Disney oversaw the ABC-Disney deal and even took legal action against the network so they could pitch their shows to other networks. Since RCA was just starting to make color televisions, Disney saw an opportunity to show off their fancy new gadgets using Disney's color animations. This pushed NBC to strike a deal. NBC gave Disney a much bigger budget to produce 25 episodes of the renamed "Walt Disney's Wonderful World of Color" and found a whole new way to reach families without them having to leave his home.
Thanks to the partnership, RCA's stake in color television technology paid off handsomely with a 105 percent increase in sales in just one month. It's not just things like the Disney Channel and its long roster of other channels that continue to lengthen the reach of Disney's legacy. The color television itself is an achievement that may not have grown as quickly as it did without Disney's involvement.
The American Experience
The Disney parks are more than just massive infrastructure of commerce, technology, and innovation. They stand as a symbol to Disney's enthusiastic patriotism for his country, something he wanted to pass on to visitors of his parks and film audiences. This influence goes back to Disney's humble days as a struggling animator and filmmaker in the dusty streets of Kansas City, Ms.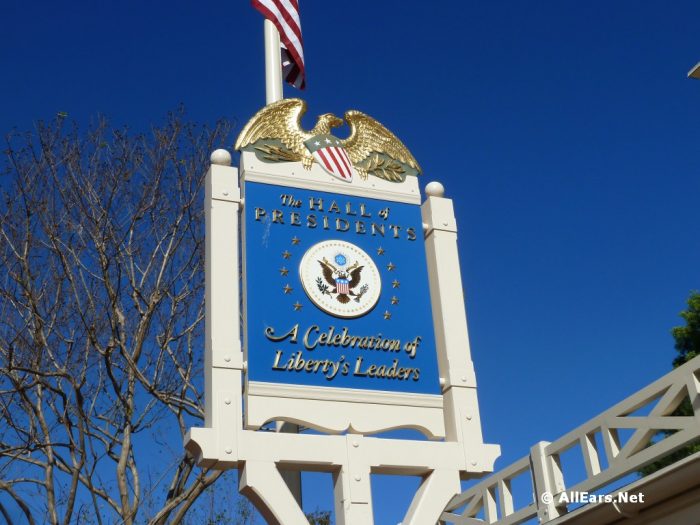 The early days of his cartoon studio produced shorts that "echoed Americans' ideal version of themselves" and "featured a hero (usually the indomitable Mickey Mouse) whose strong work ethic and bravery in the face of risk always found the 'little guy' and 'common man' triumphant over his foe," according to Bethanee Bemis in The Smithsonian museum's online magazine (https://www.smithsonianmag.com/history/how-disney-came-define-what-constitutes-american-experience-180961632/).
The films Disney made and showed during the tumultuous and uncertain days of World War II used characters like Donald Duck to remind people of the importance of paying their taxes in cartoon shorts like "Donald Gets Drafted."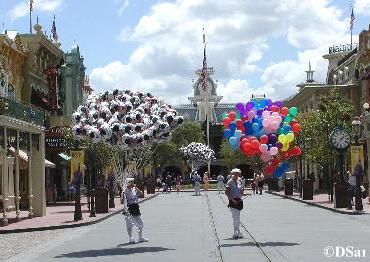 Even the theme parks' dedication to innovative design and detail help drive home Disney's dream for strong communities, brisk advancements in innovation and enterprise and even the country's unity. Main Street USA represents the vision of a bustling small-town that helps fuel the economic stability of the citizenry and its institutions. Historic recreations like Liberty Square and the "Hall of Presidents" provide "a stirring homage to our governments and its illustrious leaders," Bemis wrote. Tomorrowland and Epcot show what mankind can achieve even in the face of unthinkable obstacles. Disney's values and vision are soaked in every attraction he built and inspired future designers and engineers to build. It's as important to his company's infrastructure as the solid foundations that keep them standing.
Interested in Disney history and Imagineering details? Take a look at these recent posts:
Be sure to follow @allearsnet on Instagram and Twitter!
Check out our YouTube Channel for reviews, news, information and more!
Click below to subscribe to the AllEars® newsletter so you don't miss any of the latest Disney news!