There are quite a few Disney-owned resorts in Walt Disney World (some of which have Disney Vacation Club rooms), and each one has unique attributes that set it apart from the rest.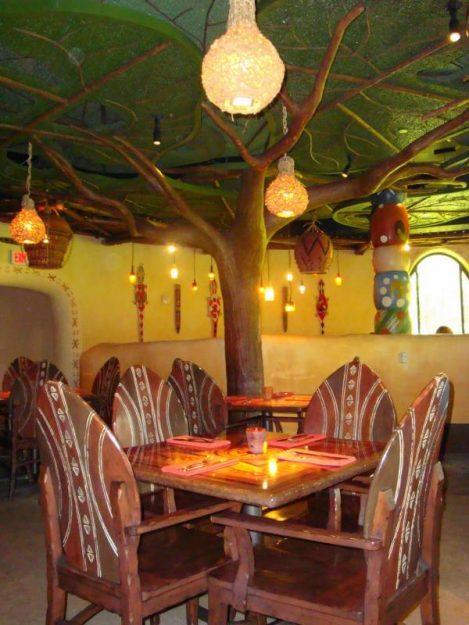 From secret menus to under-the-radar lounges, there are so many wonderful activities and locations to enjoy. Take a look at the hidden gems we found from every Disney World Resort!
All-Star Movies Resort: An Awesome Secret Menu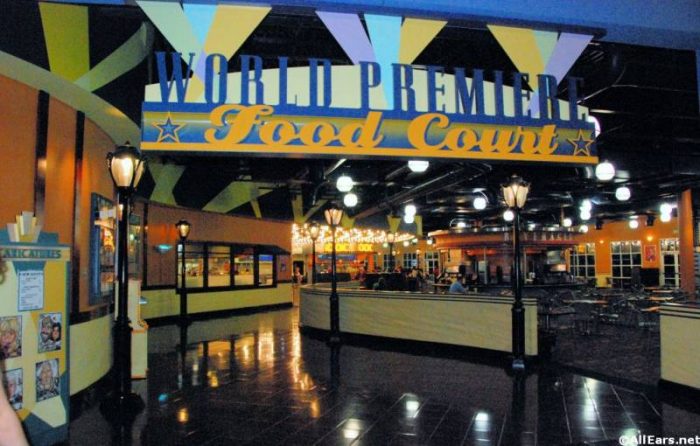 The All-Star Movies Resort has one of the tastiest hidden gems — a secret menu! The World Premiere Food Court has an epic secret menu, complete with viewfinders to read it! The items that have been featured on the menu are certainly unique, such as a Cinnamon Bun Burger. If you'd like to check out the secret menu for yourself, remember to ask a Cast Member for it when you're there!
All-Star Music Resort: Melodic Music Notes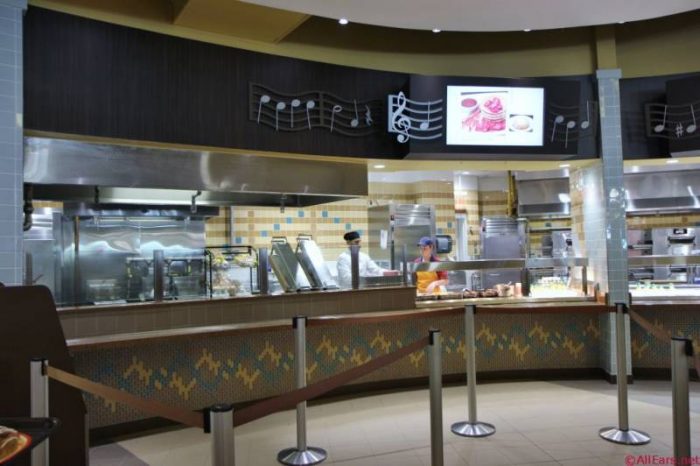 All-Star Music Resort is, of course, themed to Disney music, but did you know the music notes scattered around the resort are in a particular order for a reason? The sequence of notes in the resort's lobby makes the composition for "A Dream Is a Wish Your Heart Makes", while the notes above the beverage counter of Intermission Food Court make up "Be Our Guest." If you don't read music, you'd never realize it!
All-Star Sports Resort: Giant Tennis Icons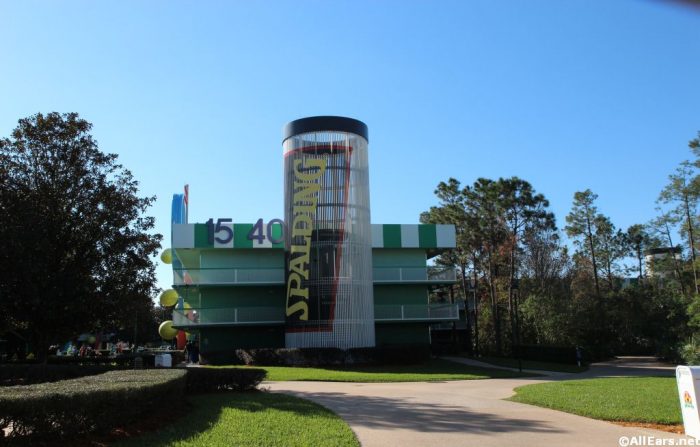 The All-Star resorts are known for their larger than life theming and All-Star Sports Resort is no exception. The giant icons scattered around the resort are hard to ignore, but the tennis ball cans at Center Court Hotel might take the cake! You would need nearly 9.5 MILLION tennis balls to fill just ONE of the giant tennis ball cans! The cans themselves are certainly not hidden, but the trivia most definitely is!
Animal Kingdom Lodge: Dine with an Animal Specialist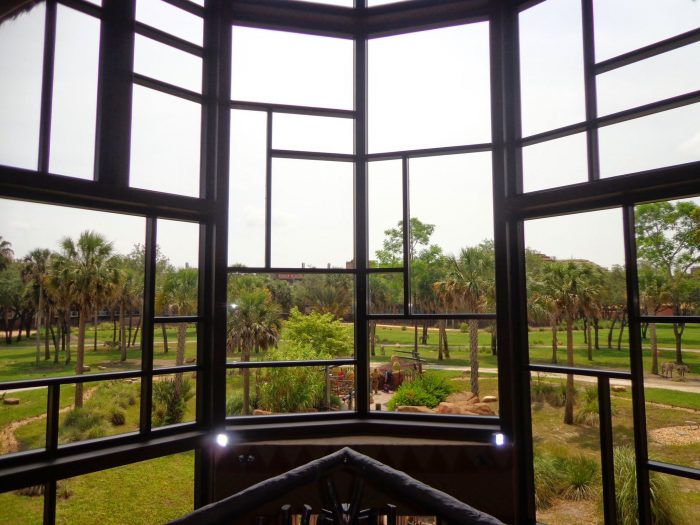 Animal Kingdom Lodge is a unique resort for many reasons. Between its grand lobby and savanna views, it's truly a great place to be. One of our favorite hidden gems at Animal Kingdom Lodge is the opportunity to dine with an animal specialist. Groups of 12 or fewer gather at Sanaa (in the Kidani Village side of the resort) for an intimate and educational four-course lunch. This experience is limited to guests 8 years or older, so this would be a fabulous opportunity for families with older kids!
Art of Animation Resort: Immersive Food Court Artwork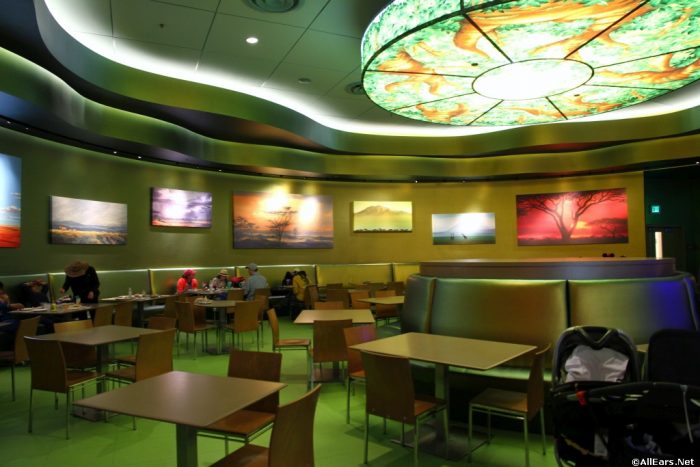 Art of Animation Resort is home to one of our favorite resort food courts — Landscape of Flavors. Next time you're there, take a look around the room. It features original art backgrounds from animated films delineating the four themed dining areas: The Little Mermaid, Finding Nemo, The Lion King, and Cars. You won't find any characters, but you will see some beautiful backgrounds!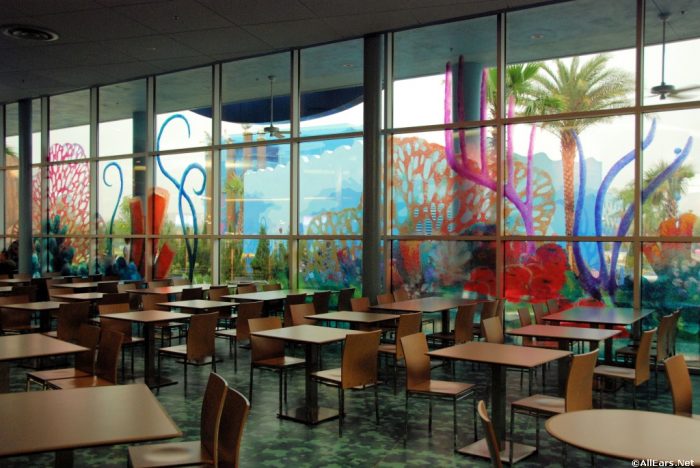 Beach Club Resort: Martha's Vineyard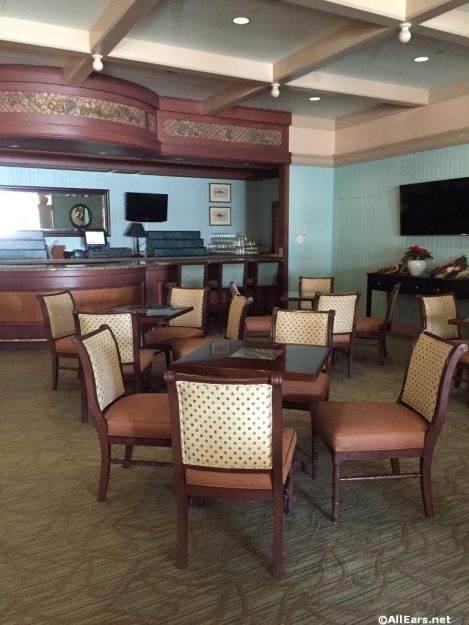 The Beach Club Resort is home to the very popular burgers-and-ice-cream joint Beaches and Cream, but it is also home to the less well-known Martha's Vineyard. Martha's Vineyard is a charming, rather hidden spot to relax and grab a drink. Martha's Vineyard offers a wide array of appetizers and beverages, so this would be a great place to stop before or after dinner.
BoardWalk Inn: Belle Vue Lounge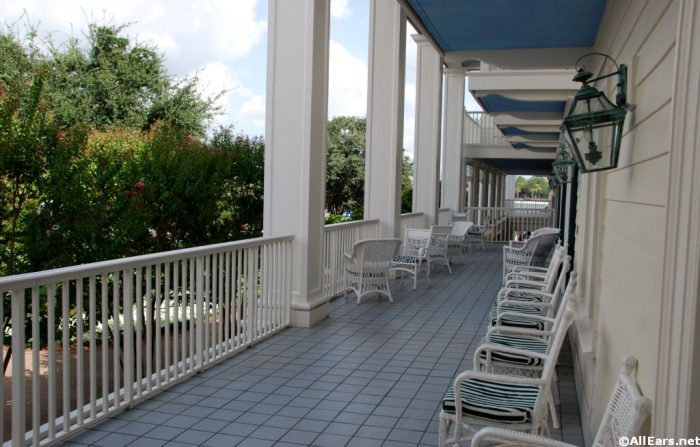 The BoardWalk Inn also has a cozy place to relax — the Belle Vue Lounge. It serves breakfast in the morning, but turns into a bar and lounge later in the day. Belle Vue Lounge has both indoor and outdoor seating, but we especially love sitting on the balcony overlooking the BoardWalk.
Caribbean Beach Resort: Banana Cabana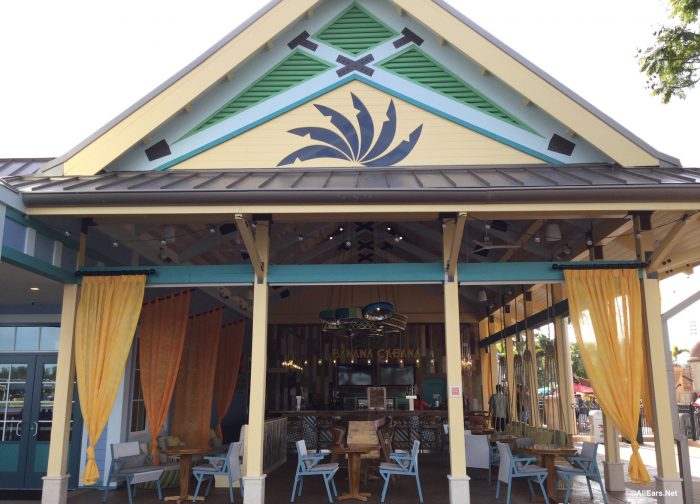 Caribbean Beach Resort completed a massive renovation last year and gave us the Banana Cabana Pool Bar! I know what you're thinking — what's so great about a pool bar? This one is SO much better than your average Disney pool bar. We thoroughly enjoy the Caribbean-inspired cuisine and open-air seating. And as an added bonus, we've been able to order from the full Sebastian's Bistro menu during dinner hours.
Contemporary Resort: Contempo Cafe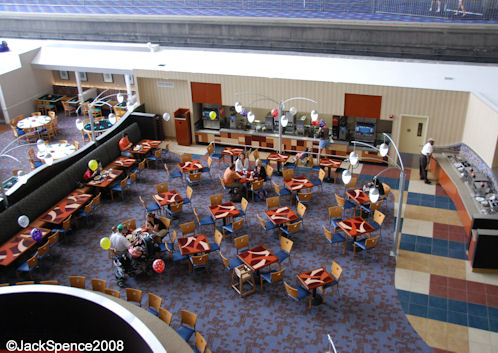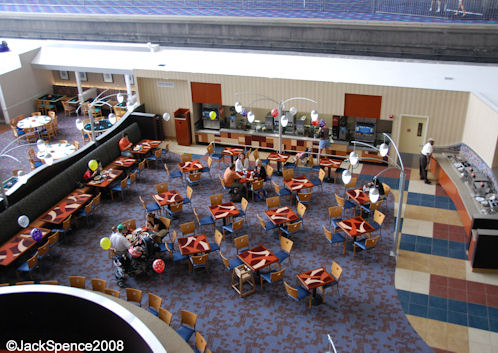 We love the Contemporary Resort, and its dining options are part of what makes it so great. Contempo Cafe is the resort's counter-service restaurant, and it truly is fabulous. The menu appeals to a wide range of palates and consistently delivers high-quality food. What makes it even better? The fact that it now accepts Mobile Order.
Coronado Springs Resort: La Vida Health Club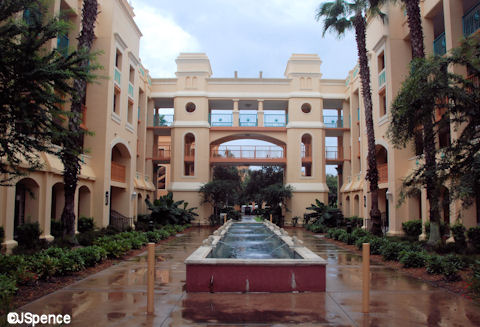 Coronado Springs Resort is designated as a "moderate" resort, but boasts many amenities other Disney moderate resorts don't have. One great bonus is the La Vida Health Club, complete with a fitness center and spa. If you'd like the option to pamper yourself at your resort, but you'd like to save a bit of money, Coronado Springs Resort is a great option.
Fort Wilderness Resort: Trail's End Restaurant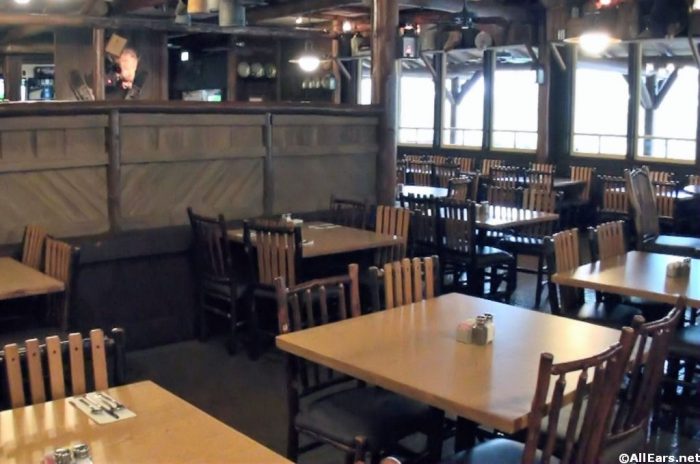 Many Disney World guests know and love Fort Wilderness' Hoop-Dee-Doo Musical Revue, but some overlook Trail's End Restaurant! Trail's End currently offers an All-You-Care-to-Enjoy breakfast and dinner, and at a reasonable price compared to other Disney World buffets. We especially enjoy the delicious fried chicken!
Grand Floridian Resort & Spa: Princess Promenade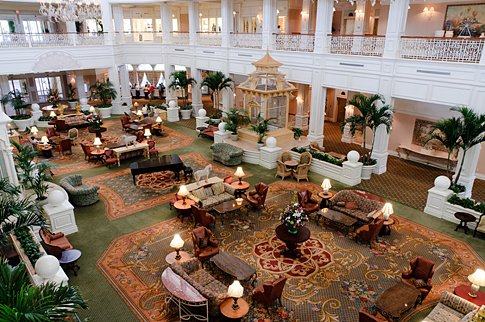 The Grand Floridian is a magical resort for many guests, but the Princess Promenade makes it especially magical for younger guests! The Princess Promenade typically takes place at 3:30 p.m. every day but Tuesday, and features a Disney princess and her prince. The couple descends down the grand staircase and invites all children ages 3-12 to participate in a waltz! So sweet.
Old Key West Resort: Olivia's Cafe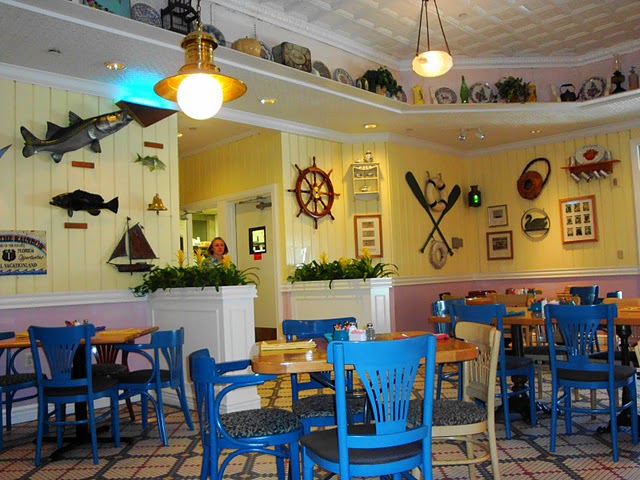 Old Key West Resort is a Disney Vacation Club property and is home to the wonderful Olivia's Cafe! Olivia's serves breakfast, lunch, and dinner and offers a relaxed, breezy atmosphere. Though this restaurant is a bit off the beaten path, it is well worth it for the delicious fare.
Polynesian Village Resort: Trader Sam's Grog Grotto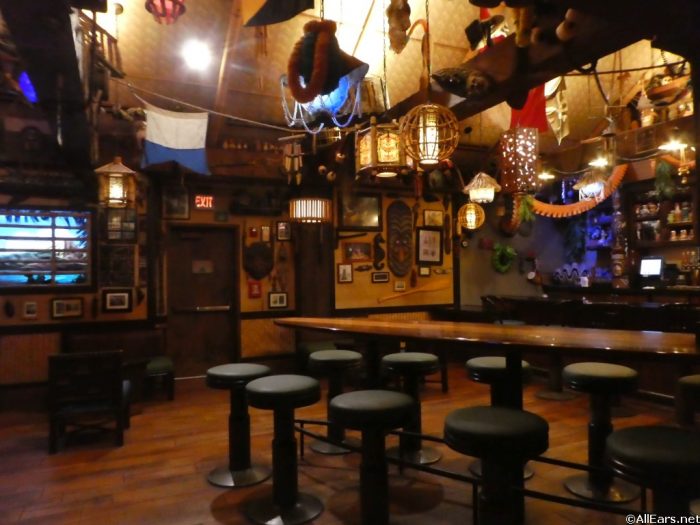 This one is becoming less of a hidden gem, but we couldn't do a hidden gems list without mentioning Trader Sam's Grog Grotto at the Polynesian Village Resort. This tiki bar is adored for its zany atmosphere and creative cocktails. Pay attention to your surroundings when you order a drink — you never know what may happen!
Pop Century Resort: Through the Years Trivia Signs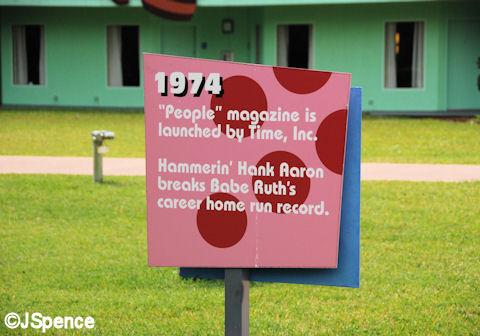 If you want to get in a bit of exercise during your stay at Pop Century, be sure to take a walk on the lake side of the resort! You'll see several trivia signs along the way, so you'll have some fun entertainment during your walk.
Port Orleans Resort – French Quarter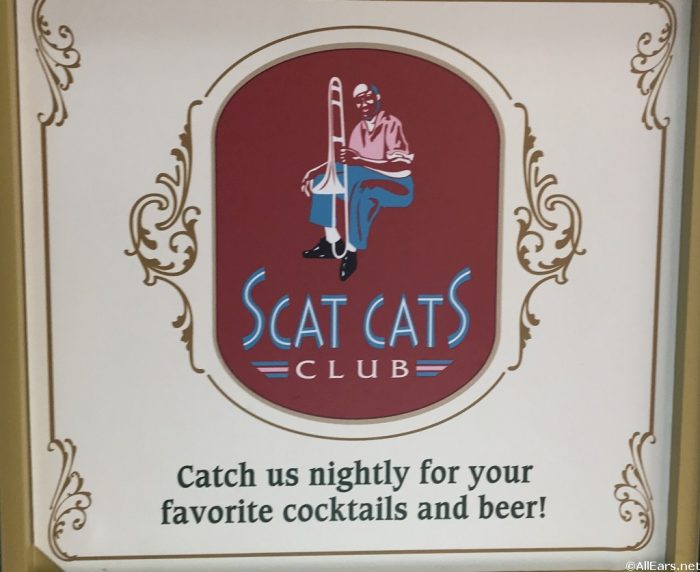 We love Port Orleans Resort – French Quarter for many reasons, but especially the New Orleans-inspired cuisine! You may know about the Mickey beignets from Sassagoula Floatworks & Food Factory, but have you tried the boozy Baton Rouge beignets from Scat Cat's Club? For $8, you can get three beignets with your choice of either Bailey's, Kahlua or Rumchata that you can infuse into the little treats.
Port Orleans Resort – Riverside: Horse-Drawn Carriage Rides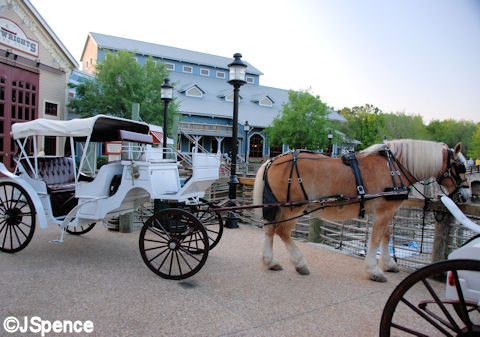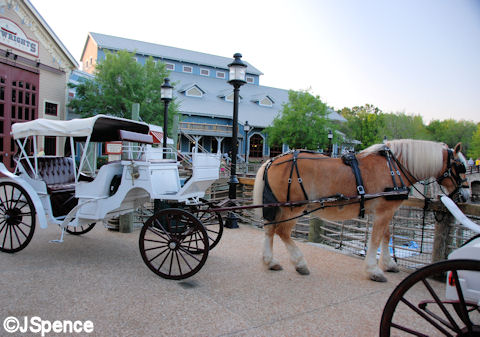 We absolutely love the carriage rides at Port Orleans Resort! They perfectly fit with the peaceful and serene atmosphere of the resort. Each 25-minute ride departs from Riverside Levee Marina and costs $55. Carriages fit up to four adults (or two adults and three small children), so it'd be a great activity for your family!
Saratoga Springs Resort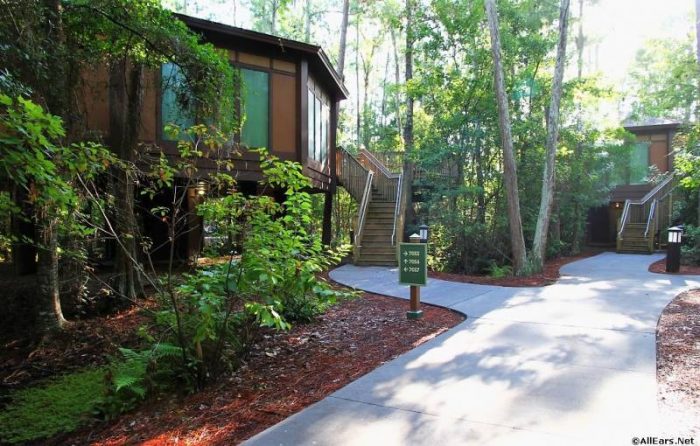 If you want a truly unique resort accommodation, don't forget about the Treehouse Villas at Saratoga Springs Resort! These Disney Vacation Club villas can sleep nine guests and include a full kitchen. Another great thing about this resort is that it's in walking distance of Disney Springs!
Wilderness Lodge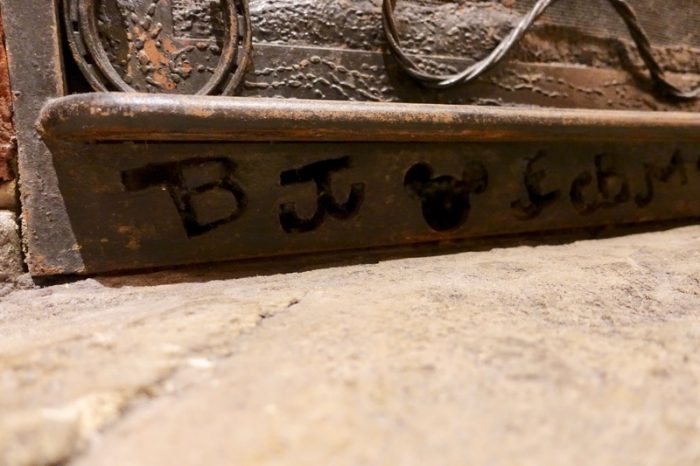 From Territory Lounge to Geyser Point, Wilderness Lodge is full of wonderful, underrated things to do and enjoy. But we especially love the Hidden Mickey Hunt! If you'd like to attempt the hunt, head over to the front desk and ask for a guide. You'll then receive seven clues to find 12 Hidden Mickeys in the resort. This would be a great activity for your arrival day or a day when the parks are too crowded.
Yacht Club Resort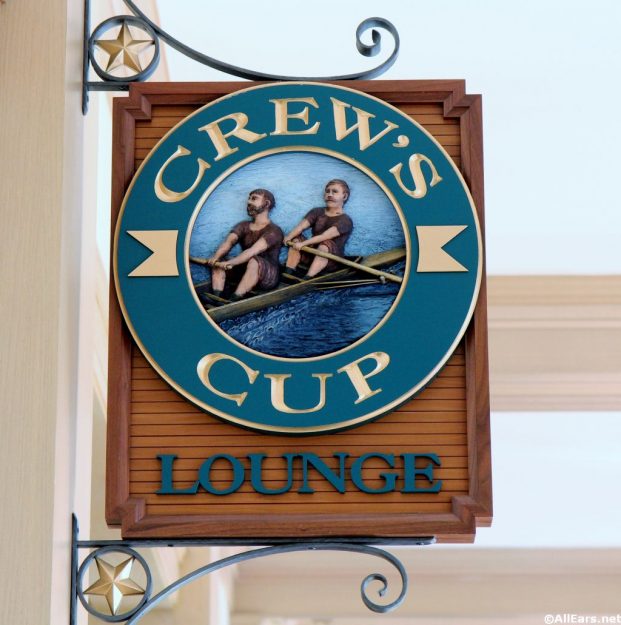 If you're staying at the Yacht Club Resort and looking for a relaxing place to unwind at the end of your Disney day, Crew's Cup Lounge is an excellent option. It offers a wide array of beverages in addition to some entrees and appetizers. If you don't want to deal with making an Advanced Dining Reservation, head over to Crew's Cup!
So there you have it – our favorite resort hidden gems! Did we leave anything out? If so, be sure to let us know in the comments!
Be sure to follow @allearsnet on Instagram and Twitter!
Check out our YouTube Channel for reviews, news, information and more!
Subscribe to the AllEars® newsletter so you don't miss any of the latest Disney news!