Last week we were at the opening night for the Magic Kingdom's Villains After Hours event.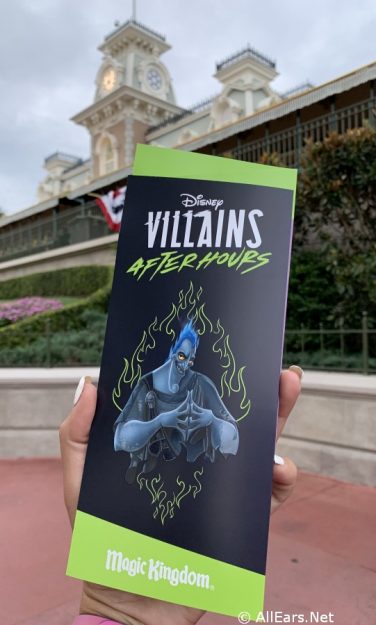 One activity we enjoyed was the Magic Shot location we found in Fantasyland near the Fanstasyland Wall.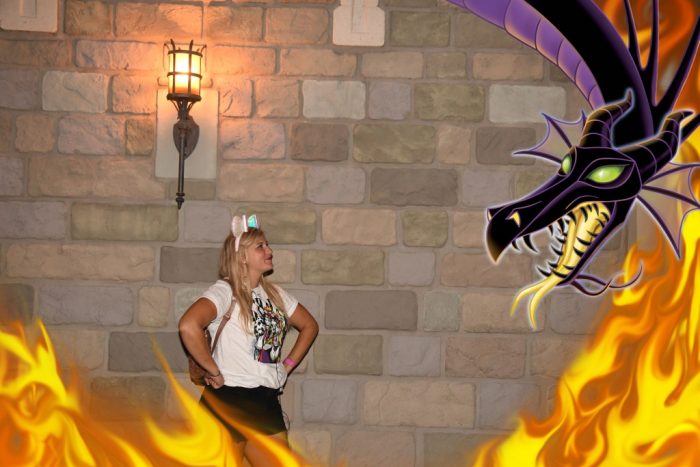 We were so busy trying the food, riding the rides, watching the show, and looking out for Maleficent we missed three other Magic Shots!
Magic Shots are photos where the PhotoPass photographer tells you to pose a certain way, like looking in a certain direction and putting your hands on your hips. You may have no idea what you are doing, but when you get the photos in your My Disney Experience app you find out! Here we were facing down Maleficent herself in a fiery staring contest!
Here's a list of Magic Shot locations during the Villains After Hours event:
Maleficent by the Fantasyland Wall (photographed above)
Oogie Boogie at the Tomorrowland Rocks
Scar at Sunshine Tree Terrace
Hades at the Outer Hubs of Cinderella Castle
Even though the Disney villains aren't holding meet-and-greets during these After Hours events, you can at least get your photo taken with a few of them through the magic of PhotoPass!
No matter where you are, or which park you're in, whether it's during a "normal" day or an event, be sure to ask your PhotoPass photographer if they have a Magic Shot available. You may be surprised and find one that none of us knew existed yet!
The remaining Villains After Hours evenings will be held on the following dates:
Thursday, June 13, 2019
Thursday, June 20, 2019
Thursday, June 27, 2019
Monday, July 1, 2019
Thursday, July 11, 2019
Thursday, July 18, 2019
Thursday, July 25, 2019
Thursday, August 1, 2019
Thursday, August 8, 2019
Do you enjoy Magic Shots? Are you attending a Villains After Hours evening? Let us know in the comments below!
Are You on Instagram? So Is AllEars.net! Here's even more for Instagrammers:
Be sure to follow @allearsnet on Instagram and Twitter!
Check out our YouTube Channel for reviews, news, information and more!
Click below to subscribe to the AllEars® newsletter so you don't miss any of the latest Disney news!