There is a growing list of restaurants on Disney World's property that are NOT owned and operated by Disney. The highest concentration of these are in Disney Springs, as this entertainment area has undergone a transformation into a foodie paradise.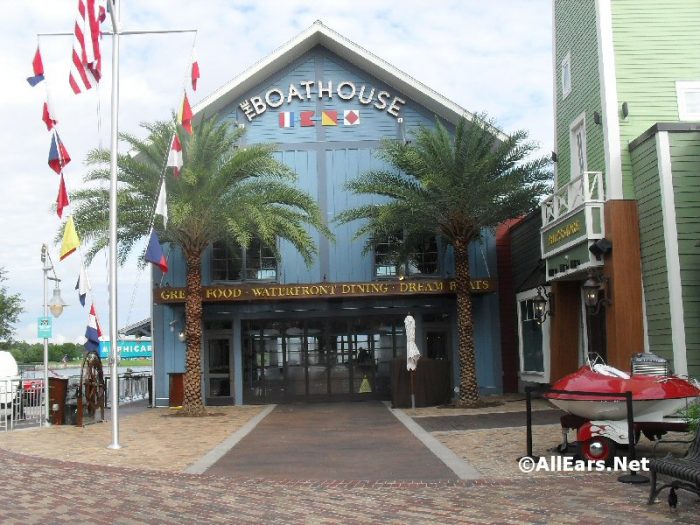 We sorted through all of the non-Disney owned restaurants and after lots of discussion (and some disagreements) developed a list of our favorite non-Disney restaurants in Disney Springs.
If you are drawn to the water, The BOATHOUSE will call your name. You can enjoy a drink at the over-the-water Dockside Bar, or step inside to enjoy treats from the menu that changes daily. Peruse the daily specials, or enjoy the well-stocked raw bar as you dine on your just-delivered drinks or starters. Landlubbers, don't fear, you can enjoy steaks, chops, burgers, and other non-swimming options from the menu here. You can even be seated at a boat — you'll need to request this and may need to wait longer for a boat table.
Learn more about the restaurant and read The BOATHOUSE menu here.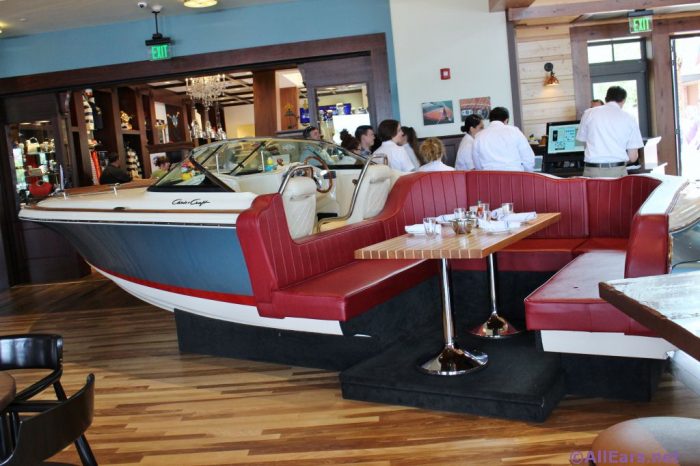 Plus — how many restaurants have their own fleet of amphibious autos called Amphicars? You can watch these cars "drive" by in the water or jump in yourself for a one-of-a kind sail!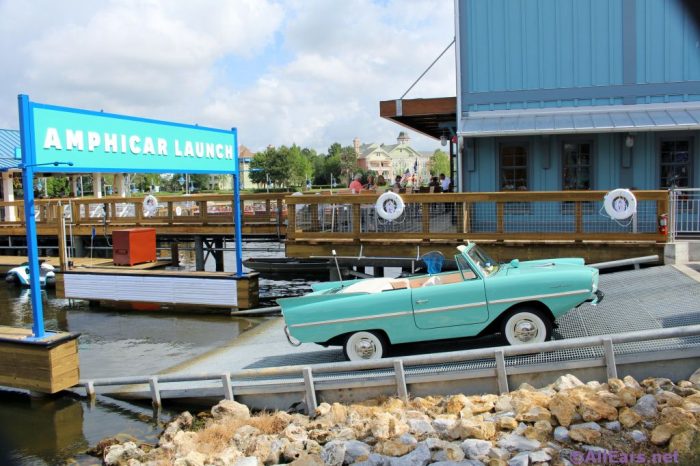 The 1920s are roaring again at The Edison. This industrial-Gothic themed location is open for lunch and dinner with a classic American menu and craft cocktails. This is a fun place to explore and dine — the steam-punk influenced decor sets the atmosphere, and items such as DB Clothesline Candied Bacon are on the menu.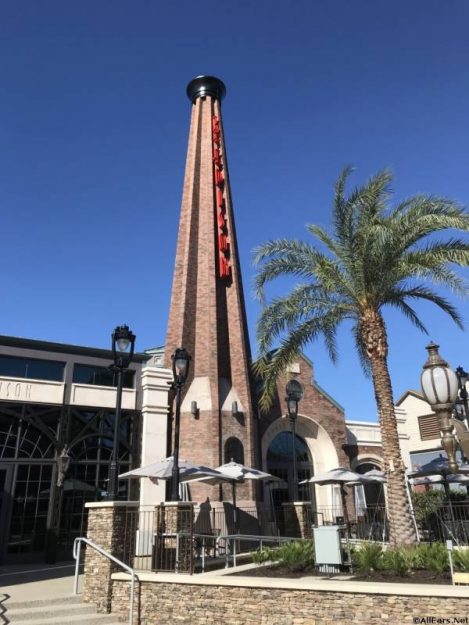 In addition to regular entertainment nightly including music, dancing, and live musicians, The Edison hosts several special events and parties throughout the year. We have seen a Halloween Bash honoring the Nightmare before Christmas and a New Year's Eve event to name just a few.
Learn more about the restaurant and read The Edison menu here.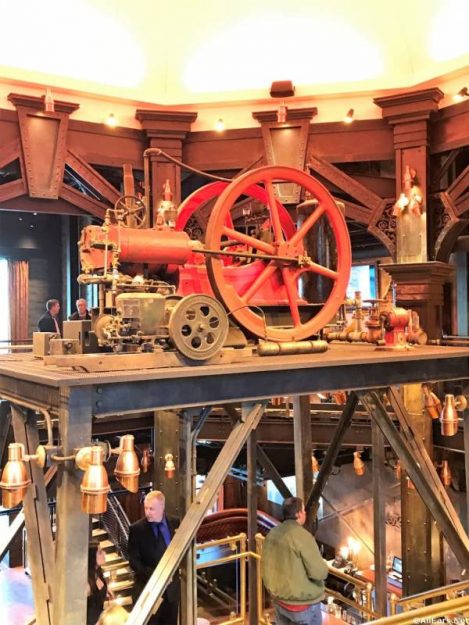 Chef Rick Bayless recently opened his table-service Mexican restaurant in Disney Springs.  Take advantage of this opportunity to enjoy a menu designed by a six-time James Beard Foundation winner. Items include handcrafted tortas, tacos, salads, fresh-made guacamole and classic Mexican braised meat entrees.
Learn more about the restaurant and read Frontera Cocina's menu here.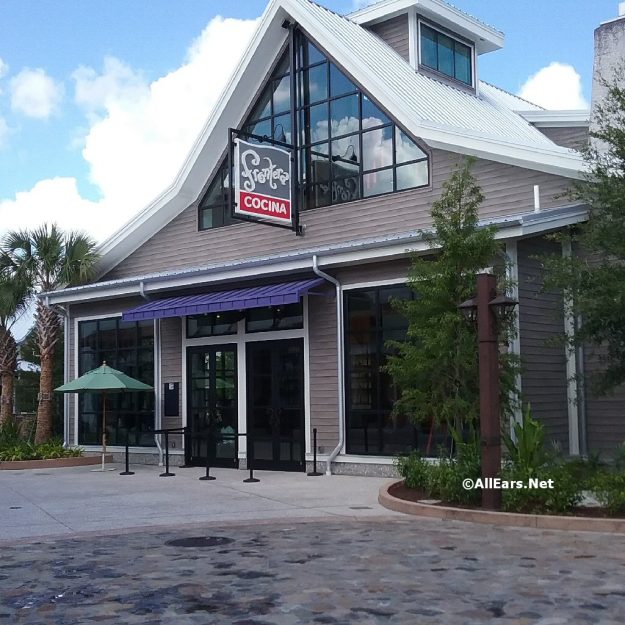 Each items is prepared from time-honored recipes with natural, locally sourced ingredients. Plus, you'll find an extensive selection of margaritas, cocktails and craft beers and wine here.
Disney Springs' newest table service and quick service locations, Jaleo and Pepe are brought to us by award-winning chef Jose Andres. Jaleo brings the flavors of Spain to Disney with an extensive menu of tapas, paella cooked over a wood fire, hand-carved Jamon Iberico de Bellota and wood-grilled Iberico pork. Plus, the building is quite unique — it's modeled after an upside down artichoke!
Learn more about the restaurant and read Jaleo's menu here.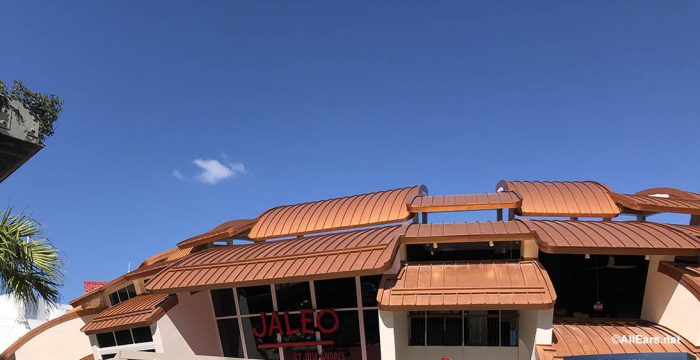 Pepe is the first bricks-and-mortar location of Chef Andres' popular Washington, D.C. food truck with the same name. You'll find hot and cold Spanish-style sandwiches, including bocatas and bikinis here as well as salads, soups, and sides.
Learn more about Pepe and read Pepe's menu here.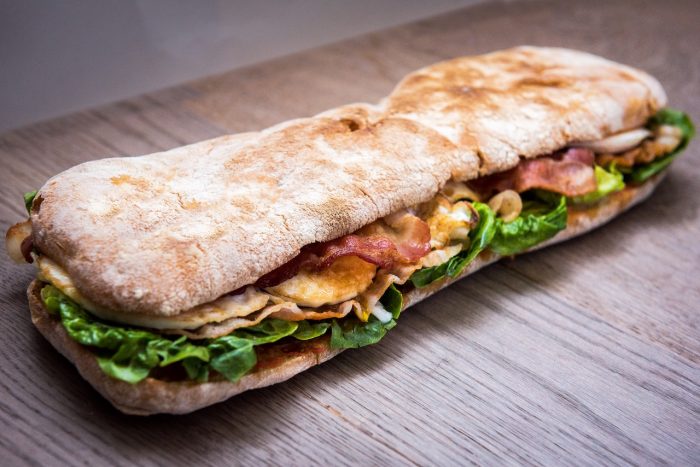 Celebrity and Iron Chef Masaharu Morimoto brings flavors from across Asia to Disney Springs. There is something for everyone here, even if you aren't an enthusiast of Asian food. You'll find Peking Duck, spare ribs, and Wagyu beef along with sushi and ramen on the menu.
Learn more about the restaurant and read Morimoto Asia's menu here.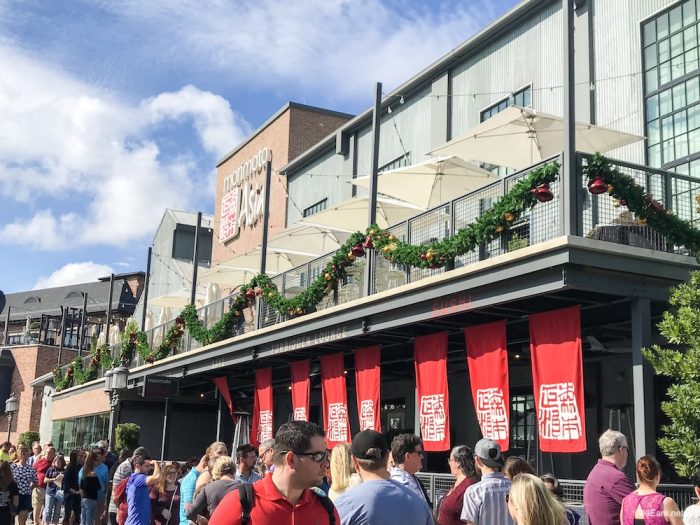 The two-story location includes waterside seating and terraces plus exhibition kitchens showcasing traditions like Peking duck carving, and dim sum. Be sure to check to see if Morimoto Asia is hosting a special event, such as the 12 Beers of Christmas, and Rose All Day, when you are in Disney.
Wine Bar George is the place to go to learn more about or celebrate all things wine. With more than 100 wines available by the bottle, glass, or even ounce, you are sure to find your favorite, or discover a new favorite, on the menu here.
Learn more about and read Wine Bar George's menu here.
You will also find a menu offering shareable plates including cheese and charcuterie, as well as a lunch and dinner menu, and a new weekend brunch. Be sure to check out unique seminars, meals and specials (like Thanksgiving, BOGO Bubbly, and Valentine's Day) and more at this one-of-a-kind wine bar in the middle of Disney Springs.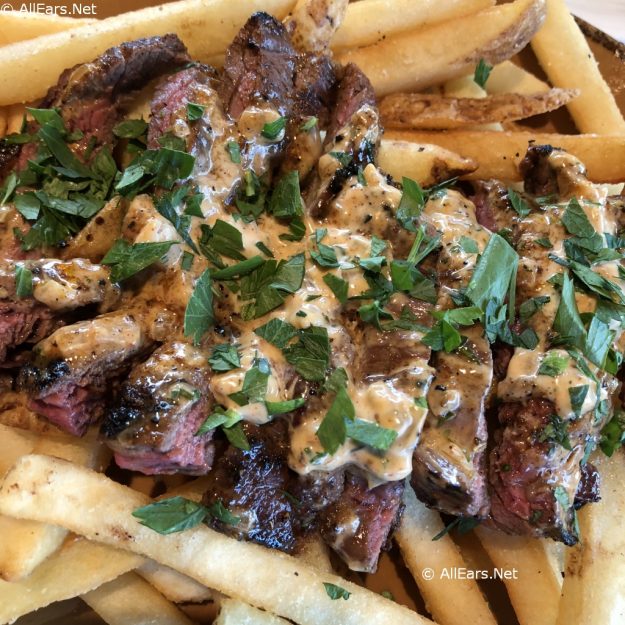 Which non-Disney owned restaurants are your favorites? Let us know in the comments below!
Subscribe to the AllEars® newsletter so you don't miss any exciting Disney news!