At the 12 Beers of Christmas, Morimoto Asia gave to us… 12 stations of Pan-Asian small bites paired with 12 local craft brews!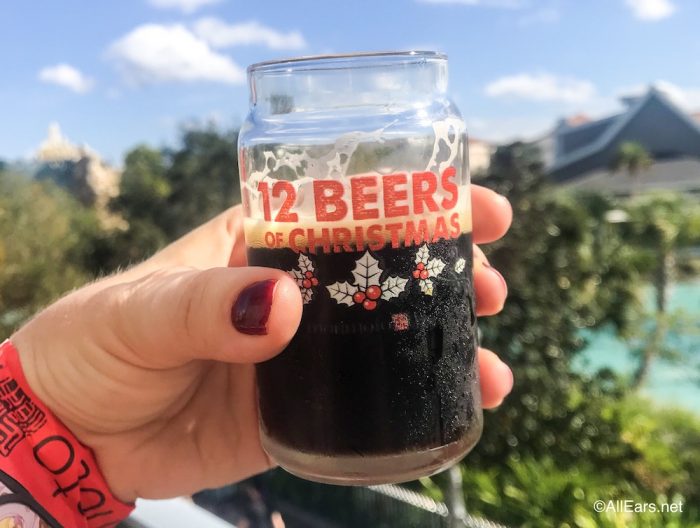 That's right: AllEars.net attended the 12 Beers of Christmas at Morimoto Asia on December 2, and we have all the details for you!
The 12 Beers of Christmas is only held once a year, but we thought you might enjoy reading about everything we ate and drank, as some items are still available at Morimoto Asia now. Also, you can determine if this is an event you'd like to attend next year!
12 Beers of Christmas
If you're familiar with dining at Disney Springs, you've probably heard of Morimoto Asia. A collaboration between Iron Chef Masaharu Morimoto and Patina Restaurant Group, Morimoto Asia is known for serving Pan-Asian cuisine in a modern, beautiful space.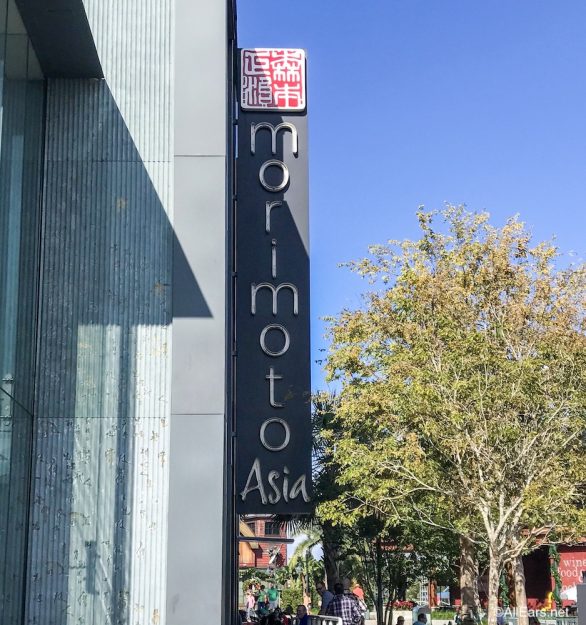 At Morimoto Asia's 12 Beers of Christmas, we had the chance to enjoy 12 stations, each featuring specialty small bites paired with local craft beer.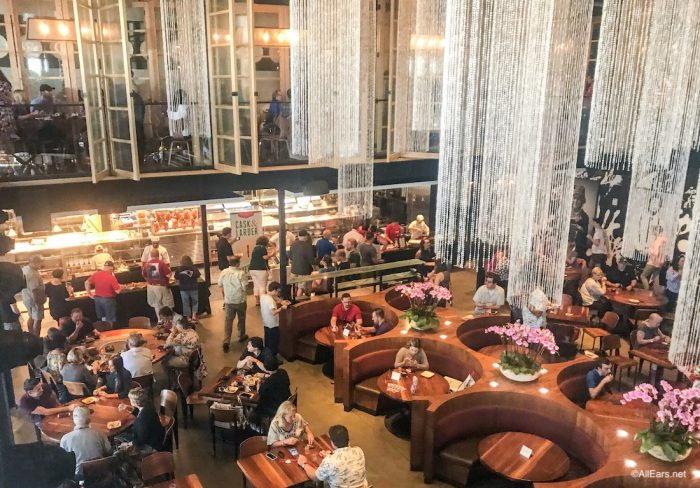 Getting Started
Since alcohol is served, this event is for adults 21 and up only. Upon arrival, the staff checked our IDs and provided us with wristbands. Then, we received our miniature beer glasses. These little glasses were used for each beer tasting throughout the afternoon.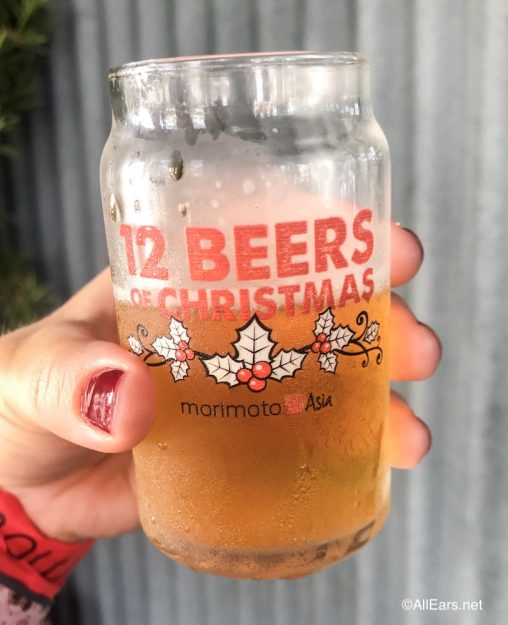 12 Beers of Christmas has grown in the past year, too! The event ran from 11:30 a.m. to 3:30 p.m., but the outside of the restaurant started to form around 11 and was fairly long by 11:15.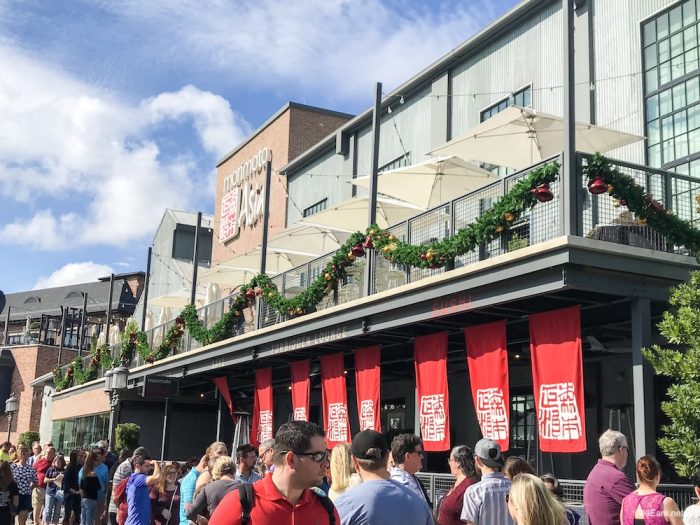 Chef Morimoto
Fans of Masaharu Morimoto will be excited to learn that the 12 Beers of Christmas is hosted by the Iron Chef himself. This year, he was on hand to sign t-shirts and copies of his latest cookbook: Mastering the Art of Japanese Home Cooking. Proceeds were donated to Give Kids the World.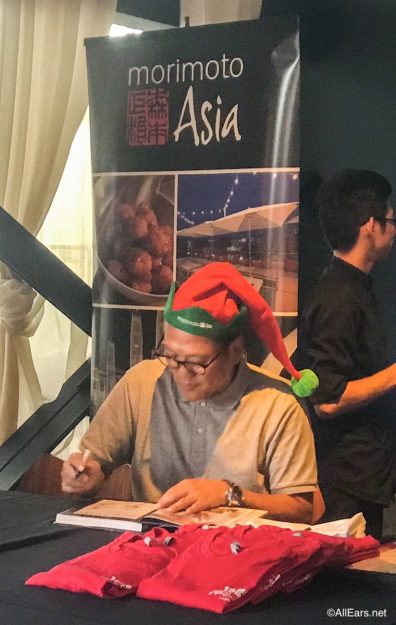 The Stations
1: Sushi
Dish: Assorted Nigiri and Maki. This was a very popular station!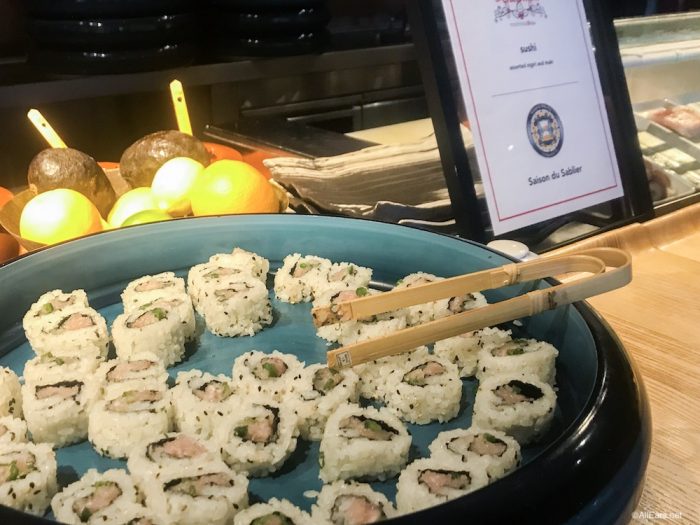 Beer: Saison du Sablier from Hourglass Brewing in Longwood, Florida. Saison du Sablier is a farmhouse-style saison.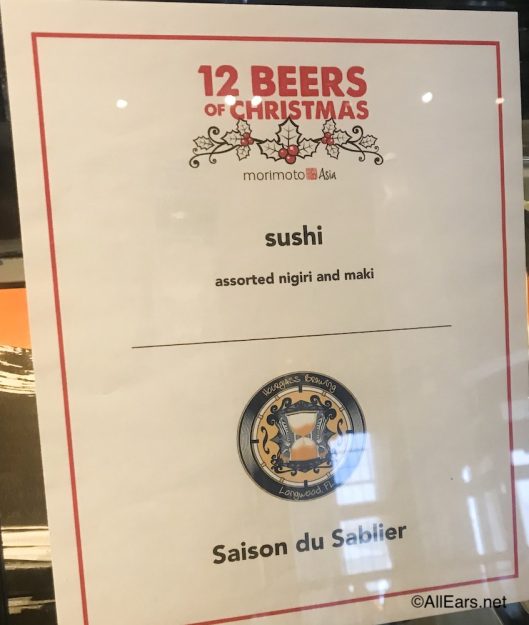 2: Raw Bar
Dish: Oyster, Shrimp Cocktail, and Ceviche. Another popular pick! Toward the end of the event, only a few shrimp cocktail remained.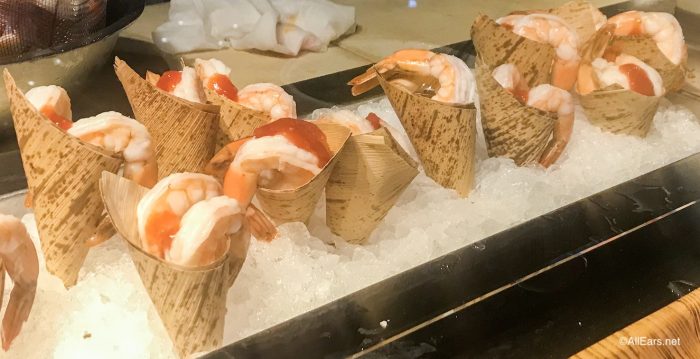 Beer: Dama en Gris from Orlando, Florida's Redlight Redlight. Dama en Gris is a grisette-style beer that's floral and woody.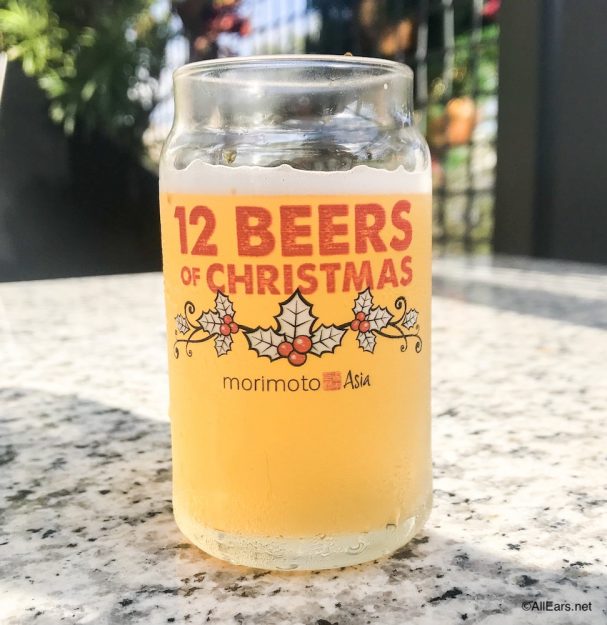 3: Okonomiyaki
Food: Seafood Savory Pancake. Okonomiyaki is traditionally made with cabbage, egg, flour, and anything else you feel like adding! This version featured seafood.
Beer: Baird Beer Jubilation Ale from Numazu, Japan. Jubilation Ale has hints of fruit and cinnamon — perfect for the holiday season.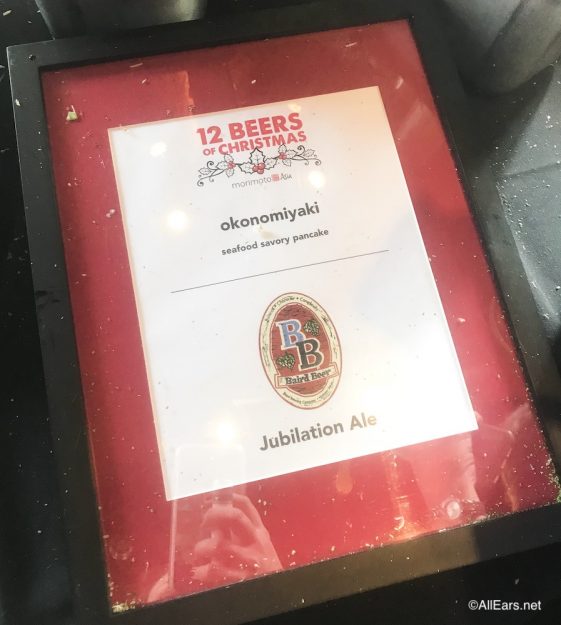 4: Gyoza
Food: Teppan Gyoza and Steamed Dimsum. This station offered a variety of dumplings. Fillings included pork, chicken, and shrimp.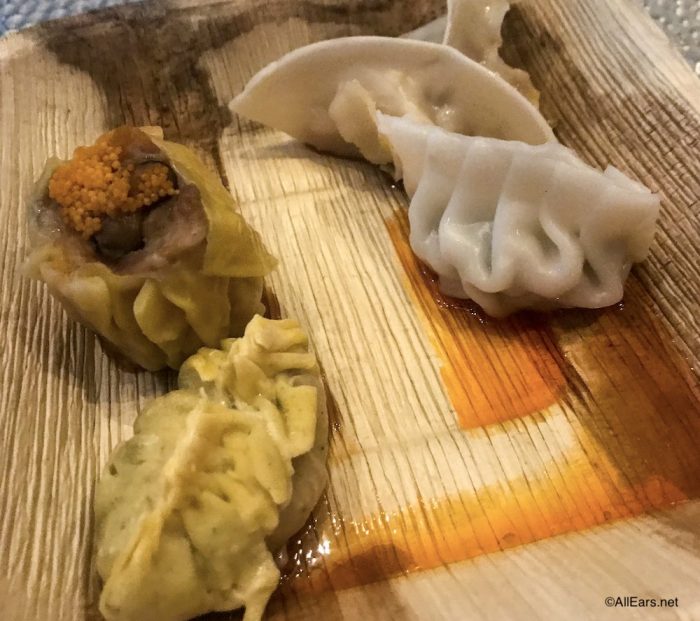 Beer: Bowigens Brew Company Punch Face Champion from Casselberry, Florida. Punch Face Champion is a pale wheat American-style beer.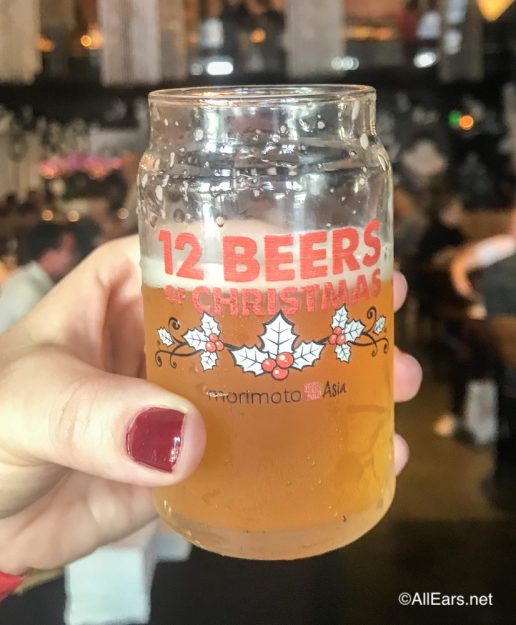 5: Yakisoba
Dish: Yakisoba with Pork Belly, Cabbage, and Okonomi Sauce. No further explanation needed here. This was delicious!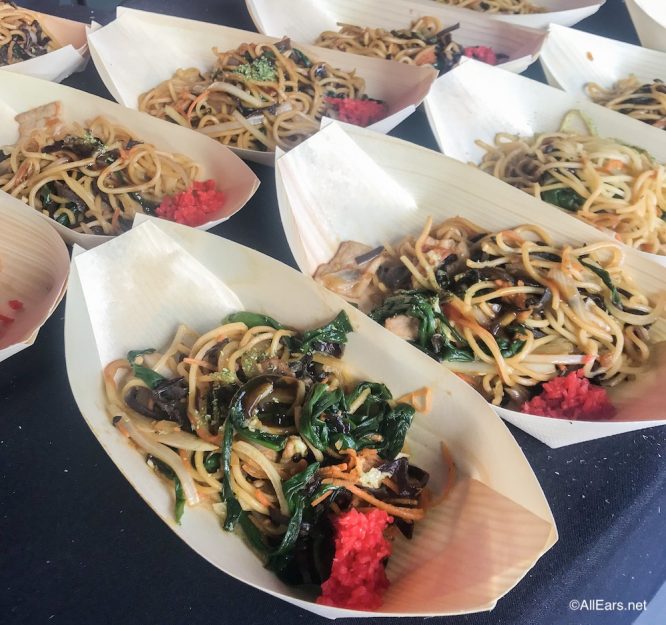 Beer: Green Tea IPA from Orange County Brewers in Orlando, Florida. Definitely one of the more unique beers we tasted! The green tea flavor and IPA bitterness were prominent.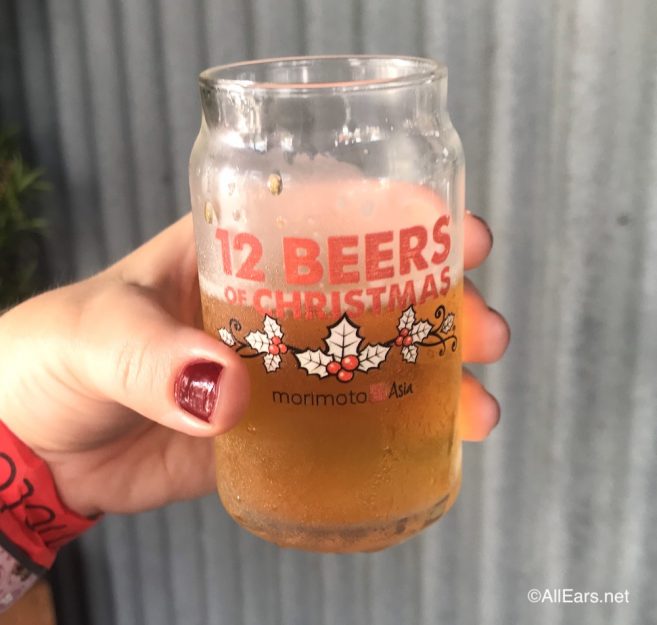 6: Tacos
Dish: BBQ Pork and Kalibi Tacos. Kalibi are Korean short ribs, so the tacos were essentially available as beef or pork. The meat was a little smoky and a little spicy, and the tacos themselves were perfectly crisp.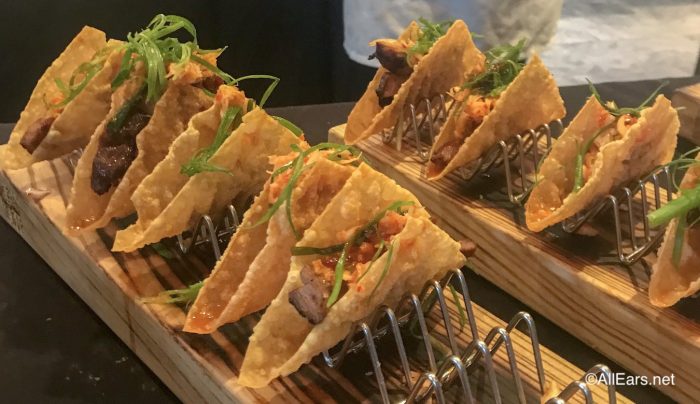 Beer: Coppertail Brewing Co. Seasonal Relief from Tampa, Florida. Seasonal Relief is a Baltic Porter-style beer.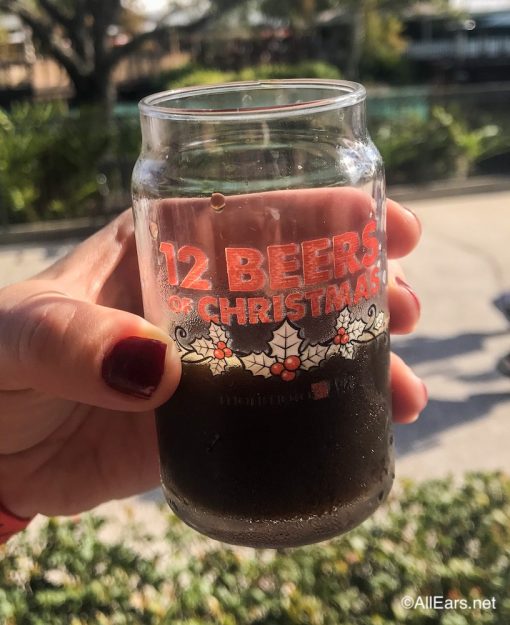 7: Peking Duck
Dish: Peking Duck Morimoto style, Pancake, Hoisin, Apricot Chili. Peking Duck is one of Morimoto Asia's signature dishes. Crisp skin and juicy meat? Yes, please.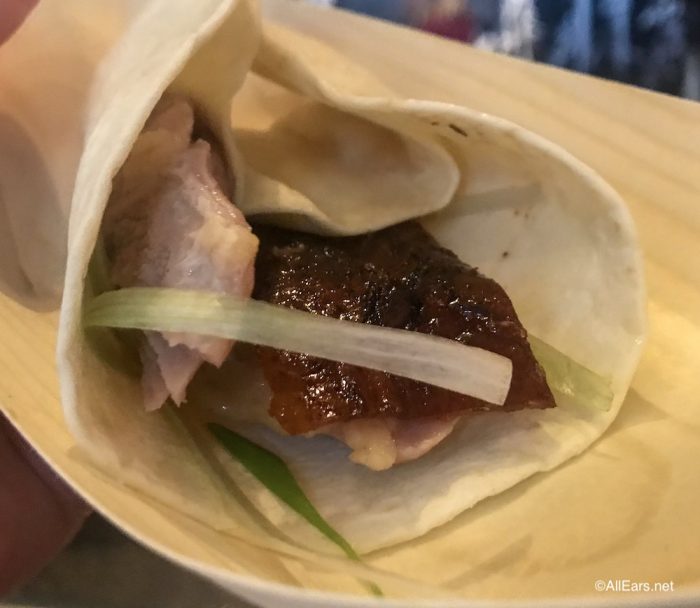 Beer: Coffee Gold from Cask & Larder in Winter Park, Florida. This was another unique pick! Perfect for the person who loves both coffee and beer.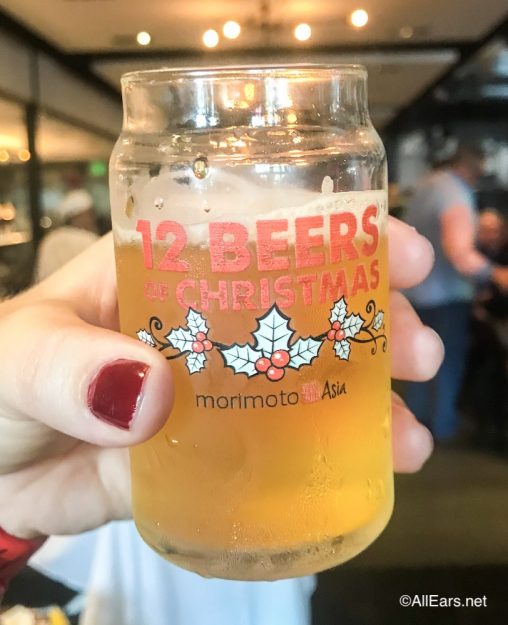 8: Morimoto Spare Ribs
Dish: Morimoto Spare Ribs with Sweet Hoisin Chili Sauce. The Spare Ribs are another one of Morimoto Asia's signature dishes. Watch out for those hot chili threads!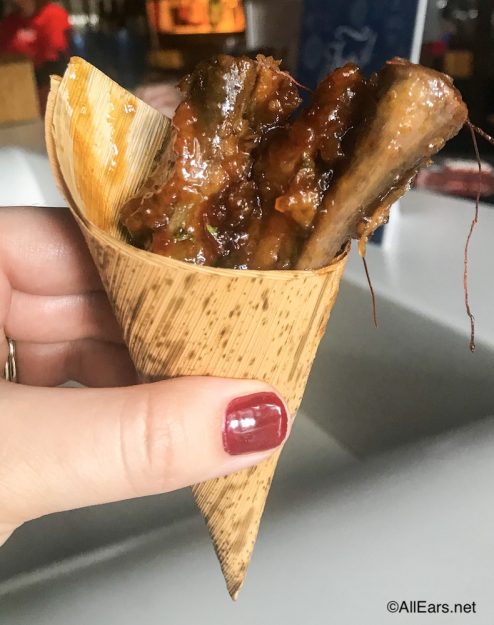 Beer: Morimoto Imperial Pilsner from Rogue Ales in Newberg, OR. The Rogue representative described Morimoto Imperial Pilsner as a beer that pairs well with everything. We'd have to agree.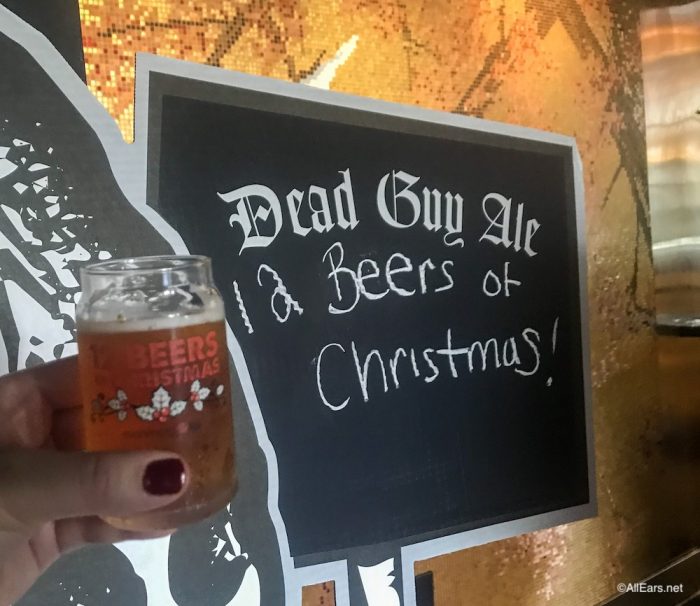 9: Ramen
Dish: Duck Ramen. So flavorful and perfect for a winter afternoon.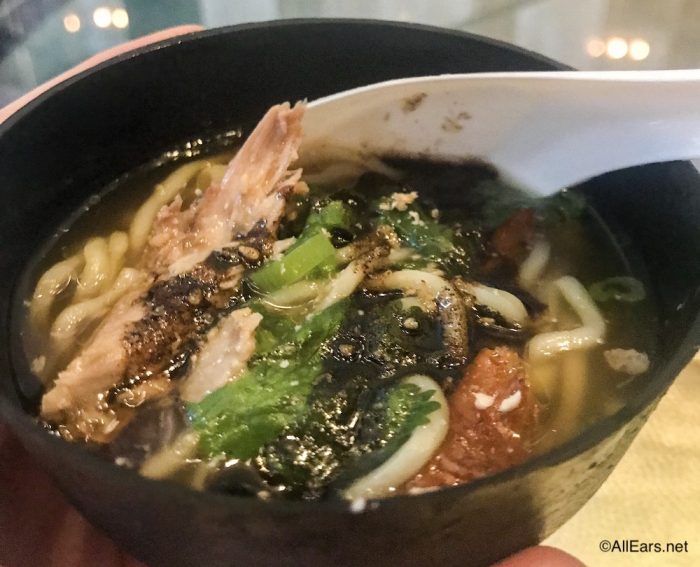 Beer: Red Cypress Brewery Spook Hill Pale Ale from Winter Springs, Florida. Very hoppy! Looking for citrusy IPA? You need Spook Hill Pale Ale.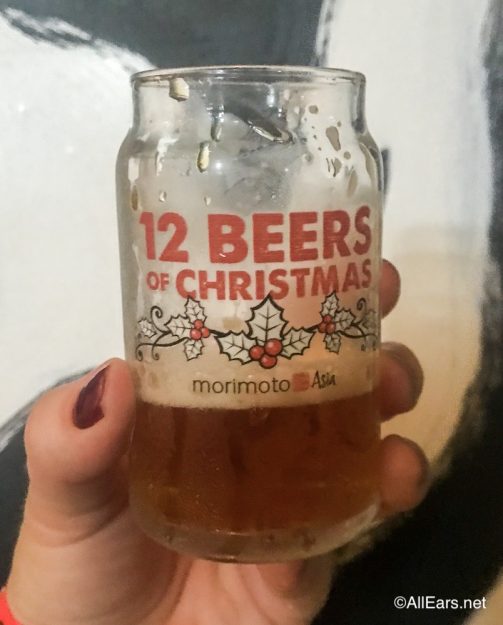 10: Yakitori
Dish: Momo, Tsukune, Teba, and Shishito. This station offered grilled skewers of chicken, chicken wings, chicken meatballs, and peppers.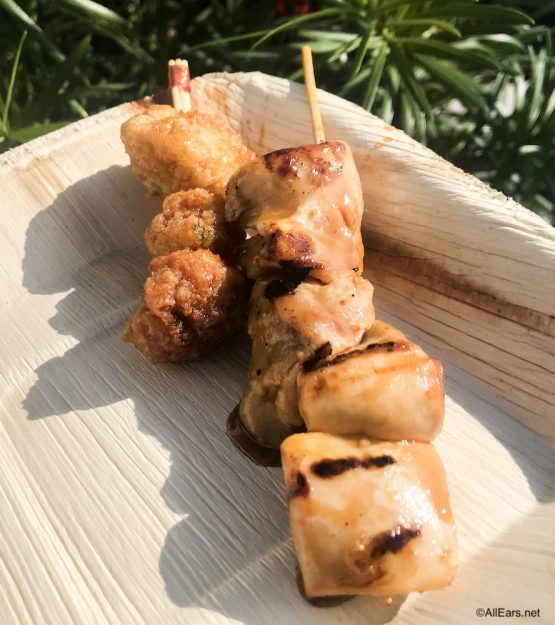 Beer: Crooked Can Brewing Company Black Frost Schwarzbier from Winter Garden, Florida. We enjoyed this one. Dark and smooth!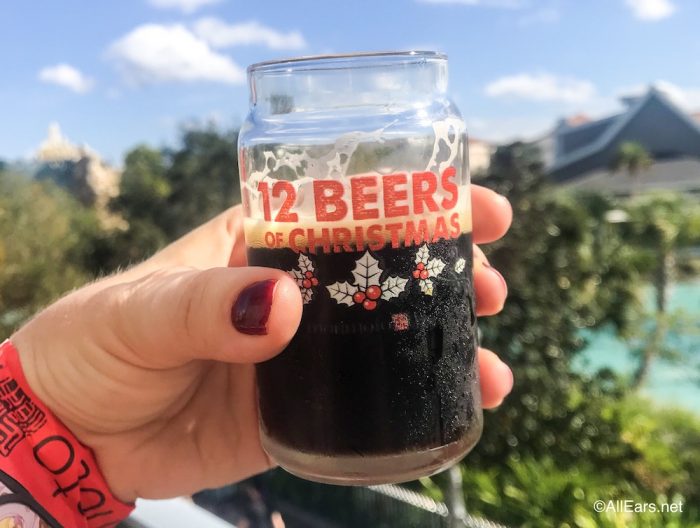 11: Takoyaki
Dish: Traditional style Japanese Octopus Center. In the mood for dishes we don't see every day in Central Florida? Come to 12 Beers of Christmas.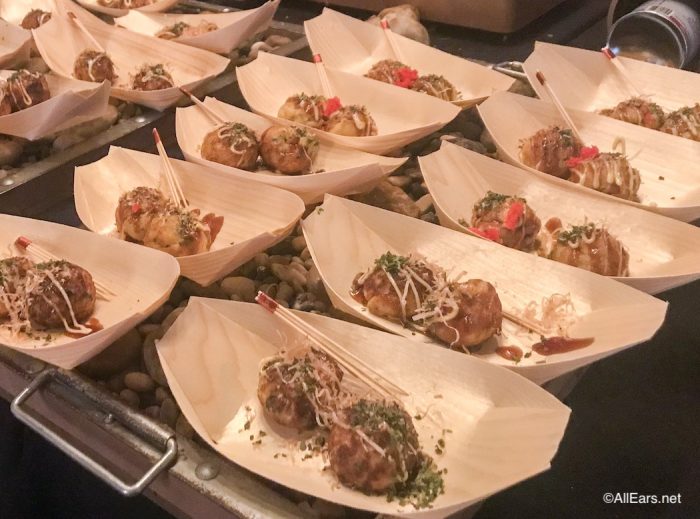 Beer: WinterWeizen from 3 Daughters Brewing in St. Pete, Florida. This Weizenbock was popular with the crowd.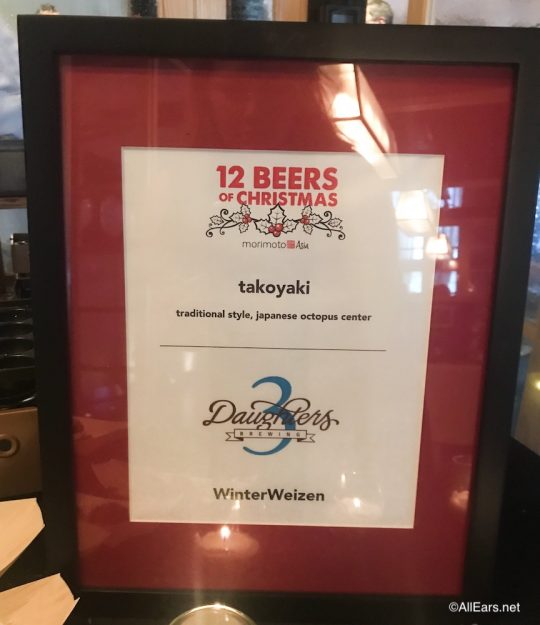 12: Dessert
Dessert: Mini Yuzu Dessert, Mini Churros, Mini Chocolate Cream. The station dreams are made of.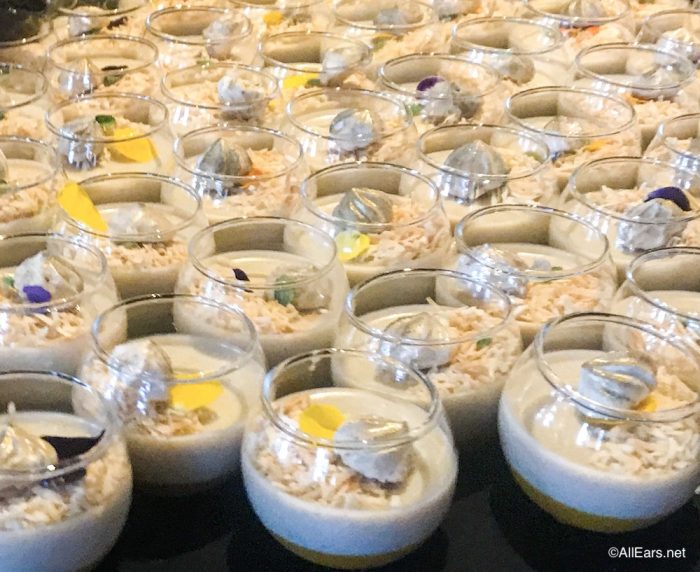 The miniature desserts were super cute and so tasty.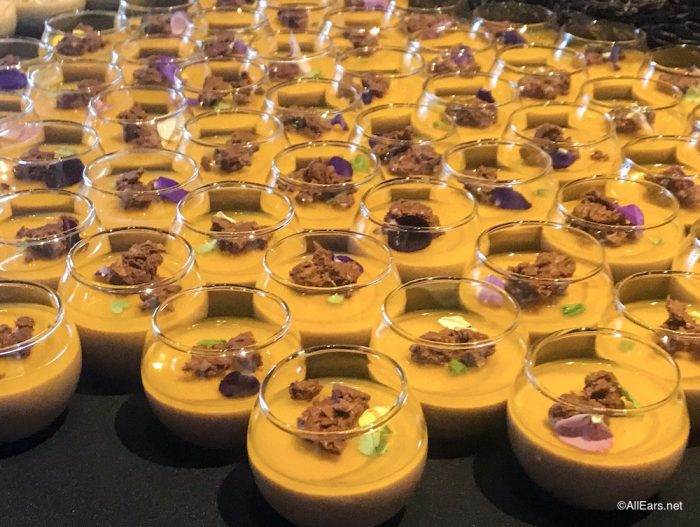 And these mini churros? We're just sad we couldn't eat all of them.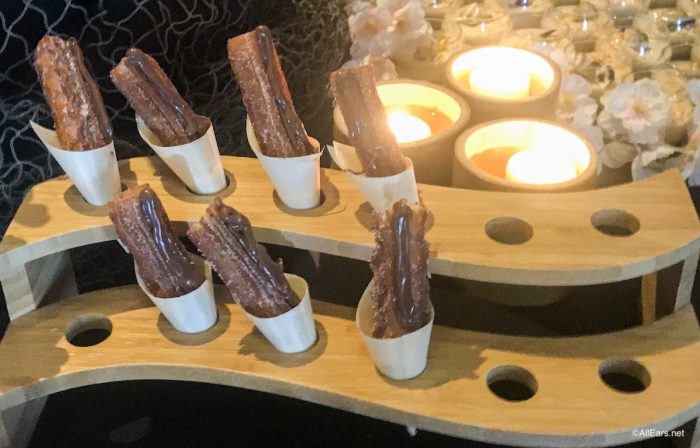 Beer: Motorworks Brewing Espresso Porter from Bradenton, Florida. The Espresso Porter had a hint of chocolate, and it went really nicely with the dessert selections.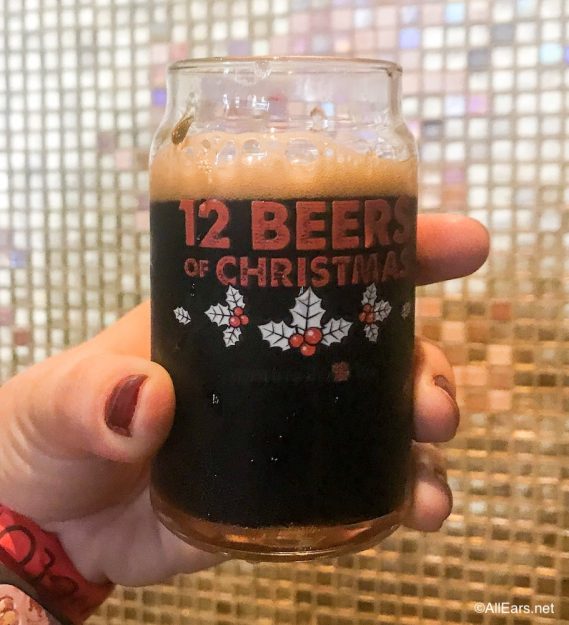 Our Thoughts
12 Beers of Christmas is a great event for beer lovers, especially those who are into unique, local micro brews. If you're into Pan-Asian cuisine, that's an added benefit! This would be a great event to attend with a small group of friends, too.
For us, the only cons were that the restaurant was a bit crowded, lines for some stations were long, some stations ran out of certain foods and drinks, and seating and access to tabletops was limited. Lines did get shorter after around 2 p.m.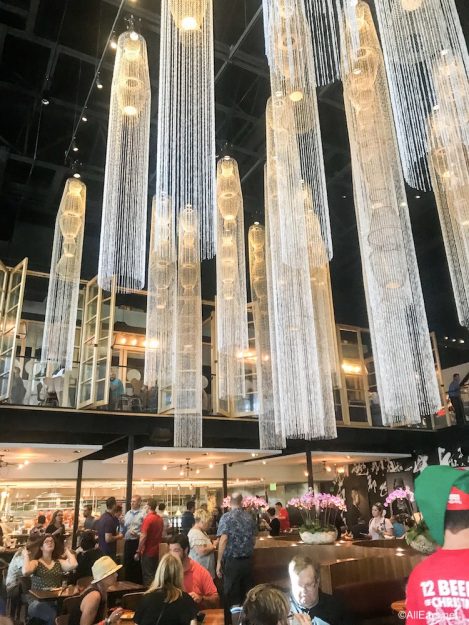 Planning to attend next year? Mark your 2019 planning calendar and watch for the announcement of the event here on AllEars.Net. And if you do attend, we suggest arriving early, grabbing a table with your group, and taking turns visiting each station. That way, you'll always have somewhere set your food, utensils, and beer glass.
Missed the event but still want to try these local brews? You can find some of them on the menu at Morimoto Asia through December!
Disclaimer: AllEars.Net was an invited media guest of Morimoto Asia at the 12 Beers of Christmas. This did not influence our report; our opinions are our own.
Did you attend 12 Beers of Christmas? Let us know your favorite station in the comments!