Disney Springs is getting ready to welcome its newest restaurant, Jaleo, this winter. As Chef José Andrés and his team get closer to opening the location, they have shared some new renderings and concept art for the restaurant.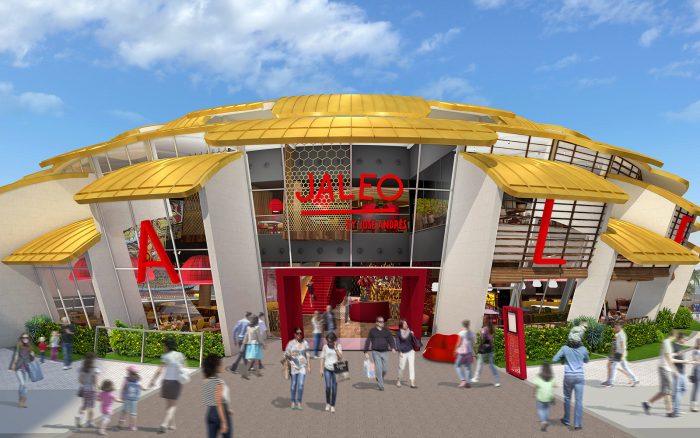 José Andrés' and his ThinkFood Group teamed with renowned Spanish design firm Capella Garcia Arquitectura to design the 22,000 space, which will be Andrés' largest location to date.
The exterior of the building features colors that are popular in Spain. The actual shape of the building is inspired by an artichoke. The artichoke structure opens up, inviting guests in to the new location. The "petals" are actually pergolas extending toward the outdoors. The two-story building will not have any solid walls and is 100% open to the outside.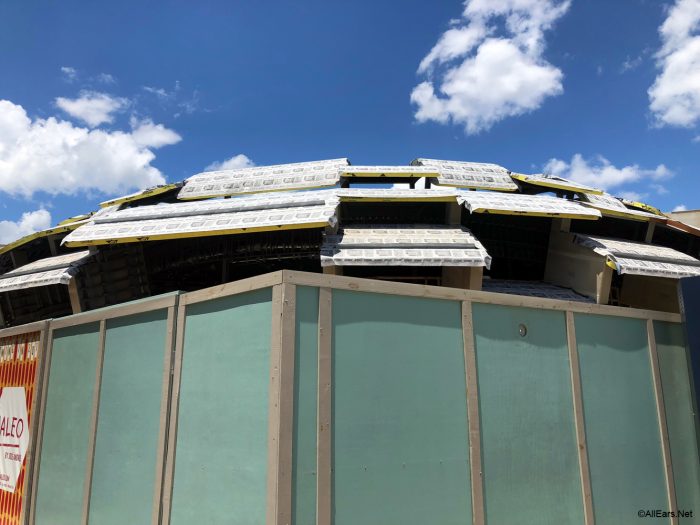 "There are no cubic forms, no opaque walls, no straight lines: here reigns a plant-like organic structure with its dynamic forms. An avant-garde, expressionist and welcoming architecture," remarks Juli Capella, principal at Capella Garcia Arquitectura, on Jaleo's design.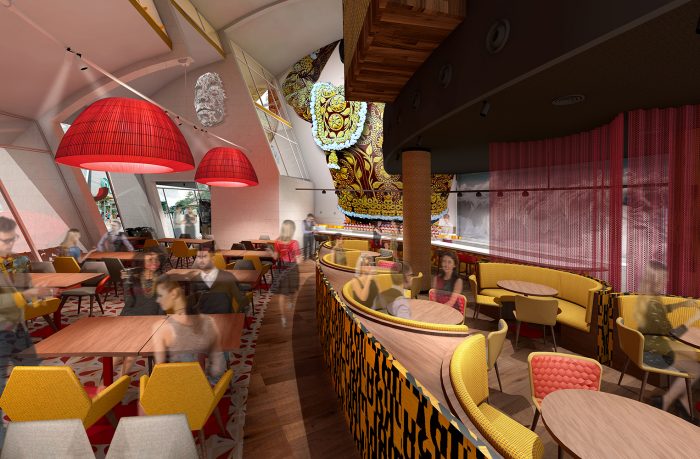 The highlight of the interior is a double height central courtyard that visually connects the restaurant's two floors. According to the ThinkFood Group "the idea of Jaleo, the Spanish word for "revelry," inspires the large, family-style gathering space, inviting guests to share tapas and sangria, gather with family at the foosball tables, or enjoy the more elegant central seating for paellas and grilled meats, anchored by the restaurant's open kitchen and wood fire grill." There will be private dining options as well that include two terraces. You'll find typical Spanish colors of citrus, primarily orange and lemon, offering a welcoming feel with wood and ceramic accents.
A quick service option has become a popular extension on many of Disney Springs' newest eateries. Jaleo will not be left out of this trend. They will have a quick service option that will offer Spanish street-food-inspired sandwiches and salads.
What is your favorite new location in Disney Springs? Let us know in the comments below!
Remember! When you're in Disney tag us @allearsnet in your photos!
Want more AllEars.net content? Be sure to check out our YouTube Channel for reviews, news, information and more! 
Subscribe to the AllEars® newsletter so you don't miss any of the latest Disney news!