The grand opening of Star Wars: Galaxy's Edge is quickly approaching. Star Wars: Galaxy's Edge will debut summer 2019 at Disneyland and late fall 2019 at Disney's Hollywood Studios.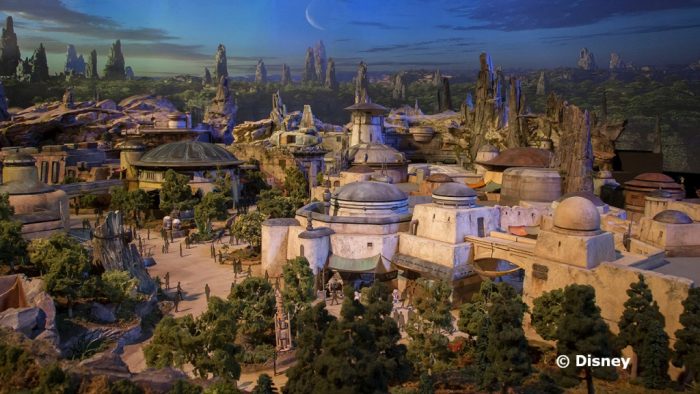 Opening days for new lands and attractions have proved to be insanely crowded in the past with wait times exceeding six hours. Therefore, we wanted to provide you with a few tips to help you survive opening day at Star Wars: Galaxy's Edge.
Get Ready for Insane Wait Times
With Disneyland expecting at least 200,000 guests on opening day, wait times  for the two attractions, Millennium Falcon: Smuggler's Run and Star Wars: Rise of the Resistance, may be as much as 10 hours. But be prepared to wait in line BEFORE even entering the land. Just last year, Disney guests had to wait hours before entering the brand-new Toy Story Land, and we do not expect Galaxy's Edge to be any different.
The waits won't stop there because restaurants, merchandise shops, even the restrooms inside Galaxy's Edge are expected to have unusually long waits. The volume of people expected alone will mean crowds EVERYWHERE.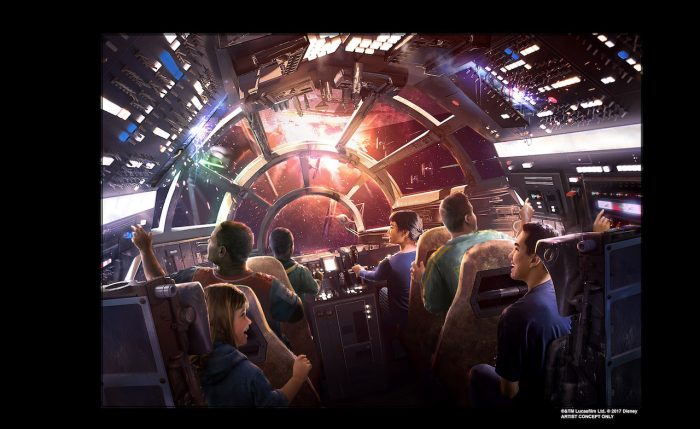 Arrive Early
At the opening of Toy Story Land, guests were surprised because Disney opened the land an hour early. Therefore, plan to arrive a few hours before the park opens so you can be near the front of the line. Hopefully, this will help you be one of the first to experience Star Wars: Galaxy's Edge. Arriving early may reduce your wait times for food and attractions as well.
Have a Game Plan
What do you want to see, eat, and ride? If you know exactly what you want to do on opening day, it will help your experience run more smoothly. Click here to start preparing. 
Knowing the inside scoop on Star Wars: Galaxy's Edge will give you the upper hand on must-do's and must-sees.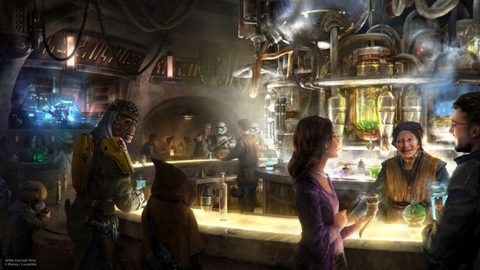 Snatch Up MaxPasses and FastPasses
Due to the massive crowds, it is expected that Disney will use MaxPasses as well as FASTPASSES. Currently, MaxPasses at Disneyland are a $15 per day add-on, but these prices may increase for the new land. Guests who can make use of these will have reduced waits and will more than likely be able to experience things outside of Galaxy's Edge while waiting to ride the two new attractions. People who are able to get their hands on one of these will be given return times for the attractions they hope to ride. Therefore, they will be able to wait to ride without sitting in a long line. 
EDITOR'S NOTE:  In an announcement that was released just after this item posted, Disney issued the following statement:
"For your vacation planning purposes, please be aware that Disney FASTPASS service, including access via Disney MaxPass, (at Disneyland park) and Disney FastPass+ service (at Disney's Hollywood Studios) will not initially be offered at Millennium Falcon: Smugglers Run. We will continually evaluate our operations and services in order to help provide a great guest experience."
Be on the Lookout for Fun and Exciting Surprises
When Toy Story Land opened, Disney surprised guests with an opening ceremony where both Tim Allen, the voice of Toy Story's Buzz Lightyear, and Bob Chapek made an appearance. Fingers crossed that a few familiar faces will be on hand on the opening day of Galaxy's Edge as well.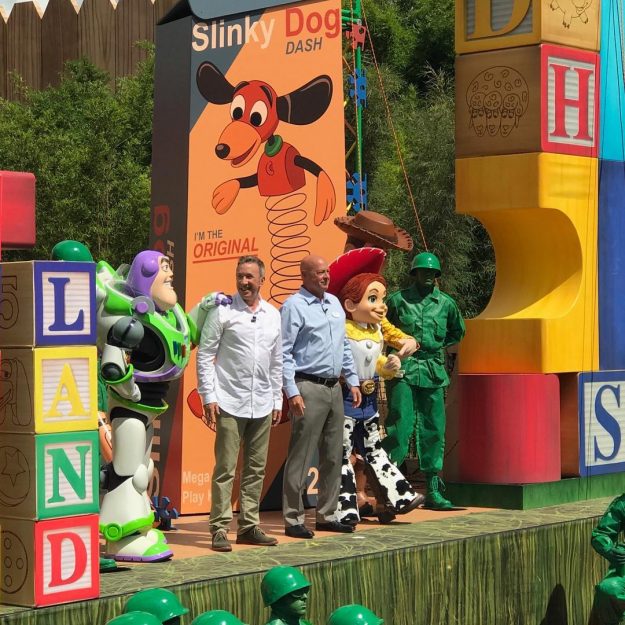 Sometimes new lands and attractions bring limited time merchandise that a very small number of people can get their hands on. So, be on the lookout for opening day pins, t-shirts and other merchandise.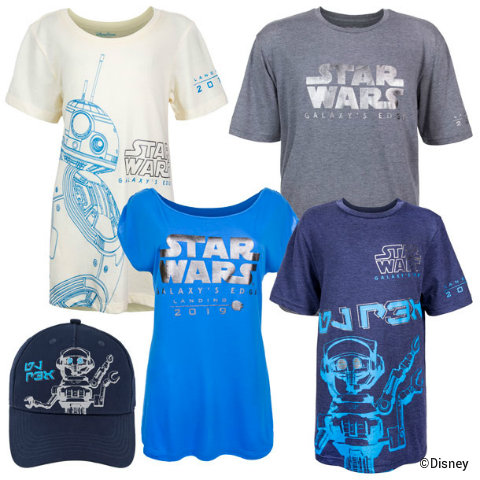 Save for a Possible Preview Day
If being one of the very first to see and experience all things Galaxy's Edge is important to you and you are willing to pay major cash to do so, be on the lookout for a preview day. These preview days will likely be limited to Annual Passholders, D23 members, Disney Vacation Club members and Golden Oak residents. With this being said, preview days are still expected to come at a hefty price of about $500-$1,000 per ticket, plus you'll have to make travel arrangements on fairly short notice. So save, save, save!
Are you planning on attending an opening day at Star Wars: Galaxy's Edge? If so, what are you excited to see and do? Let us know in the comments below!
And read all of our latest Star Wars: Galaxy's Edge info here:
Remember! When you're in Disney tag us @allearsnet in your photos!
Subscribe to the AllEars® newsletter so you don't miss any exciting Disney news!