We get it — a day in a Disney park can be EXHAUSTING! From arriving early for Extra Magic Hours to walking miles and miles in the Florida heat, it can be nonstop. Don't get us wrong, it is still incredibly magical and fun! But sometimes you need a few minutes away from the pixie dust where you can sit back, relax, and re-energize.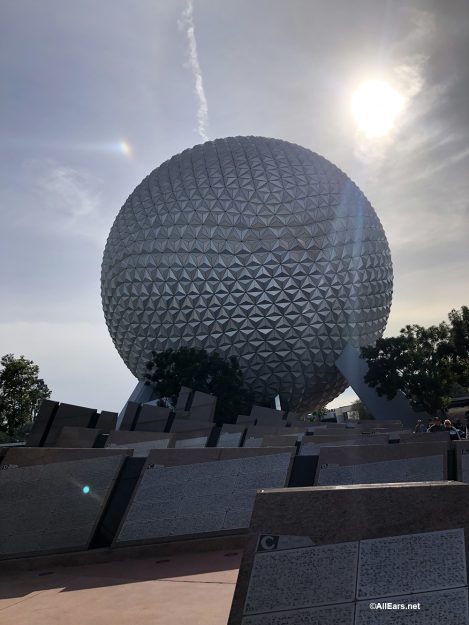 Here are six places in the Disney Parks to go when you're Disney-ed out and you need a little break.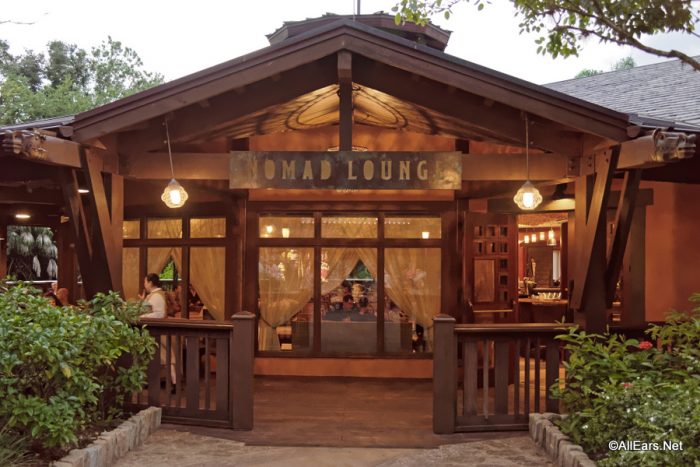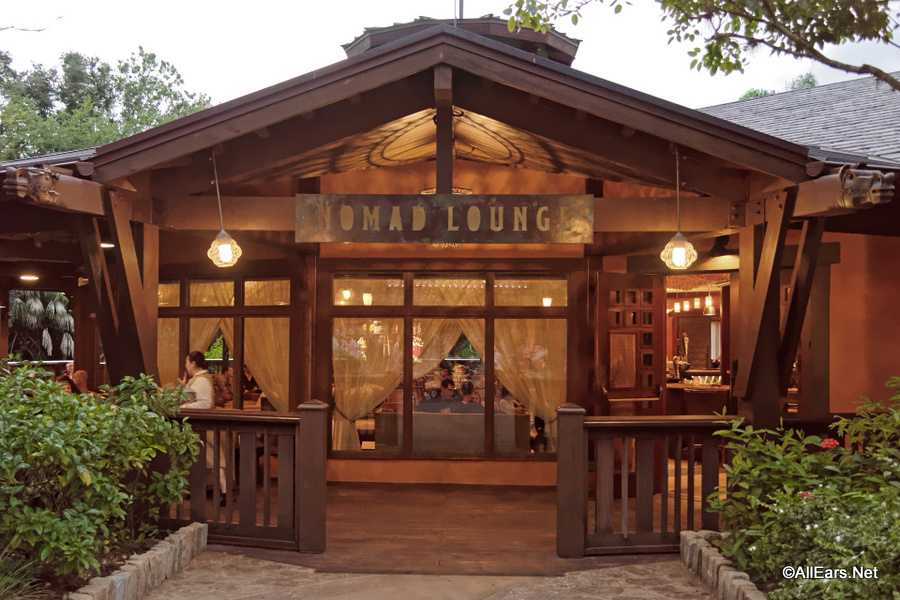 Located in Disney's Animal Kingdom, the Nomad Lounge is a hidden gem. It's connected to Tiffins, the park's signature restaurant. But a lot of guests don't even realize the Nomad Lounge exists. It's on the pathway to Pandora – The World of Avatar and most people have tunnel vision to get to Avatar Flight of Passage  ASAP!
The Nomad Lounge has a fabulous wrap-around porch that overlooks water and trees — you will truly forget you're in a theme park. There are large comfy chairs and couches, under fans, so it's a very comfortable spot to take a break. The inside is equally cozy, and kids are welcome.
The Nomad Lounge serves up adult beverages, of course, but they have some of the most unique choices in a theme park. The Imagineers ventured all over the world to create Animal Kingdom, and some of their adventures are on display in the menu, along with appropriately themed cocktails. There's even a beer exclusive to the park.
Along with drinks, the Nomad Lounge also has a small plates menu, with noshes such as cheese plates, bread service, and Wagyu beef sliders. This is truly a great spot to step away from the hectic park, where you can enjoy excellent Disney service and refreshments, without being overtly "magical."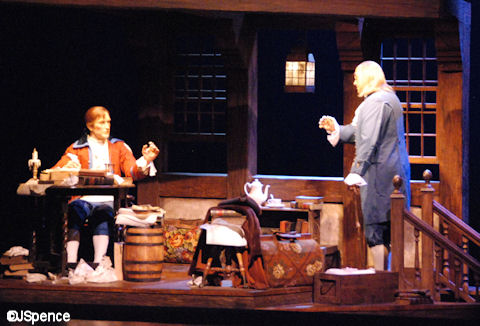 Halfway through your journey around the World Showcase at Epcot, you might be ready for some air-conditioning and a break. Has your family seen the American Adventure yet? This half-hour long show will hopefully provide you some much needed calm.
While the American Adventure is still a Disney attraction, it's far from overly pixie-dusted. In fact, the only "characters" you'll find here are animatronics of real people like Ben Franklin, Thomas Jefferson, Teddy Roosevelt, and Susan B. Anthony. For older kids, parents, and grandparents, this is an astonishing way to see U.S. history come to life — and besides the brilliant technology, you will absolutely forget you are at Walt Disney World.
Additionally, in the lobby, there is a rotating exhibit of real American art and artifacts that is always fun to look at. History buffs will really enjoy this pavilion and the chance to (hopefully) learn or see something new in the midst of all the magic!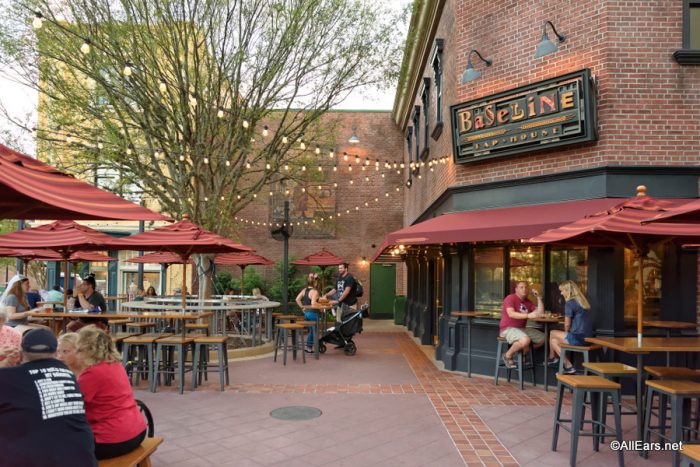 Just as most visitors to Animal Kingdom are rushing to Pandora, most people in Hollywood Studios are rushing to Toy Story Land — and soon they will be headed to Star Wars: Galaxy's Edge. And while we absolutely recommend checking out Andy's back yard and riding Slinky Dog Dash, you may need a break from the crowds afterwards.
Baseline Taphouse is the Studios' newest spot to sit down and relax. There is primarily outdoor seating, but they have umbrellas at most tables. The menu features a lengthy list of California beers on draft and wines on tap. If you can't make up your mind, you can create your own beer flight — maybe you'll discover a new favorite! They also have a limited menu of bar eats, with items such as a charcuterie board and giant pretzel with dips.
Baseline is a great spot to get off the beaten path and enjoy some low-key time with your family and a nice, cold beer.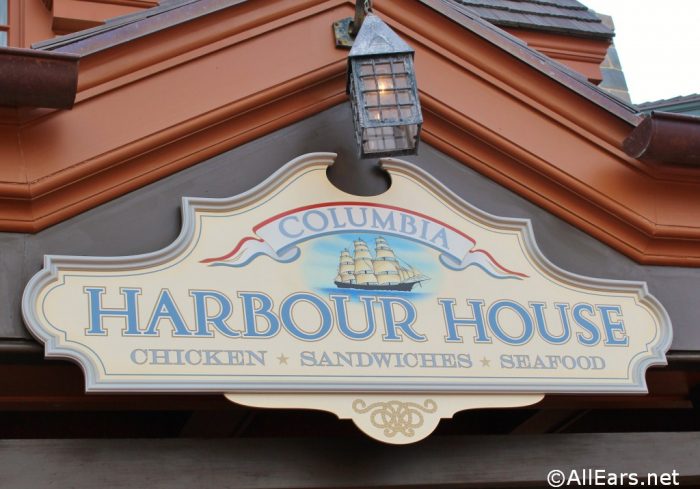 Head to Liberty Square in the Magic Kingdom, and you'll find one of our favorite quick-service dining locations in the park. The Columbia Harbour House is a great spot for lunch or dinner, featuring unique options such as grilled salmon, a hummus sandwich, clam chowder, and a lobster roll.
While this is a popular spot, a lot of visitors do not realize there is an upstairs seating area. This is a generally quiet place to enjoy your meal and take a load off. Because of the nautical theming of the restaurant, it's not overly "Disney" but you can still people-watch through the windows as you gaze upon Liberty Square. And if your electronic devices are as in need of a recharge as you are, there are actually several outlets scattered around the room. I highly recommend the Columbia Harbour House as a spot for a more relaxing meal, with great quick-service food.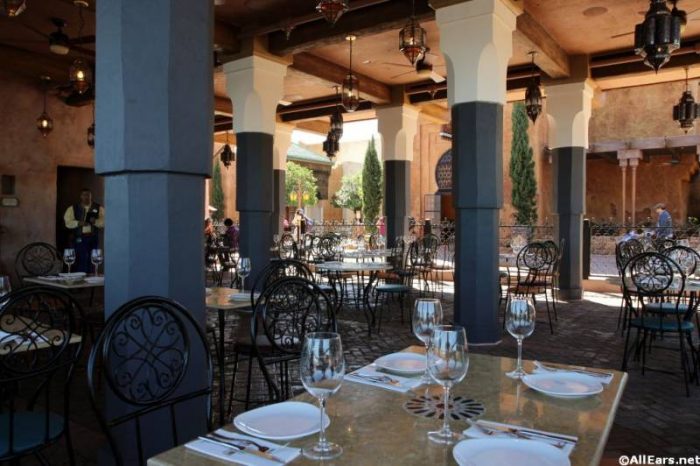 Spice Road Table in the Morocco Pavilion, is a waterfront restaurant that features small plates, as well as shareable entrees. A lot of diners are nervous about the menu — it seems a bit too "adventurous" for some — so it's usually very easy to get a table. But don't let the cuisine frighten you! There are lots of dishes that even picky eaters will enjoy.
Some of the most popular items include the hummus fries, calamari, chicken and steak skewers and lamb sliders. There are also a full bar, featuring a great wine list, as well as specialty coffees.
Spice Road Table also has one of the best views of IllumiNations at Epcot, so if you time your break right, you will get to see the show, all while sitting and eating something delicious.
6. Center Street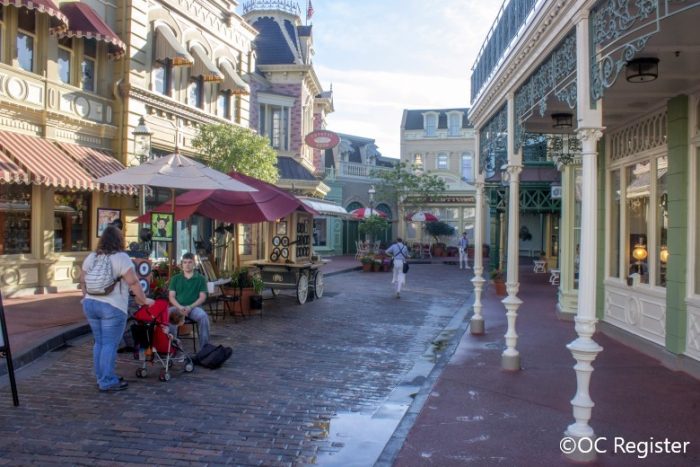 It's rare to find anywhere quiet in Magic Kingdom. So, this may not be the least "Disney" spot on our list, but it is a hidden spot where you can take a break during your day at the park!
About halfway down Main Street U.S.A, there is an intersection on the right which leads you down the short Center Street. While there aren't any attractions or merchandise shops down this road, there is a small collection of tables that most don't know about.
We recommend grabbing a coffee at the Main Street Bakery, and bringing it back here where you can sip on it and get away from the hustle and bustle of the crowds. Hopefully you can recharge and be ready to get back to the Magic!
Where are your favorite spots in the parks for when you're "Disney-ed" out? Let us know in the comments!
Remember! When you're in Disney tag @allearsnet in your photos!
Be sure to check out our YouTube Channel for reviews, news, information and more! 
Subscribe to the AllEars® newsletter so you don't miss any exciting Disney news!