If you've been researching your next Disney World vacation you know how expensive staying at a Disney resort hotel can be. The price of the deluxe resorts in particular can be breathtaking!
But there is a more affordable way to stay at a deluxe Disney resort — renting Disney Vacation Club points!
What the heck are Disney Vacation Club points? And how can they help you save money?
Disney Vacation Club is Disney's version of a timeshare. Unlike a traditional timeshare in which owners buy a specific size unit in a set time of year, the Disney Vacation Club (DVC) works on a point system — when you buy into the DVC, you purchase a number of points. When you want to stay at a DVC resort, you can then use those points, as each room and each night of a stay is assigned a point value. This gives DVC owners the flexibility to travel when they want, as often as they want, for however long they want, and in whatever size unit they choose.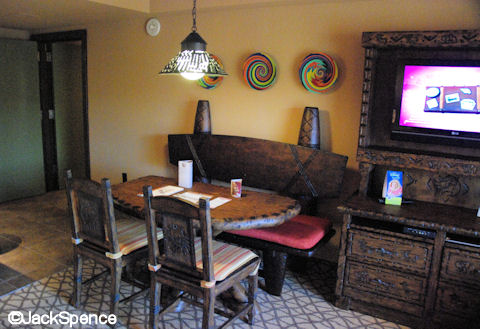 If a DVC owner is unable to use their allotted points before they expire they have the option to "rent" them to someone else. The renter pays an agreed-to price per point, for the number of points they need to stay at their desired resort. It's a one-time thing, and the DVC owner has the same number of points available to them during their next year — but as the points "renter" you will become a sort of temporary DVC owner, for the duration of your vacation stay.
If you know a DVC owner who wants to rent you their points, the two of you can make your own arrangements. But what if you'd like to investigate renting points, and you DON'T know a DVC owner? Don't worry, there's still a way for you to take advantage of this option.
There are actually companies that match owners who — for whatever reason — are unable to use their points to another individual who wants to stay at a Disney Vacation Club villa.
These companies know the Disney Vacation Club system intimately, and also know all about each DVC resort and Disney destination. Acting as the intermediary between the guest and owner, these companies can answer questions and help guide you through the rental process.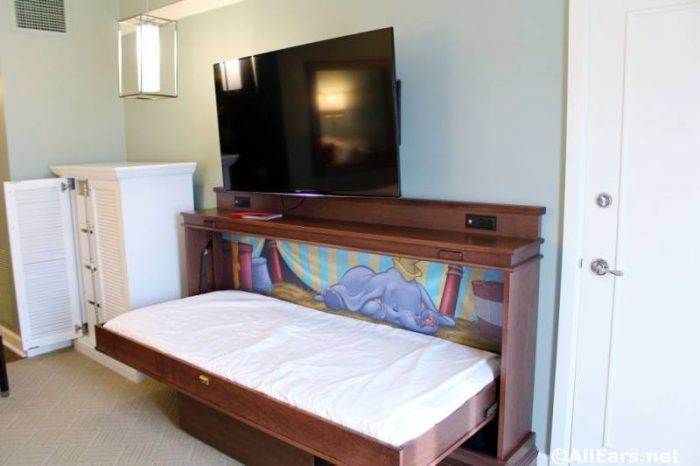 So how does this help you save money? The way you save is that the price you spend for renting the points will be far less than what you would pay to book the same resort with Disney directly. Have you always wanted to stay at the Animal Kingdom Lodge, but just couldn't afford it? Have you been dreaming of playing in Stormalong Bay, but could never quite make yourself pay Beach Club room rates? Renting DVC points might just be the answer you've been searching for.
Take a look at these examples of actual bookings available through AllEars.net partner David's Vacation Club Rentals (DVCR), which specializes in facilitating the DVC point rental process. These bookings are for a room for two adults and two children for the week of October 5-11 and were available as of earlier this month:
Old Key West

Studio

Bay Lake Towers

Studio – Lake View

Animal Kingdom Villas/ Kidani Village

Studio – Savanna View

Renting DVC points through David's Vacation Club Rentals
$1088.00
$1962.00
$1764.00
Disney Central Reservations
$2698.00
$4,387.53
$3799.15
Savings
$1610.00
$2425.53
$2035.15
If you're skeptical, you can create your own example by checking out one of the Walt Disney World Resort's Disney Vacation Club properties listed below and comparing the price Disney quotes for a stay to the price DVCR quotes for the same stay.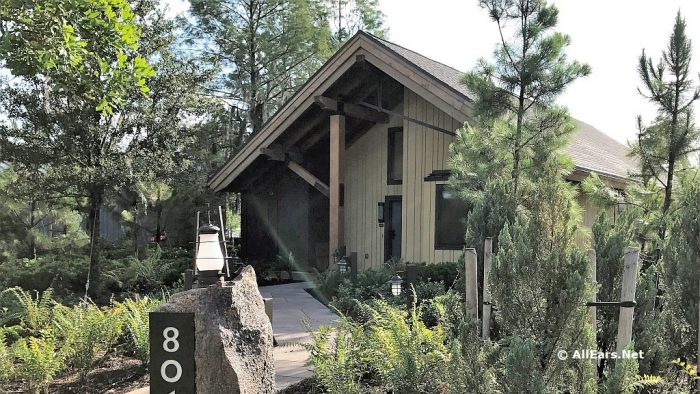 As with anything, there are pros and cons to renting DVC points.
The Pros: 
You will be saving, potentially substantially, over comparable Disney room rates.
You will be staying at deluxe accommodations that includes kitchen facilities and, in some cases, laundry facilities, too.
You will enjoy the same benefits as other guests staying at a Disney resort, including Extra Magic Hours, complimentary Disney transportation (including Magical Express), advanced FastPass+ booking windows, complimentary self-parking at resort. (Note that you will not be entitled to any annual pass discounts, park entry discounts, merchandise discounts, or restaurant discounts that a DVC guest would receive.)
The Cons
You may not be able to rent points for the exact dates you want; you may have to be flexible with your dates.
You will not receive daily Housekeeping during your stay — you receive the same Housekeeping service as normal DVC owners. That means you will get Trash and Towel service on stays of more than four nights. If your stay is for eight nights or longer, you will receive a full cleaning service on day four, and Trash and Towel service on day eight. (Additional service is available for an extra fee.)
There is a small chance that the DVC Owner may cancel the reservation. In this instance, though, the points-rental company should help you find other accommodations or issue a refund.
All sales are final. Due to the complexity of banking and borrowing DVC points, cancellations, upgrades and date modifications are not permitted.
Now that you know about this secret to saving on your next Disney vacation, you may want to look further into renting DVC points. The amount you save could help you pay for your airfare, admission tickets, meals and more.
To learn more about renting Disney Vacation Club points, click here to visit our "Renting DVC Points page."   You can also call AllEars.Net's partner David's Vacation Club Rentals toll-free at (800) 610-5791.
Have you rented DVC points before? Would you recommend it to others? What do you find to be the advantages and disadvantages? Leave us a note in the comments below.
Remember! When you're in Disney tag us @allearsnet in your photos!
Want more AllEars.net content? Be sure to check out our YouTube Channel for reviews, news, information and more!
Subscribe to the AllEars® newsletter so you don't miss any of the latest Disney news!