Many guests do not realize that Walt Disney never saw Walt Disney World. He passed away in December 1966, and his older brother Roy continued his dream of building "a Disneyland in Florida." Walt Disney World opened in 1971, and Roy himself made sure his brother's name was in the title so everyone knew there was a man behind the magic.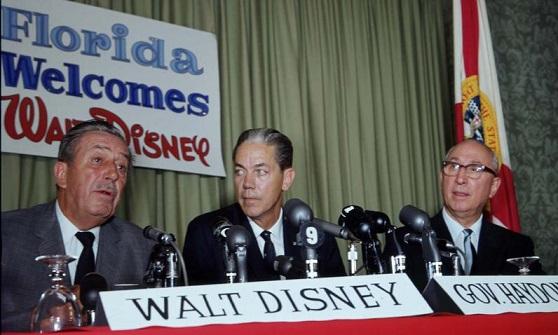 Even though Walt himself never set foot in the Magic Kingdom, he did work on several of the most beloved attractions. The next time you ride these classics, you'll be able to do so with even more appreciation for their heritage.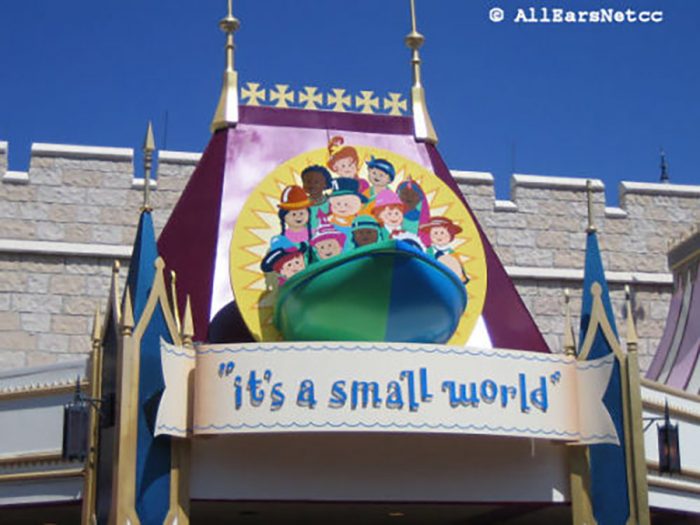 "it's a small world" made its debut at the 1964-65 New York World's Fair, but it almost didn't happen. Walt's team was already working on three other major installations for the fair (Great Moments with Mr. Lincoln, the Carousel of Progress, and Ford's Magic Skyway), when Pepsi approached Walt about a project to donate to UNICEF. Walt wasn't a man to turn down a challenge, so despite the crunched timeline, he agreed. Had it not been for Walt's drive to do the impossible, we would never have heard the catchiest theme park song of all time!
The official guidebook of the fair described "it's a small world" as: "A salute to the children of the world, designed by Walt Disney, presents animated figures frolicking in miniature settings of many lands. Visitors are carried past the scenes in small boats." It was a smash success, and 10 million tickets were sold. "it's a small world" was then relocated to Disneyland in 1966 and was so popular that Magic Kingdom's version became an opening day attraction in 1971.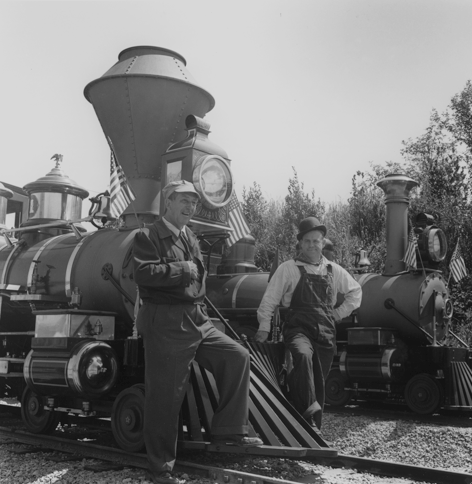 Walt once said, "I suppose I've always been in love with trains." In fact, some of his Imagineers have joked that Walt built Disneyland just to have the most room possible for a railroad. So it's no surprise that the Walt Disney World Railroad is one of the most iconic spots in Magic Kingdom. In fact, there's a railroad in every Disney property worldwide, all because of Walt's passion for trains.
As opposed to building the locomotives completely from scratch as they did in Disneyland, the Imagineers went to Mexico to a Railroad Boneyard. They paid $8000 for each of the four engines, and restored them in Florida. The Walt Disney World Railroad opened with the park on October 1, 1971. The engines were named the Lilly Belle (after Walt's wife Lillian), the Roy O. Disney, the Roger E. Broggie (after the chief train Imagineer), and of course, the Walter E. Disney.
One of the last things Walt personally authorized in 1966 before he passed away were the plans for the Train Station and the Railroad. Next time you're in Magic Kingdom, remember that before there was a castle or a Main Street, there was a train. It may not be operating now, while construction on the TRON attraction is underway, but rest assured, it will be back!
3. Walt Disney's Enchanted Tiki Room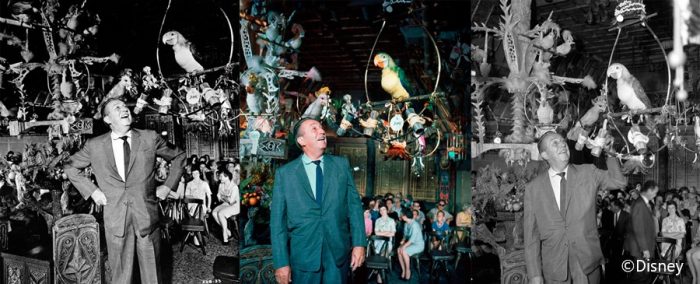 Before there were pirates, ghosts, or presidents, there were birds. That's right, the first audio-animatronics ever created were the birds for the Enchanted Tiki Room.  Originally conceptualized as a Polynesian-themed restaurant, the birds were going to hang above guests and be the dinner entertainment. This idea proved to be too complex, and let's face it, birds above you while you eat might create a mess!
Walt was a perfectionist, and as they were creating the birds, he noticed something was missing. The birds looked and sounded realistic, but not lifelike — that is, they weren't "breathing." Imagineer Harriet Burns noticed Walt wearing a cashmere sweater during a meeting, and how the fabric moved in and out as he moved and breathed. The team then installed moving breast plates on each of the birds, and she overlayed them with cashmere so they could "breathe" realistically.
The Enchanted Tiki Room opened in Disneyland in 1963, and in 1971 at Walt Disney World. After a brief stint "Under New Management," the Tiki Room has been restored to a slightly edited version of the original that Walt himself oversaw.
4. Walt Disney's Carousel of Progress
As mentioned earlier, Carousel of Progress was another attraction designed by Disney's team at WEDway Enterprises (the early name for Imagineers) for the 1964-65 World's Fair. Sponsored by GE, the attraction was to debut a state-of-the-art audio-animatronics family as they were shown living in various decades, all the while showcasing innovation and advances in electricity and technology. After a successful showing at the fair, the Carousel of Progress was moved to Disneyland, where it ran until 1973. In 1975, the Carousel of Progress opened in Magic Kingdom, where it remains today. While our CoP family has gone through a few upgrades to keep up with the times, the Carousel of Progress holds the record for the longest-running stage show of all time.
Many people who knew Walt say the Carousel of Progress was his favorite attraction at the fair, if not of all time. It's no surprise then, that the updated theme song, "There's a Great Big Beautiful Tomorrow," was written by legendary composers The Sherman Brothers with Walt in mind. The lyrics read:
Man has a dream and that's the start
He follows his dream with mind and heart
And when it becomes a reality
It's a dream come true for you and me
Walt's dreams of Disneyland and Disney World are certainly a dream come true for you and me!
What is your favorite attraction that Walt worked on? Let us know in the comments! 
Remember! When you're in Disney tag @allearsnet in your photos!
Be sure to check out our YouTube Channel for reviews, news, information and more! 
Subscribe to the AllEars® newsletter so you don't miss any Disney news!