I had the chance to take a stroll around Disney's Hollywood Studios the other night, so of course I made a beeline to one of my favorite attractions, Star Tours: The Adventures Continue. That ride never gets old for me!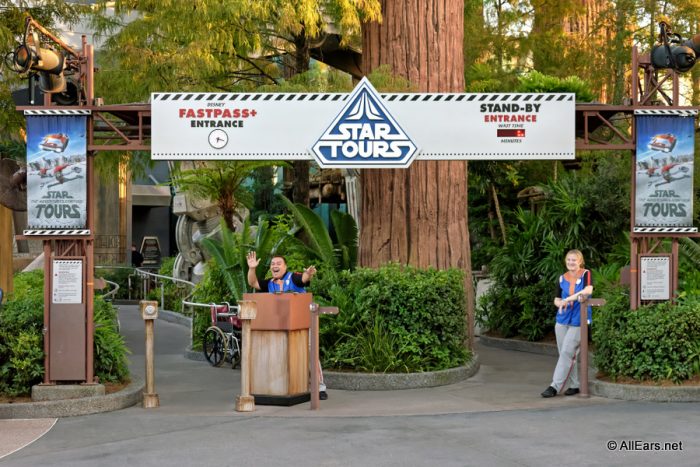 After my quick trip to Hoth and Naboo, with a special appearance by the rarely seen Admiral Ackbar, I exited into the gift shop — as one does after nearly every Disney ride — and discovered that the renovations that had been taking place for the past few months at Tatooine Traders were finally complete.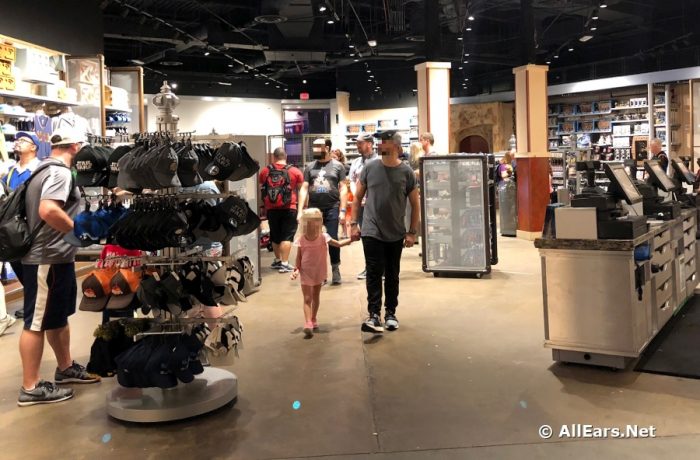 One of the biggest changes was the relocation of the "Build Your Own Light Saber" display. Instead of clogging up the shop entryway, this activity now has its own dedicated space at the bottom of the attraction's exit ramp.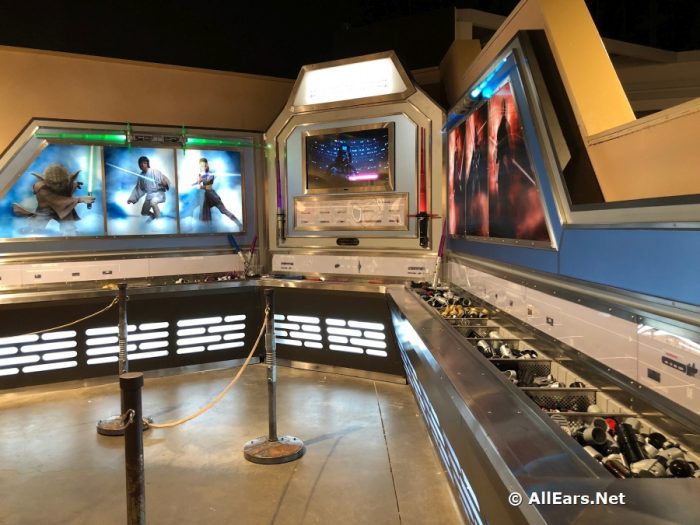 This change had been desperately needed for a long time, as navigating and trying to leave the shop before were a nightmare!
Missing now, though, is the Droid Factory, where you could design and build your own little droid,  and Amazing Pictures, which allowed you to insert an image of yourself into iconic Star Wars posters and photos. If you miss either of these, don't despair. There's a Droid Factory located across the park in Star Wars Launch Bay, and  Rock 'n' Roller Coaster's Rock Around the Shop has a similar Amazing Pictures area.
Cash registers have moved to the opposite side of Tatooine Traders, and the whole space seems brighter, roomier and less cluttered, with a better flow of traffic.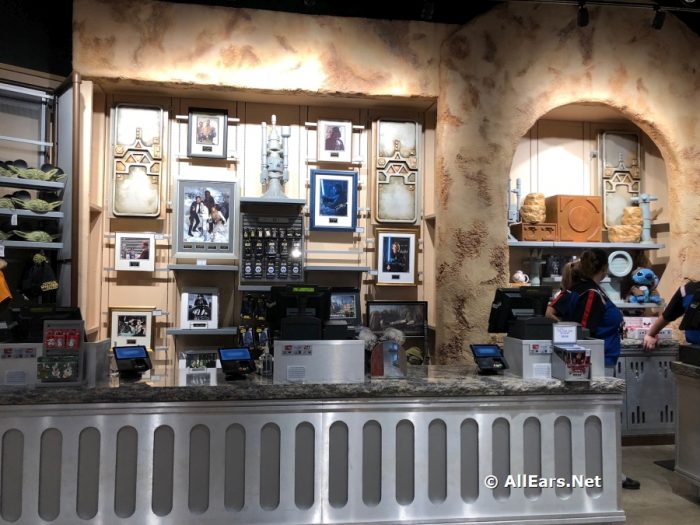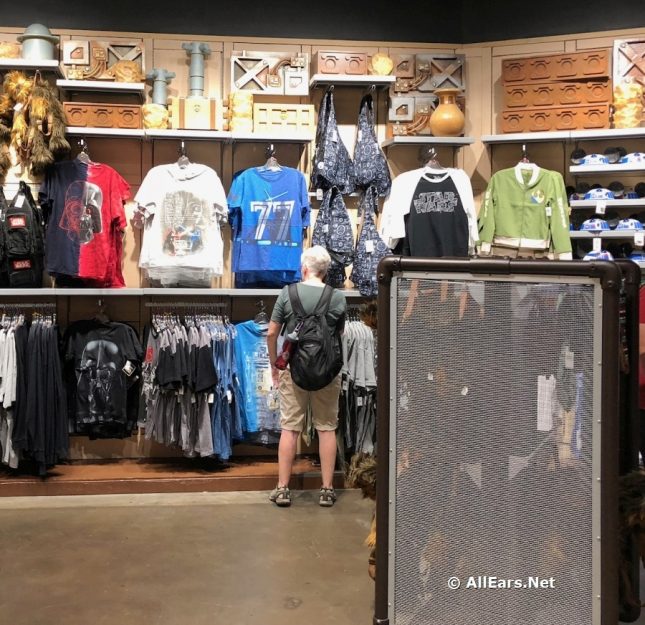 Alas, the three Hidden Mickeys that were placed around the shop are no more!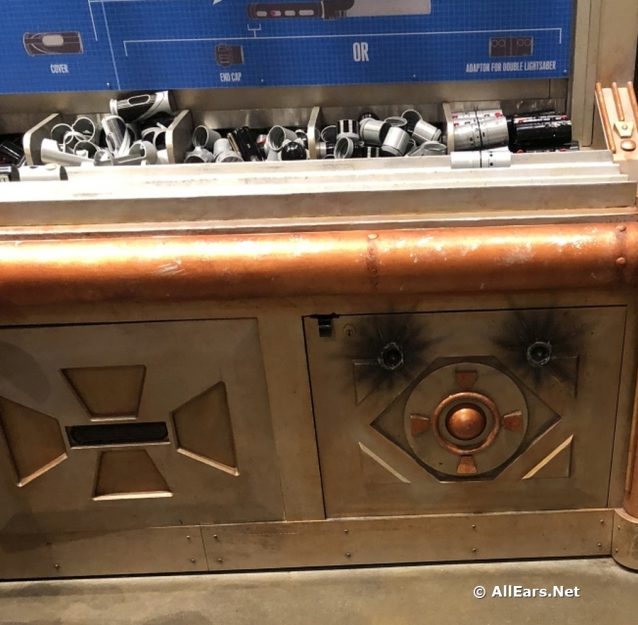 Although cast members told me there might be at least one new hidden image, I couldn't find it. I'm not sure if they were just teasing, and enjoyed seeing me search around the space, or if there really is a Hidden Mickey lurking somewhere. If you find it, let me know!
In any case, I'm just glad that Tatooine Traders is still around! With all the changes occurring around Disney's Hollywood Studios these days, I was afraid it might be going away altogether.
What do you think of Tatooine Traders' new look? Drop us a note in the comments below.
Subscribe to the AllEars® newsletter so you don't miss any exciting Disney news!