Contributing photographer Jason of
disneygeek.com
sends us these photos of the new queue in the Peter Pan's Flight attraction at the Magic Kingdom in Walt Disney World. If you would like to view more from this trip here is
my trip summary with links
.
A few weeks ago, the queue at Peter Pan's Flight was expanded to help alleviate the long outdoor lines this attractions always has. The queue has now been made to look like a portion of the Darling family's home.
You start off by entering a series of hallways that can best be described as an art gallery.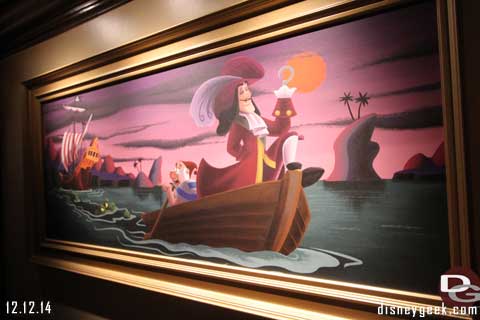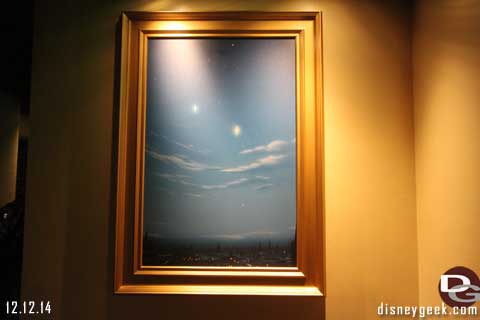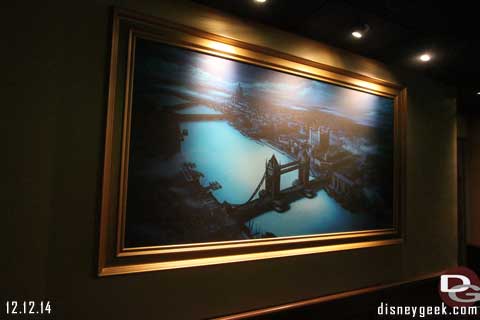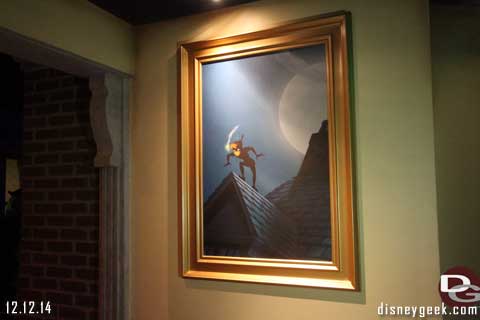 You make your way into the Darling's yard.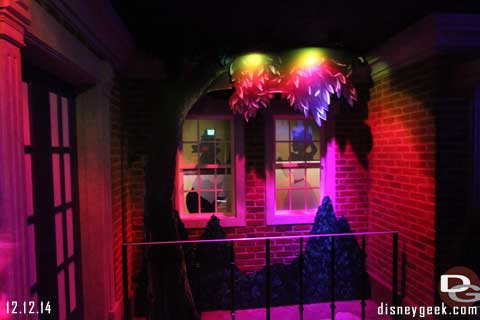 Nana in the backyard area.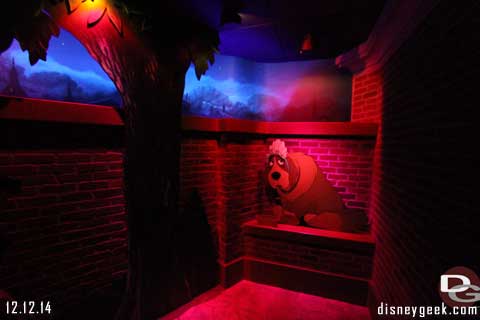 You enter the house and portraits of the kids are on the wall.
And the parents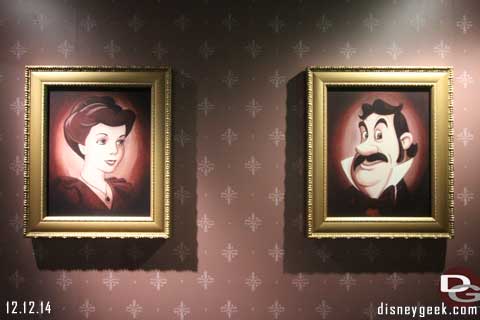 You make your way into the nursery for the final part of the queue.
The view out the window.
One of the beds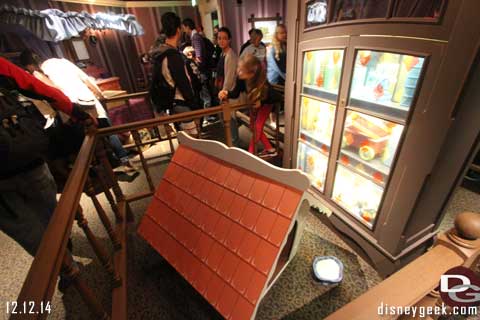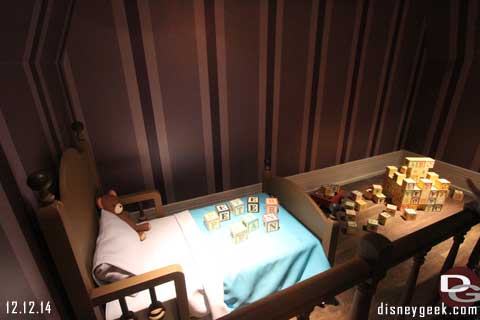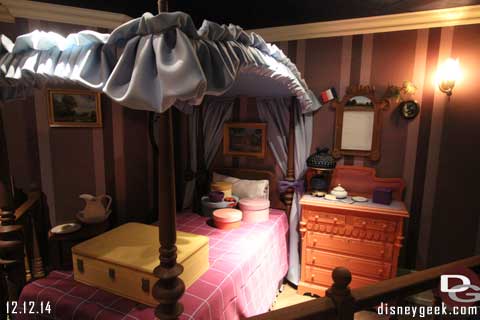 You then merge with the FastPass+ line and board your ship.
Disembarking and wrapping up this trip to Neverland.
Hope you enjoyed this look at the Magic Kingdom. For additional photos and details from this trip you can check out the full Trip Update I posted on my site, http://disneygeek.com Also be sure to follow me on twitter @disneygeekcom for pictures from the parks.