If you love hats, you'll have a ball buying or trying on what seems like an endless assortment of mouse ears in various styles at every Walt Disney World park. You too can look like Mickey or Minnie with slight variation.
Epcot offers mouse ears themed to a few of the World Showcase pavilions. They make great souvenirs or photo props.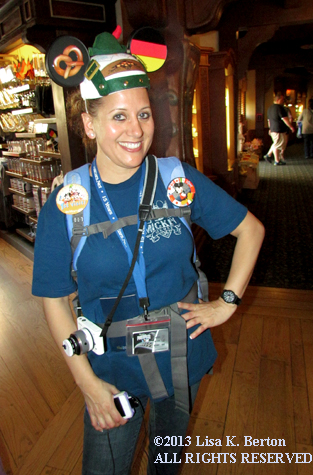 High Energy Cat Napping Yoli. Pins, backpack, phone, camera, lanyard, and mouse ears sold separately.

Disney Pic of the Week – Mouse Ears
Come on over and "Like" my Facebook page or follow me on Twitter, my handle is lisano1.