On Friday, 1/18/2013, I headed to the Magic Kingdom to check out the Giggle Gang in Storybook Circus and see what else was happening.
I went by way of the Grand Floridian so I could see the new Alice Splash Zone.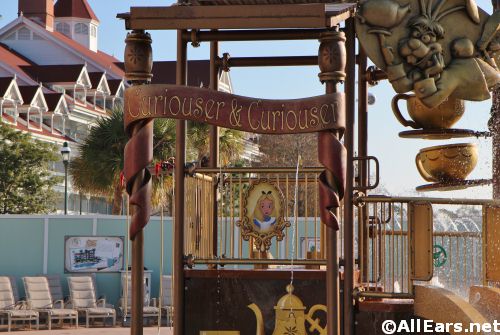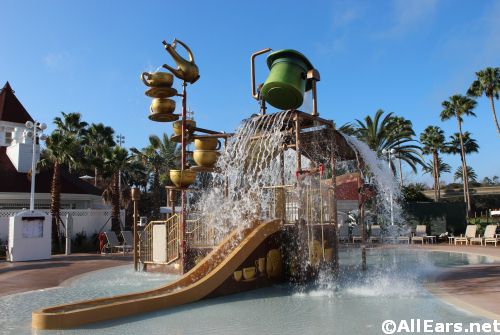 Check out more photos of Alice's Splash Zone!
I knew Gasparilla Grill and Games had reopened went to check it out – it has a new name Gasparilla Island Grill and the arcade games are gone.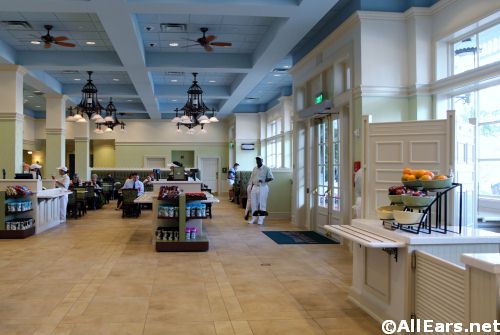 Gasperilla Island Grill New Breakfast Menu
A quick monorail ride to the Magic Kingdom. The center area of the turnstyles are being refurbed to accommodate the new MyMagic+. Cast members were on both sides of the walled off area directing resort guests to the right and everyone else to the left.
Walking down Main Street the Bakery is now closed for rehab and folks are directed to the Tomorrowland Terrace for "bakery type items".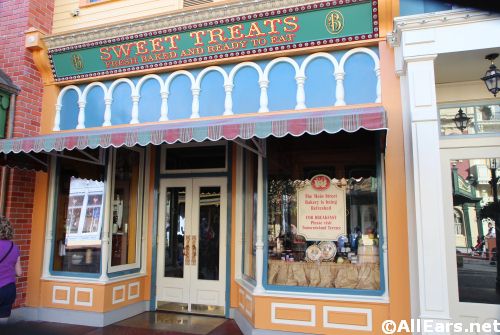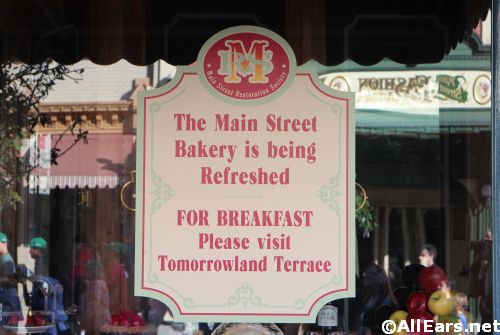 Tomorrowland Terrace Breakfast Menu!~
The Hall of Champions apparel store is now covered in scrims for refresh.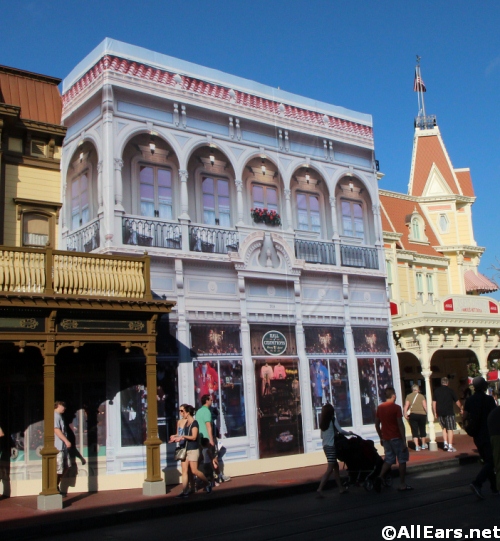 As I headed over to check out the Tomorrowland Terrace menu, I couldn't help but notice how peaceful this area by the Plaza Restaurant looks.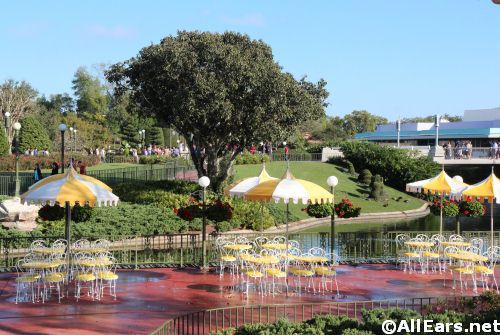 Now that the New Fantasyland has officially opened, focus is shifted to the Seven Dwarfs Mine Train attraction. Kind of hard to miss it since it's right in the midst of the new and "old" Fantasyland!
There are even areas where guests can look inside the walls at the construction going on!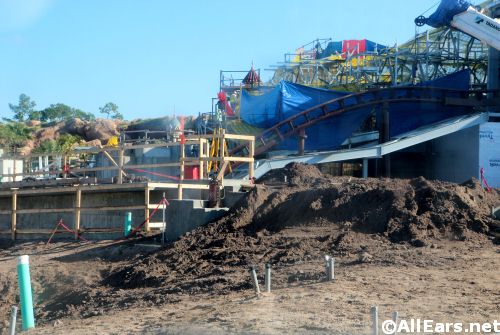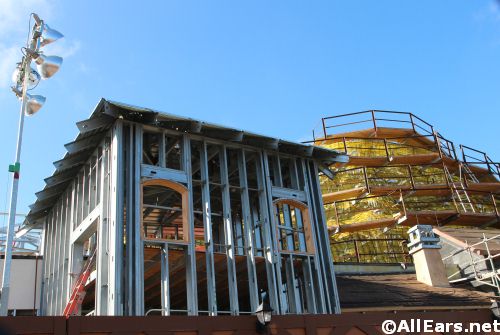 The Beast's Castle was looking great against the bright blue sky!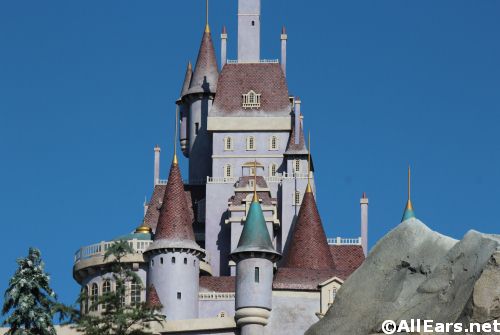 Keep in mind that the Fast Pass Distribution for Little Mermaid is next to Mickey's Philharmagic!
And the Fast Passes for Dumbo and the Barnstormer are in the Yellow Tent next to Pete's Silly Sideshow in the back of Storybook Circus!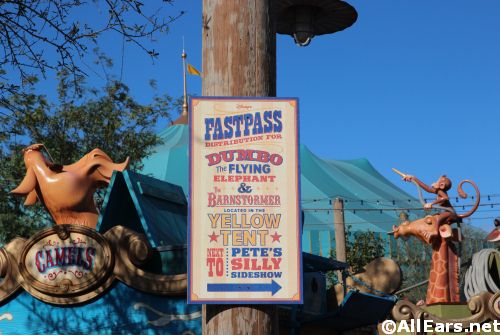 Casey's Splash Zone wasn't getting much action despite the beautiful warm day!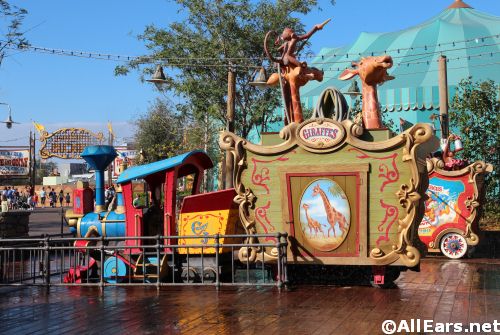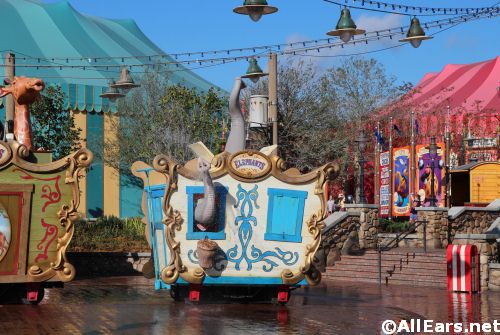 I think this is a cute kid's t-shirt.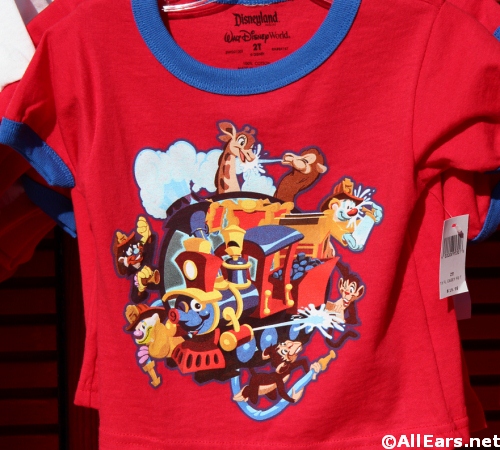 According to the Times Guide, the Giggle Gang was to perform at 10:30am, so I began waiting in the show area. However, I soon learned that their morning performances are more like walk-arounds in the Storybook Circus area and the afternoon shows are more traditional "shows".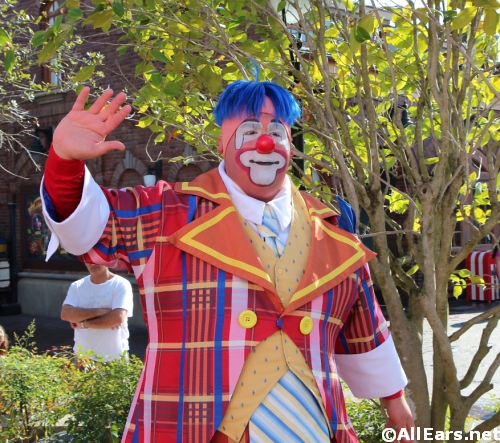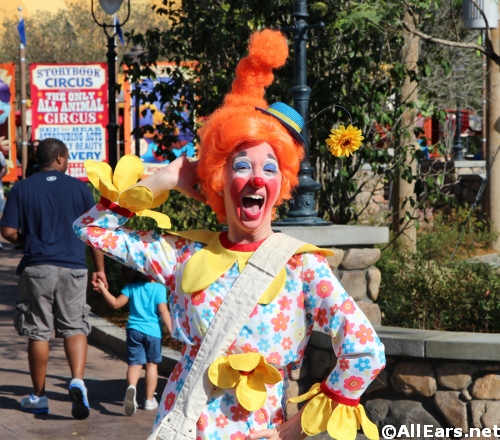 Lots more photos and video of the Giggle Gang !
I exited the Fantasyland near Pinocchio Village Haus. A cast member was out front with a marionette of Pinocchio. I went inside and noticed that you can't walk straight in but are being directed to the side of the restaurant to get to the seating and ordering areas.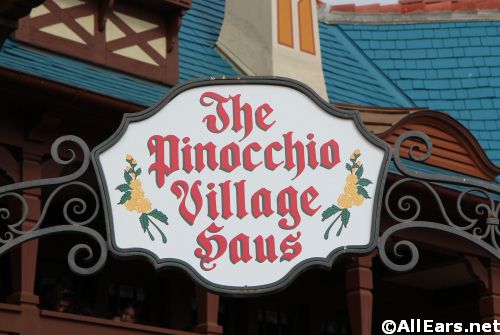 And my last stop was at site of the Princess Fairytale Hall, opening sometime this year!
More photos of Princess Fairytale Hall!
That'll do it for this walk-around! Hope you enjoyed the photos!