As Walt Disney World readies for the Grand Opening of the New Fantasyland this week, more news has been released.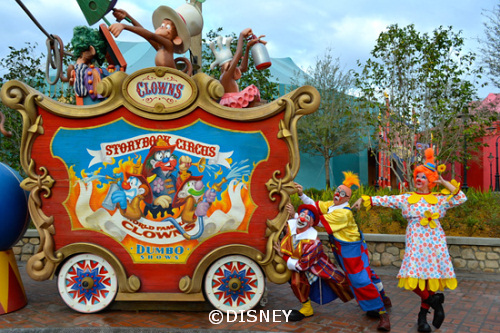 In addition to the Royal Majesty Makers; (1) Press Release (2) Photos; a new act for Storybook Circus has been announced, The Giggle Gang!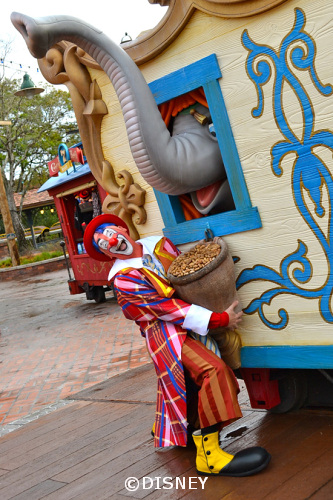 The boss clown is Chuckles Buffoon McMonkeyshine III and his protégés are Whinny Horselaugh and Snort. They engage in circus shenanigans, from classic calamities to clown calisthenics.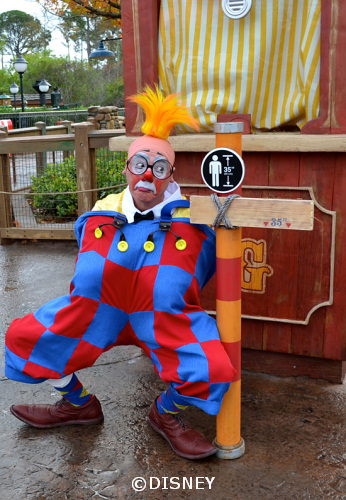 Also part of the Giggle Gang is the Silly Saxtet, that parade onto the circus grounds with their own unique twist on circus music standards. Wowzer is the featured clown, a specialty performer who takes center ring and keeps his audience enthralled with amazing feats of thrills, chills and hilarity.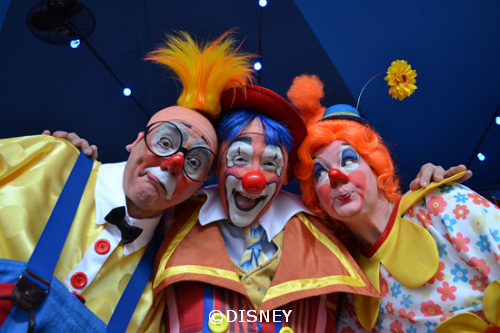 Inspired by everything from Walt Disney's "Dumbo" to the music of Spike Jones, the Storybook Circus Giggle Gang also has its roots in the classic traditions of The Greatest Show on Earth. Several members of the ensemble are graduates of the famed Ringling Bros. and Barnum & Bailey Clown College.
"I feel like I'm going back to my roots," said Show Director Mark Renfrow, himself a member of the Clown College Class of '83. "People are going to be really surprised by the Storybook Circus Giggle Gang. They're just so approachable and fun. They really bring the whole circus area to life."
Additional Links:
Official Disney Press Release Information