The walls came down this morning (October 12, 2012) for the New Fantasyland expansion that's been underway in the Magic Kingdom. The new Little Mermaid attraction was running, and new restaurant Gaston's Tavern was serving.
Deb Wills was in the Magic Kingdom and explored the new area, sharing lots of photos and random observations along the way.
There's a new Magic Kingdom archway when you reach the theme park!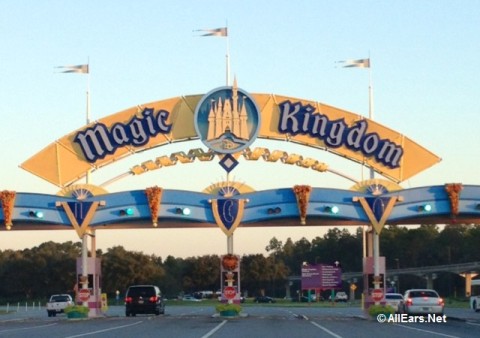 Love the snow-covered trees atop Beast's Castle in Fantasyland expansion.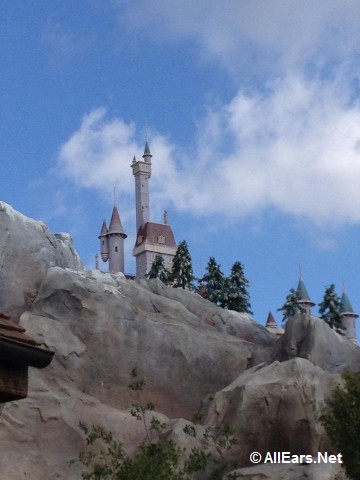 Under the Sea ~ Journey of The Little Mermaid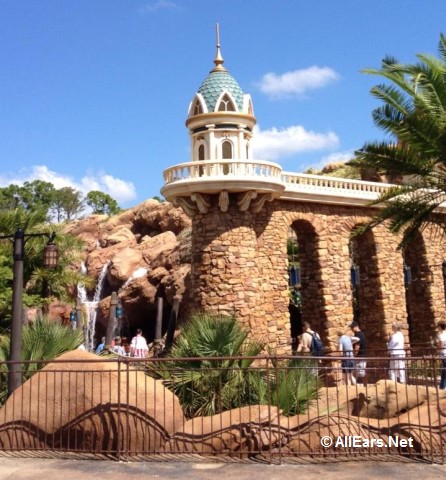 Ariel is in a great location to right of Under the Sea!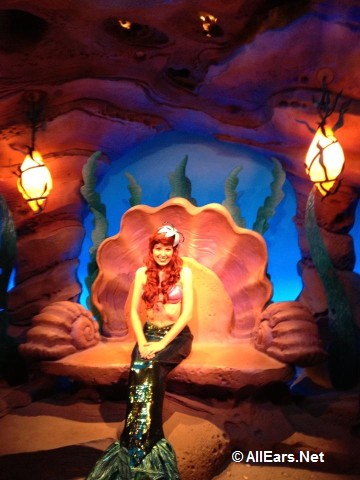 There was a 40-minute wait for Ariel's!
Clamshell vehicles for Under the Sea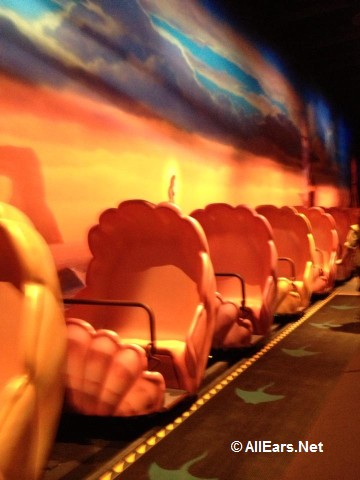 They kiss "Under the Sea."
Great photo op!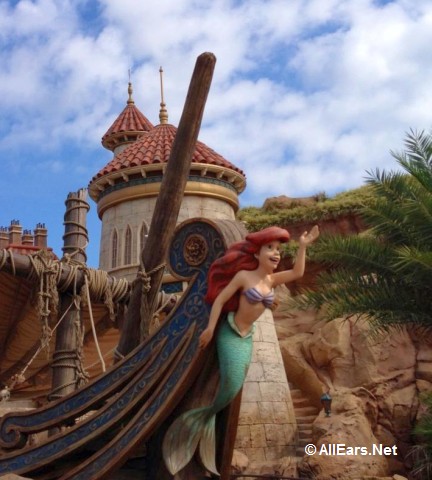 Gaston meet and greet in front of his Tavern.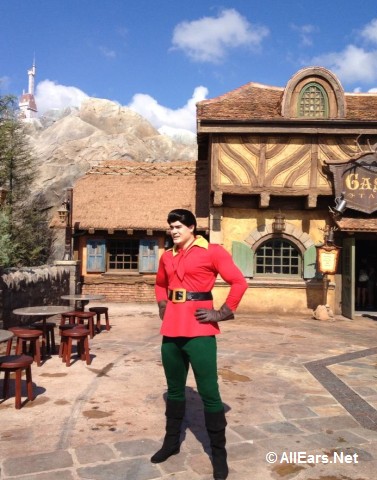 There's a PhotoPass photographer stationed in front of Gaston's fountain.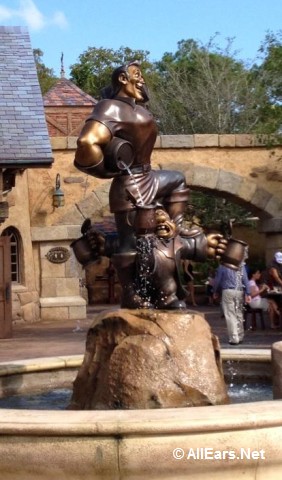 Inside Gaston's Tavern, which is serving brew, pork shanks, pastries, snacks and beverages
By the way, we have the new menu for Gaston's Tavern HERE.
Gaston's tavern exterior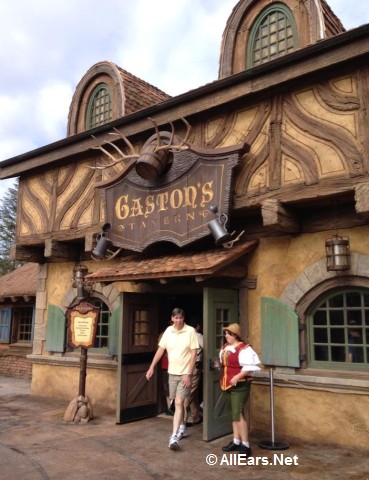 Also in the area, Maurice's Amazing Popping Machine snack cart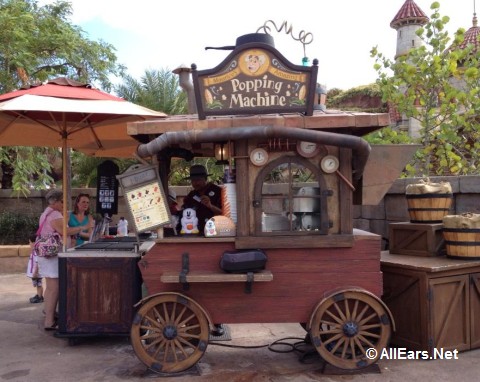 You can find the snack cart for this menu HERE.
The entrance to Be Our Guest Restaurant
We've updated the dinner menu for this restaurant HERE.
Also open was Bonjour Village Gifts.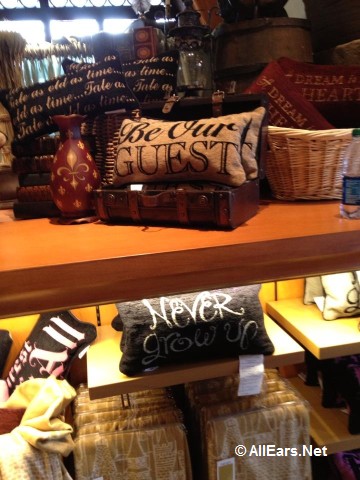 They're selling the light-up castle goblets for $15.95
More photos and other details to come!