Tomorrowland is a photographer's dream. There are fabulous colors and shapes everywhere you look. This week we'll share a few of our favorites from the future that might have been!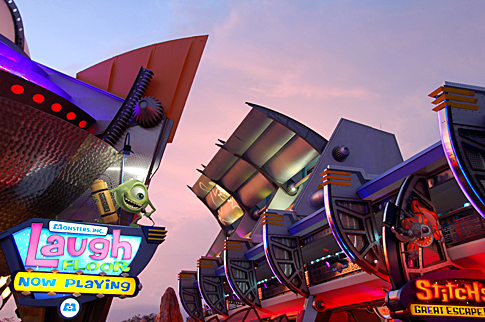 Copyright © 2007 Barrie Brewer, Nikon D50, 18-200mm VR, 10/16s shutter, f5.6,
Dusk is a particularly nice time to capture the architecture and palette of Tomorrowland.