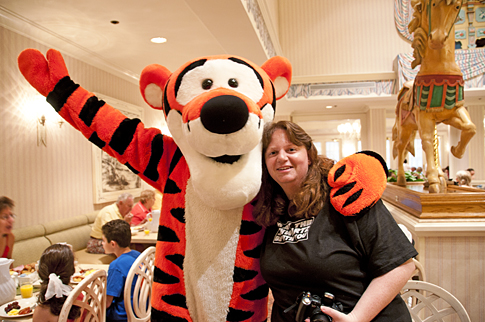 Copyright © 2007 Barrie Brewer, Nikon D300, 18-200mm VR, 1/10s shutter, f3.5, ISO 800
Paparazzi were on hand to capture the illustrious Lisa Berton and her close, personal friend, Tigger, at 1900 Park Fare in the Grand Floridian. Also in attendance at the grand affair were Mary Poppins, Alice in Wonderland, Mad Hatter, Pooh and Eeyore. Rumor has it that Lisa and Tigger have also been seen frequenting the Crystal Palace in the Magic Kingdom. Our crack photographers have been hiding out in the United Kingdom in Epcot in hopes of finding them bouncing around there as well.
Remember, you heard it here first!