A lot of you have said you want to see more photos, so I thought I'd put together a photo blog of the christening ceremony, boarding the ship, and a tour of our stateroom.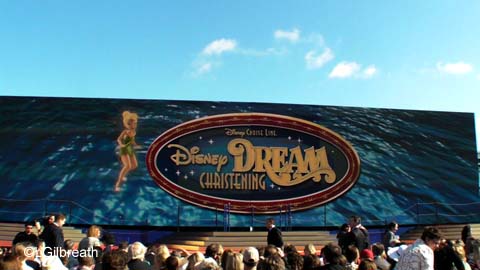 Tinker Bell starts off the Christening Ceremony!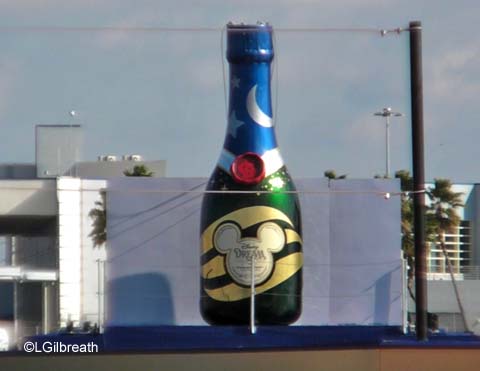 The huge bottle of dreams that will be used to christen the ship

This was a great moment – Tom Staggs spoke about the crew members aboard the Dream, and how they will be helping to make guest's dreams come true, and then the crew members came to the side of the ship and cheered and waved flags.

Tom Staggs and Captain Mickey introduce the Disney Dream's Godmother, Jennifer Hudson.

A helicopter lifts the bottle of dreams and positions it next to the bow of the ship…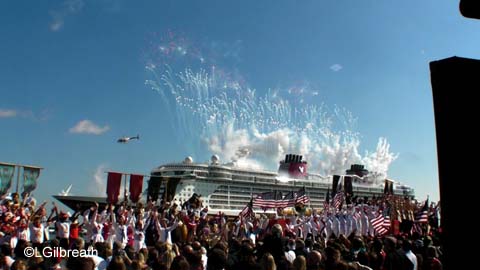 Jennifer Hudson christens the Disney Dream:
"May God bless this ship and all who sail on her."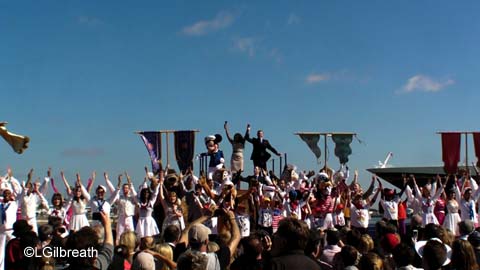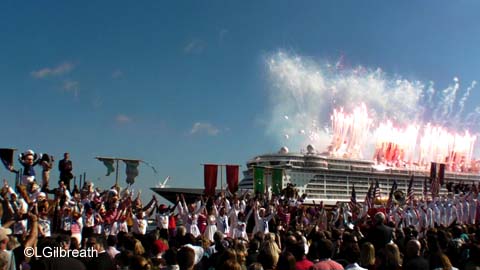 The newly christened Disney Dream

In the cruise terminal, waiting for our boarding group to be called.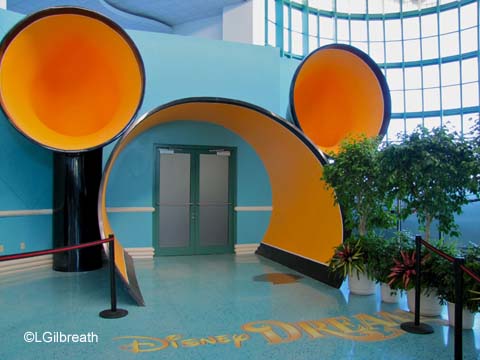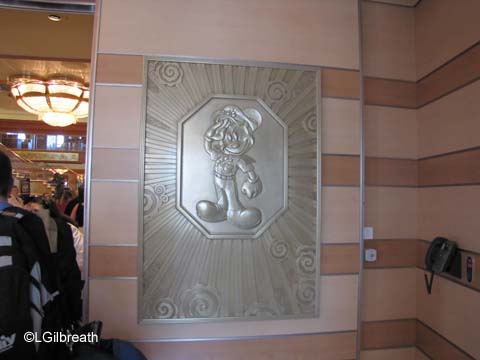 Plaque on the wall just as we stepped off the gangway and onto the ship.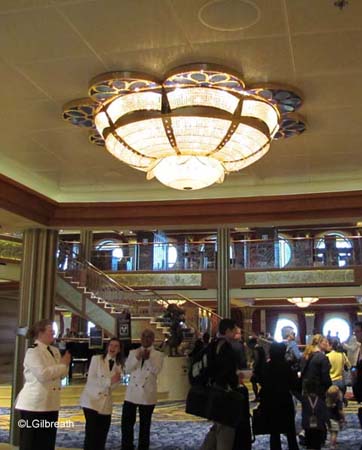 "The Disney Dream welcomes the AllEars family!"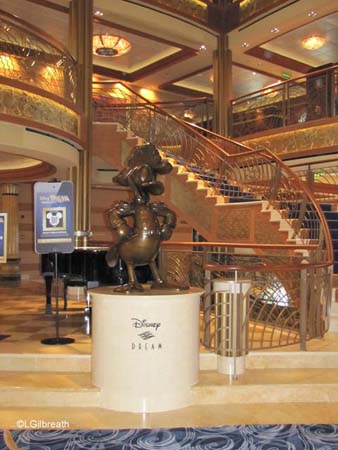 Admiral Donald Duck

The Atrium is three decks high.

Looking up at the magnificent, Italian-crafted chandelier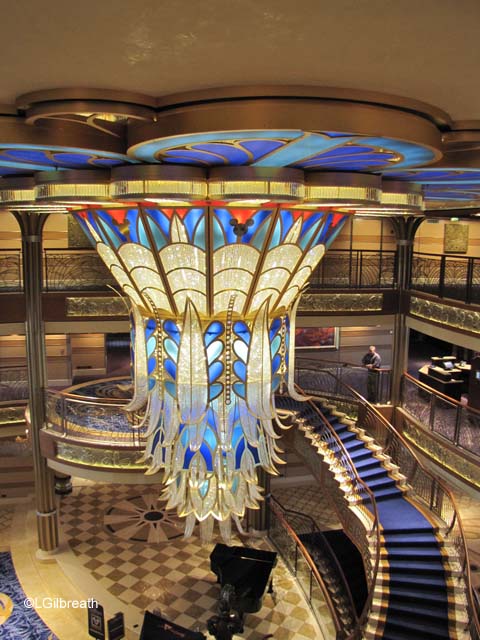 To really see it, go up to deck 4 or 5.

Heading to our stateroom – the midship elevator lobby on deck 8.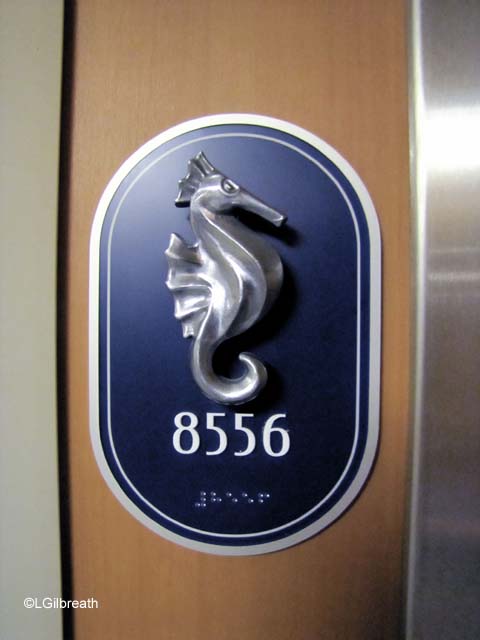 Our stateroom!

Getting ready to open the door for the first time!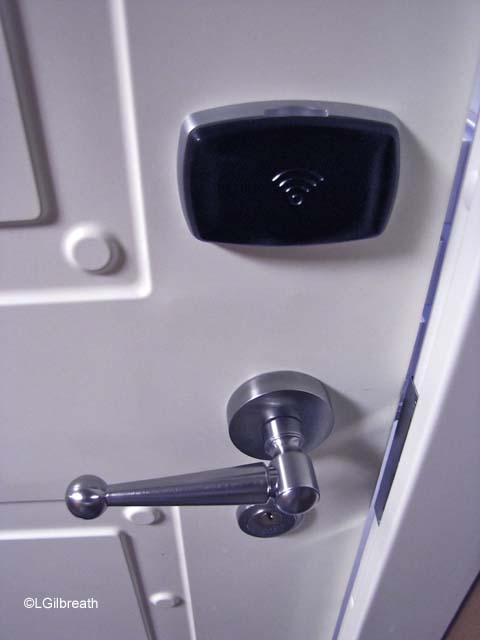 Just hold your Key to the World card in front of the black sensor box.

Our stateroom!
Here's a stateroom tour, from stepping into the room out to the veranda. We were in a Category 5 – Deluxe Oceanview Stateroom with Veranda. It was on the starboard side, just a little bit forward of midship.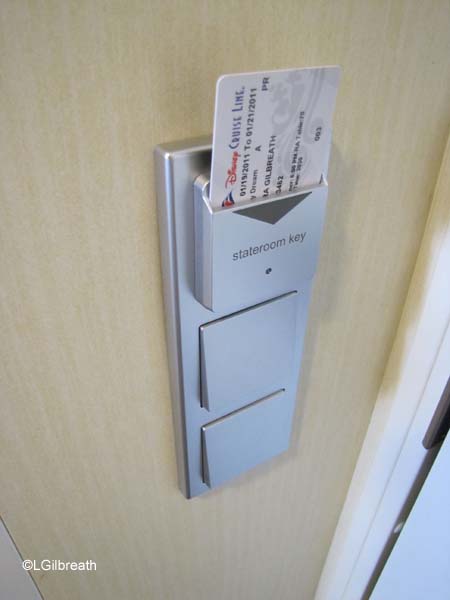 Place your key card just inside the door to enable the cabin lights.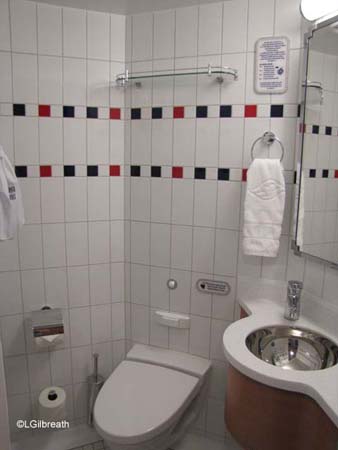 Toilet room to the right.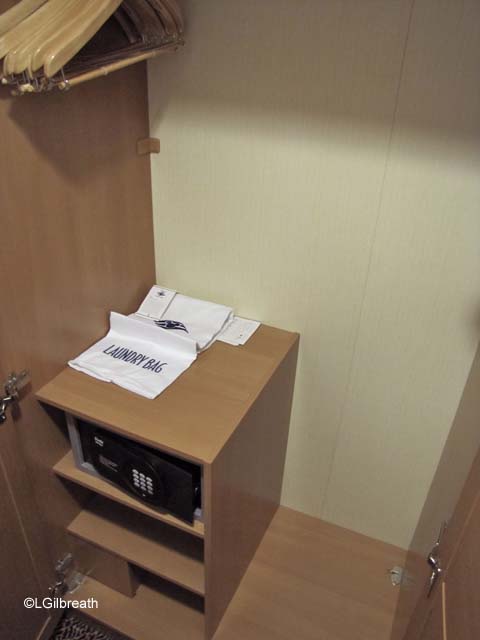 Closet with safe to the left.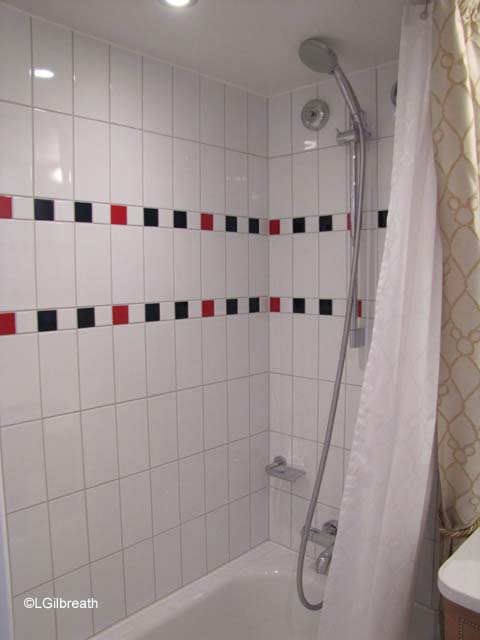 Bathtub and shower room to the right.

Sink and vanity in tub/shower room.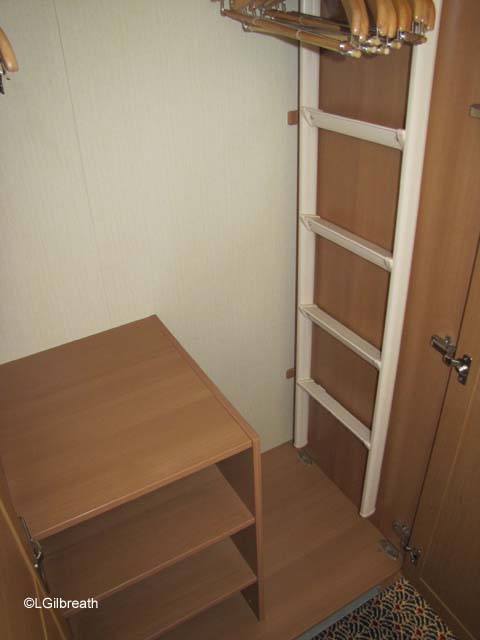 Other half of closet to the left. (Ladder is for access to the pull-down bed.)

Queen bed on the right. Pillowtop mattress with a duvet – so comfortable! It was a dream bed.

Artwork on the wall to the left.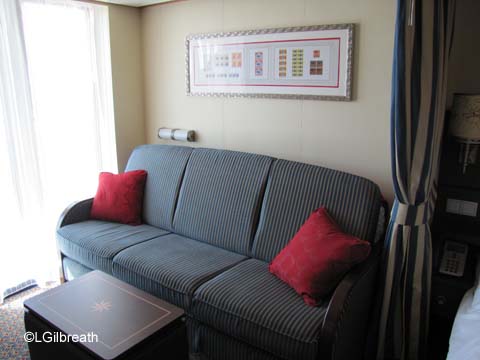 Sofa on the right – converts to a bed.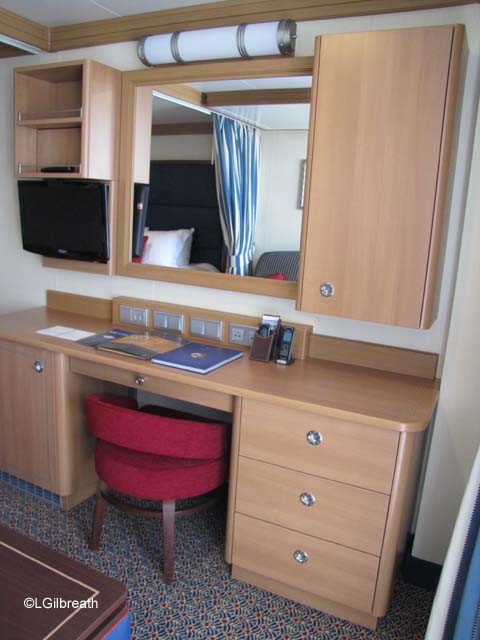 Desk, chair, TV, mirror on the left

The desk, with ship information, light switches and electrical outlets.

"Wave Phone" walkie talkies – these can be used aboard ship to communicate with those in your party, or those in other staterooms, if you know their number.

Veranda on the starboard side.
There's still lots more photos to come! If you have specific things you'd like to see please let us know – use the section below to submit a comment, or send email to
[email protected]
.
AllEars was invited media and guests of the Disney Cruise Line on the Christening Cruise.