by Emily Owens-Pickle
There is no time like springtime, especially at Epcot in Walt Disney World. For several weeks each year this park is transformed into landscapes of color and Disney characters come to life through Gerber daisies, hydrangeas, monkey grass, veggies, moss – you name it!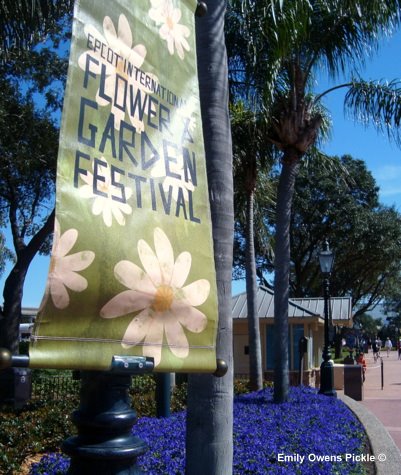 This is my fourth consecutive year attending the Flower & Garden Festival. Each show features old favorites and some new additions, while the flagship features of the show, the beautiful topiaries, move locations almost annually. Preparations begin more than a year in advance for this immense festival.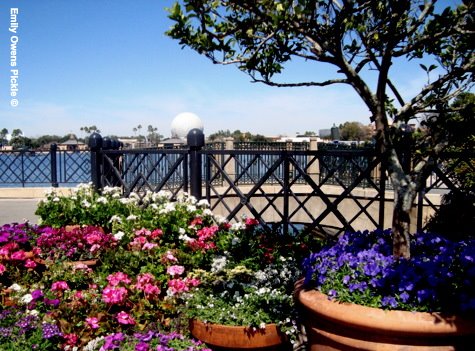 My favorite part of the festival each year is the inspiration I take home with me. Disney has a strong focus on green gardening and living. Many of the landscapes and exhibits use systems and ideas that can be created with minimal expertise and with equipment easily found at your local home improvement center or with items you already have stored in your garage. This year I took at least five great new concepts home to use in my own yard — all of these projects will require very little money and only a few hours of time. For that small investment I will have a beautiful outdoor area that is unique, easy to maintain and sustainable!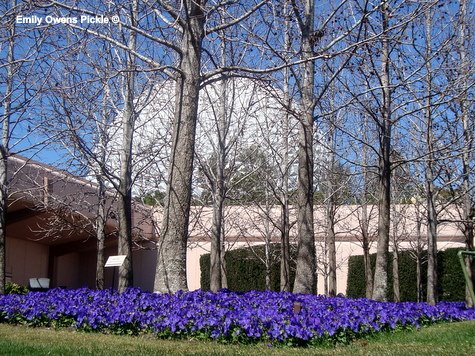 New Additions & Old Favorites
A new addition this year was Princess Tiana's Wedding Bayou. This quiet little nook is tucked right behind Tinker Bell's Fairy Garden (near the Butterfly House). A small archway leads you along a path that features four different plaques where children can do crayon or pencil 'rubbings' of nature images from this animated feature. Special paper can be picked up from a Disney Cast Member at the bayou's entrance. At the focus of this exhibit is a scene featuring the cast of Disney's newest animated release, The Princess and the Frog. The backdrop includes images of Princess Tiana, Prince Naveen and all of their friends. Like most of the festival, beauty is found in the details. Spanish moss is draped to create a banner over the newlyweds and multi-colored bottles are suspended from the tree branches creating a magical bayou with minimal expense and fuss. A quick trip to the craft store and many of these ideas could be incorporated into a springtime meal in the backyard or neighborhood block party.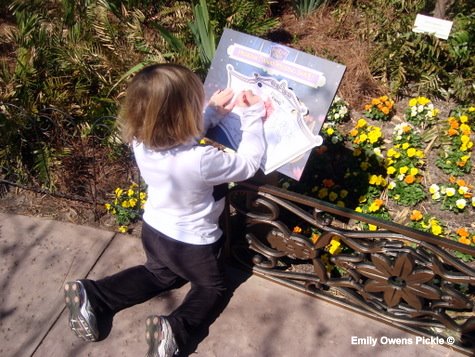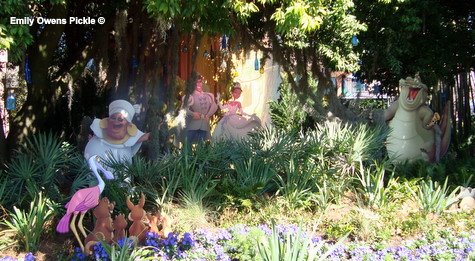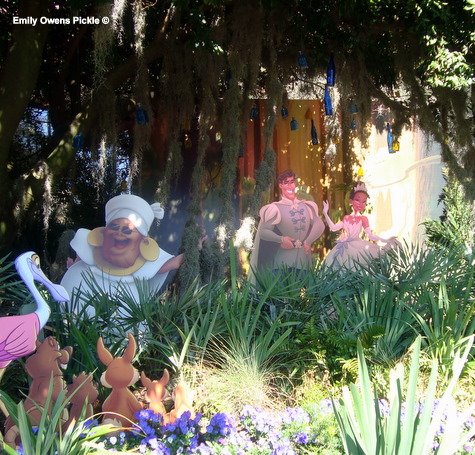 The butterfly house has undergone a major expansion this year. Renamed 'Fawn's Butterfly House' (formerly Minnie's Magnificent Butterfly Garden) it seemed to still be a little cool for many butterflies to be out and about-we only saw a few guys fluttering around the edges of the exhibit. The butterfly house has small houses which hold the chrysalis which will eventually hatch into these gorgeous creatures. Look closely at the potted plants lining the perimeter of the walkway-tiny caterpillars can be found munching the leaves and it is a great time to show little ones the entire life cycle of butterflies emerging before their eyes from bush, to chrysalis, to beautiful butterfly!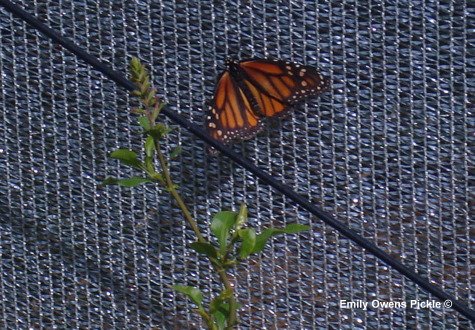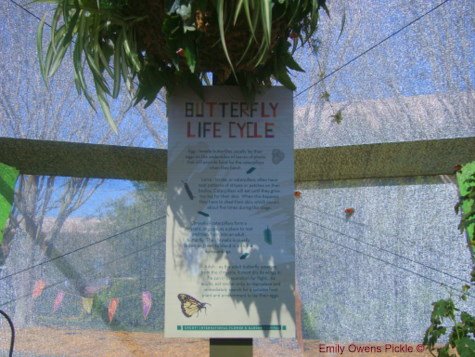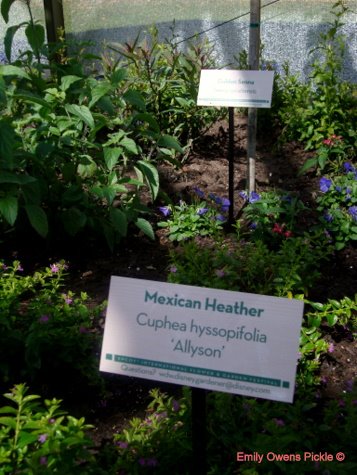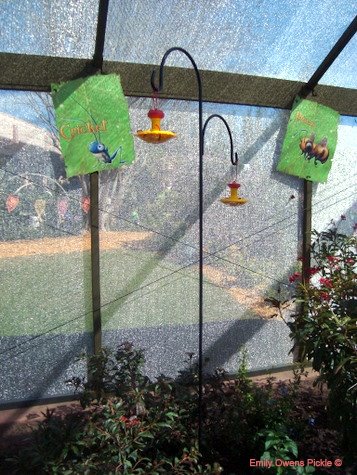 Tinker Bell's Fairy Garden returns again in 2010 — featuring topiaries of Tinker Bell and her friends, this lovely garden has fairy houses tucked throughout. Can you find them all? The back of the Fairy Garden is a great place for those traveling with little ones to grab a bench while youngsters run wild on state-of-the-art playground equipment only used during the festival.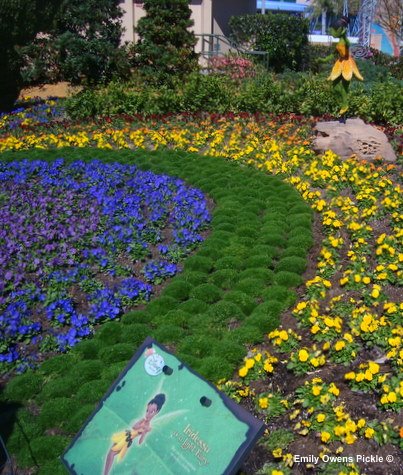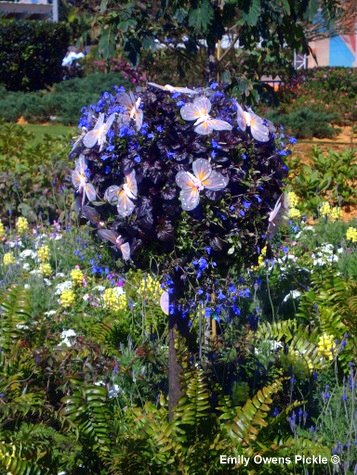 This year the festival center, Garden Town, is only open Fridays, Saturdays, and Sundays from 10 a.m. to 5 p.m. During these days you can browse festival merchandise (also available at other locations throughout Epcot and online at the Disney Store), and attend seminars from various outdoor living and gardening experts. We were too late for the two o'clock seminar – make sure you plan to be at these events at least 30-45 minutes early-it was packed! Guests are given a talk by a horticulture expert and during the hands-on events are given FREE goodies!
Guests at the 2 p.m. seminar were planting in beautiful ceramic pots and also given a reusable grocery bag with the Epcot 2010 Flower & Garden Logo to carry their new garden additions in. The bags are very cute this year-full color logos on a cream bag. You also get the chance to hear some really simple and easily applicable tips on improving your outdoor spaces in a sustainable way; these events are included in your Epcot admission.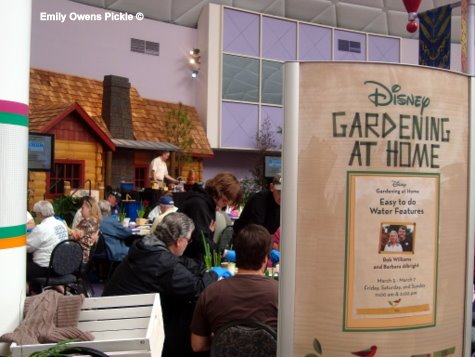 So, what is my bottom line on the 2010 Flower & Garden Festival? I think this year's team did an outstanding job. The placement of exhibits and topiaries fit very well with the theme of each area; last year, there didn't seem to be a natural flow. It was like they had decided to place things wherever they hadn't put them before. This year there seemed to be a very organic feel to the placement of exhibits, topiaries, and flowers. For instance, the placement of the Peter Pan, Captain Hook and 'Croc' exhibit is right across the UK Tea Garden-it looks gorgeous in this shady spot and makes sense in a storytelling context.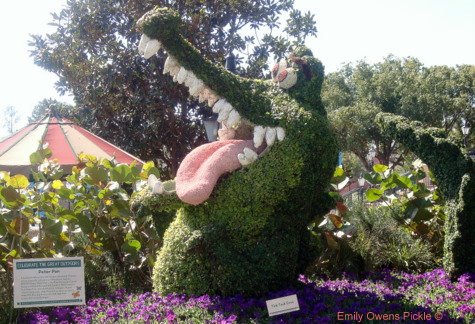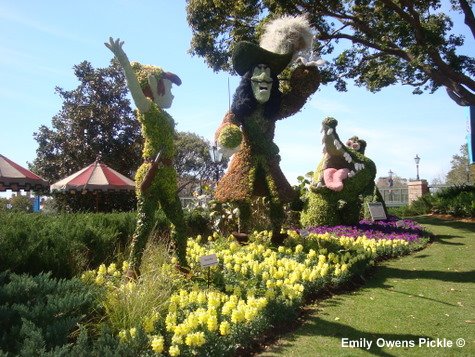 I was disappointed that there was simply a multifold brochure for this year's event instead of the usual multipage booklet. I was also surprised at the small number of lectures and limited hours of the Festival Center. I hope this is not a trend towards scaling back. I realize there is no way the Flower & Garden Festival generates as much traffic or sales as the very popular Food & Wine Festival and I understand that annual offerings must be productive in order to justify the time and expense given to events of such a large undertaking. Still, this is a wonderful event and I hope it is sustainable enough to continue for many (many) years to come.
Emily's F&G Must-See's:
— The Disney Oceans display in the center of the Future World walkway is gorgeous! Pause and pay close attention to the wake made by the dolphins in this ocean-scape.
— The Fairy Garden is just about as cheerful and whimsical as it gets. My personal highlight was the beautiful landscape in front of the Iridessa topiary — it was a little sparse this weekend but should fill in quickly with our rising temperatures and afternoon showers!
— The China pavilion has brought back their large and impressive Bromeliad dragon — this beautiful piece sits in the center of the lily pond.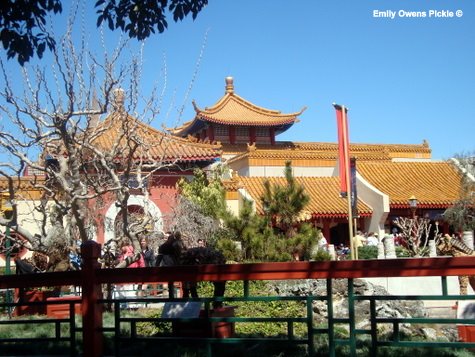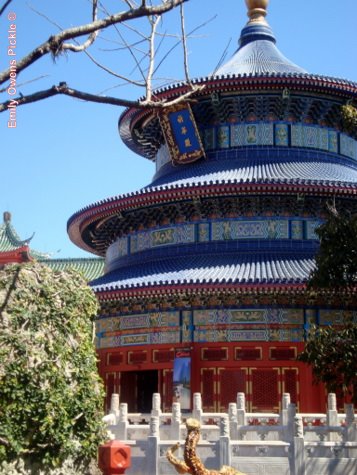 — I love the outdoor living display each year (near the Morocco pavilion). This year doesn't disappoint — the display features a summer kitchen complete with dining room and edible garden-wall display.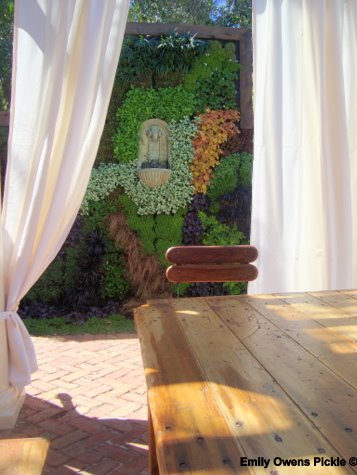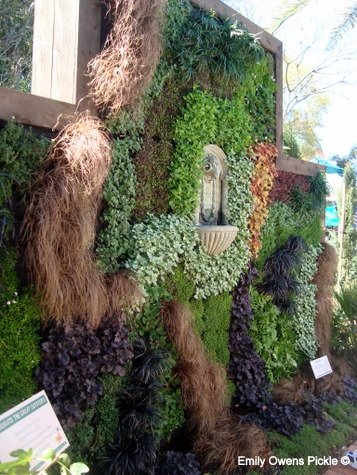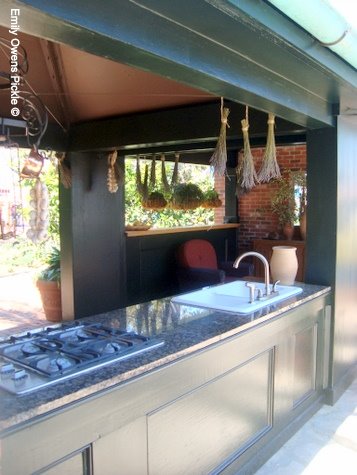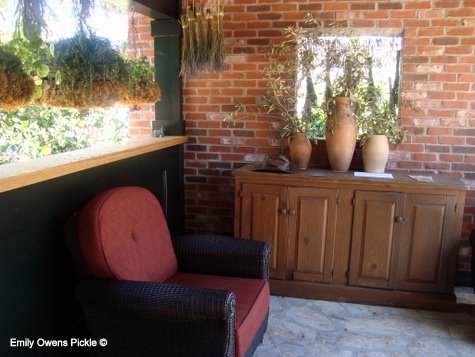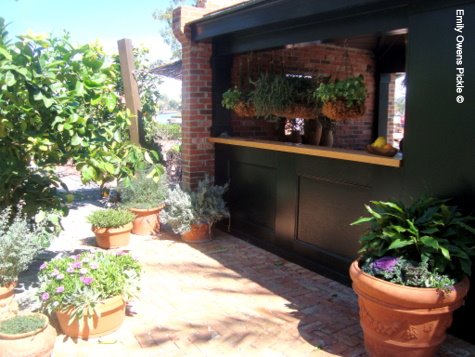 — The small train village beside the Germany pavilion is an absolute must-see this year. The entire village is celebrating the 2010 F&G Festival with us! Look closely at the buildings, town square, and tiny details-what a treat!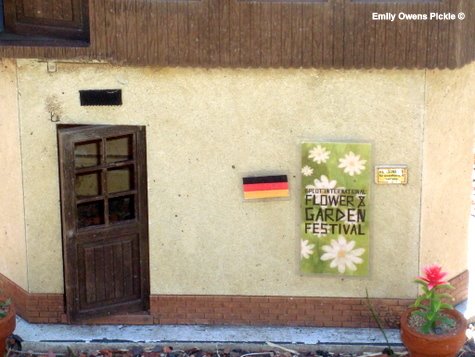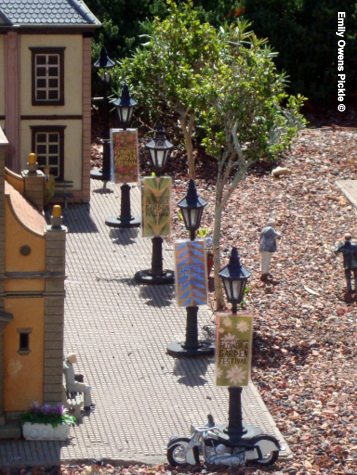 — Last but not least, try to do at least one seminar while visiting — they are entertaining and give even the novice gardener great tips to take home.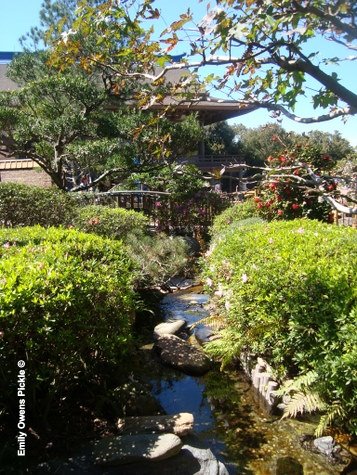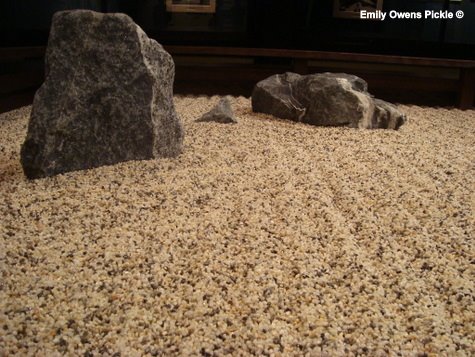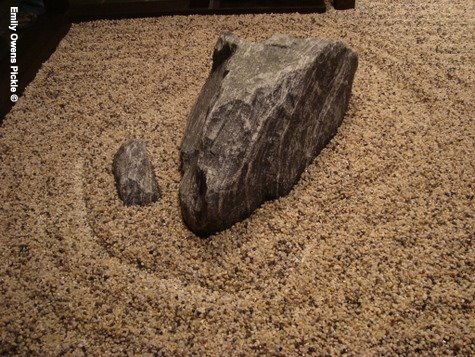 I could go on and on — everything is really a must-see for this event — plan to spend at least a day strolling this show.
The Flower & Garden Festival offers so many things to see and do, but there is also something magical and unquantifiable about waking up spring in the most magical place on Earth. There are many unplanned magical moments at the Flower & Garden Festival that even Disney can't create! Duck parents waddle through the park with fuzzy newborns in tow, bunnies hop and munch their way through the flower beds, and that beautiful Florida sunshine pours down reminding us of warmer days ahead. Enjoy!
More Flower and Garden Festival Information HERE!
Tell us what YOU think about this year's Festival – Share your tips and thoughts!