Festival Follow-up
by Debra Martin Koma
Senior Editor, AllEars®
It's not often that I get to visit Walt Disney World two weekends in a row, being that I'm from out of state and all, but due to an unusual confluence of events, that's what I found myself doing recently. As a result, I was able to tour Epcot the weekend *before* the annual Flower and Garden Festival started, and then again the weekend *after* it started. It was kinda neat to see the changes just a few short days had made, so I thought I'd share them with you.
When I was in Epcot before the festival started, the main entrance display had not yet been installed, so I was eager to see it. As horticulture manager Eric Darden had told me previously, the display featured Donald and Daisy Duck, as well as Goofy and Pluto, in a Canadian Rockies setting, camping out and "Celebrating the Great Outdoors," the festival's 2010 theme.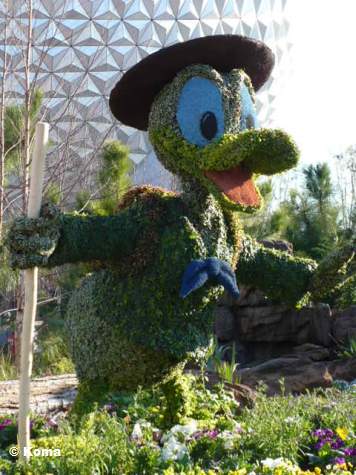 True to form, the 14-foot Goofy topiary showed our canine friend in the awkward predicament of hooking his own pants with his fishing pole, while Canadian Mountie Donald and Pluto looked on. Off to the side Daisy calmly roasts marshmallows, the flames of her fire portrayed by bronze and copper-colored blooms. The scene is beautiful, accented by a waterfall and pine trees in the background, all set against the globe of Spaceship Earth, glinting in the sun.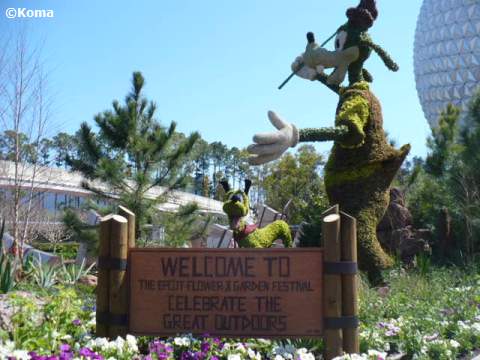 Another thing that was interesting to note were the individual topiary exhibits. Darden had commented during our tour that they were constantly looking at ways to improve upon each display, and I saw several cases of their last-minute tinkering. The Lion King exhibit in front of Spaceship Earth, for example, which features Rafiki holding the baby Simba up for all to see, had sparse foliage behind it when I saw it before the festival opened. But on my more recent visit, you can see how space had been filled in with bushy plants to give the whole scene a lusher look.
In the Twining's Tea Garden in the UK pavilion, too, I saw the work of additional detailing. See the teacups before…
and after…
When I had visited before the festival had started, it had been a cold, dreary, rainy day, so many of my shots looked dull and lackluster. This was especially true in and around the Pixie Hollow Fairy Garden. But on my subsequent visit, not only was I treated to a blue sky and more vibrant colors, but the butterflies had been released, and I was able to capture quite a few flitting around Fawn's Butterfly House.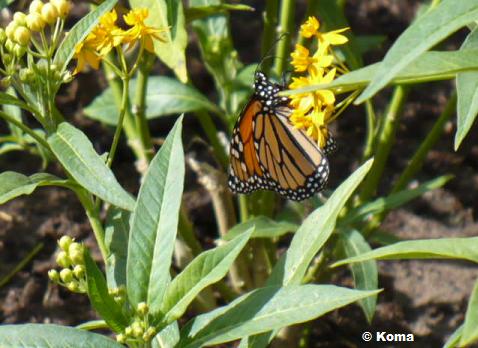 The finished Art of Green Living Garden lived up to the expectations I had had for it — truly had become a relaxing place to hang out, so much so that I couldn't get a decent photo of the seating, due to all the crowds. Sorry, you'll have to see it for yourself. But the whole area is just so beautifully designed, like a Tuscan garden area.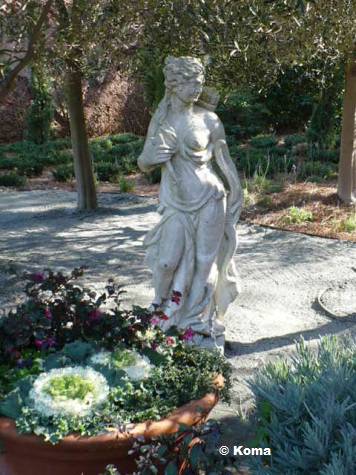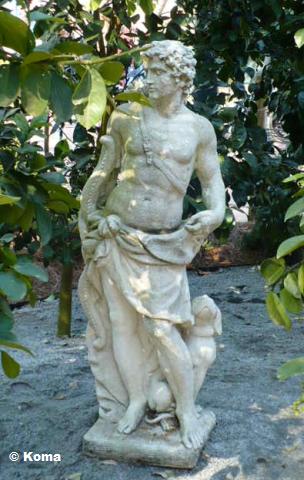 Besides things that had been tweaked since my first visit, a number of activities and events had, obviously, actually started.
In the former Wonders of Life pavilion, operating under the name of "Garden Town" for the duration of the festival, the educational sessions were in full swing. I happened to run into festival manager Darden who was keeping an eager eye on things, who told me that the 2 p.m. water gardens talk that was underway was at full capacity — 77 people. "There were that many in line 50 minutes BEFORE the talk started," Darden claimed excitedly. "It's a shame that we ended up turning people away, but that's never happened before – the turnout is great!"
Over in the France pavilion, attendance was great for the Guerlain Fragrance Garden Tour that I took, too. The tour is offered at 2, 4 and 6 p.m. daily. I attended the 4 p.m. tour, which Guerlain Representative Caridad Canales told us is given by an International Program Cast Member. The group of about 20 others and I were led through the fragrance garden by Abou, a young man from Lyon, France, who was giving the tour for the first time.
He started by sharing a brief history of the Guerlain company, founded in 1828. He then proceeded to lead us around the garden, which is marked by groupings of plants whose essences go into Guerlain's many fragrances. At the Flora Nymphea exhibit, for example, there's an arrangement of planters with orange blossoms and lilac, for those are scents that go into Guerlain's Aqua Allegoria collection. At each exhibit, you'll also find a "scent box" that allows you to get a whiff of the fragrances. This year, there are new boxes, with knobs that turn, rather than the "lift the flap" type exhibits of previous years.
Abou took about 20 minutes to walk us around the garden, also pointing on the hidden bees nestled among the plantings. Explaining that the bee is the symbol for the French monarchy, Abou added that when turned upside-down, the bee resembles a fleur de lis, a well-known symbol often associated with royalty. In addition to this walking tour of the garden, Guerlain also sponsors a scavenger hunt for children who would like to search for the hidden bees scattered around the pavilions floral arrangements. The tour concluded with Caridad handing out small complimentary samples of a Guerlain perfume.
Though this follow-up visit to the Flower and Garden festival did afford me the chance to see and do more, there were still plenty of things I didn't get to see, and a few activities I would have liked to have tried — like the tour of the UK pavilion's Tea Garden (offered on weekends at 2, 4 and 6:30 p.m.).
Never mind. I'll get another chance — lucky me gets to visit the Festival a third time next month, when I travel to Walt Disney World as chaperone for my son's school orchestra's trip!