It's Cast Members who make the Disney parks magical. They go above and beyond everyday to make sure our experience is one to be remembered. Disney's Cast Members really are something special. This week we'll be paying homage to them in our Pics of the Week.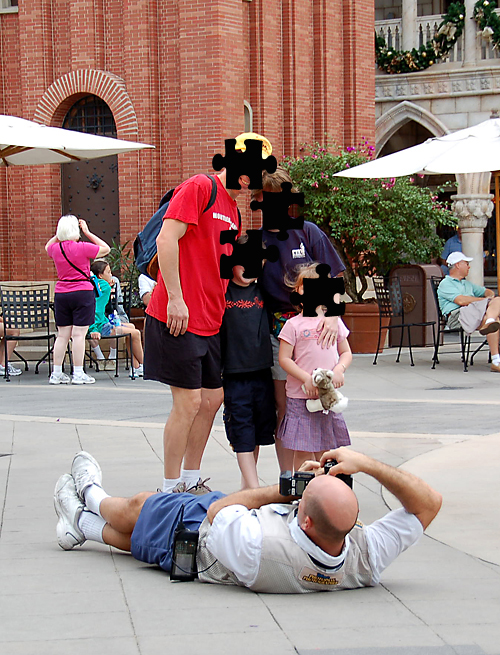 Copyright © 2007 Barrie Brewer, Nikon D50, 18-200VR lens, 1/50s shutter, f4.5
This is Stan, a Photopass photographer at Epcot. He takes his job very seriously and has a good time doing it. I know, because I had an opportunity to watch him work when I was taking a little breather in Italy in the World Showcase. He was fabulous! He really went all out to make sure the people he photographed were going to love their vacation photos when they got home. This was just one of the many creative shots I saw him set up. Hats off to Stan!
It hadn't occurred to me that I'd be using this photo online so I didn't think to ask this family for permission to post the children's photos. Rather than lose the shot altogether, I turned it into a puzzle with a few key pieces missing.