Last time I posted old pictures of WDW I received numerous emails requesting more. So here goes. Once again, all of these pictures were taken in January 1972, just a little more than three months after the "World" opened.
These first two pictures are of topiary as seen while driving from the Main Entrance toward the Contemporary Resort. An interesting note"¦ These were fake – made out of plastic. I'm not sure exactly why. Perhaps they were an afterthought and Disney didn't have time to sculpt real plants before opening. Or maybe they didn't have sprinklers out this far yet. Whatever the reason, I was a little disappointed to see fakes since I was used to seeing the real thing at Disneyland.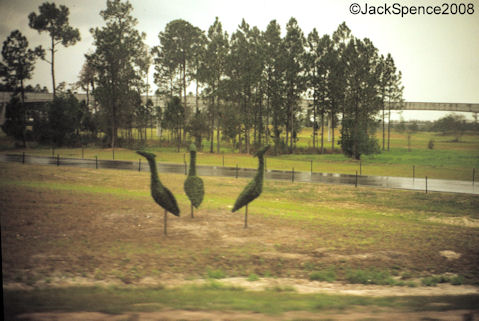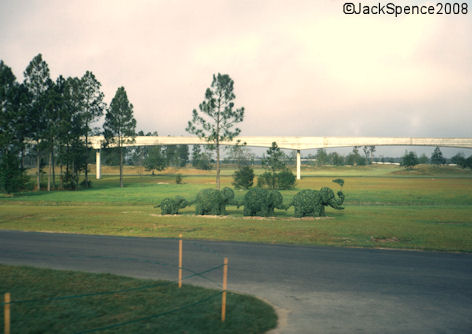 This next picture is of more plastic topiary. The Magic Kingdom bus loading area now occupies this space.
The newly opened Polynesian Resort, as seen from the monorail, is pictured here. The ferry landing is in the foreground. Notice the Poly was much smaller then. The two additions were still years away.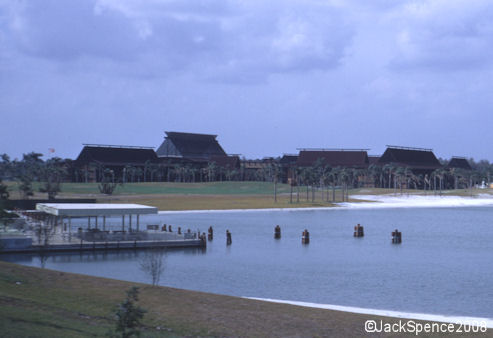 And this next picture was also taken from the monorail looking back across land that would eventually become an expanded Polynesian Resort.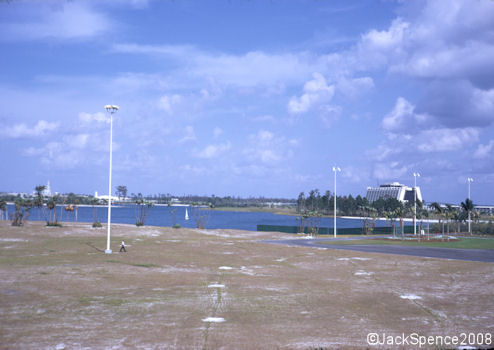 This final picture was taken looking north from the Contemporary. Notice the utilities plant. It was an eyesore back then but is now hidden behind trees.