Disney certainly has some very impressive things in their parks that keep people coming back for more.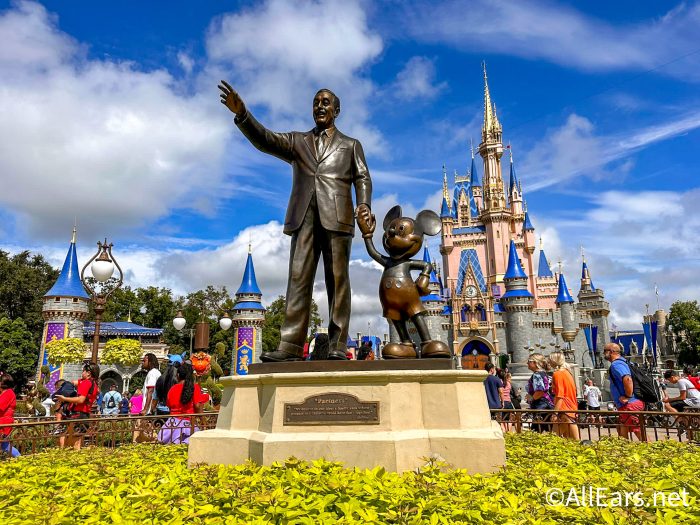 We love appreciating aspects of Disney rides others may not notice, trying food that genuinely makes us recommend it to everyone we know, and everything in between. However, something that never fails to impress us is some of Disney's animatronics — here are four that blow our minds every time we see them.
In case you're unfamiliar with animatronics, the official definition, according to Merriam-Webster, is "a puppet or similar figure that is animated by means of electromechanical devices." Basically, they're lifelike robots! These are some of the most impressive around the Disney parks.
Hatbox Ghost
While the Hatbox Ghost has been in Disneyland's Haunted Mansion for quite some time, Disney World will finally be getting its own version of this animatronic soon.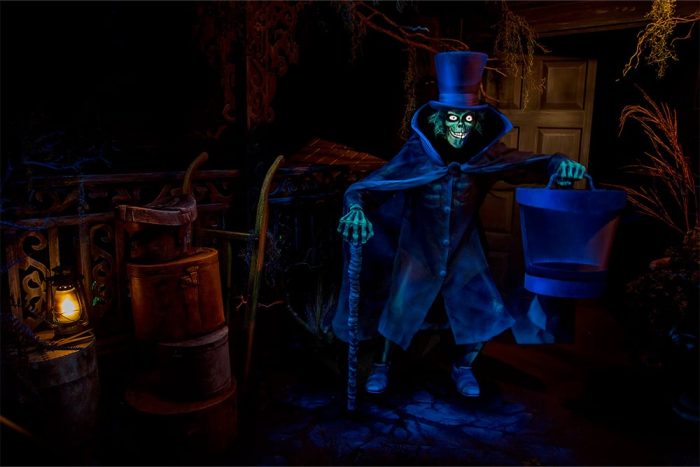 This is quite an impressive animatronic. While it doesn't move a lot, the head disappears from the shoulders into the box the ghost holds. It's so seamless and shocking that it makes the top of the list for many guests' favorite Haunted Mansion ghost.
Everyone in Rise of the Resistance
Rise of the Resistance in Disney's Hollywood Studios and Disneyland is impressive for many reasons. The ride system itself is a marvel of modern technology, but the animatronics throughout the ride are another reason for its popularity.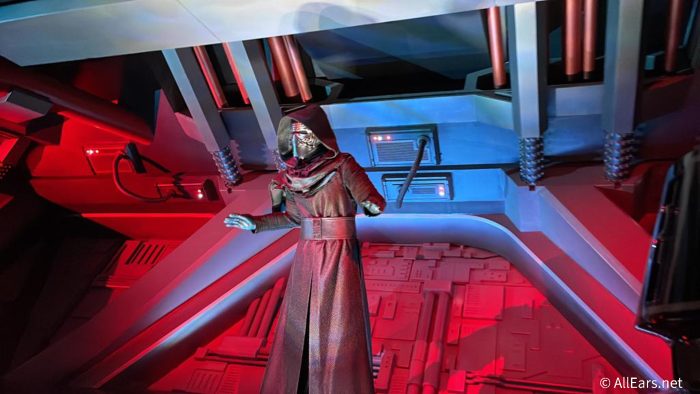 Specifically, the animatronic of Kylo Ren throughout the ride is one of the most impressive. When he's moving how he should, it's hard to remember he's not an actual person. However, because the technology behind him is so complicated, it's not uncommon to see a small issue with the animatronic when you ride.
Na'vi Shaman
You knew it would be on here — the Na'vi Shaman from Na'vi River Journey in Disney's Animal Kingdom is easily one of the most impressive animatronics we've ever seen.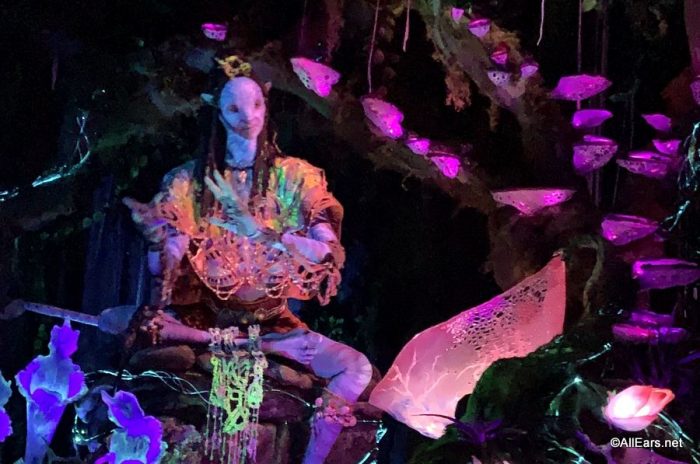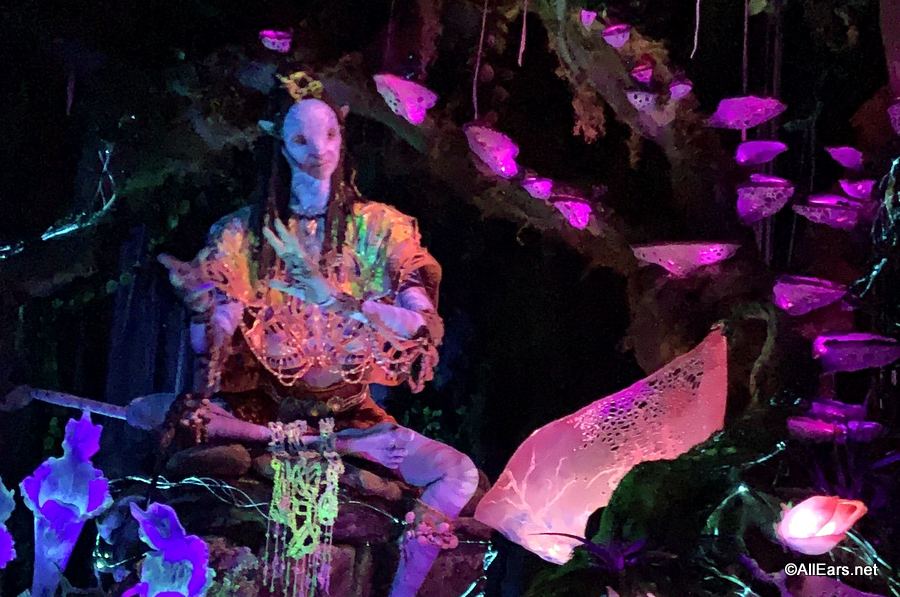 Talk about fluid motion — this animatronic moves its arms and drums so seamlessly that many Disney guests have actually doubted this was an animatronic. It is one, however, and while it can have its issues occasionally, it seems to have much fewer issues than other complicated animatronics in the parks.
Spider-Man
Spider-Man over in Avengers Campus isn't your normal animatronic. You won't see him up close, but that doesn't change how impressive he is.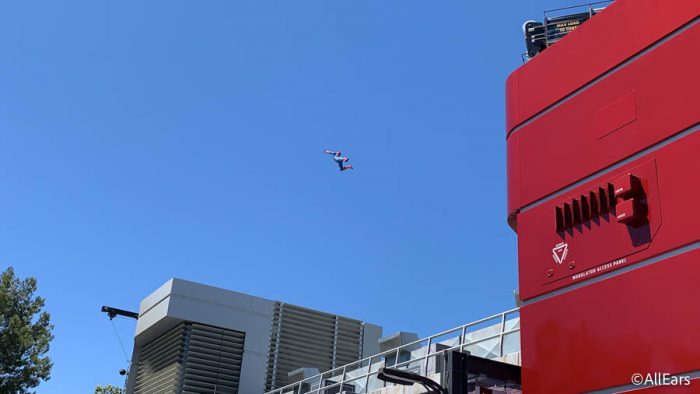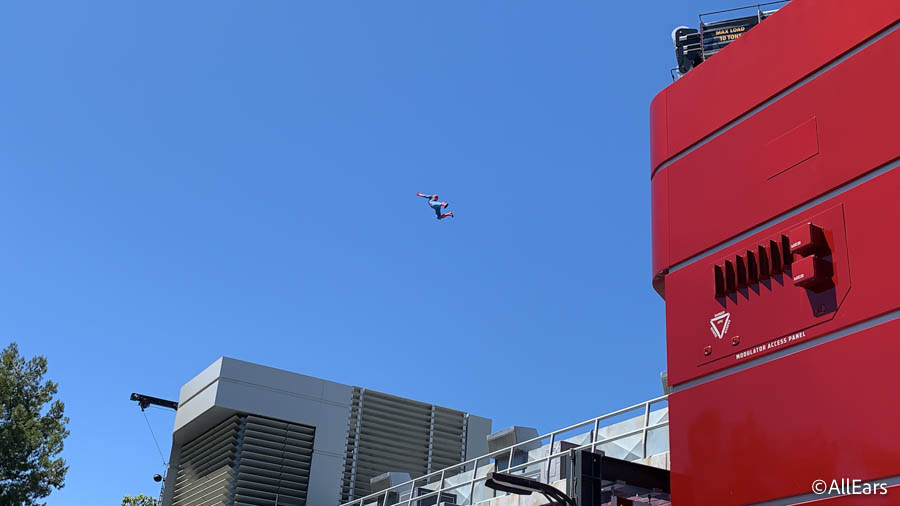 During Spider-Man's show at Avengers Campus, you'll see a real-life Spider-Man character for most of the show doing stunts and greeting guests, but when you see him fly through the air above the campus? Yeah, that's an animatronic! It's very hard to believe since it moves as smoothly as a real person would, but don't worry; no Disneyland actor is being launched through the air and forced to tuck and roll!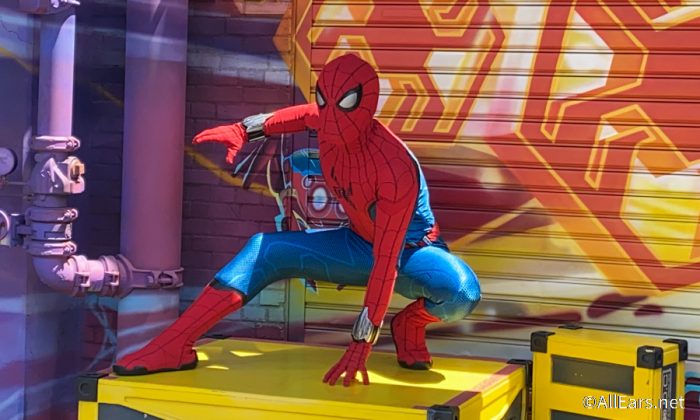 There are plenty of other amazing animatronics in the Disney parks, and we know Disney continues to up its game with every new development and addition to the parks. As always, stay tuned to AllEars for all the latest and greatest Disney news!
Join the AllEars.net Newsletter to stay on top of ALL the breaking Disney News! You'll also get access to AllEars tips, reviews, trivia, and MORE! Click here to Subscribe!

What animatronic is your favorite in the Disney parks? Tell us in the comments!