Although the EPCOT Food and Wine Festival has been underway for some time now, more delicious things are on the way.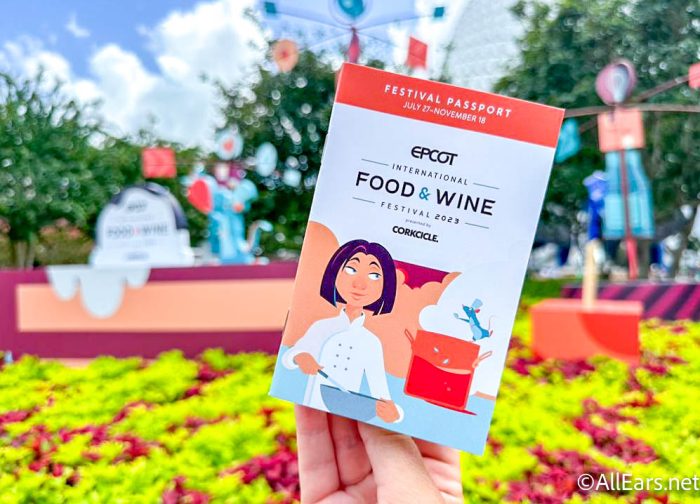 Yes, in celebration of Disney's 100th Anniversary, four new celebratory booths are making their way to the Food and Wine lineup. What's even better is that these booths will REMAIN in EPCOT throughout the 2023 International Festival of the Holidays, which means you can grab snacks and sips from these booths for months to come. These new booths will become available on September 22nd, and we've already spotted the MENU BOARDS which feature PRICES. 🤑
Let's start off with Bubbles and Brine! Bubbles and Brine is one of the booths that will be joining the fun to celebrate the 100th Anniversary. Already, we could tell that this will be one celebratory booth!
So, what will pricing look like? Let's check it out!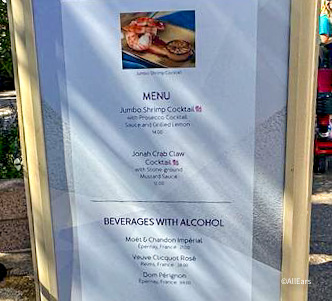 You'll be able to grab some sparkling wines and champagne as well as some seafood! Jumbo Shrimp Cocktail for $14 and Jonah Crab Claw Cocktail for $12? You can also grab the Moet & Chandon Imperial for $21, a Veuve Clicquot Rose for $38, and Dom Perignon for $69. We can't WAIT until September 22nd. This is pretty much the same menu that was released ahead of time, but it seems to be missing the caviar that the pre-released menu included.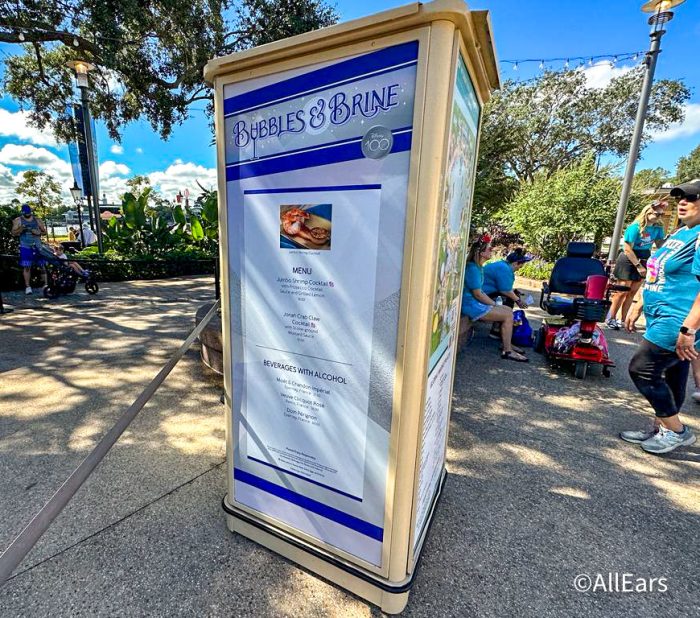 Next up, menus with prices have been put up at Wine and Wedge.
Here, you can get Assorted Artisanal Cheeses and Accompaniments for $7, Boursin Fig and Balsamic Souffle for $5.75, Southern Pimento Cheese for $5.75, and Artist Palette of Wine and Cheese for $18. For drinks, you can get a Reisling for $10.50, Apple Brandy for $8.50, and a Black and Blue Port for $8.20. Or, you can get a flight of all of them for $32.
Next up, we got to check out the prices for Char and Chop!
At Char and Chop, you can get Roasted Porchetta for $6.25, Grilled Impossible Spicy Sausage for $6, and Meat Assorti for $6.75. For drinks, you can get a Krombacher Pilsner for $5.50, North Coast Laguna Baja Vienna Lager for $5.50, Motorworks Brewing Midnight Espresso Coffee Porter for $5.50, GoGi 'Birdie' Pinot Noir for $16, and a Bloody Mary with Seaside Grown Bloody Mary Mix and Kurvball Barbecue Whiskey for $11.
We also saw the future location of Swirled Showcase, which currently does not have a menu posted.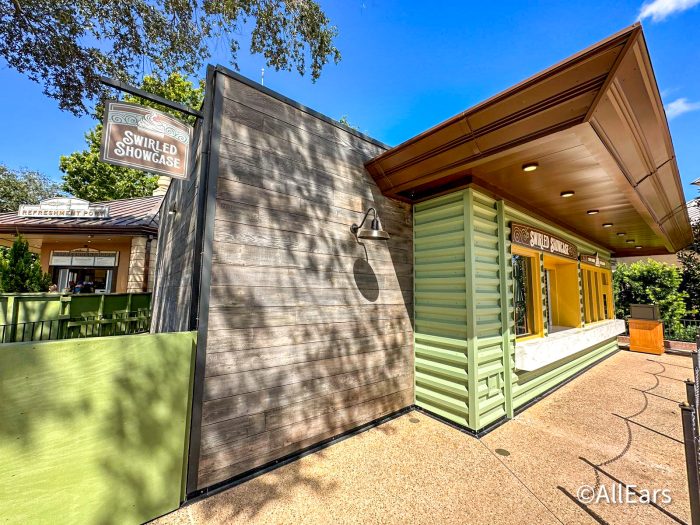 We aren't yet sure whether or not the booths will keep the same menus throughout the holidays. They might offer different seasonal items OR they could very well keep the same menu items. We will let you know as soon as we find out!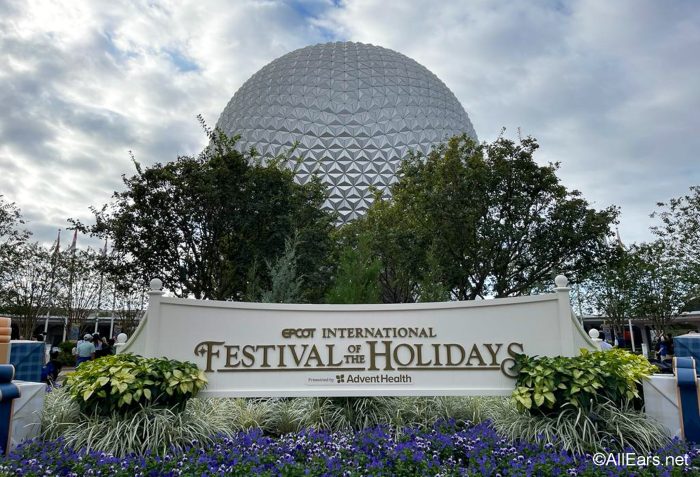 We'll continue to keep you all updated with more Disney news and even food reviews! Make sure to follow along for more so that you're always in the loop.
What do you think about this new booth? Let us know in the comments!