We know you're already in a rush to see and do all the things while you're visiting Animal Kingdom, but have you ever stopped to look at this before?
With so many things to do around Disney's Animal Kingdom, it's hard to fit in time for something more between riding your favorite rides like Flight of Passage or Kilimanjaro Safari,  picking up great food options, and tracking down hidden secrets around the park, but we've found something that might make you take a second glance next time you visit.
We popped in to see what might be new at Island Mercantile close to the Tree of Life to hunt down some fun merch but what we got instead left us with questions.
Normally when you walk into these stores around the parks you're truly just searching for what new items might have just hit the shelves or racks but this time we took an opportunity to let our minds wonder and wow, did it change our perspective!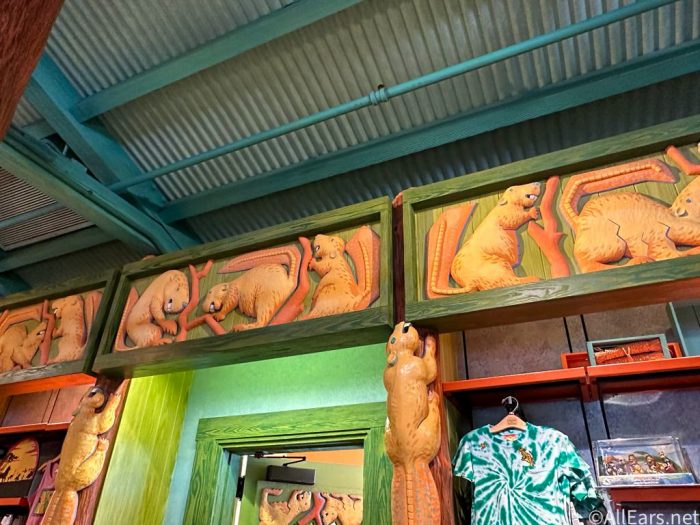 You may have not taken the time to notice yourself yet, but check out the changing animal themes of each of these rooms within the store. Yes, we said rooms, plural — it's that big! There's a section for beavers with touches like the chewed wood detail on the end caps of the merchandise shelves…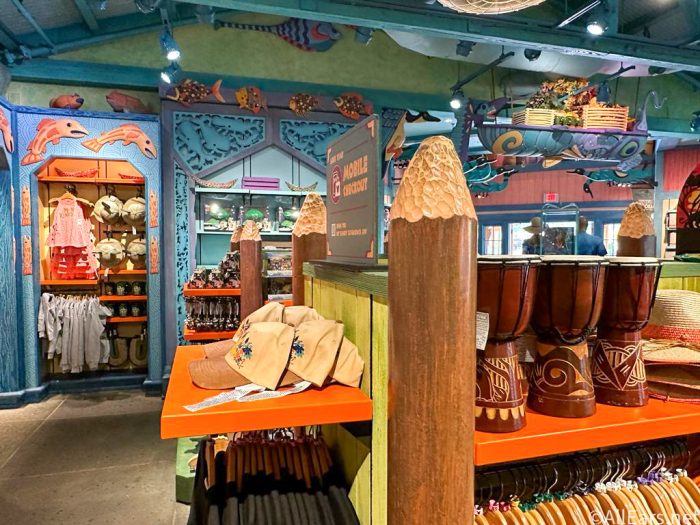 …and even a few more towards the top of the ceiling.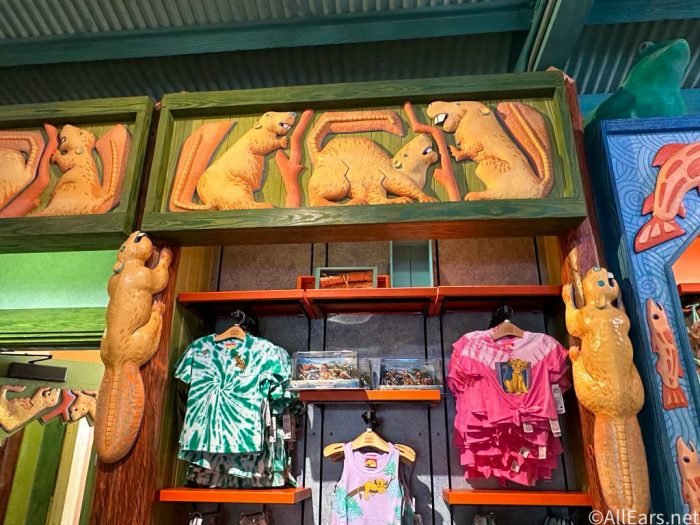 Moving out of that room brings you into another with… BEES! Have you ever noticed them before?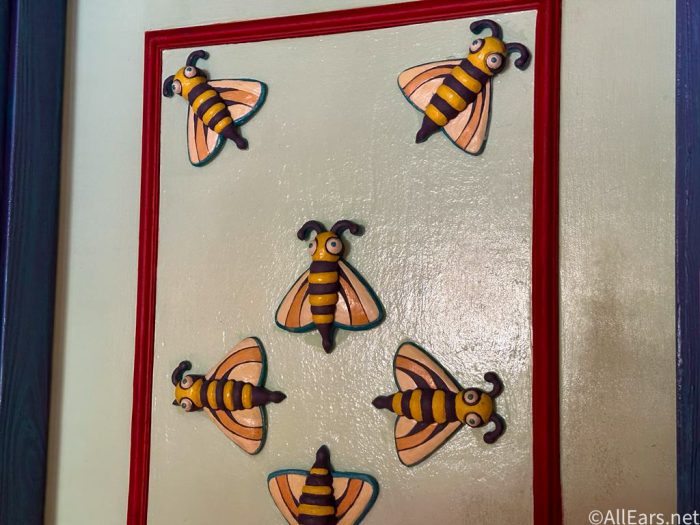 There are even touches of elephants in another room. It's ok to take all the pictures you like, they have their trunks on (thanks for that joke, Jungle Cruise)!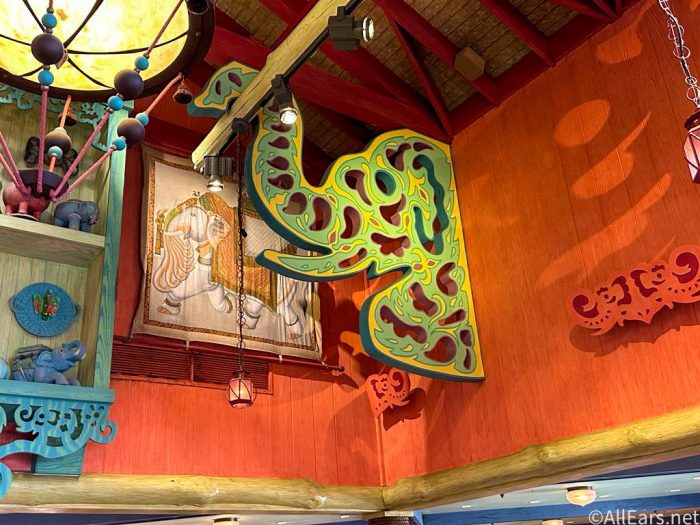 Some of these details are very large and noticeable, while others may take a bit longer to spot, like this little touch.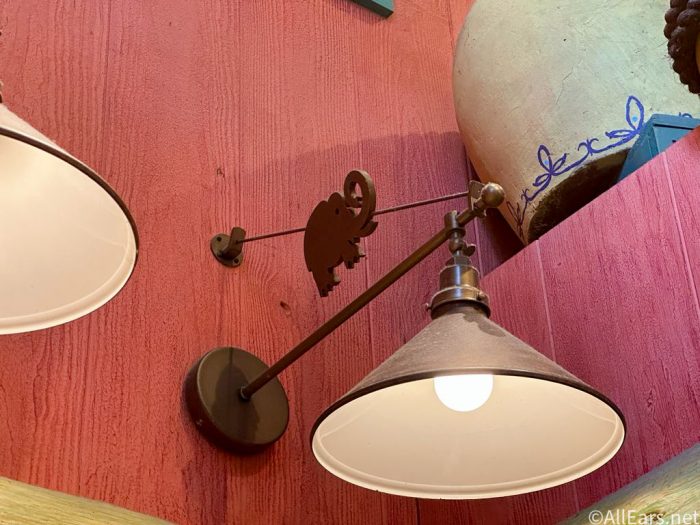 Now that we've piqued your curiosity, you'll now know where to look to spot these details in such an interactive way and impress your friends. We're always on the lookout for neat things to point out to you at Disney World so stay tuned with us at AllEars for the latest.
What do you think of the theme in here? Tell us down below!