Disney's Hollywood Studios has a BRAND new restaurant — but some people aren't interested in going…at all.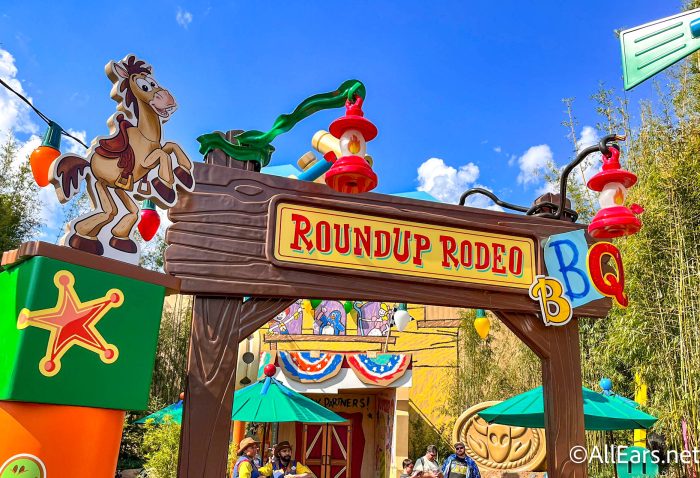 Roundup Rodeo BBQ is the new Toy Story-themed all-you-care-to-eat family-style restaurant in Toy Story Land. It's got BBQ food (as you might expect), all kinds of elaborate Toy Story theming, and more. We've shared our thoughts on the experience and actually, there were many menu items (and lots of fun easter eggs) we enjoyed. But not everyone is excited to eat here and they've got some reasons YOU might want to consider.
Over on our AllEars Facebook Page (follow us there for all kinds of content!) we asked our readers "Do you plan to visit Disney World's NEW restaurant, Roundup Rodeo BBQ?" While some shared their excitement to see the new spot or reviews of their recent visits, others were a little less than thrilled at the idea of stopping by (or less than pleased with their recent visits).
Let's go over some of the chief concerns and some things you'll want to consider when thinking about booking a reservation here.
Concerns About the Food
The main concern many raised for this spot was with the restaurant's food options for various reasons. It's important to note that the food at Roundup Rodeo BBQ is all BBQ-inspired and it's served family-style (all-you-can-eat).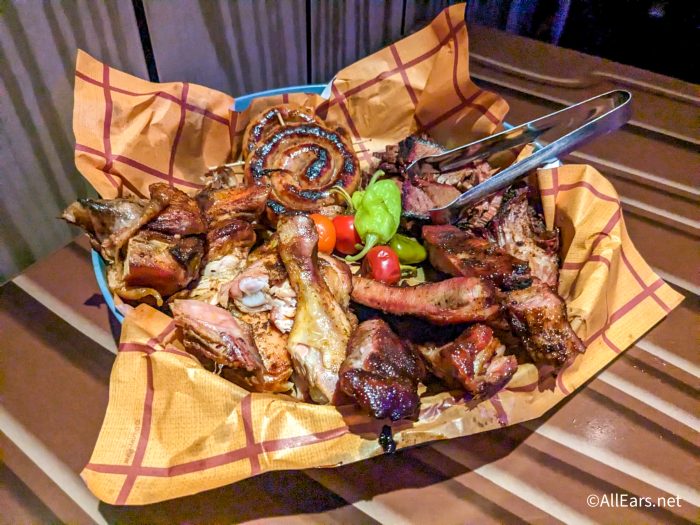 There is a plant-based menu available if you want it, but there is NO specific kids menu and NO a-la-carte menu. Instead, kiddos and adults will all share in the meal together, which features cheddar biscuits, salads (tomato salad, watermelon salad, and romaine and kale salad), a platter of house-smoked meats (or plant-based alternative), sides (which can include your choice of fried pickles, mac and cheese, corn on the cob, and more), and your selection of a dessert.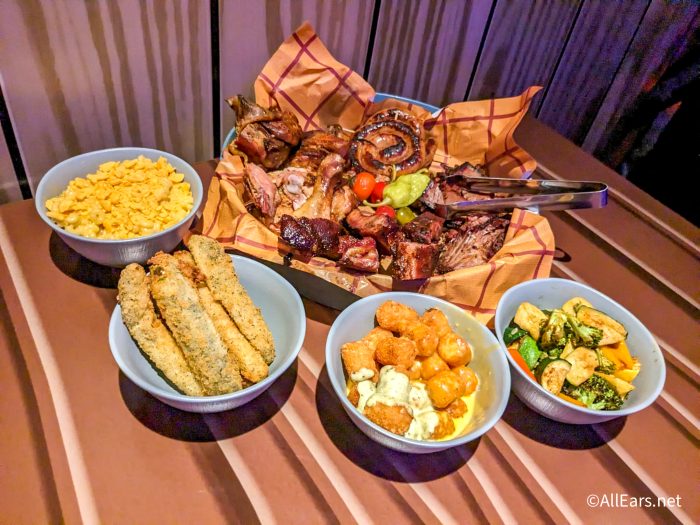 For some, the fact that this is BBQ food alone was a concern, especially since there are many different styles of BBQ around the United States, each with its own unique flavor profile.
BBQ fans from Georgia, Texas, Memphis, the Carolinas, and more chimed in with comments about their BBQ "snobbery." 😄 For them, getting great BBQ is not a hard thing, so the idea of eating Disney's version of BBQ food was less than appetizing.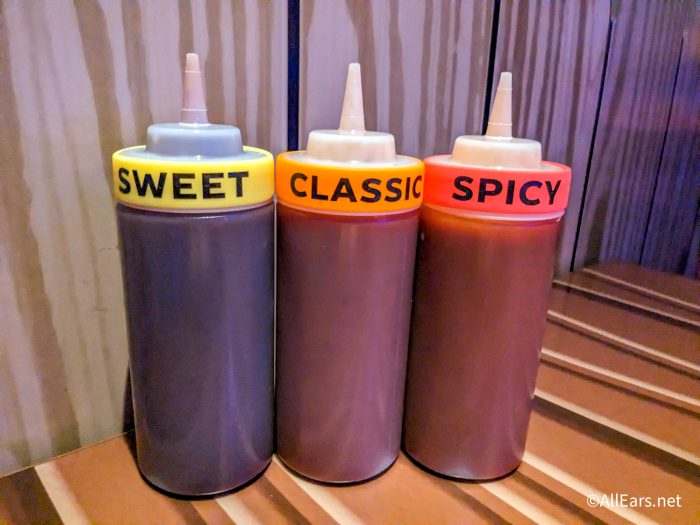 One shared that they aren't willing to pay "Disney prices" for BBQ food they feel they can get better versions of back home for "half the cost." For some, the specific style of BBQ served here was also a concern.
And since there aren't other food options on the menu, the BBQ alone doesn't really draw in some readers to this spot (from a food perspective).
For others, BBQ "snobbery" didn't play a role, but they were concerned about eating BBQ food in general. Some expressed a concern about whether they'd like the food, or whether they'd be able to find anything that would fit their specific allergy needs.
In terms of liking the food, there's not a whole lot of wiggle room. The items on the menu are the ones offered, though you will want to ask about any special add-ons like the salmon we were able to get. The good news is also that if you like a particular item, you can ask for more of that and keep eating it to your heart's content.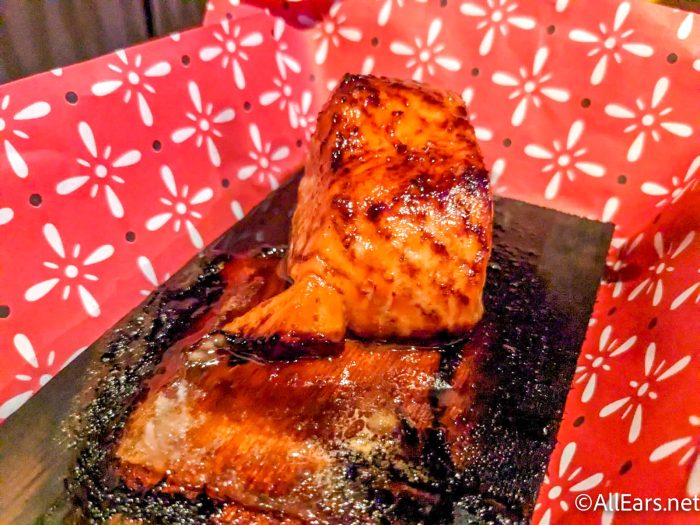 In terms of allergies, we'd highly recommend reaching out to Disney in advance to let them know about your allergy needs so they can advise you as to what a chef might be able (or might NOT be able) to do for you.
The online menu does list some allergy-friendly options for this restaurant with what specific allergies they address, but for more details or answers to specific questions, email Disney at [email protected].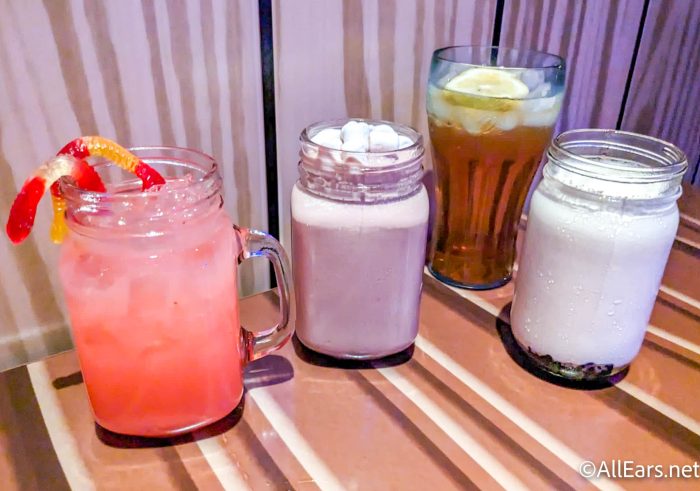 Some readers simply said that they prefer other food choices and that's why they'd be skipping on a stop here. And that is something you'll really want to consider before visiting.
We highly recommend going to our Roundup Rodeo BBQ page to look at the full menu. Share it with your friends/family members and make sure everyone sees something on the menu that they're willing to eat before you pay the cash to go there.
NO Characters!
One reader mentioned a big reason why they aren't visiting (and it's one you'll want to know about). Roundup Rodeo BBQ is NOT a character dining experience. 
The restaurant is heavily themed and has all kinds of entertaining features within it that you'll get to look at during your meal, but the Toy Story characters DO NOT meet guests here or show up at all during the meal.
For one reader, that was a make-or-break situation. They shared that if Disney had put characters there, they would have visited "for sure."
If you're only looking for a character meal in Hollywood Studios, head to Hollywood & Vine. You won't find Toy Story characters there, but you WILL find Disney Junior characters at breakfast, and Mickey and friends at lunch/dinner.
Rating: 8.33

/ 10
Recommended By: 67

%
Menus:

Lunch/Dinner

Services:

Table Service , Family Style
Reservation Drama
For some, the desire to visit Roundup Rodeo BBQ is there, the only thing standing in their way is…the reservation system. Reservations ARE required to visit this restaurant, and since the restaurant is so new (and can be popular) you'll want to make those well in advance. Various readers shared their doubts about getting reservations for upcoming trips or their simple inability to find one.
Reservations can be made 60 days in advance of your trip so keep that in mind and mark that start date in your calendars. Also, consider visiting the restaurant and checking to see if there's any walk-up availability on the day of your trip — never hurts to ask!
Are Other Spots Just BETTER?
For some, it's not necessarily that Roundup Rodeo BBQ isn't intriguing, but they feel that other options in Disney World are just better.
One shared that there are "lots of choices" when it comes to dining in Disney World, and that alone puts Roundup Rodeo BBQ in a "maybe" category for them.
Others shared that they'd prefer to stick with Regal Eagle Smokehouse (EPCOT) or The Polite Pig (Disney Springs) when it comes to BBQ in Disney World. Both of those spots feature a-la-carte menus and quick service style meals, meaning you'll generally get your food quicker and it can be much cheaper since everyone will only need to order the specific items they want.
That is something to consider when planning ahead — will the food here be "worth it" to you, or would you prefer to get your BBQ somewhere else?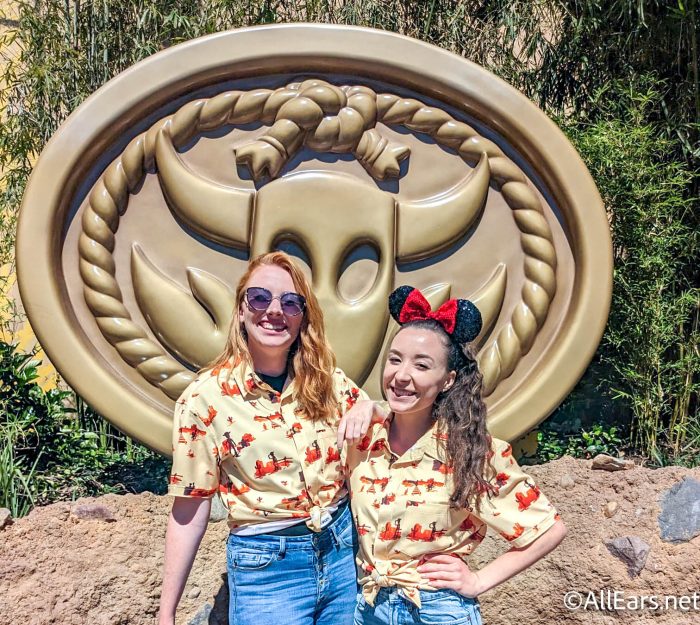 In our opinion, the barbecue at Roundup Rodeo BBQ is more along the lines of a backyard family barbecue rather than the regional barbecue you can find somewhere like Regal Eagle. But we really did like the Homemade Cheddar Biscuits, Smoked Ribs, and Beef Brisket, among other items.
Watch our video below for a FULL review of our experience!
There's TOO Much to Do!
Some shared that there are simply too many other things to do in the parks that are pulling them away from Roundup Rodeo BBQ, whether that's parties like Mickey's Not-So-Scary Halloween Party or dedicated resort relaxation time.
For one reader, the big issue was that this is a sit-down restaurant that can take a significant chunk out of your time in the park. That is a big thing to consider.
Even if you're a very speedy eater, this isn't a one-course meal. It involves the bread service, salads, meat/sides, and then dessert. By the time you're served each of those, take the time to eat, and potentially get more of the items you especially liked, you're talking about a meal that's on the slightly lengthier side (particularly when compared to something like a quick service). It could take you well over an hour — even close to 2 hours — to finish up.
In Hollywood Studios, where there are some hit rides with waits that can get quite long, that precious time you could have spent in line for Slinky Dog Dash might not be something you're willing to give up.
TOO Much Food (Or Too Expensive)
For some, the fact that this meal includes a few different courses and is all-you-can-eat might be really attractive. But for others, it is just the opposite. Some mentioned that they'd really rather not have an all-you-can-eat meal in the middle of a park day.
That heavy amount (and type, in this case) of food can weigh you down and make you feel a little uncomfortable as you spend the rest of your day walking around the park in the heat and getting on roller coasters. To alleviate this concern, consider booking Roundup Rodeo BBQ for dinner so it'll be one of the last things you do!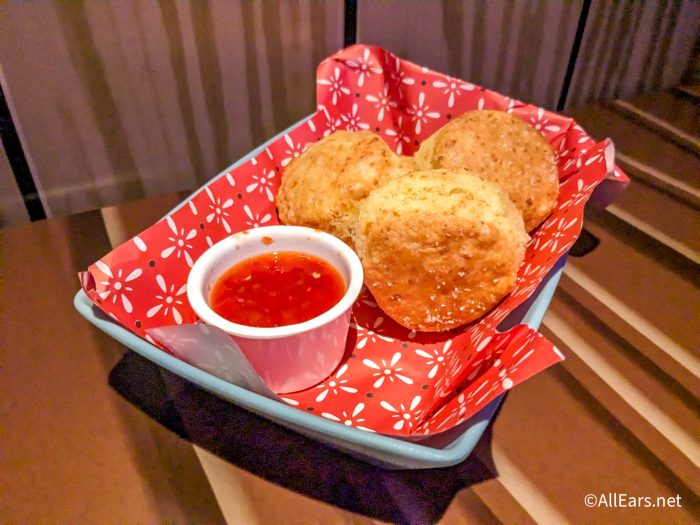 Others also said that they felt like it was too much food (regardless of what time they eat there) and they wished they could just order smaller servings of items, instead of having them all served family-style.
One shared that for the price, their family members just aren't big enough eaters to make it worth it, or they've got people in their groups with picky palettes that would also make the experience tough.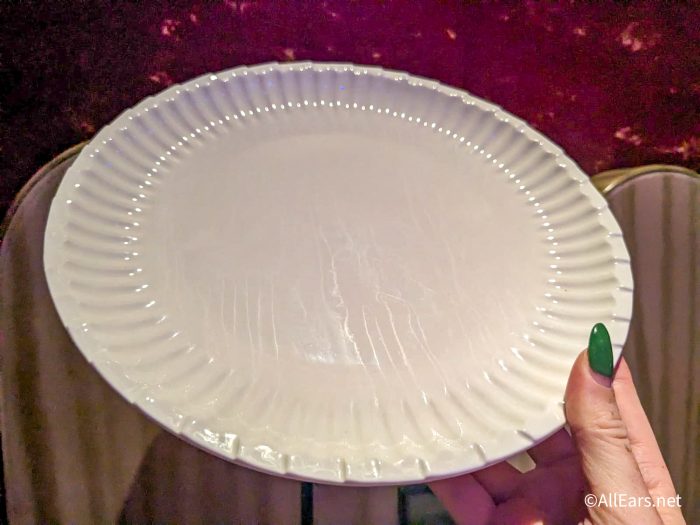 Another reader shared that they could eat several quick service meals for the same price as Roundup Rodeo and since they wouldn't eat all that much in one sitting, the price of this restaurant just wouldn't be the best option for them.
Both lunch and dinner at Roundup Rodeo are priced at $45 per adult and $25 per child (plus tax and gratuity), so whether that cost is worth it for you will definitely depend on how much food you/your family likes to eat in one sitting.
Other Concerns
In terms of other concerns, some shared that the restaurant looked like it would be too bright and noisy for them, and that is something to think about. The venue is pretty loud, particularly because you'll hear music playing or unique audio experiences (like the "Andy's Coming" situation) that can cause the restaurant to feel very noisy.
There are quite a lot of decorations around too, so if you get overstimulated by loud sounds and heavy amounts of theming, this might be one to skip.
Others shared that while this could be a good pick for young families due to the theming, it's either "too over the top" for them personally or didn't really interest their kids (who are older).
The theming is definitely in your face here, there's no denying that. We think Toy Story fans of all ages would probably appreciate that, but if you're looking for something a bit more sophisticated, this is NOT it.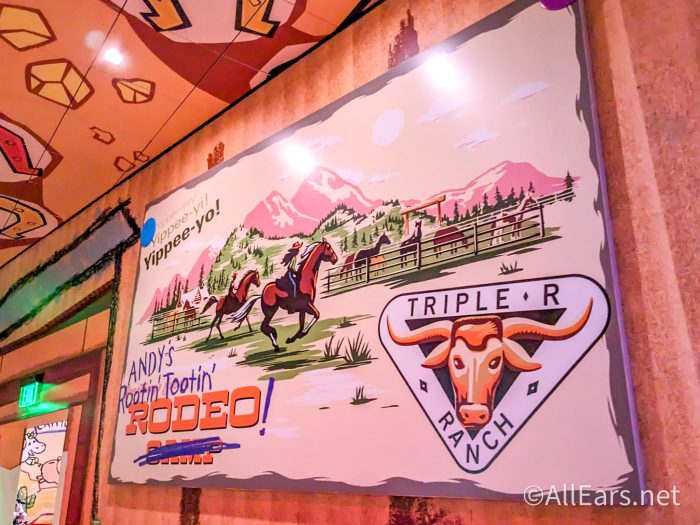 So what do YOU think? Is Roundup Rodeo BBQ a must-do or a skip for you? Tell us in the comments.
To help you make your decision, see our posts below and check back for all the latest updates!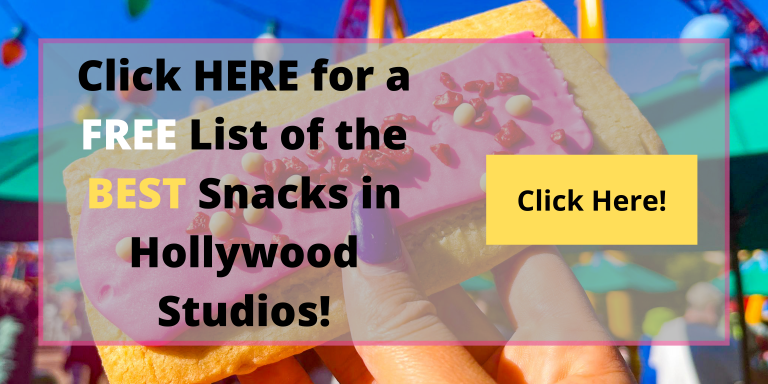 Are you planning to visit Roundup Rodeo BBQ? Tell us in the comments.