There's a lot of construction happening at Disney World right now, but one particular project is moving fast!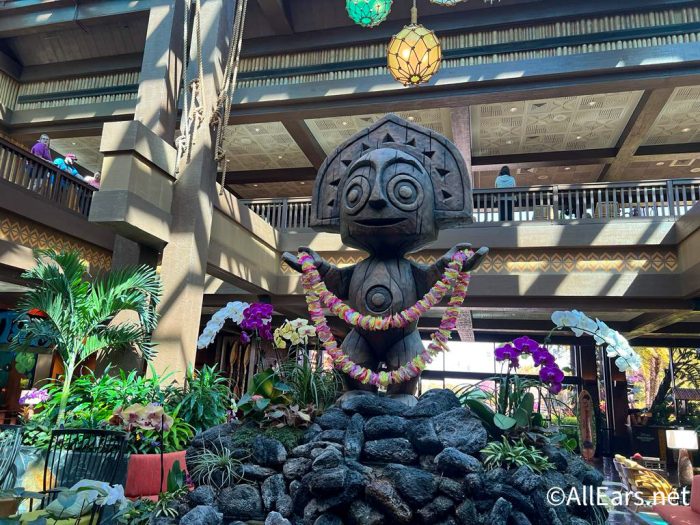 At Disney's Polynesian Village Resort, we're watching the new Disney Vacation Club villas come to life before our very eyes. The project was first announced in March of 2022, and now that some of the initial buildings have gone up, things are really moving along!
And when we say "moving along," we mean that this spot went from having little to no development a few months ago to THIS!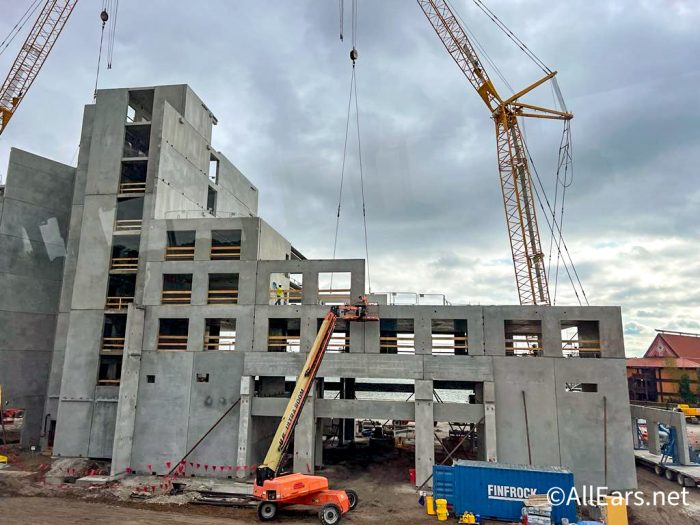 That's an entire building that is really coming together! At the start of the month, things were looking very different (with just the base of the building having been built) — how impressive is it to see that change?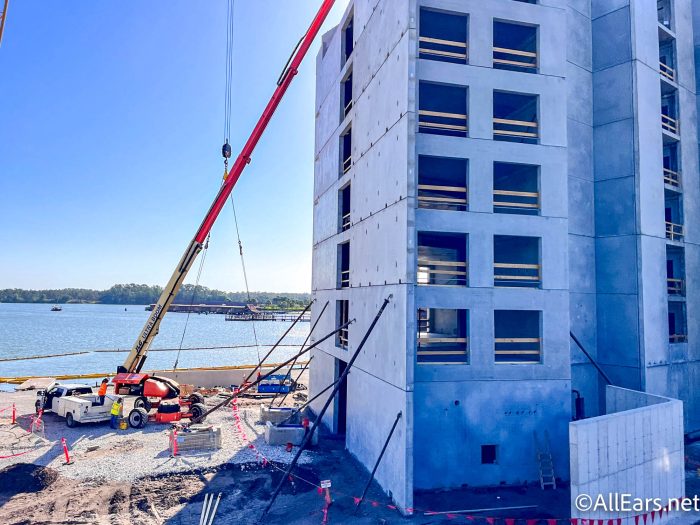 It looks like all of the cranes and machinery (and Cast Members) are hard at work making these new villas come to life.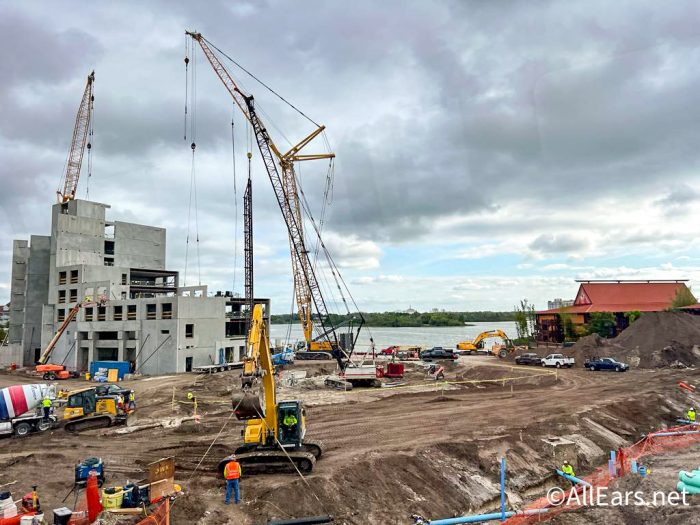 Here's another look at that building and how it's coming together.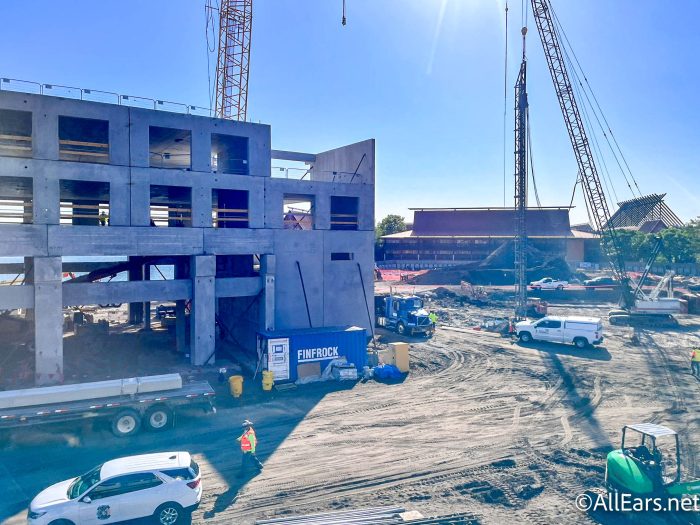 A big pile of blue and green pipes is still located on the side of the site, and it seems that one construction area has been marked out with a rope (you have to look closely!).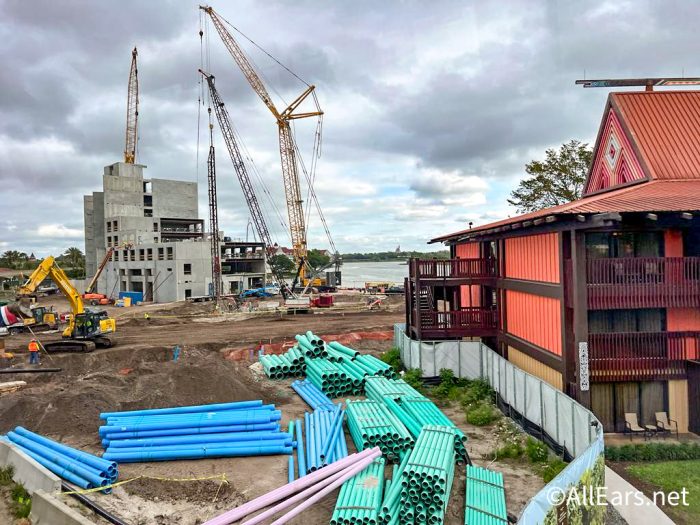 Things are moving along, but we've still got a ways to go before this whole new space is complete.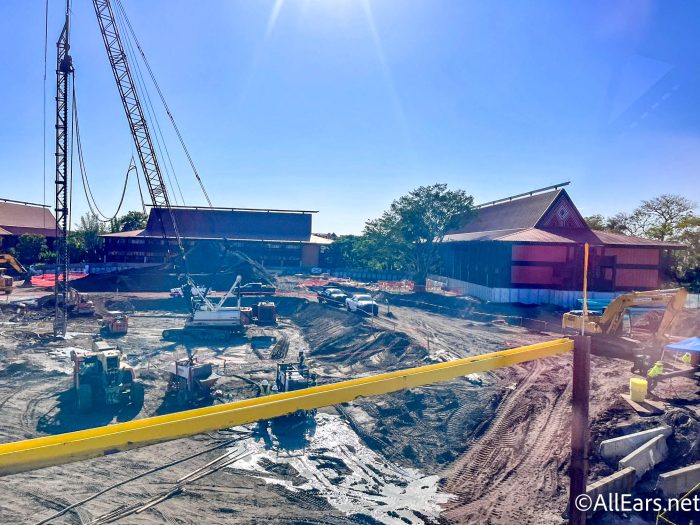 The project is expected to be finished in late 2024. It'll feature new rooms, new dining options, and new recreation options too.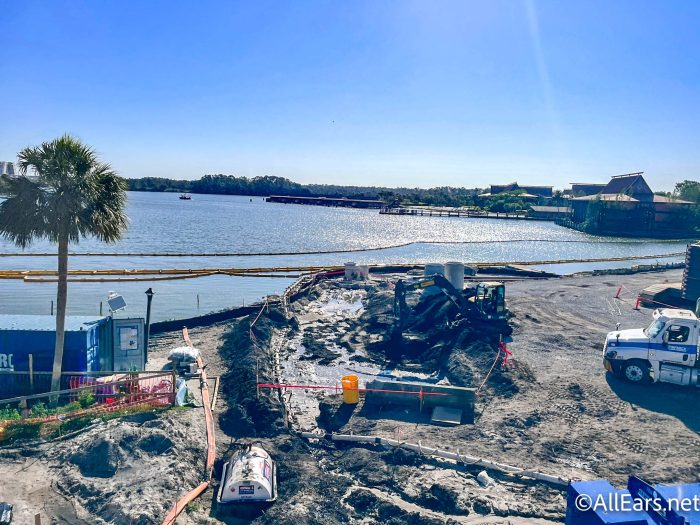 We're keeping an eye on this site, as well as all the other construction going on in Disney World, so be sure to stay tuned to AllEars for all the latest construction news (who knows, the next time you check back, this building could look very different)!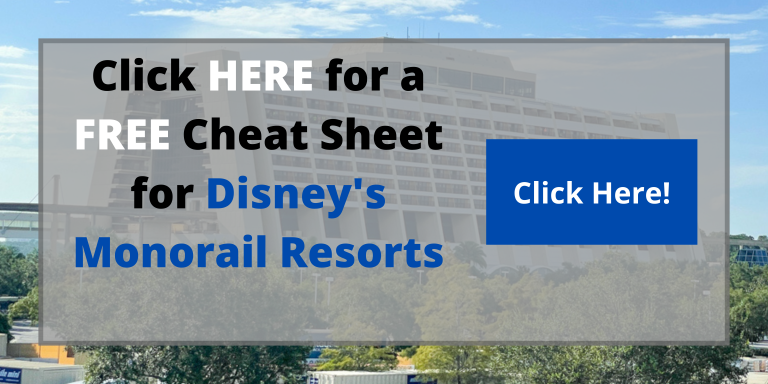 Are you surprised by the updates at these villas? Tell us in the comments!