If there is one word Disney goes hand in hand with recently, it would be controversy.
On top of Disney's controversy with issues such as the "Don't Say Gay" law, there have been countless changes to planning, experiences in the parks, and the cost of a trip since the Disney World parks reopened in 2020. We've investigated why Disney fans have notoriously hated change and now we are looking at the biggest controversial changes that fans can't seem to get over.
Genie+
Let's start out with one of the biggest, if not THE biggest change hated by many Disney fans — Genie+.
For anyone unfamiliar with Genie+, it replaced Disney's former skip-the-line system, FastPass. However, the major change is that FastPass was free and Genie+ is not. Genie+ costs $15 per day per person at Disney World and $20 per day per person at Disneyland Resort, making this an additional fee to an already expensive vacation spot.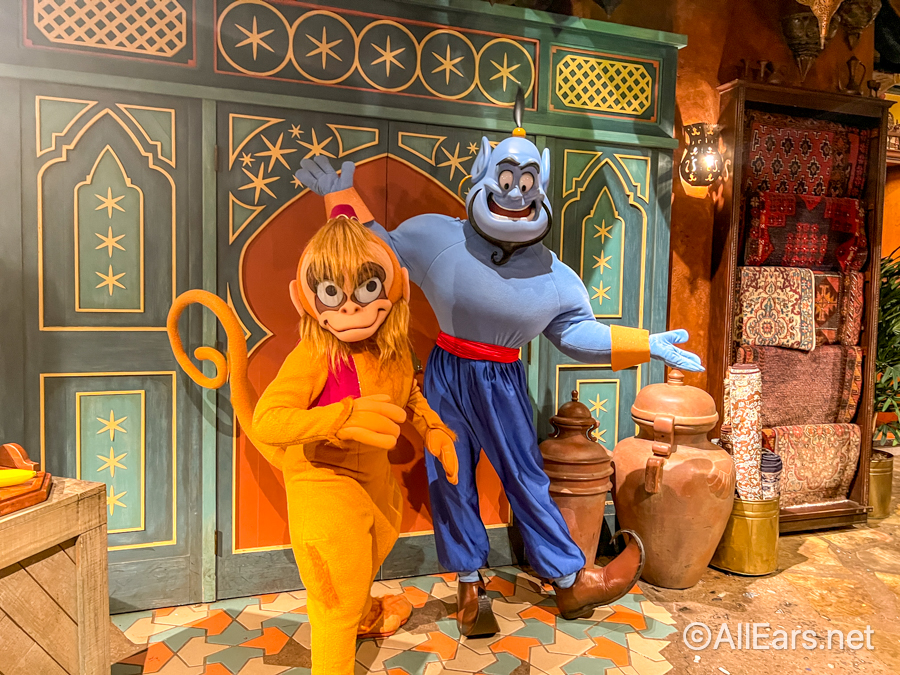 Not only does the skip-the-line system cost money when it used to be free, but there were also some very confusing changes to the system. For example, there is the new 120-minute rule. This means after grabbing a Genie+ reservation on the My Disney Experience app, you cannot grab another until you scan into the ride, the time window has passed, or it has been 120 minutes since you booked your last Genie+ reservation. Still confused? Click here where we break down the confusing rule.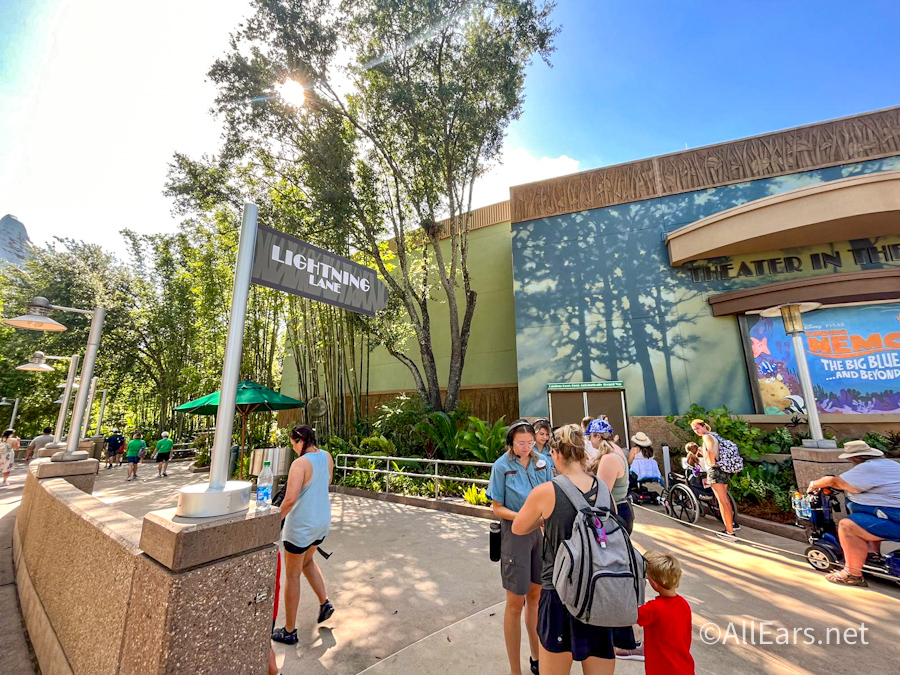 Genie+ is still a relatively new change so the controversy around it is probably not going anywhere anytime soon.
Magical Express
The change that probably shocked fans the most was Magical Express being discontinued.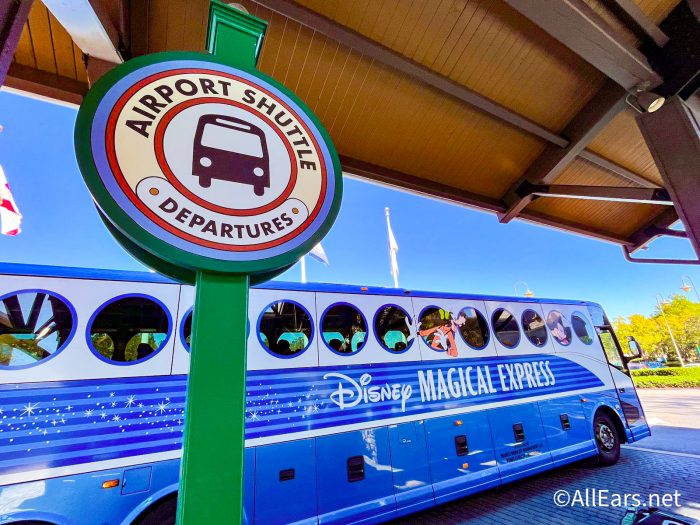 Magical Express was Disney's free transportation service that took hotel guests to and from the Orlando International Airport and their Disney World hotel. It was super convenient and a tool that any hotel guest could use! However, Disney decided to discontinue that service on January 1st, 2022.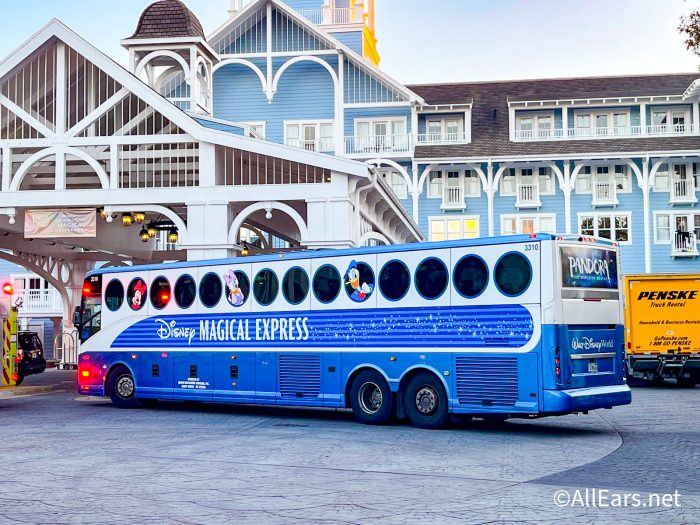 In a similar fashion to Genie+, the Magical Express was replaced with a few paid options including Mears Connect and Sunshine Flyer. There's also the option of a ride share and Orlando International Airport is getting a Brightline train station that can drop guests off near Disney World.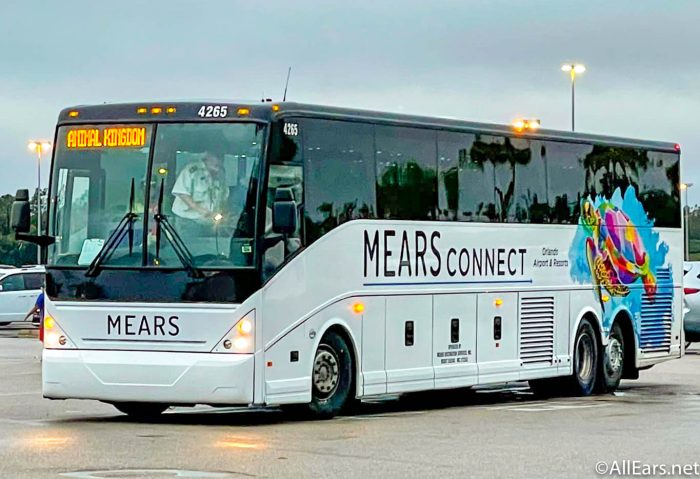 It is unlikely that Disney will bring back free transportation, but we are constantly looking for deals on for those transportation options and we will, of course, share them with you. You can read reviews or leave your own review on our website by clicking below!
Early Theme Park Entry
Ah, Early Theme Park Entry — a big perk for choosing to stay at a Disney World hotel. But what if we told you this perk used to be twice as good as it is now?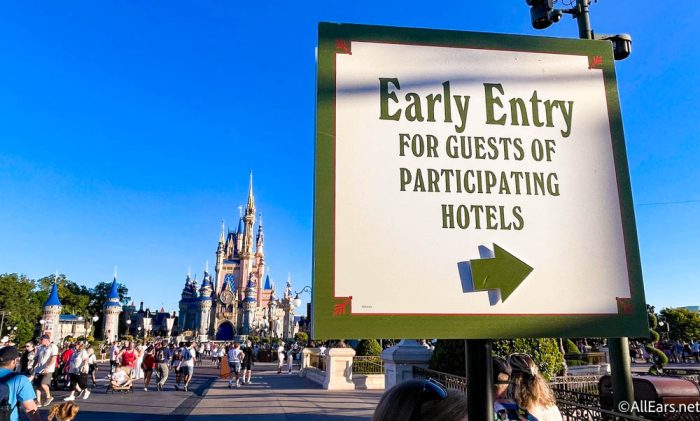 Before the park closures in 2020, early entry used to be an entire 60 minutes long. Now, early entry starts only 30 minutes before the regular park opening time!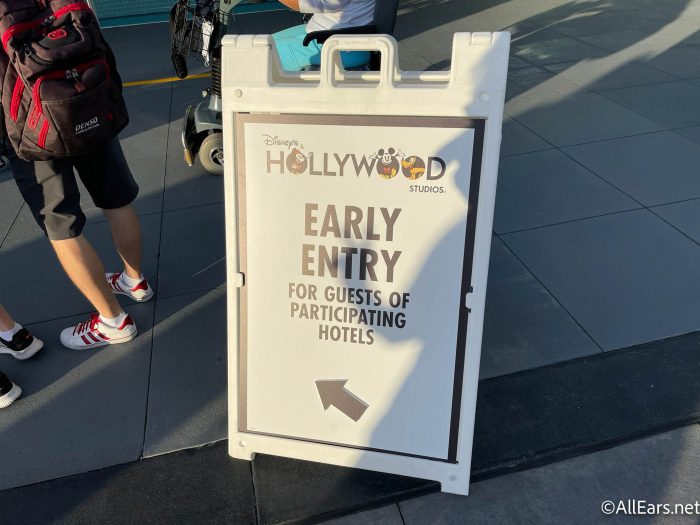 Hotel prices have not decreased which left many people wondering why this perk was cut in half when it returned after the pandemic?
Where Is the Disney Dining Plan?
There is still one thing that our readers continue to ask us over and over again: when is the Disney Dining Plan coming back?!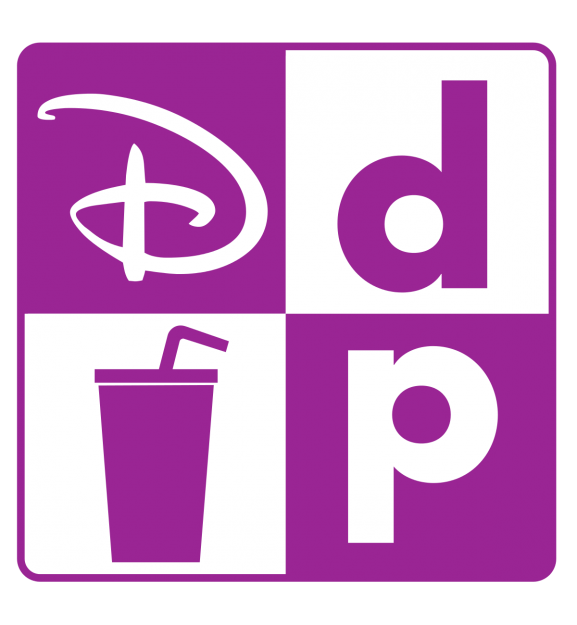 Unfortunately, Disney has not provided an answer to that question yet, but it is one of the major aspects of a Disney trip that has still not returned since 2020. We have noticed a few clues like the Disney Dining Plan (DDP) symbol on menus, DDP language on Mobile Order, and  but this still does not give us any sort of time frame for its return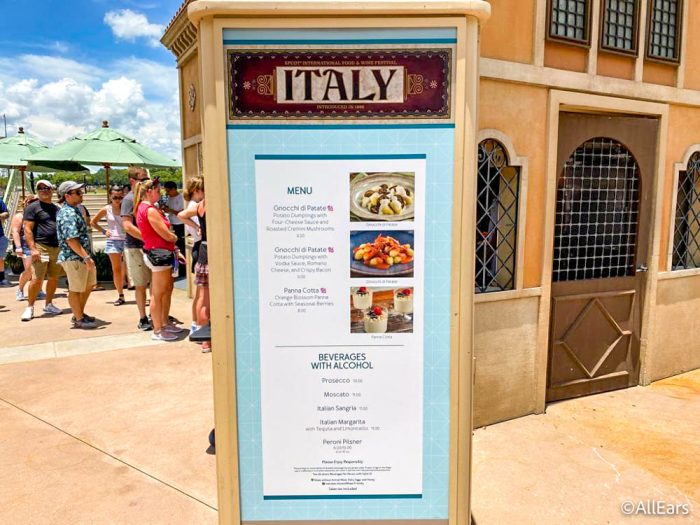 We do expect the price of the DDP to be more expensive than before because we have seen many food price increases at the Disney Parks. But again, this has not been confirmed by Disney yet.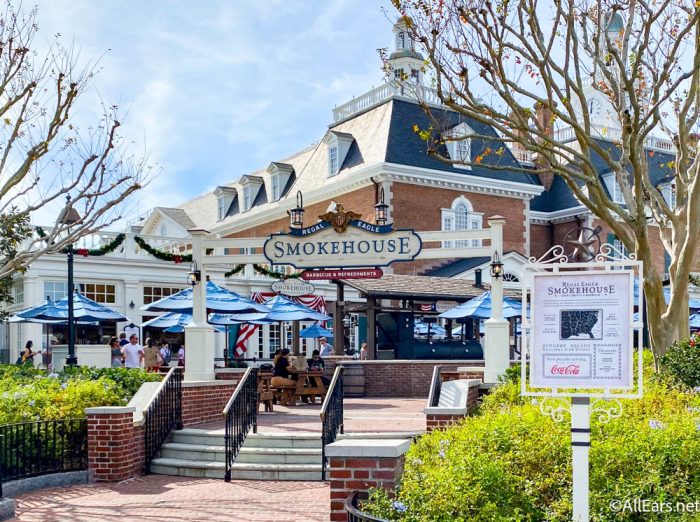 If you are wondering what the Disney Dining Plan does, it is a way for you to prepay for your food on your Disney World trip. There were many different plans to choose from depending on the type of meals and how much you wanted to pay ahead for, but it is unclear exactly what the plans will look like when it returns. It is important to note that Disney confirmed in 2021 that the Disney Dining Plan would return, so it will be back at some point.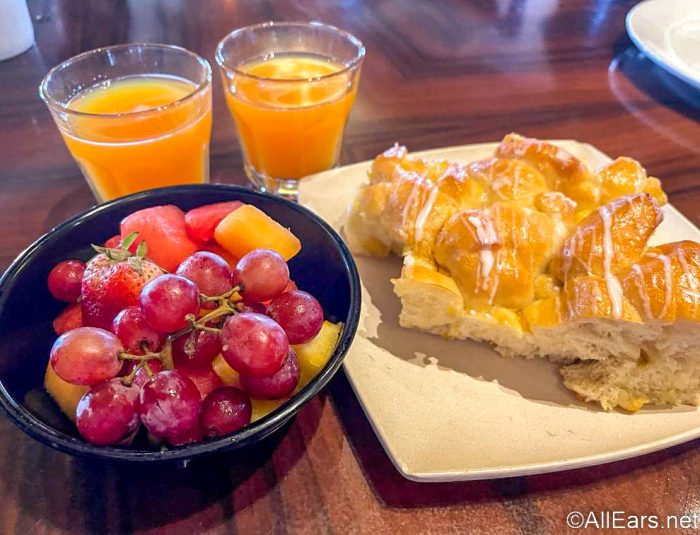 The Disney Dining Plan helps you plan in advance and is a tool many Disney World guests choose to use. The 2 year absence has seemed to impact many guests and it seems fans are eager to have it back.
Ride Changes
Lots of people come to Disney World for the rides…but there have been several ride changes over the years that fans cannot seem to get over. There are a few big rides that fall into this category, so let's start with The Great Movie Ride.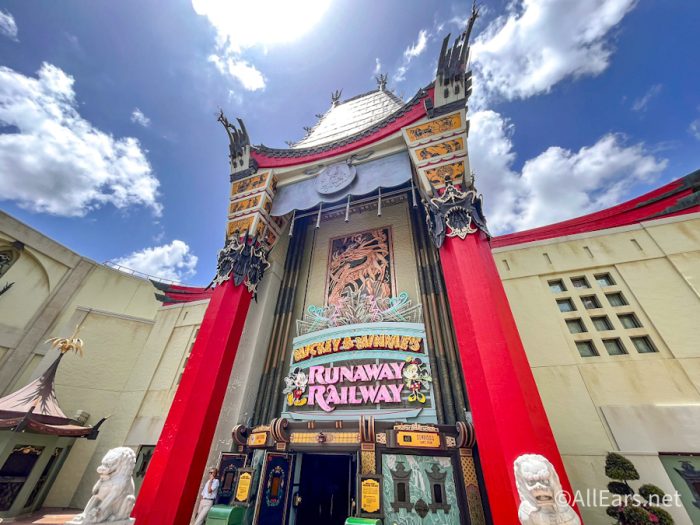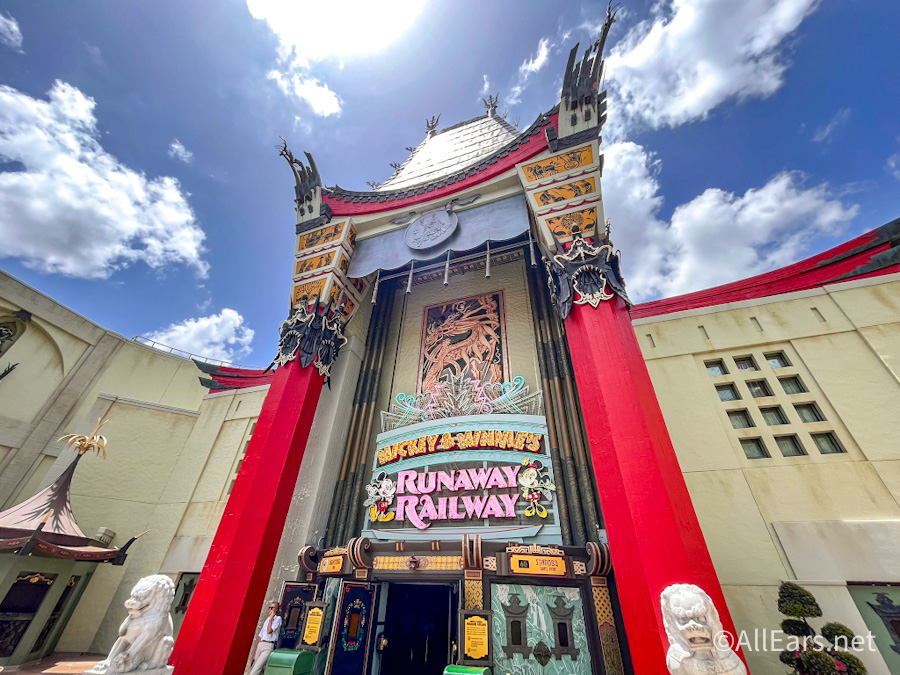 Mickey and Minnie's Runaway Railway opened in 2020 replacing The Great Movie Ride. The previous ride took you inside some of your favorite movies including Singing in the Rain, The Wizard of Oz, Mary Poppins, and so many more. This is a pretty recent change, but there are so many Disney fans who miss it! On the other hand, there are also a lot of Mickey and Minnie's Runaway Railway fans (especially if you look at the wait times in Hollywood Studios).
Another major change that happened a while ago is with Journey Into Imagination. The original version was refurbished into Journey Into Your Imagination in 1999, which removed Dreamfinder. Fans were so upset that Disney actually closed the ride again, refurbishing it into Journey into Imagination with Figment which opened in 2002. Many fans can't get over the changes to this attraction and it is one of the most controversial ride changes in Disney history.
Some other notable ride changes that Disney fans are still upset about include Mr. Toad's Wild Ride being removed from Disney World, Horizons being removed from EPCOT, and Frozen Ever After replacing Maelstrom in EPCOT's Norway pavilion.
Fireworks
It's natural for Disney fans to become obsessed with a fireworks show and not want a new show to replace it — we saw this back when Wishes was replaced in Magic Kingdom. But fans were MAD about Happily Ever After being replaced in Disney World, especially after the new 50th anniversary Disney Enchantment debuted.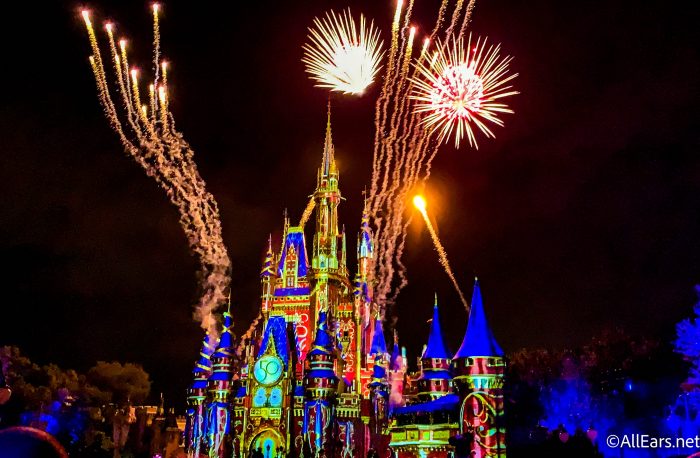 Many fans wished that the show had more of a nod to Walt Disney since it was specifically created for the 50th anniversary, but Disney only recently added in a scene honoring Walt and Roy Disney.
While some fans embraced the change, some continued to miss Happily Ever After — one of these fans was Jordan Fisher, who sings the show's theme song. He posted a video on Twitter saying "shouldn't it come back?" referring to the iconic fireworks show.
wya @WaltDisneyWorld pic.twitter.com/e8tGHddwuM

— papa fashion (@jordanfisher) July 24, 2022
It looks like Disney World executives heard their fans though, because at the D23 Expo, they announced that Happily Ever After would be returning to Magic Kingdom in a new way next year! We don't have any more information on what the updated show will look like, but it seems like the iconic theme song is confirmed to return.
Change is a big part of Disney's history and the parks will continue to change. No fan is expected to like or agree with every change, but not all change has to be bad. Walt Disney famously said "Disneyland will never be completed. It will continue to grow as long as there is imagination left in the world."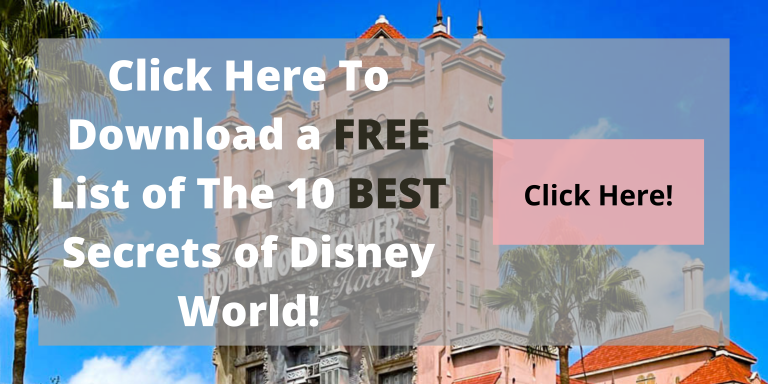 Which of these controversial changes are you still not over? Let us know why in the comments.