Snacks, rides, and characters all come and go in the Disney parks, but one thing seems to be constant: construction walls.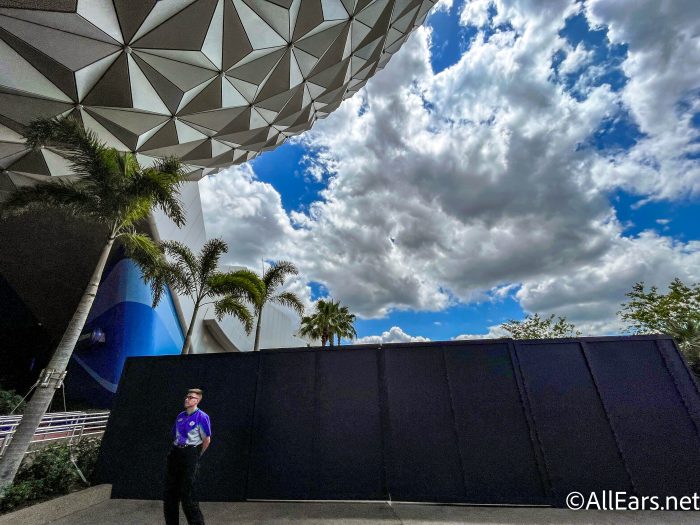 Disney is consistently changing and updating things around the resort, which means we see a lot of construction when we visit. It can be super exciting to watch, because that means that something new is on the way. Take a look here at 5 big construction updates from Disney World this week!
Magic Kingdom
TRON: Lightcycle Run
In Tomorrowland, some nighttime lighting was added to the TRON: Lightcycle Run roller coaster, which is still under construction. We could see the coaster from California Grill (located at Disney's Contemporary Resort). The ride was lit up in multiple colors, which changed as we watched!
Disney's lighting team programmed "more than 1,200 light fixtures across the canopy's surface," and they're now testing the system. The coaster runs underneath the canopy, so these lights will be above guests who are riding. We still don't know when this ride will open, but we're hoping that Disney announces that soon!
EPCOT
Journey of Water — Inspired by Moana
Construction is also coming along at the upcoming Journey of Water — Inspired by Moana attraction in EPCOT. We saw more rock formations taking shape, which will be a key part of the walk-through attraction once it opens.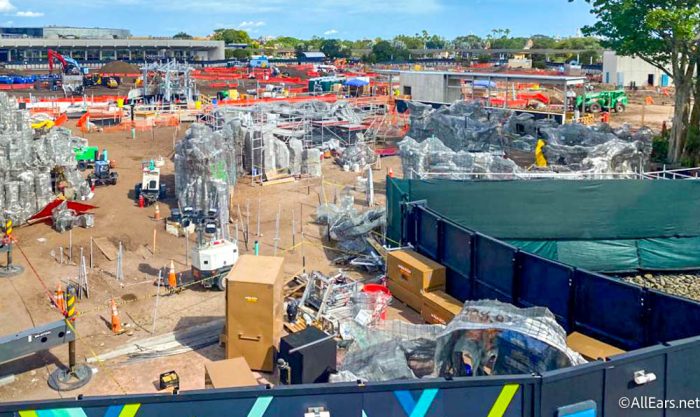 Disney has said that guests will get to interact with "living water" at Journey of Water. Based on the concept art we've seen so far, it seems like that means various fountains throughout the area. We also don't know yet when this attraction will open.
World Showcase Updates
A couple of smaller construction projects wrapped up this week in EPCOT's World Showcase.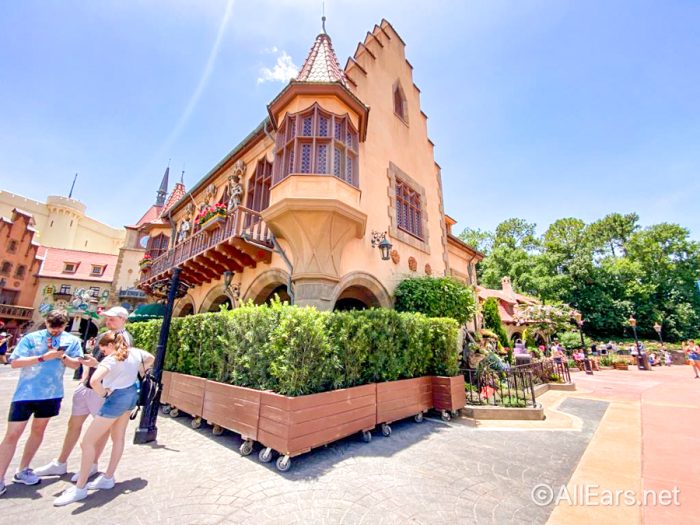 Cast Members were refurbishing the ground in the Germany and Japan pavilions, and it looks like they've finished the updates.
Last week, we reported that the Spirit of Aloha dinner show building was demolished at Disney's Polynesian Village Resort. Now, construction is continuing in that area to make way for the upcoming DVC building.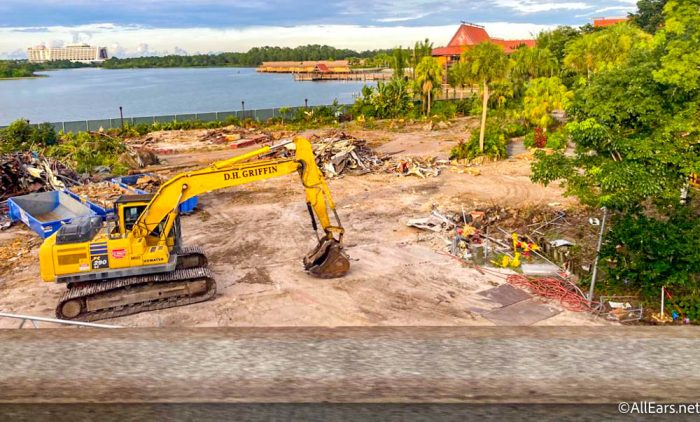 We saw construction crews cleaning up the demolished building to pave the way for the newer one. When the DVC building opens sometime in late 2024, it will house some new shopping and dining locations as well as DVC villas.
And at Disney's Grand Floridian Resort, construction has moved from the Big Pine Key building (which is now updated with new DVC Resort Studios) to the Boca Chica building.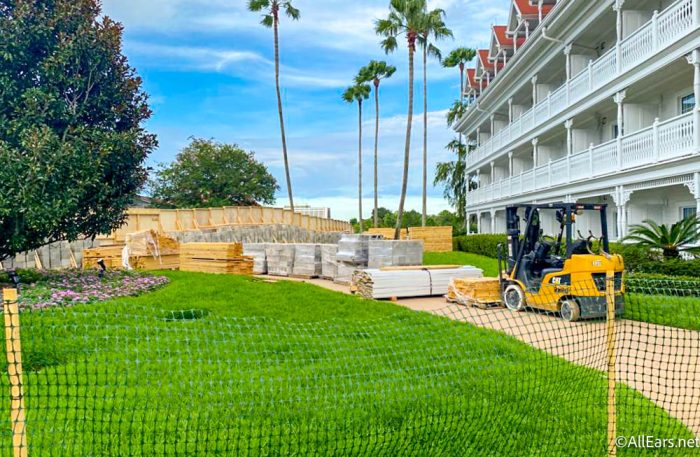 The construction area at this building has been blocked off by fencing, and crews are hard at work inside.
That's it for our update this week on the biggest construction projects around Disney World. Disney has a lot of exciting projects in the works right now! We're still waiting for completion dates for several of those projects, including the TRON coaster, Journey of Water, and the Roundup Rodeo BBQ restaurant.
We'll be watching for more updates on all of Disney's projects, so stay tuned to AllEars for the latest Disney news.
Which of Disney's upcoming projects are you most excited about? Let us know in the comments.