Disney restaurants change their menus frequently. On one trip, you may find something you adore, and by the time you go back, it could be gone.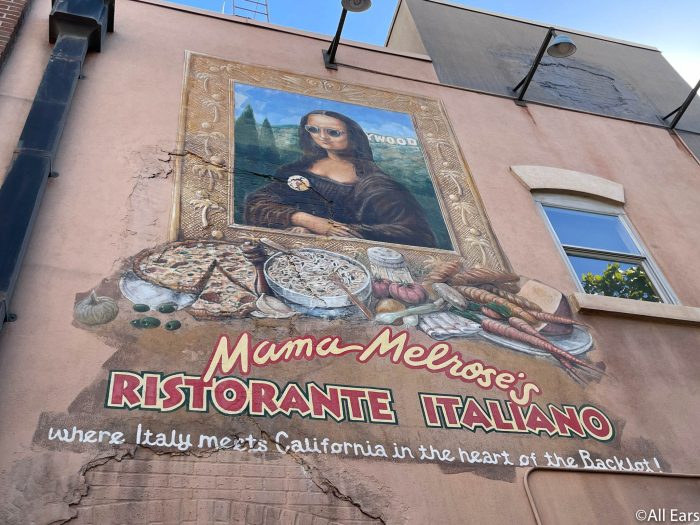 Just recently we've seen a few limited-time treats and iconic dishes disappear from Disney World, and back in March, we saw completely new menu items appear at Space 220 in EPCOT. A Hollywood Studios restaurant has just added some new menu items to their lineup, and we went to check them out.
Mama Melrose's Ristorante Italiano recently got some new menu items, and we went to check them out! Mama Melrose's is an old-Hollywood style Italian restaurant that serves up a wide range of classic Italian foods.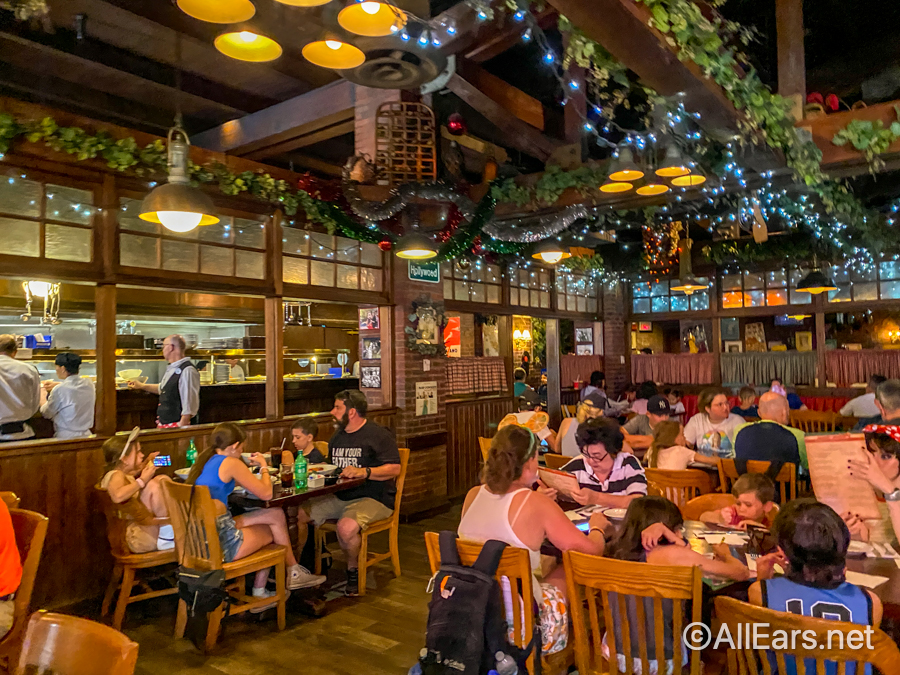 The atmosphere feels like an old school pizzeria, with exposed brick walls and sparkling lights. But, we're not here to talk about lights! Let's talk about the new menu items we tried.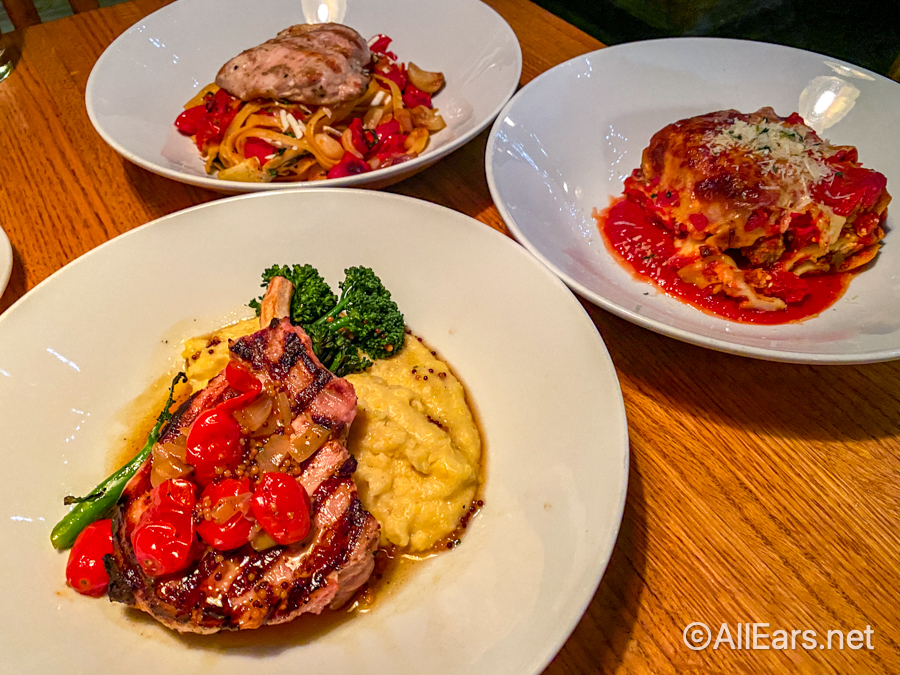 We were served complimentary bread with dipping spices, and it was warm, fresh, and delicious.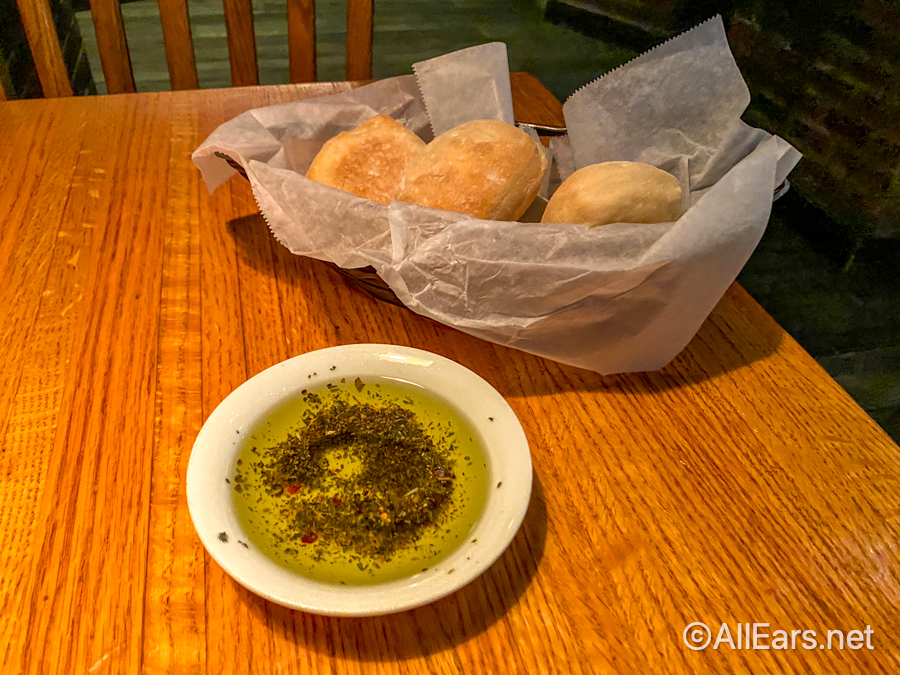 First up was the Fried Fresh Mozzarella for $11. This is two-mini mozzarella sticks with shredded mozzarella on top, served with marinara sauce. We enjoyed this dish, but it was much smaller than we thought it would be.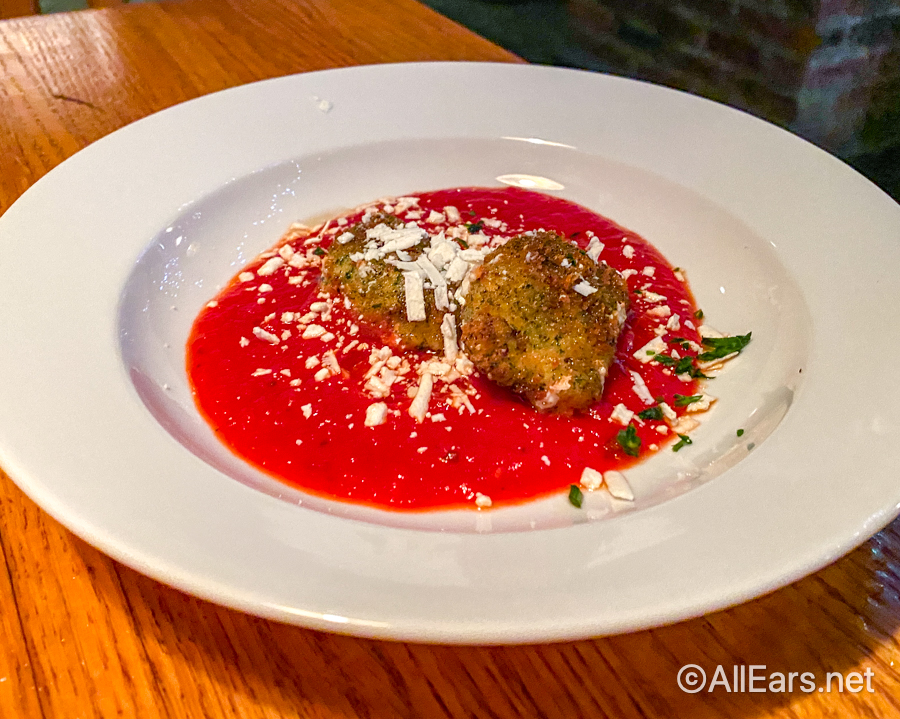 Next up, we moved onto a few entrées, staring with the Grilled Bone-in Pork Chop. It's served with a creamy polenta, roasted tomatoes, mustard vincotto, and charred broccolini for $28. Our pork was cooked perfectly, and we really enjoyed the broccolini — but we thought the polenta should have been mashed potatoes instead.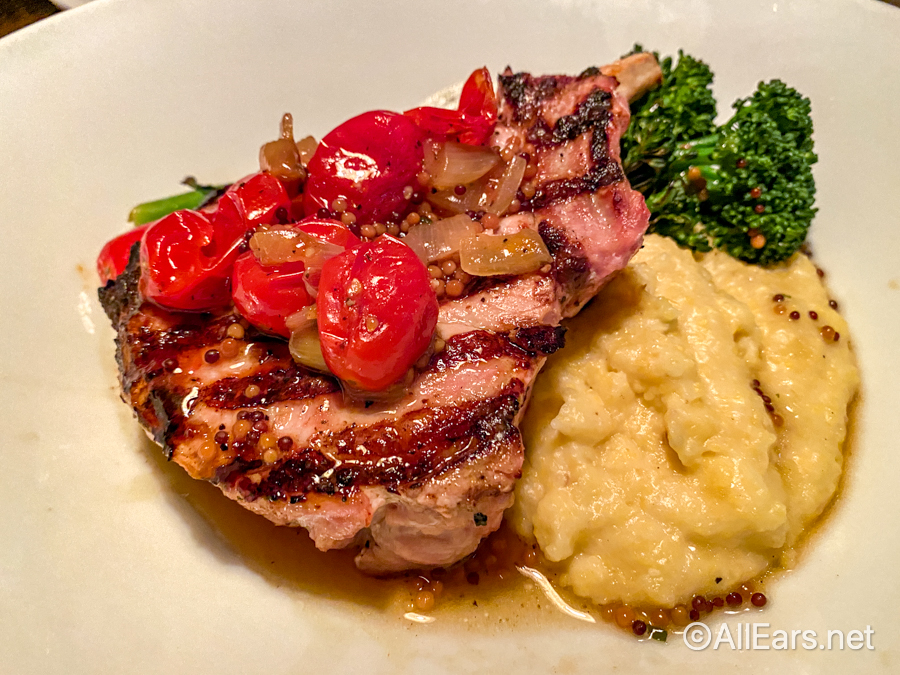 We also tried Mama's Italian Pasta with Chicken for $24. Fettuccine pasta is tossed with roasted tomatoes and garlic, artichokes, butter, and white wine sauce.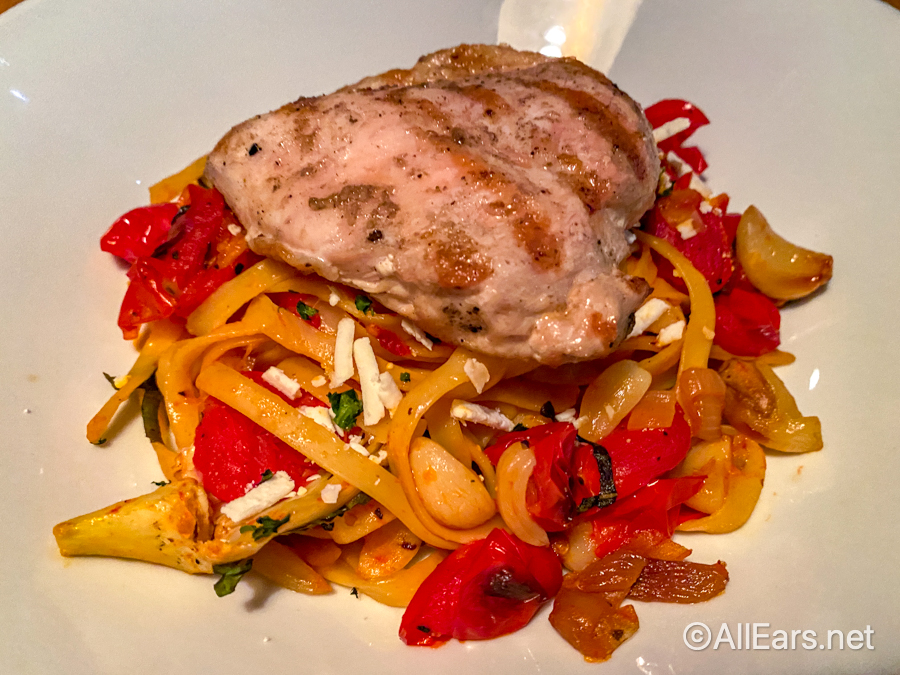 The last entrée we tried was the Lasagna with Meat and Mushrooms. It was the daily special at $24, but our server said they may add it to the menu at a later date. This was your typical lasagna, but the mushrooms took it to another level!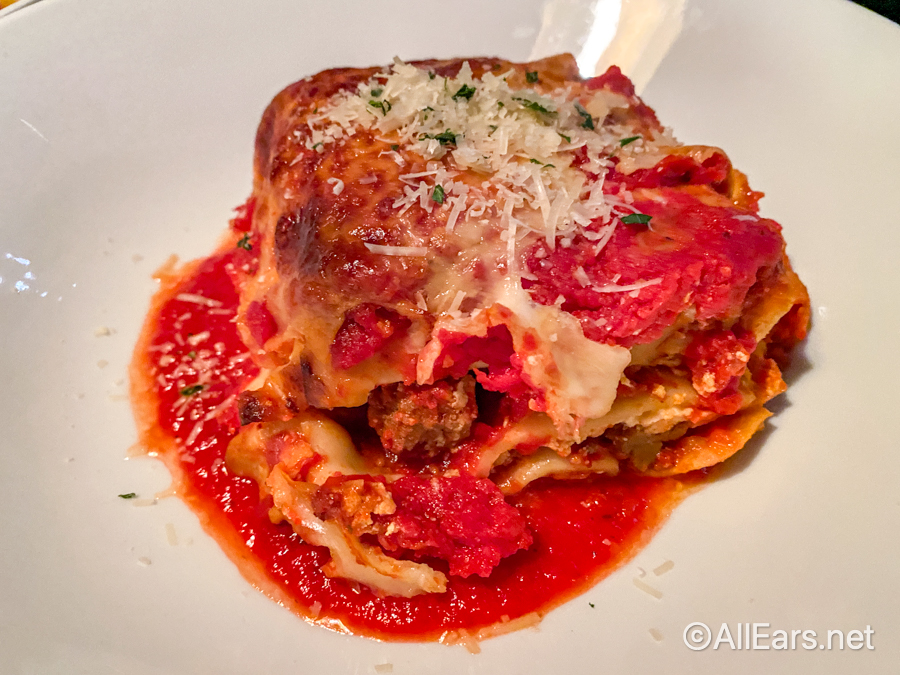 We moved on to dessert, and started with the Blueberry Frangipane Tart — blueberry frangipane in a vanilla tart shell with a blueberry compote, topped with a pistachio powder and pistachio brittle for $9. This dessert was pretty dry overall, but might be for you if you love blueberry!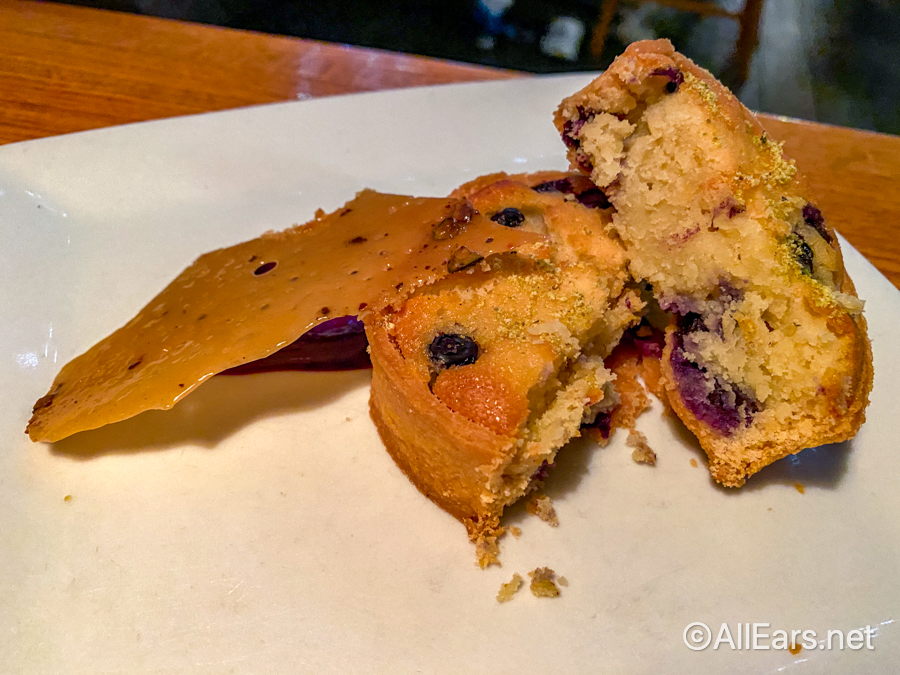 Lastly, we had the Colors of Italy Cheesecake for $8. This was a lemon cheesecake layered with a raspberry marmalade and olive oil cake, topped with a whipped raspberry panna cotta and finished with a raspberry basil sauce. The cheesecake was so fluffy, and this was a really refreshing dessert.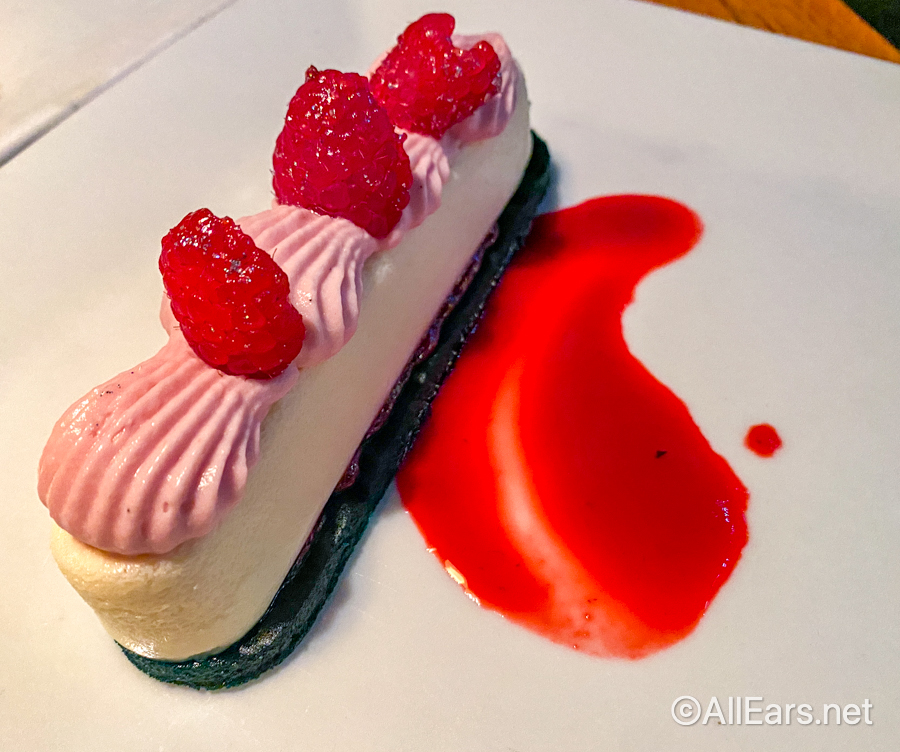 There you have it, all the new dishes we tried out. Overall, we enjoyed the new menu items we tried at Mama Melrose's, but the cheesecake was by far our favorite!
Did you know we keep track of every single restaurant menu change that happens in Disney World? We do! And if you're looking for some more restaurant advice from us, here are 8 restaurants we wouldn't visit again in Disney World. Stay tuned to AllEars for all your Disney restaurant news!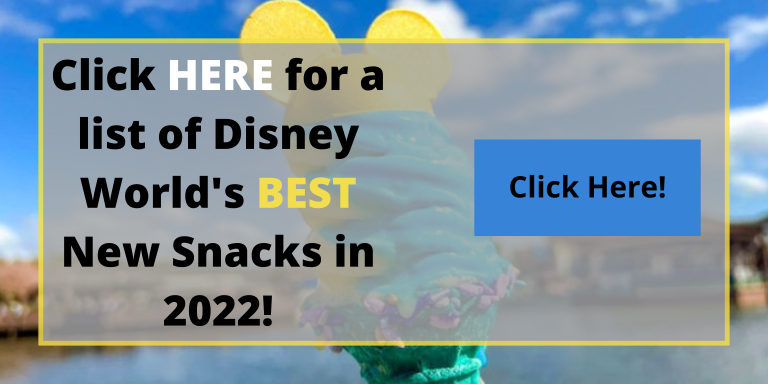 Which Hollywood Studios restaurant is your favorite? Let us know in the comments below!