If you've ever ridden Expedition Everest, you may have noticed a strange tradition.
Expedition Everest, the tallest roller coaster in any Disney Park, is located in Disney's Animal Kingdom, and it takes guests on a thrilling ride through the Himalayas to the base of Mount Everest. During your journey, you might come across the Yeti, and guests have established a bizarre tradition that isn't exactly on theme. 
At the top of the mountain during your ride on Expedition Everest, at the "broken" tracks and right before the ride is propelled backward, you might notice a bunch of hair ties thrown next to the ride vehicles. Sometimes there's more and sometimes there's less, but you can generally expect to see at least one or two hair ties (and usually a LOT more)! But how (and why??) did this tradition begin?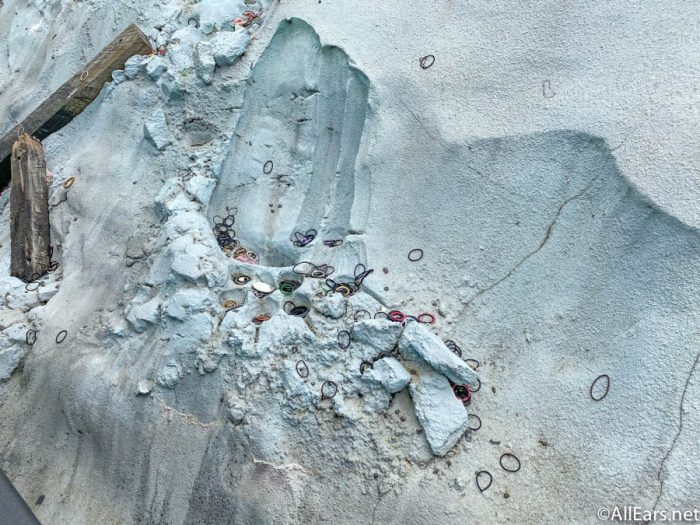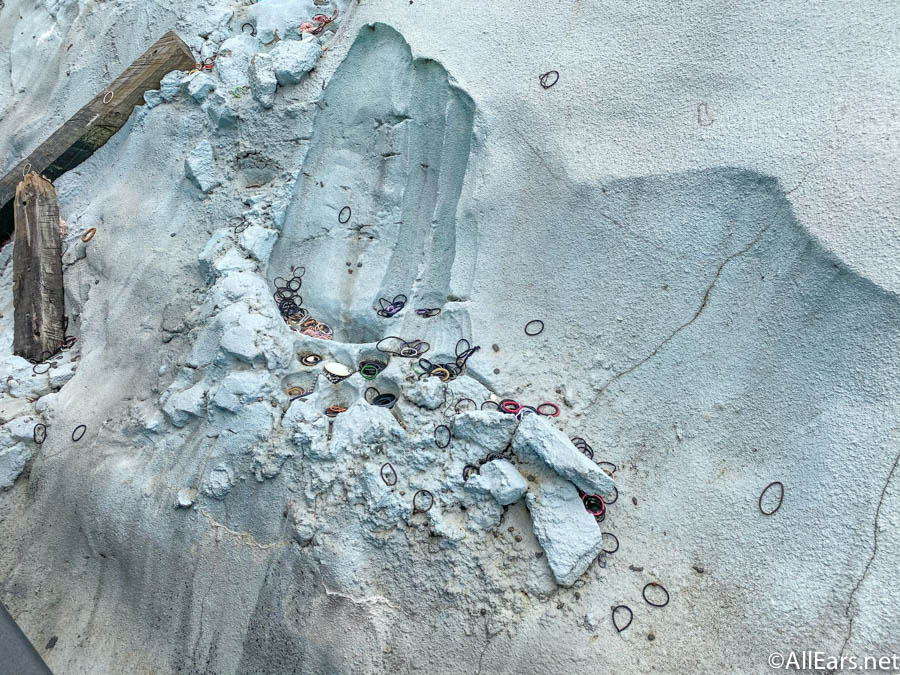 We don't really know, but Disney Imagineer Joe Rohde, who served as the lead designer for Disney's Animal Kingdom, commented on this "ritual." He wrote, "The hair tie thing at the top of Everest is weird but also ritualistic. It violates the illusion of the scene, but it oddly parallels what people do at the top of a real Himalayan pass…which is to leave a rock."
Rohde continues to say that the hair ties create "a very real interactive ceremony at the actual top of the highest point in the ride." He notes that he can't condone this tradition, however, because a poor Cast Member has to clean it up! (And that's why you might see fewer or no hair ties from time to time.)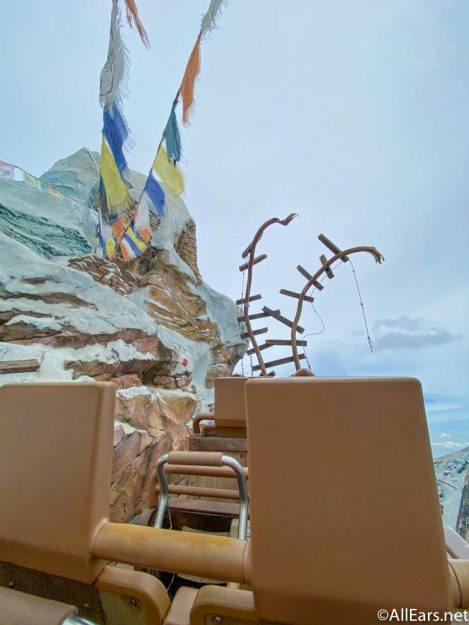 Before you throw your hair tie the next time you ride Expedition Everest, you can think about this "ritualistic ceremony" and how you're connecting with strangers who rode before you — and who will ride after you too. But you might want to hold onto your hair tie to save a Cast Member from extra cleanup work!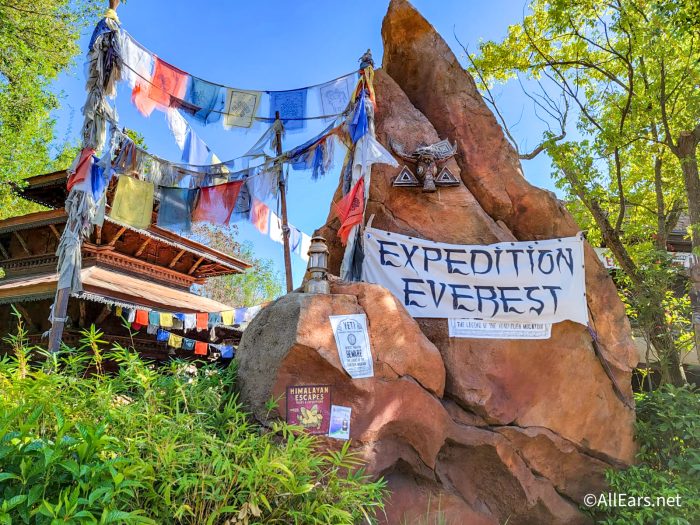 Expedition Everest recently reopened after a lengthy refurbishment, and it's also available for Lightning Lane booking on Genie+! It was previously only available as an Individual Lightning Lane for an additional cost, but now it's included in a $15 per person per day Genie+ purchase.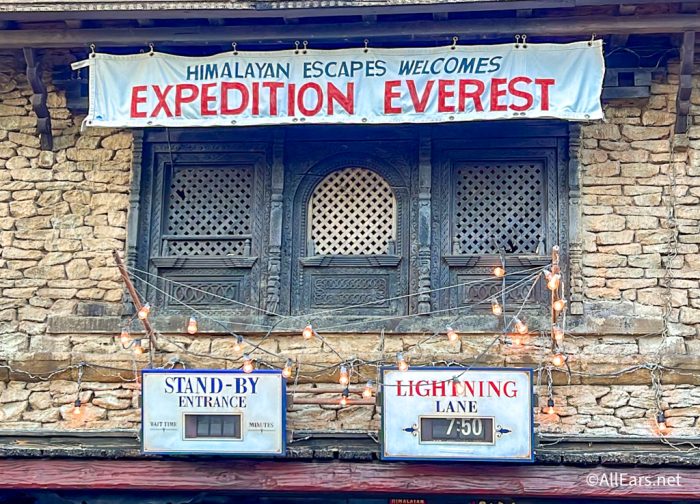 Visit Animal Kingdom to ride Expedition Everest and see this tradition for yourself! And keep reading AllEars for more Disney World news!
Have you ever thrown your hair tie on Expedition Everest? Tell us in the comments!