Hey howdy hey! Molly here — fresh off a trip to California!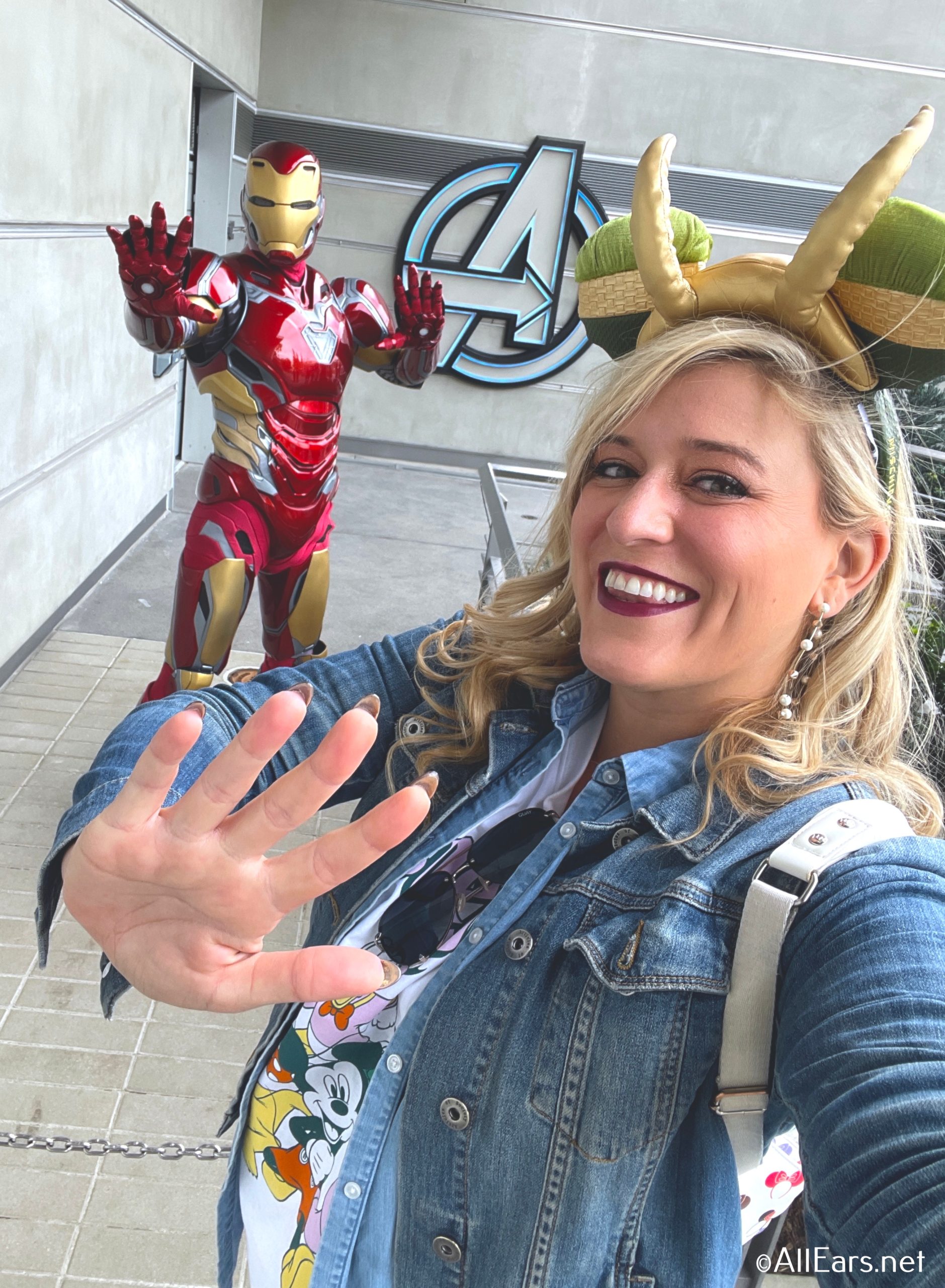 What initially started as a vacay for my husband and me to see Disneyland's Holiday stuff (Haunted Mansion Holiday is one of the greatest things I have ever seen in my LIFE), turned into a business trip when Disneyland dropped the Genie+ service!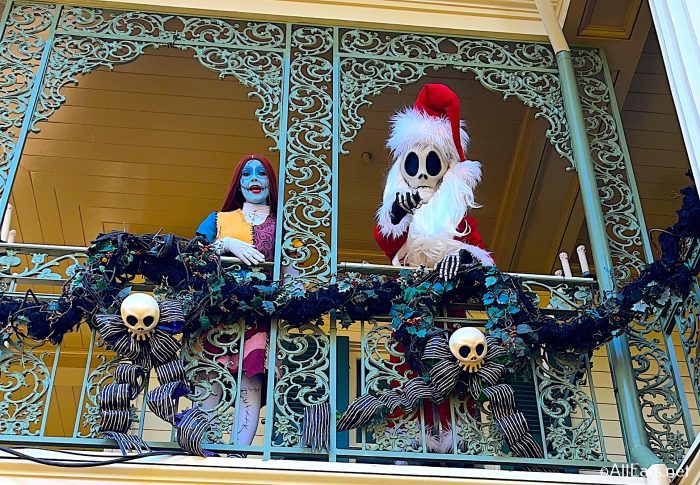 If you're unfamiliar, Genie+ is Disney's newest version of "skip the line" products. There are a variety of levels to the service — Disney Genie is free and provides customized itineraries. Genie+ is a fee per person, per day, and provides skip the line access at multiple attractions across every park. And Fancy Rides (as I call them), are certain attractions that have an individual fee to skip the line. For more details check out our Ultimate Guide:
Of course, I just HAD to extend the trip a few days to film some Disneyland videos 😉, including one solely dedicated to Genie+. In total, I used Genie+ for four days — two days of personal fun times and two days of work. Turns out — there are a few key differences compared to Disney World AND it's a LOT easier to use in Disneyland.
Here are 7 things you need to know about using Genie+ in Disneyland — especially if you're used to the system in Walt Disney World!
1. The Timing is Different — and WAY Better in Disneyland
One of the biggest differences between the two coasts is when you can purchase the Genie+ service and book your first Lightning Lane (the physical line you enter for the faster access) attraction.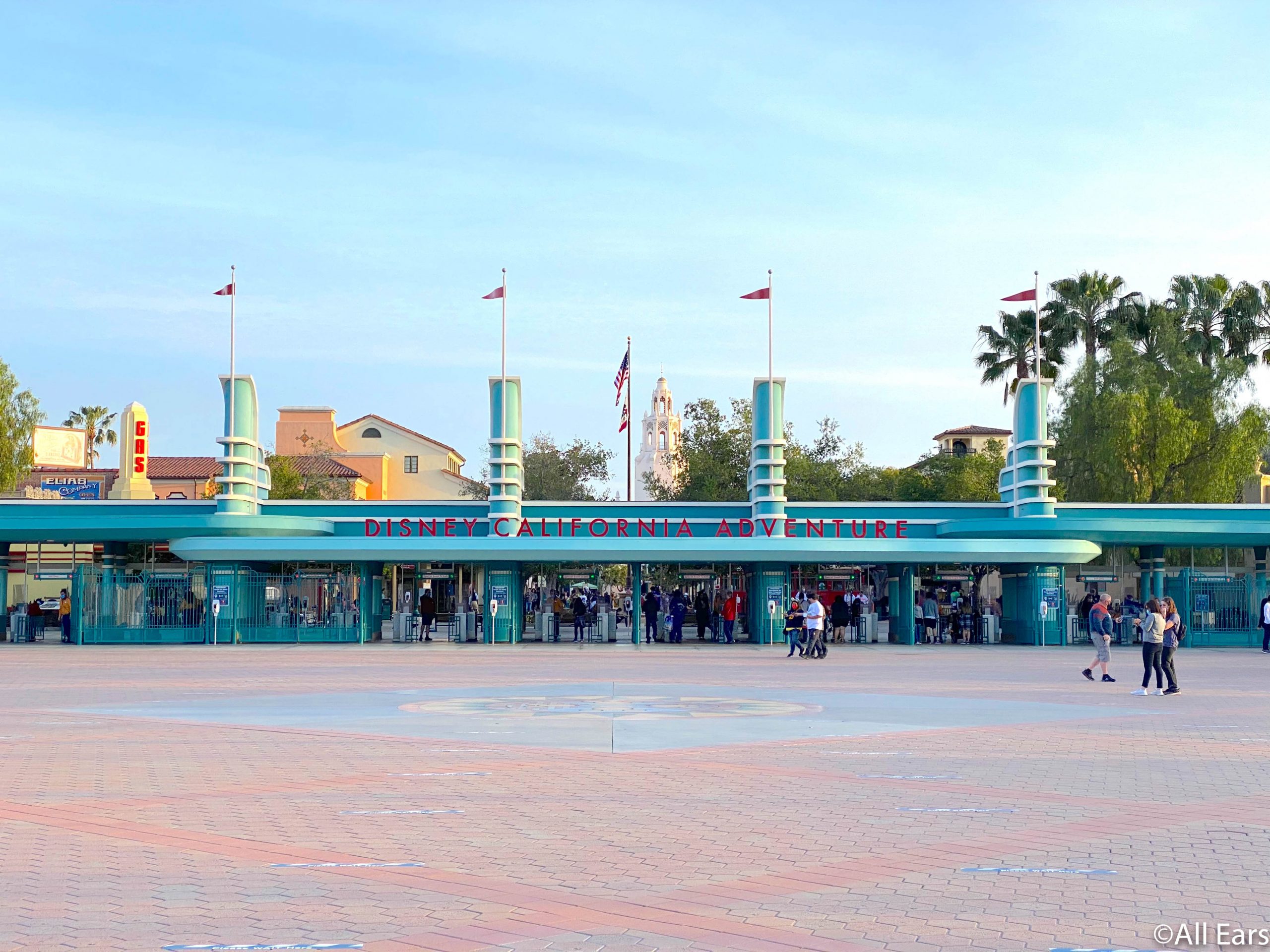 In Disney World, you can only purchase Genie+ day of, subject to availability. In Disneyland, you can't purchase Genie+ until you are INSIDE one of the parks.
Additionally, in Disney World, you can book your first Lightning Lane return time at 7AM. In Disneyland, you can book your first return time once you've purchased Genie+ INSIDE the park.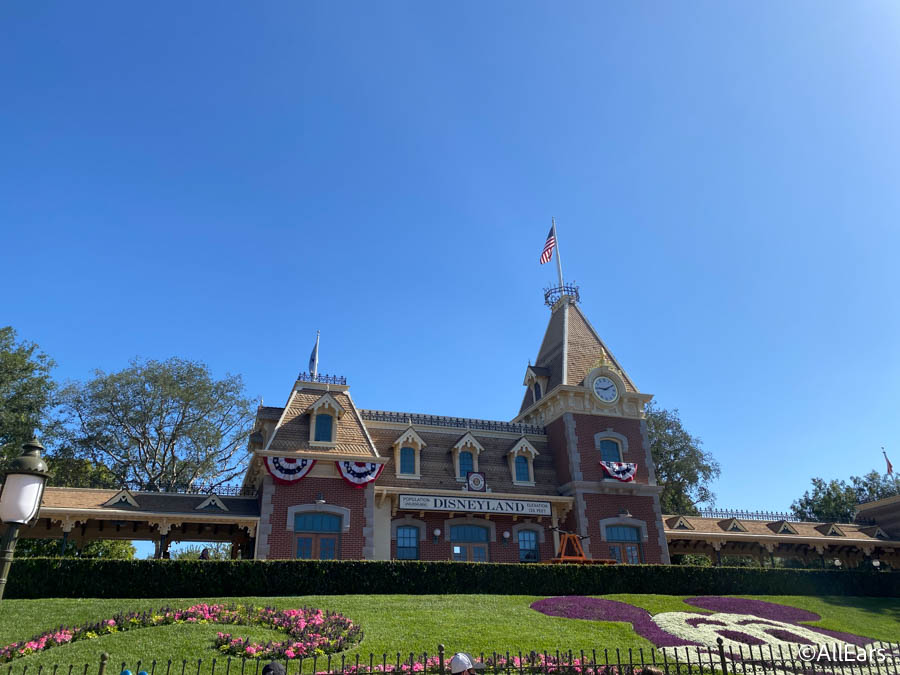 This is…great! Especially if you like sleeping LOL. And it works especially well if you're rope-dropping, as you can strategically use the 120-minute rule to your advantage (more on that later). But it's a big difference between the two that you certainly need to know about in advance!
2. Fancy Rides are Different Too
Fancy Rides also have different booking rules — and they function differently.
In Disney World, Resort Guests can book them at 7AM, and non-resort Guests can book them at the time that park opens. (Ex: if Magic Kingdom opens at 9AM, you can book Seven Dwarfs Mine Train starting at 9AM.)
When booking a Fancy Ride, you select what time you'd like to ride throughout the entire day (based on availability). This is very different from the Genie+ bookings, which are based on the next available time — similar to old paper FastPass.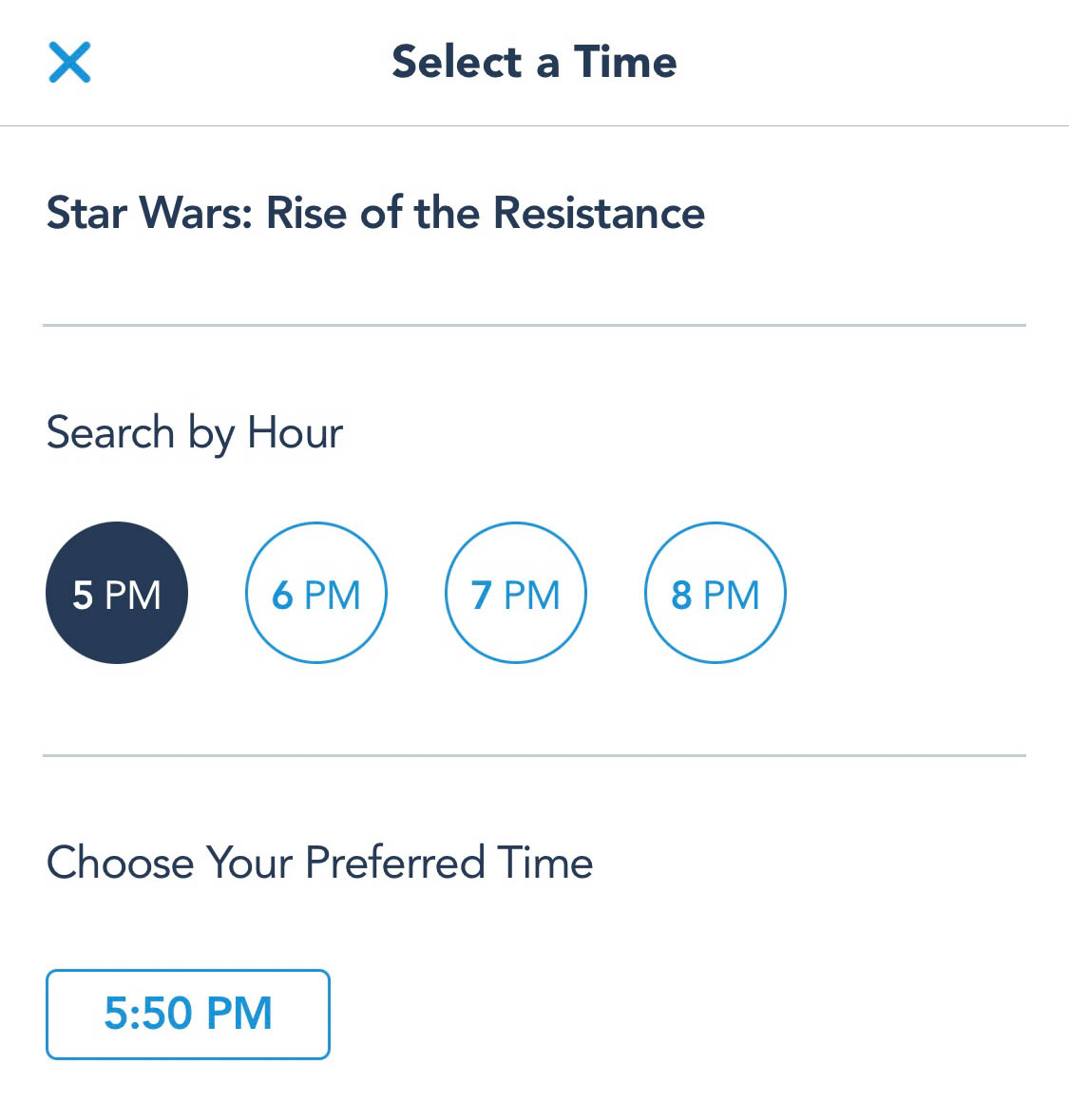 In Disneyland, you once again can't book a Fancy Ride until you're in the park. But that's not even the biggest difference — you CANNOT select what time you'd like. Fancy Rides are also based on the next available time. So as soon as you're ready to ride, you just select it off the tip board, pay the fee, and you're good to go!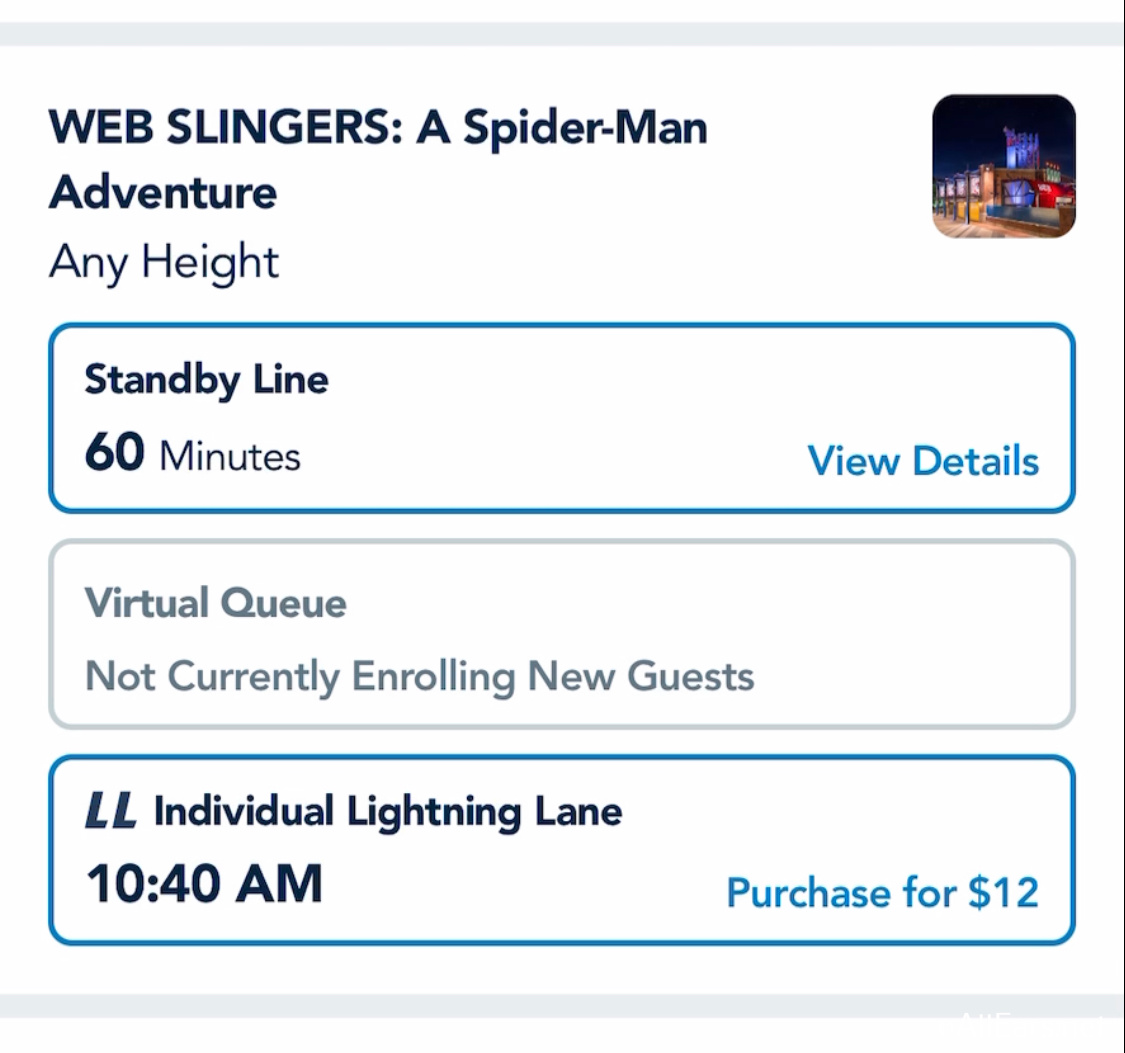 Of course, some rides — like Rise of the Resistance — may not be available for a few hours. But I booked WEB SLINGERS and Radiator Springs Racers 10 minutes prior to riding.
This makes things a LOT easier, as it allows you to have a lot more flexibility and a more carefree day.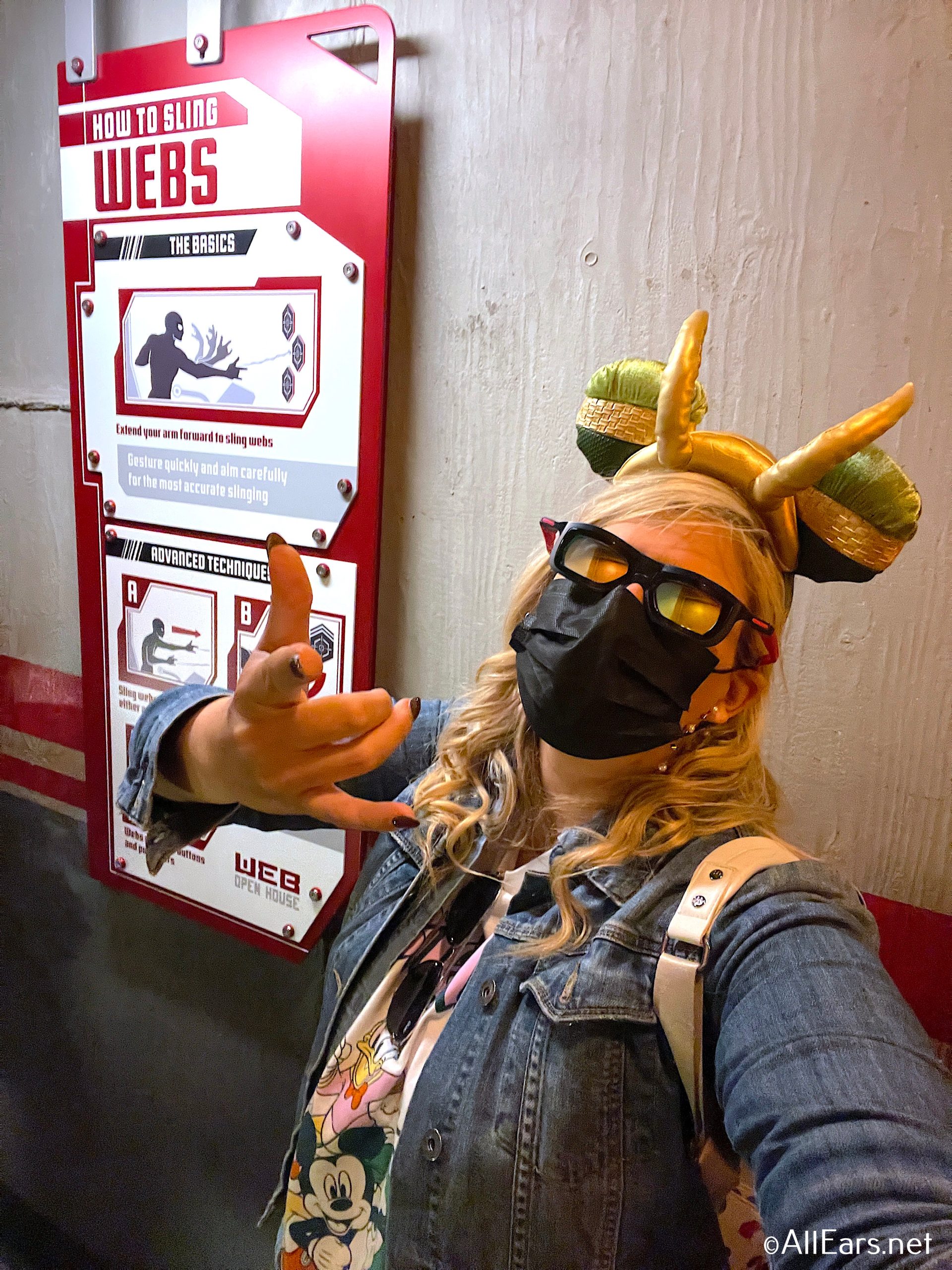 There's a big reason why these two coasts operate so differently – it's their audiences. Disneyland is about 80-90% annual passholders compared to day guests, while Disney World is (more or less) the opposite. The vast majority of Disney World patrons are "day" guests (meaning not locals) who have planned and traveled for their once-in-a-lifetime (or year, or every few years) trips. Disney World guests tend to be much more intense, trying to get as much as possible done, as they don't visit often. Disneyland guests tend to be locals who visit frequently, so they'll typically come for just a few hours to walk around or ride one or two things.
If Disney World guests weren't able to book their rides until they were inside the park, the crowds at rope drop would be absolutely wild (remember when you couldn't book Rise of the Resistance until you were in the park? Now imagine that…at all four parks. Yikes.).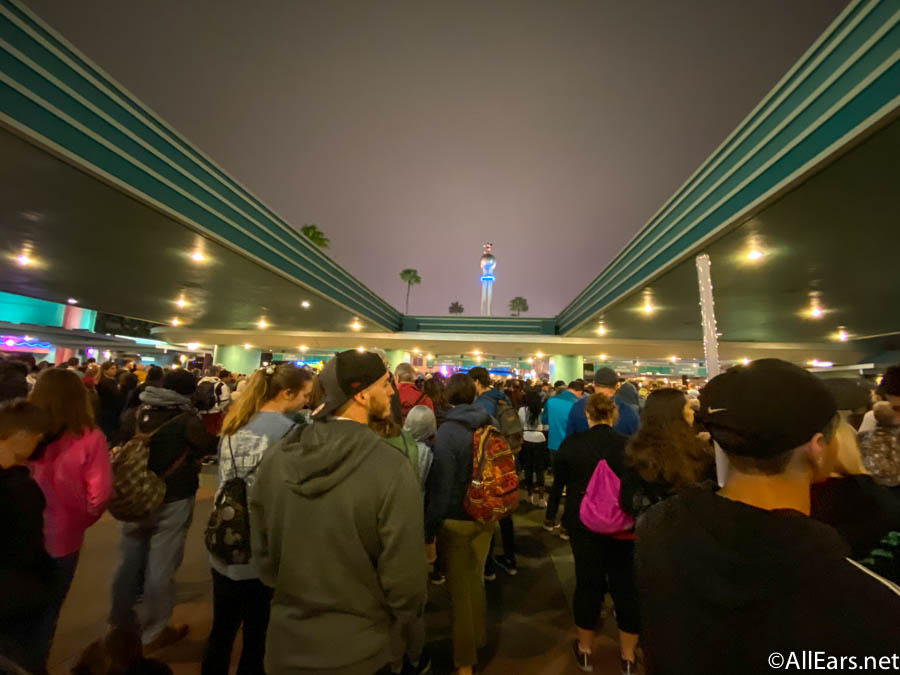 3. Return Times are Typically MUCH Sooner
Because of the audiences being so different, the "first available" return times are typically MUCH sooner in Disneyland — often within 5 minutes of the time you're looking at the app.
In Disney World — especially parks such as Hollywood Studios and Magic Kingdom — it's not uncommon for return times to be several hours away, with rides "selling out" of passes in the afternoon.
The entire time I was in Disneyland, I only saw a few attractions (ironically Soarin' being one of them) "sell out" and it was within just an hour or two of park close.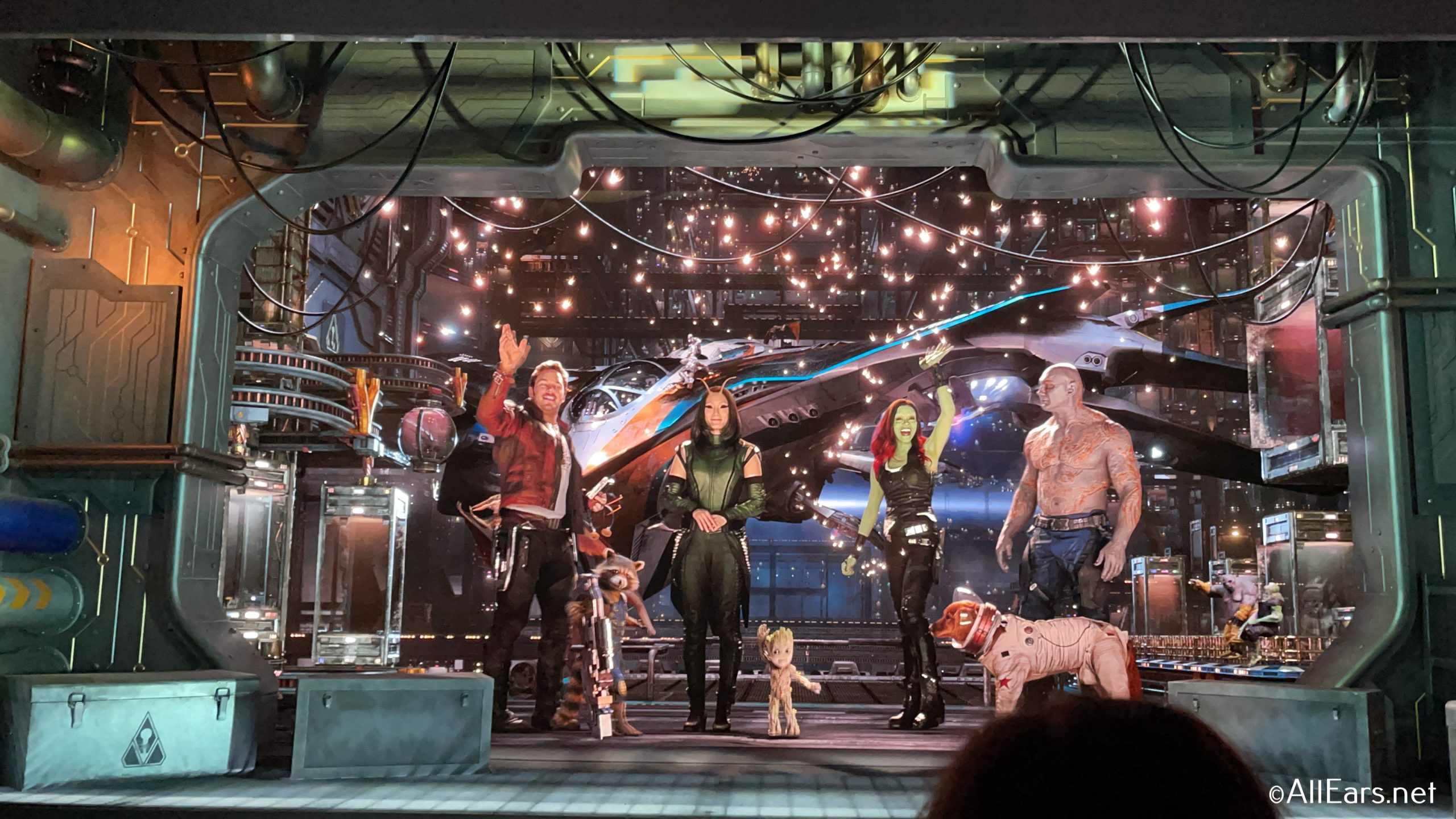 Even the Fancy Rides' availability tends to stick around for most of the day. The earliest I saw Rise of the Resistance sell out was about 2-3 hours prior to park close, compared to it typically being gone within seconds at Walt Disney World for the entire day.
The farthest out I booked something was about 45 minutes — which is scientifically proven to be the right amount of time to eat beignets and a Mint Julep. But most of the time I booked things for within 10 minutes of the current time.
This allows for the app to function a LOT smoother and provide for much more flexibility in your day. Because (on a normal day) you don't need to worry about attractions selling out, you can just bop around and book whatever you feel like doing next.
4. It's More Expensive in Disneyland — but the Perks Might be Worth It
Another BIG difference between the two coasts — the cost.
In Disney World, Genie+ is $15 per person/per day, and in Disneyland, it's $20 per person/per day. Rise of the Resistance is also typically $20 per person in Disneyland, whereas in Disney World we've seen it cap out at $15.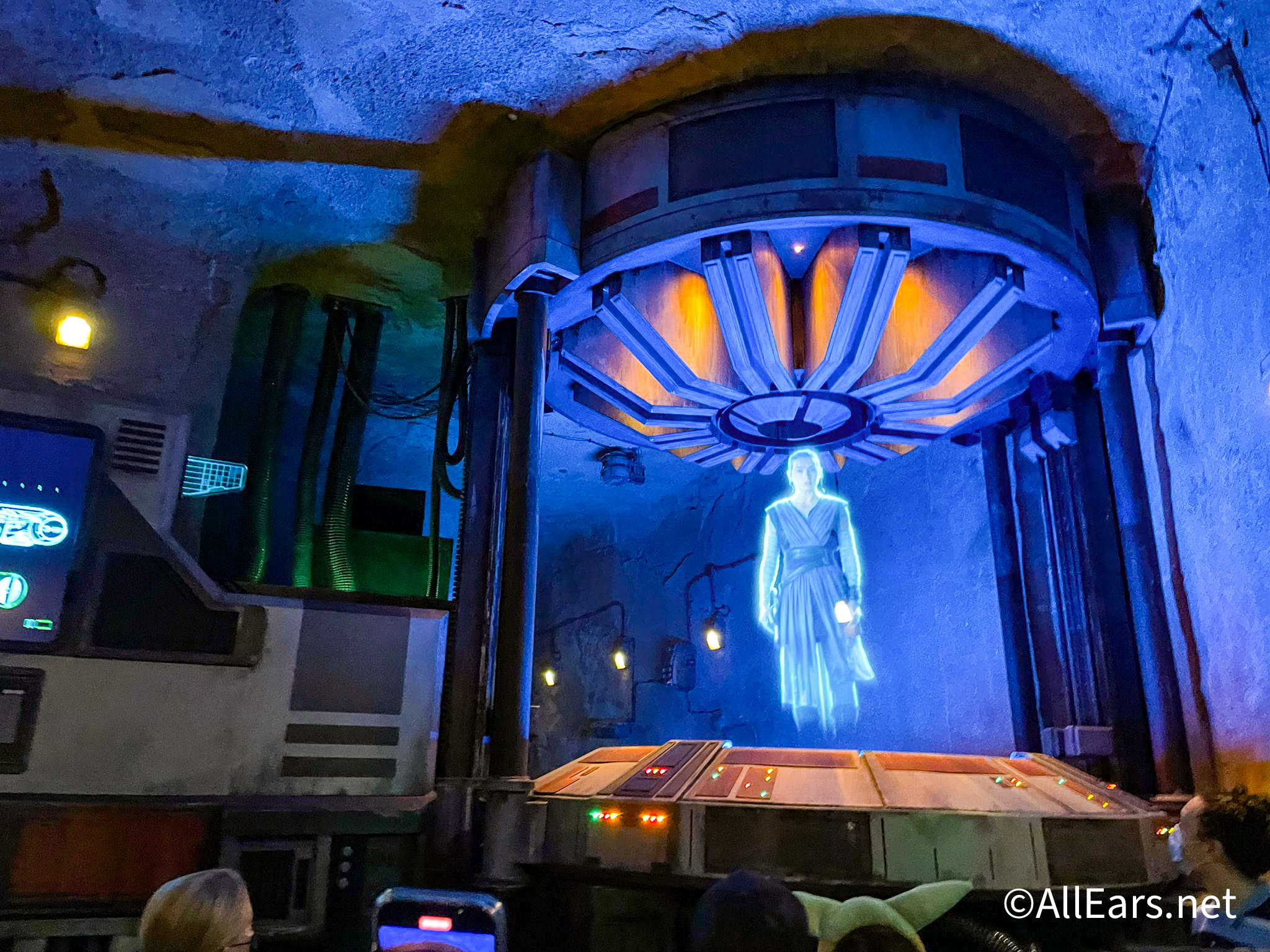 BUT the perks are also better in Disneyland, as Photopass downloads are included. That means any professional photos you take with the Disney Photopass Cast Members are yours to download! This can be a big perk if you take advantage of the photo opportunities.
However, in Disney World, exclusive AR filters are included instead. These are a bunch of fun — some of our favorites include the 25th Anniversary pink castle and the hug from Baby Yoda.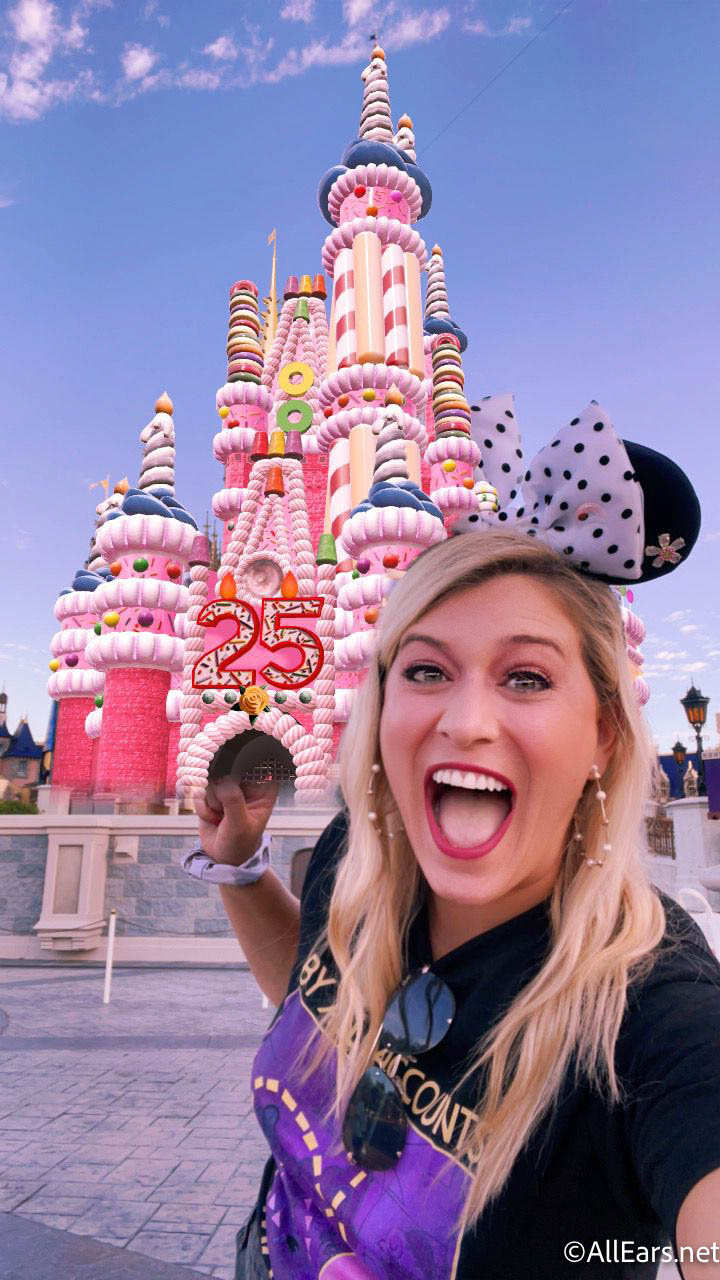 But arguably, professional photos are better than silly filters.
5. With Fewer Attractions, Park Hopping is Key
One thing that surprised me, is that Disneyland's Genie+ only works on a few attractions…19 to be specific. (Plus 3 "Fancy rides.")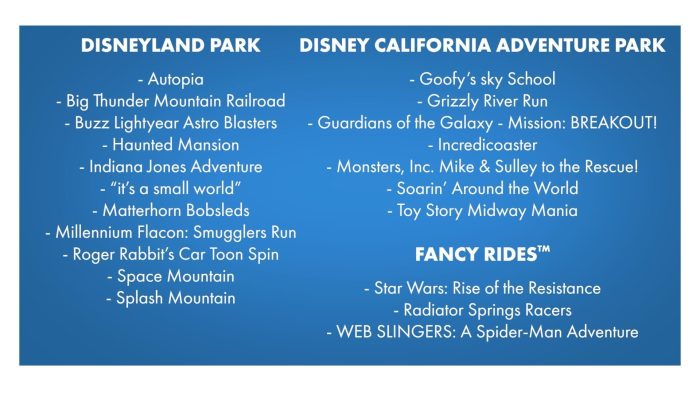 To really take advantage of the system, you'll probably want to park hop between Disney California Adventure and Disneyland park. Luckily, it's literally a 90-second walk between the two parks!
Why? Well, there are only 7 attractions included in Genie+ at Disney California Adventure. (And remember — no repeats!) For some guests, paying $20 for 7 rides (assuming you want to ride all 7) is worth it. But to truly use the system to its fullest potential, you'll want to walk over to Disneyland and use it on some heavy hitters there as well.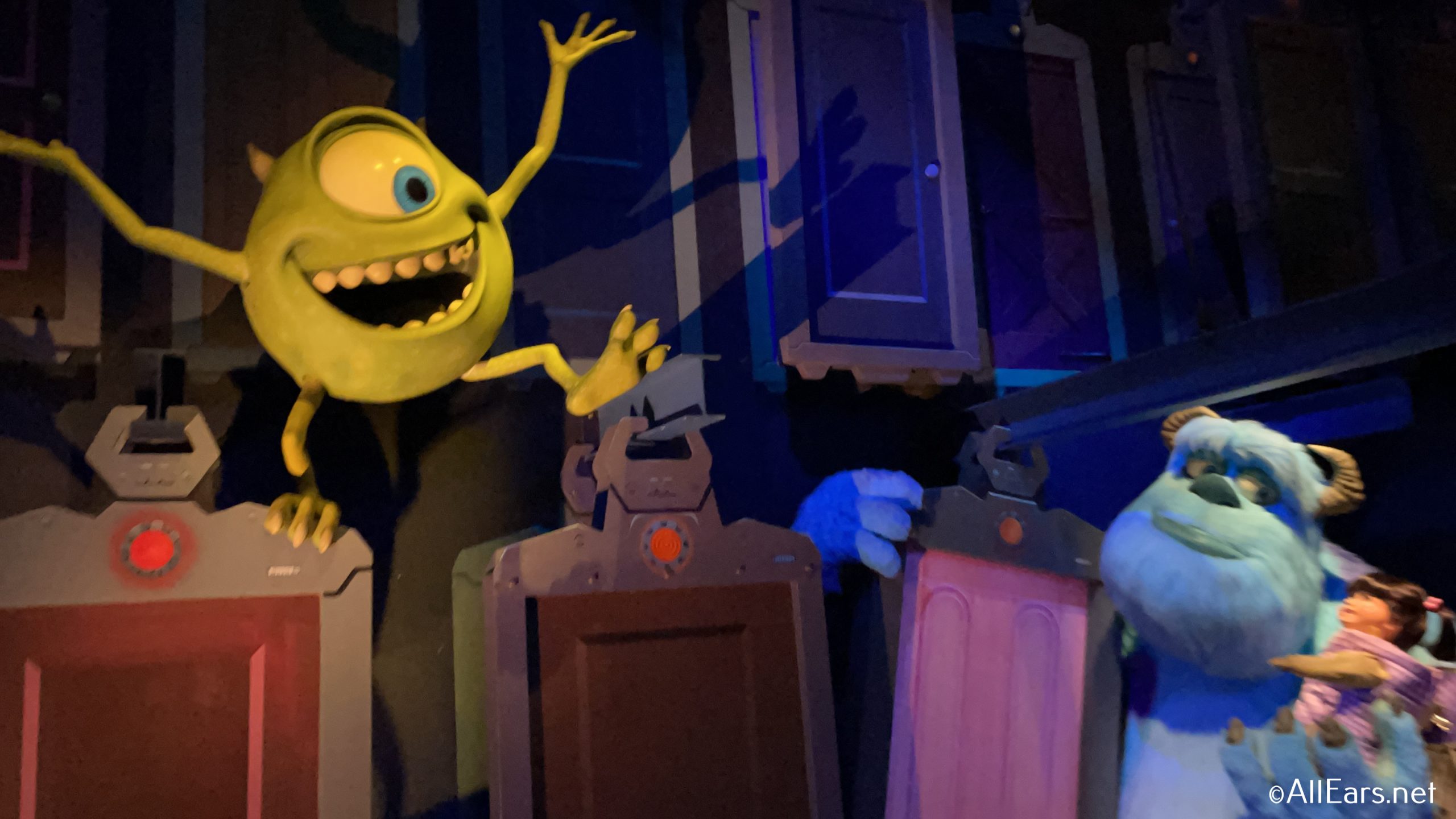 The good thing is — because of easy park hopping, you'll likely be able to accomplish everything on your Disneyland trip bucket list in just a few days with Genie+. Of course, you can likely do it without it as well — you'd just want to plan a bit more as to when to hit the popular rides with Lightning Lanes.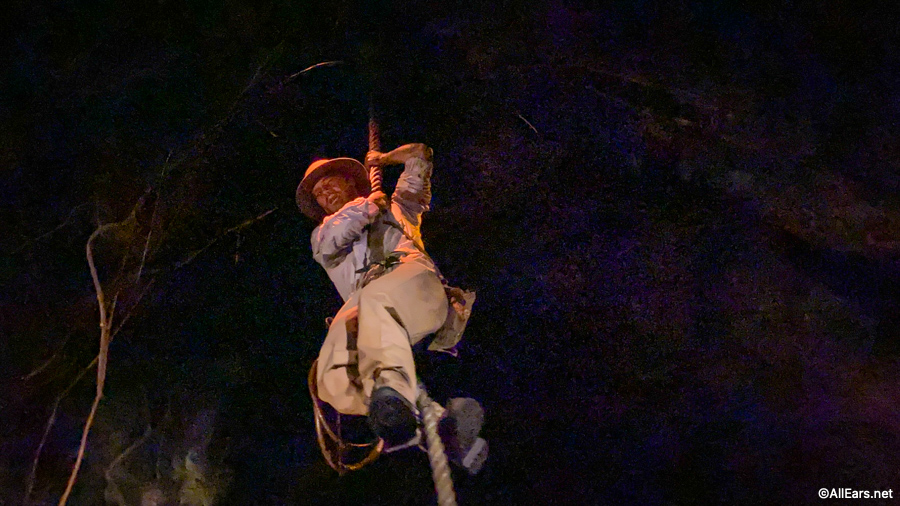 As someone who was an out-of-towner visiting for just a few days, I loved the ease of not worrying about what comes next. Knowing I could skip the line at heavy hitters such as Haunted Mansion, Indiana Jones Adventure, and Guardians of the Galaxy: Mission Breakout allowed me to relax a bit and just bop around the parks. So to me, the cost of Genie+ was worth it. Even though there are typically lower waits in Disneyland, we still used Genie+ to skip 30 and 45-minute waits. That time adds up!
Not everyone will agree with that conclusion — some people will think that planning and strategy to avoid long lines at the heavy hitters is preferable to paying $20 per person. And that is totally fine! It's all about what your family prioritizes.
6. Take Advantage of the 120 Minute Rule
Cue the dramatic music, because yes, the 120-minute rule exists in Disneyland too!
If you're unfamiliar, the 120-minute rule was set in place to ensure guests never go more than 2 hours without being able to book a new Lightning Lane with Genie+. (This doesn't apply to Fancy Rides.)
Basically, you can book a second Lightning Lane either when…
You've used the first one
Your return window expires (if you miss it for some reason)
It's been 120 minutes since you booked the first one
…whichever comes first.

This doesn't realllllllly come into play at Disneyland because the return windows are usually MUCH closer than two hours (see point three). However, you can use it to your advantage if you're park hopping!
As long as you have a park hopper ticket, you can book a Lightning Lane in EITHER park (just like in Disney World.) Park hopping starts at 1pm in Disneyland, which means if you try and book a Genie+ pass at the park you're NOT in for a time before 1pm, it'll default to a 1-2pm return time since you can't use it until then anyway.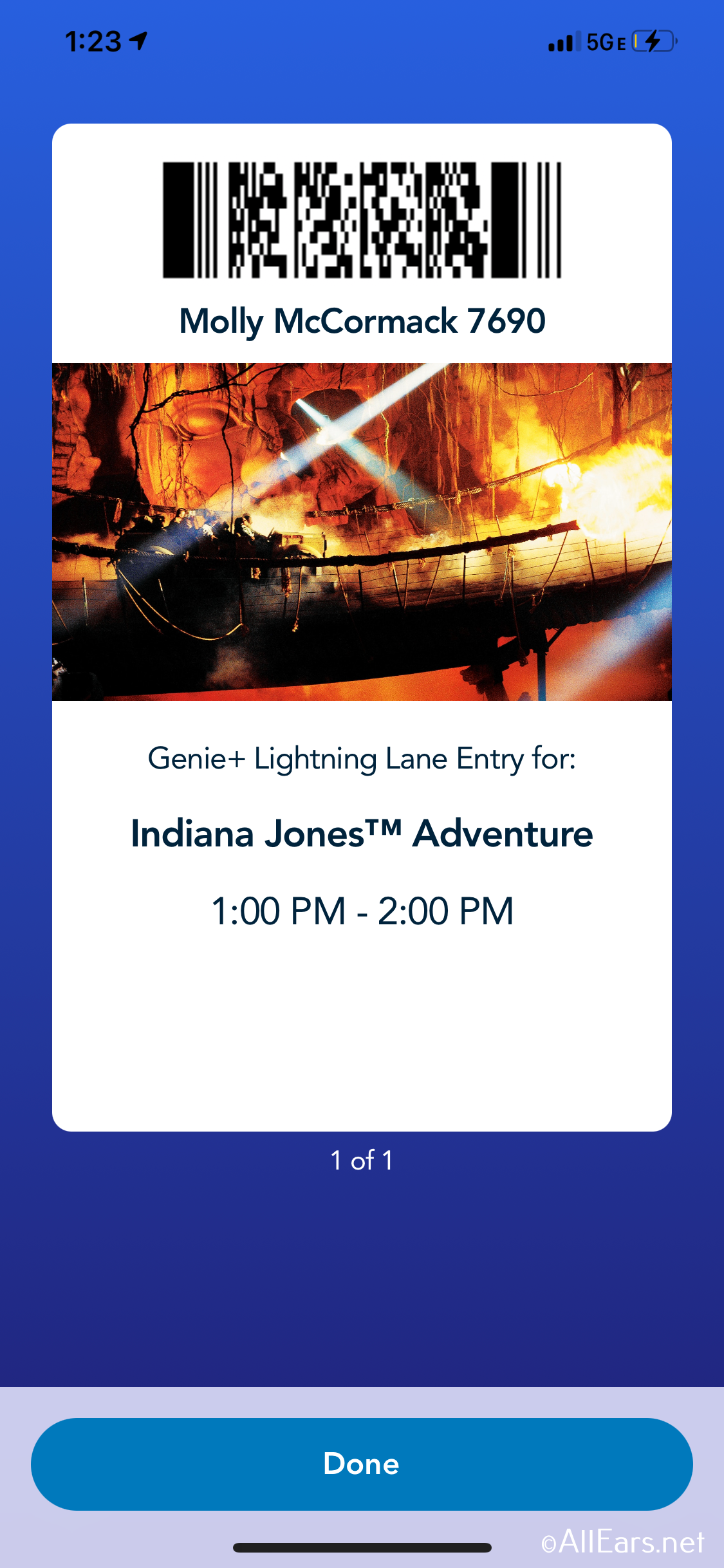 I used this to my advantage! Once arriving in Disney California Adventure at open, I would immediately book Indiana Jones or Haunted Mansion Holiday in Disneyland for the 1-2pm return time. Then I'd spend 120 minutes riding things in DCA that didn't have Lightning Lanes, watching the Spider-man stuntronic, drinking coffee, booking and riding Fancy Rides, etc.
That way, when it was time to park hop mid-day, I had a great Lightning Lane reserved at the opposite park!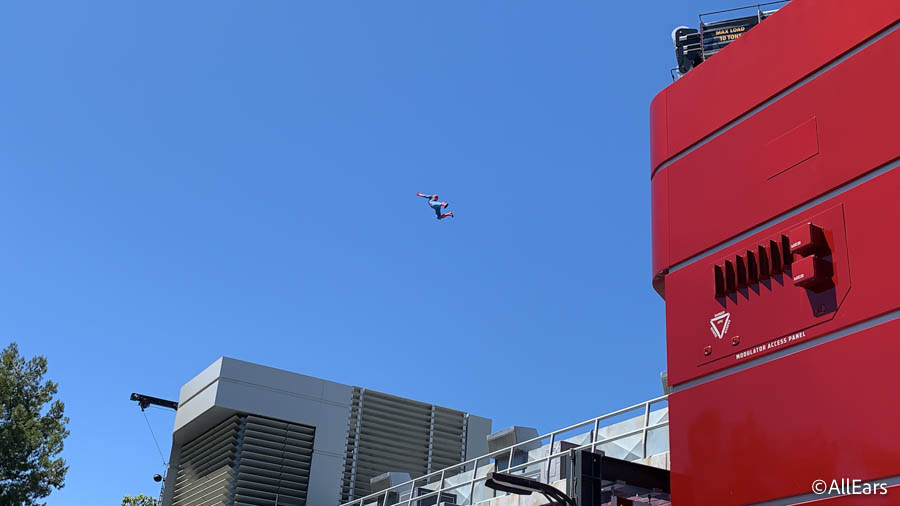 7. Pay Attention to Your Recovery Redemption Passes
Let's be honest — Disney rides have their moments. Rides are finicky and sometimes they close temporarily for technical issues.
And if the timing is just right, a ride may sadly close DURING your Lightning Lane Redemption window.
But all hope is not lost! You'll be automatically issued a Recovery Redemption Pass — which is kinda like a bonus Lightning Lane pass — AND you can reserve another one. But what's different about the Recovery Passes in Disneyland, is that they work in BOTH parks. Typically in Disney World, they only work in the park you're in.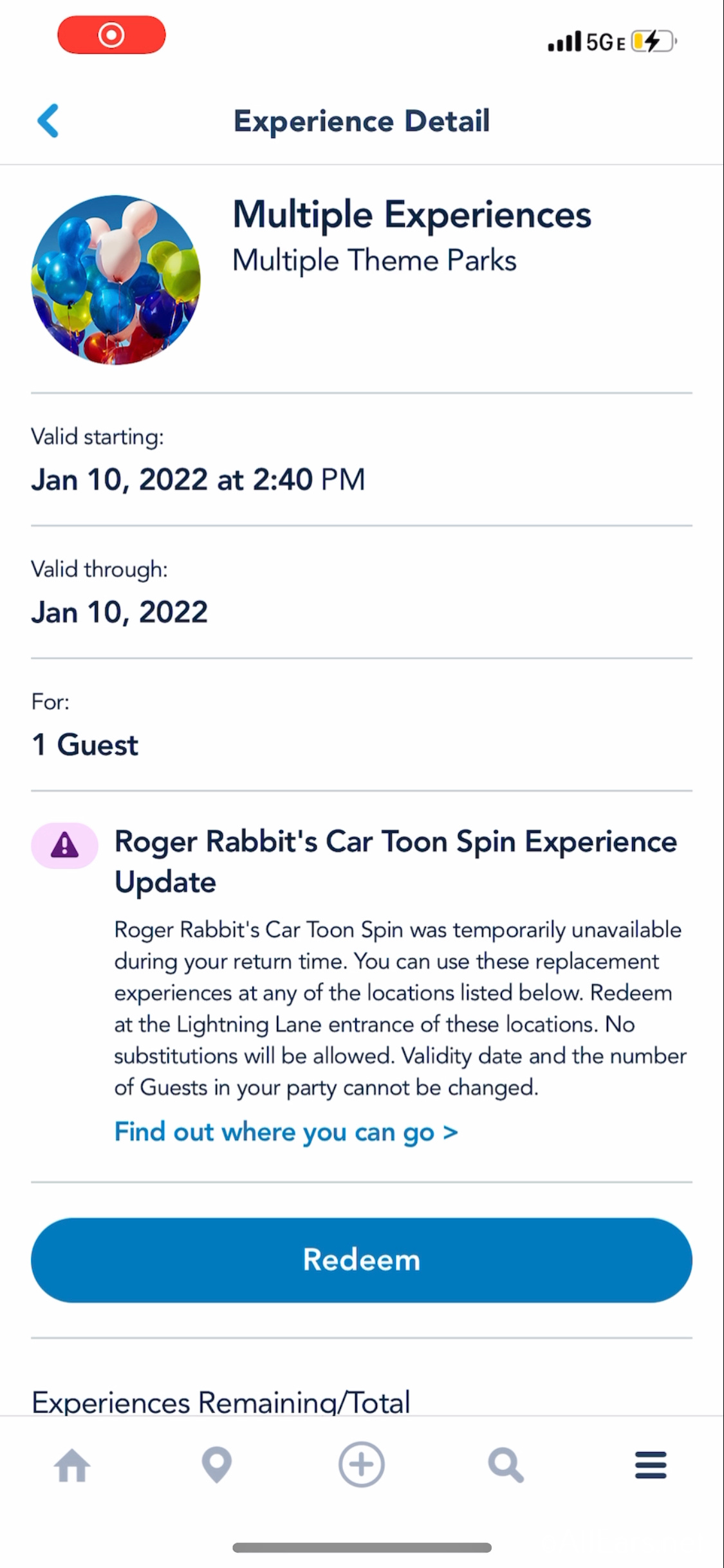 And that's not all! The Redemption Passes work on attractions that don't normally take Genie+ or even have Lightning Lanes, such as Pirates of the Caribbean. This means if you have bad luck and your chosen ride closes during your return window, it's actually not so bad. Make sure you read the details on your Redemption Pass to see exactly where it's valid and choose wisely!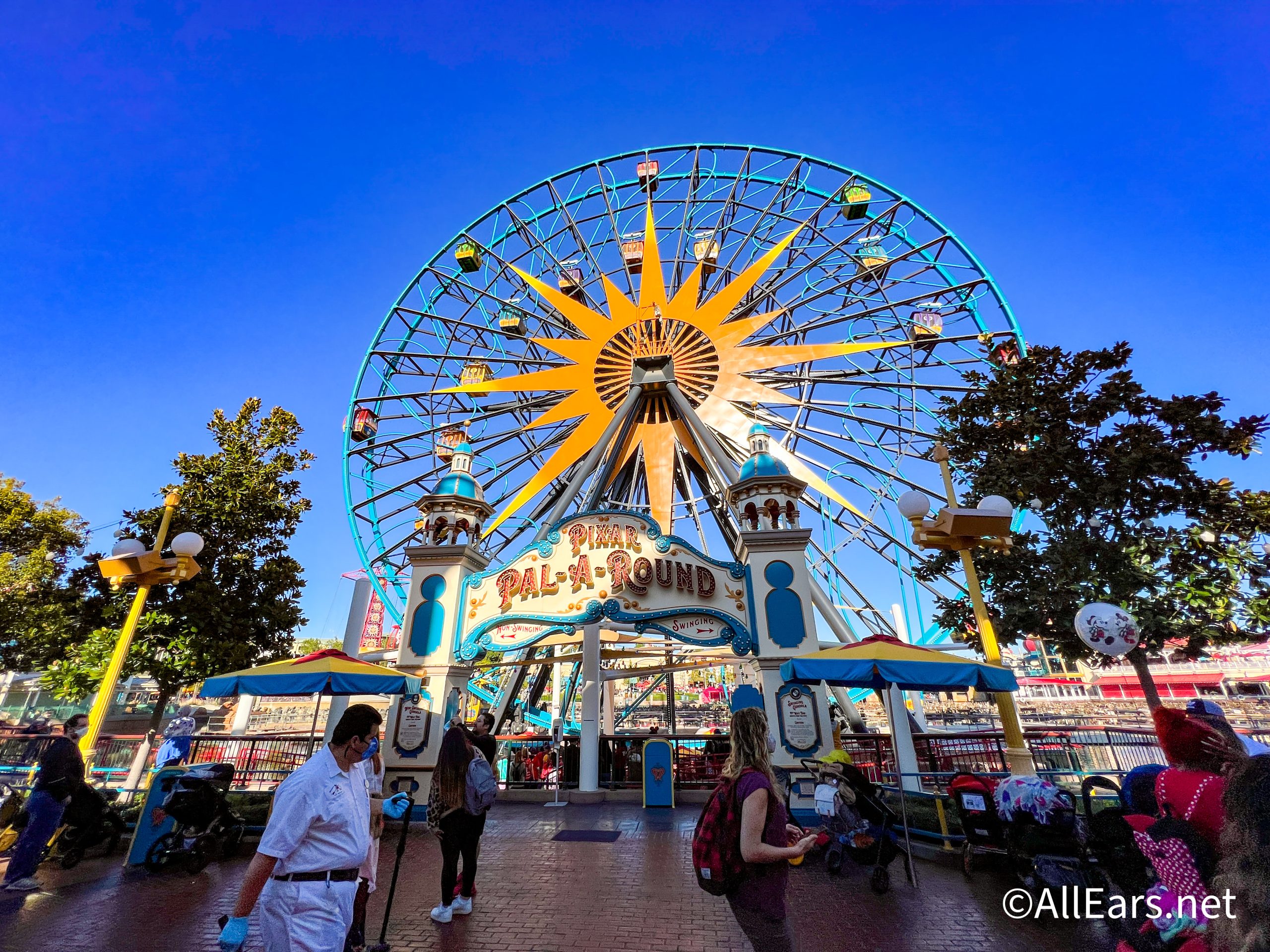 Well, there you have it! Seven big things I learned using Genie+ in Disneyland.
Overall, I thought the system was much simpler to use in California than it is in Florida. Because fewer people use it, it's easier to get return windows. Plus I loved not waking up early to book passes! But it's also far more likely that you don't need to use Genie+ to have a line-free day in Disneyland, as they simply don't have the crowds of Disney World.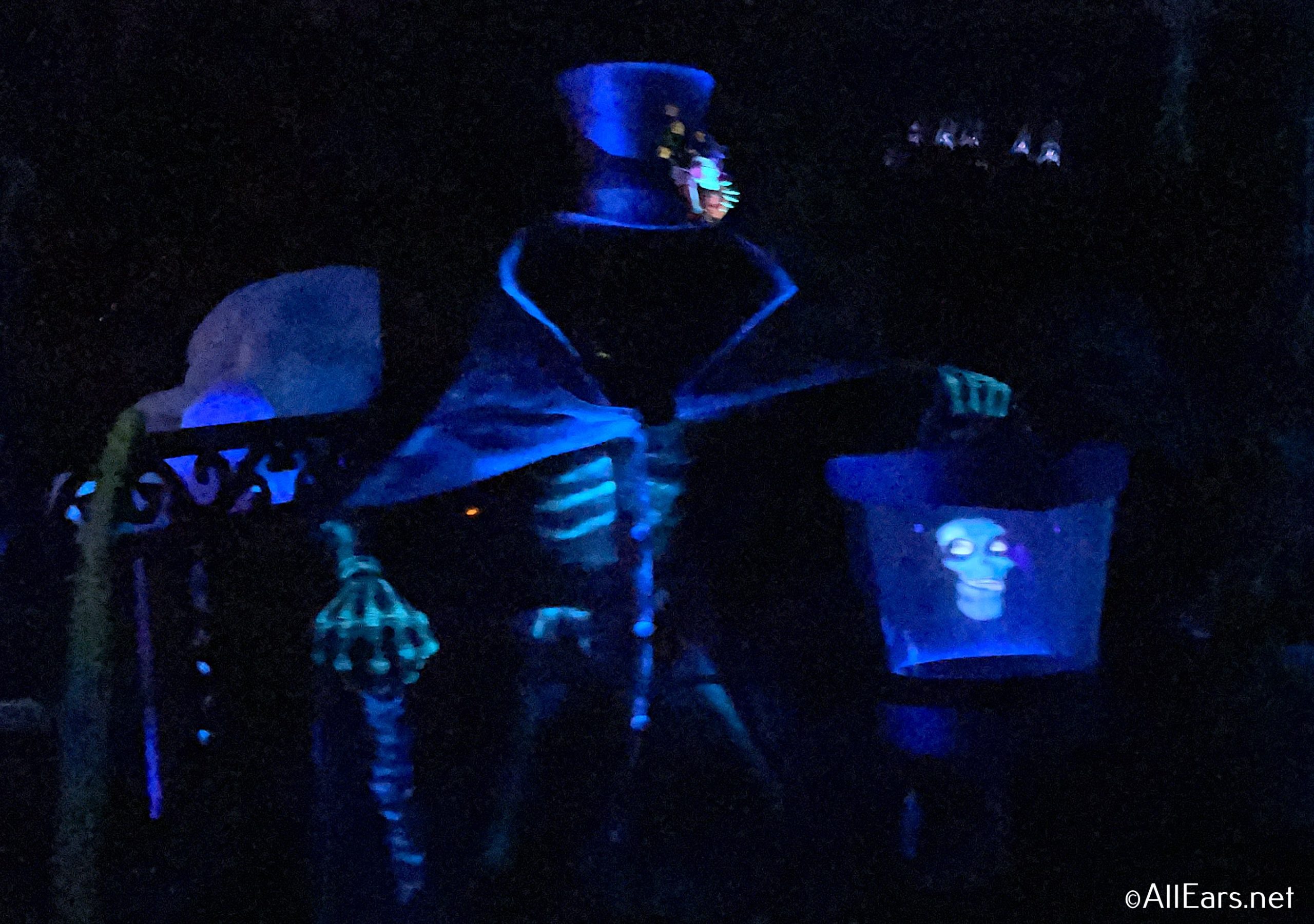 I understand why the system can't operate the exact same way in Florida, with the big difference in audience. That means you still need to do lots of planning and strategy to maximize Genie+ in World. No matter where you go, Genie can be a helpful tool during your park day. I just wish it wasn't so confusing in Disney World!!
To help with the confusion, check out our many videos on YouTube breaking down the system, and sharing tips and tricks. *shameless plug*
Have you used Disney Genie? Let us know down in the comments!
Click here to subscribe