Last year was a challenging year for Walt Disney World and for the world at large.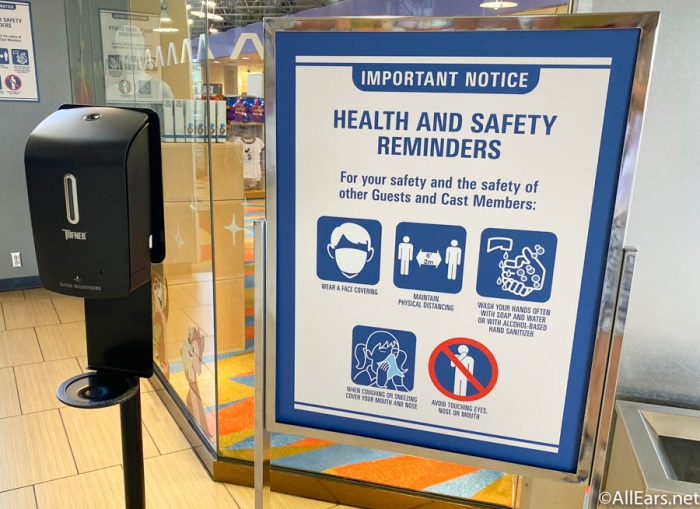 With the parks closing due to a pandemic, the beginning of the EPCOT transformation, new attractions opening, and a lot of new health and safety precautions, things certainly started to look different.
Due to all these changes, several things were closed for good last year, so we're breaking down all the Disney World things we did for the last time in 2020!
Rode Primeval Whirl
This poor little coaster in DinoLand U.S.A. didn't even get a proper send-off; it just sorta…closed. Primeval Whirl had been a seasonal attraction for a while, only opening when the parks were busy, until Disney officially closed it in July of 2020.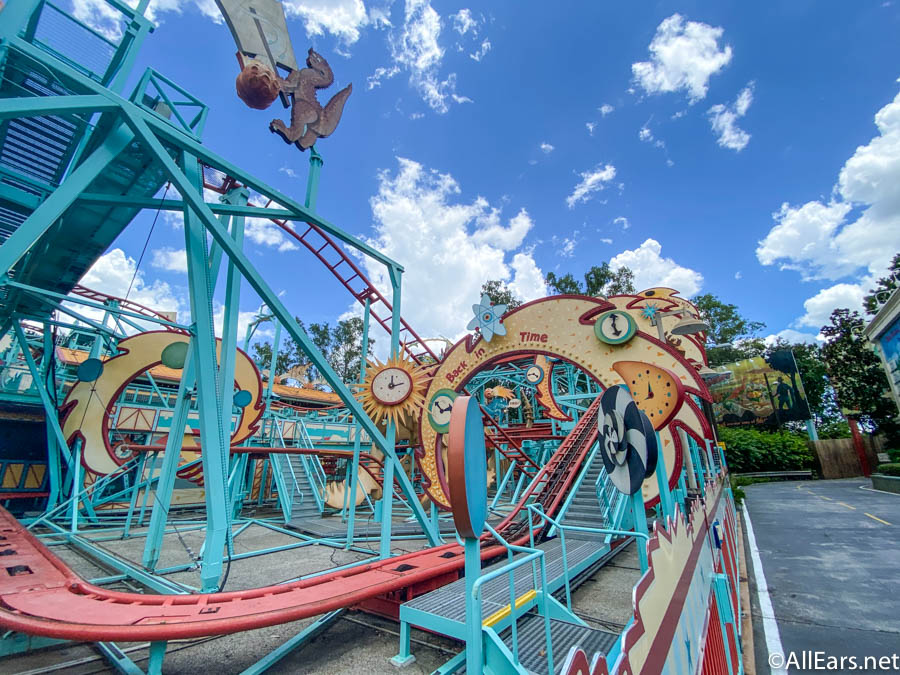 Later that month, we saw that the ride vehicles had been removed, and then in December, a Disney fan spotted the ride vehicles being relocated.  We're not sure what's next in store for this spot, but it's certainly strange to see an empty ride just sitting there. Primeval Whirl last operated in January of 2020.
Watched Rivers of Light: We Are One
Another closure that was announced in July 2020 was the end of Animal Kingdom's nighttime spectacular, Rivers of Light.
The show officially opened in 2017 and did not feature any fireworks (for the safety of the park's animals). It went through a revision in 2019, adding scenes and a score from Disney movies. We're disappointed that the show is leaving, but we have hope that Disney will replace it with something excellent!
Took Pictures With the Old Castle
If you've been following AllEars or visited Disney World recently, you'll likely recall that Cinderella Castle, the icon of Magic Kingdom, got a royal makeover in 2020! The new paint job was announced in February and began shortly before the parks closed due to COVID-19.
While we got a few glimpses before the parks reopened, we finally got to see this makeover in July. And to go along with the new look on the castle, Disney started sprucing up the signs around the resort — it seems like everything is getting a touch-up these days!
Dined at Electric Umbrella
As part of EPCOT's multi-year transformation, 2020 saw the closure of a very nostalgic restaurant — Electric Umbrella. This closure was announced in advance, but the date was pretty unsure, until the restaurant finally shut its doors in February of last year.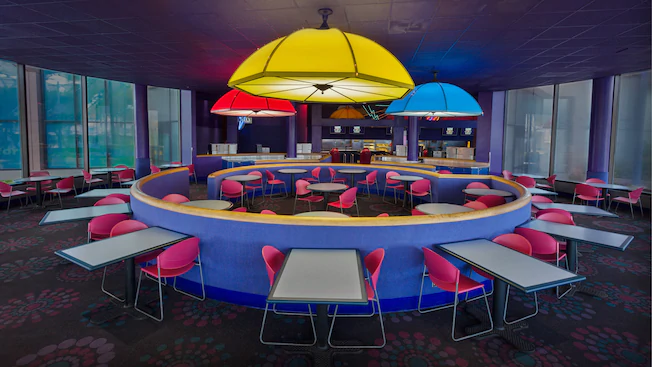 This was a big Quick Service staple in Future World, and now the other main choice is Sunshine Seasons. We mourn the loss of Electric Umbrella, but we're excited about the future of EPCOT.
Shopped at the Old Mouse Gear
In early January of last year, we saw EPCOT's Mouse Gear close its doors…but then quickly reopen them in a different location.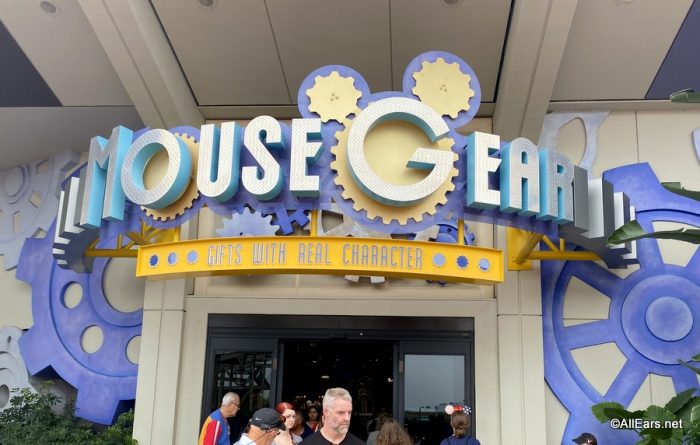 Old Mouse Gear
It was originally expected that the store would eventually reopen with a new design, but we haven't heard any news on this front in quite a while. Either way, if we ever do get back into the original Mouse Gear, things are likely going to look pretty different!
Watched Star Wars: A Galaxy Far, Far Away
This show premiered in 2016, and we lovingly dubbed it the "Star Wars Fashion Show". The five-minute performance allowed guests to see a variety of their favorite characters from around the galaxy, including several that aren't often spotted in the parks!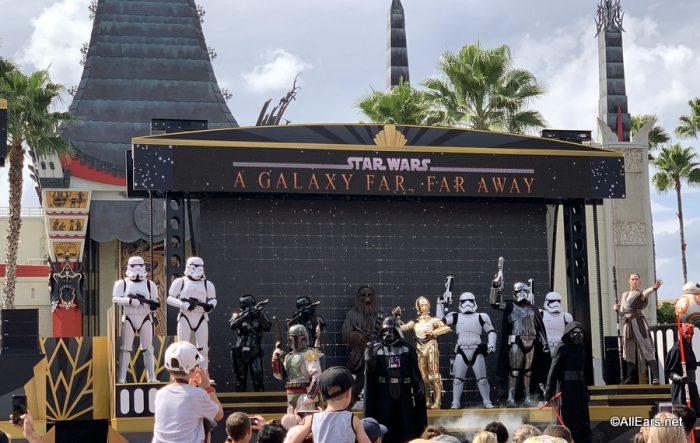 Without an official announcement, the show closed in February of 2020. Even though we'll miss seeing some of these characters, we're glad that the stage has been moved to give us a perfect view of the Mickey and Minnie's Runaway Railway marquee! 
Met Disney Friends at EPCOT's Character Spot
As part of EPCOT's transformation the Character Spot, which was home to meet-and-greets with several Disney characters, had to close. The characters moved around a bit, getting new meeting locations in various spots around the park.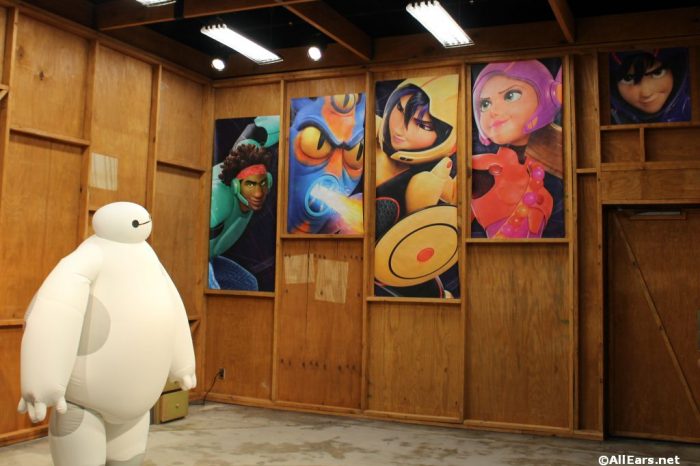 However, since the parks reopened, character meets are not the same as what they used to be. It's possible that when these meet-and-greets come back, things may change yet again.
Possibly…Watched EPCOT Forever
This last one is mostly speculation, since we have no word from Disney, but it's possible that we watched EPCOT Forever for the last time in 2020. The show was originally designed as an interim fireworks show between the closing of IllumiNations and the launch of Harmonious.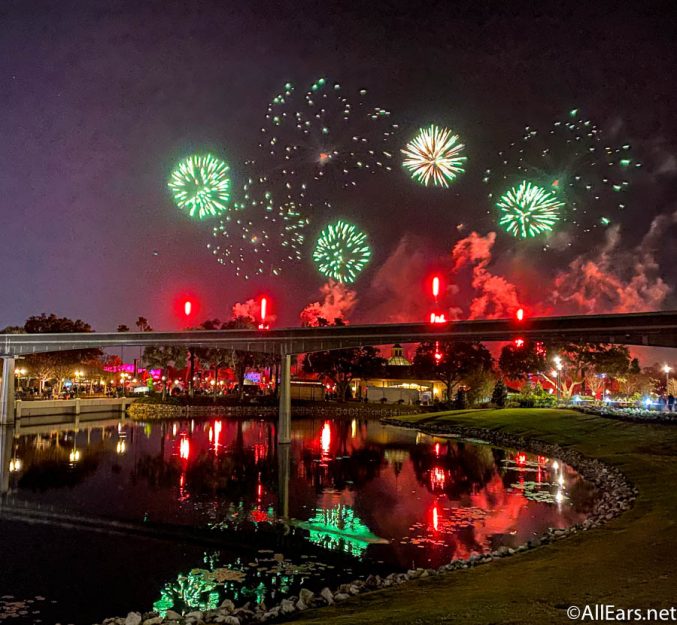 Since the parks reopened, fireworks and other nighttime spectaculars haven't been available, so we haven't seen this show since March 2020. Now, we're starting to see the props getting set up for Harmonious, so is it possible that we've already seen the farewell performance of EPCOT Forever?
Which of these things do you miss the most? Let us know in the comments!
Join the AllEars.net Newsletter to stay on top of ALL the breaking Disney News! You'll also get access to AllEars tips, reviews, trivia, and MORE! Click here to Subscribe!