As you probably know, Cinderella Castle is currently getting quite the makeover in Magic Kingdom! We're looking forward to the new gold accents and paint job.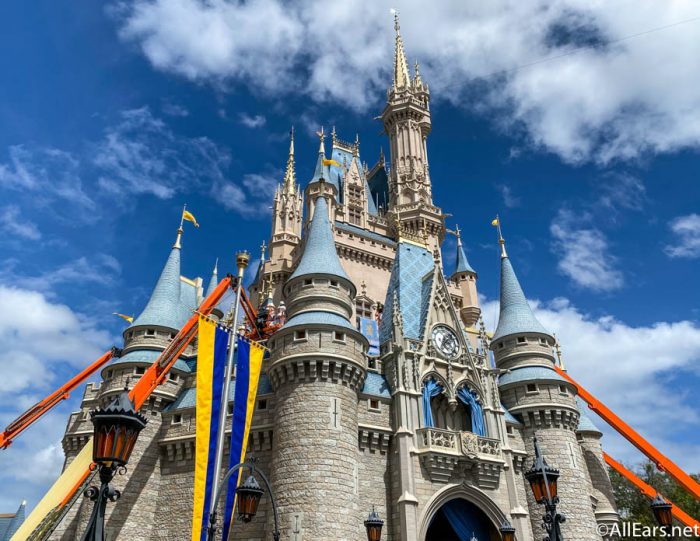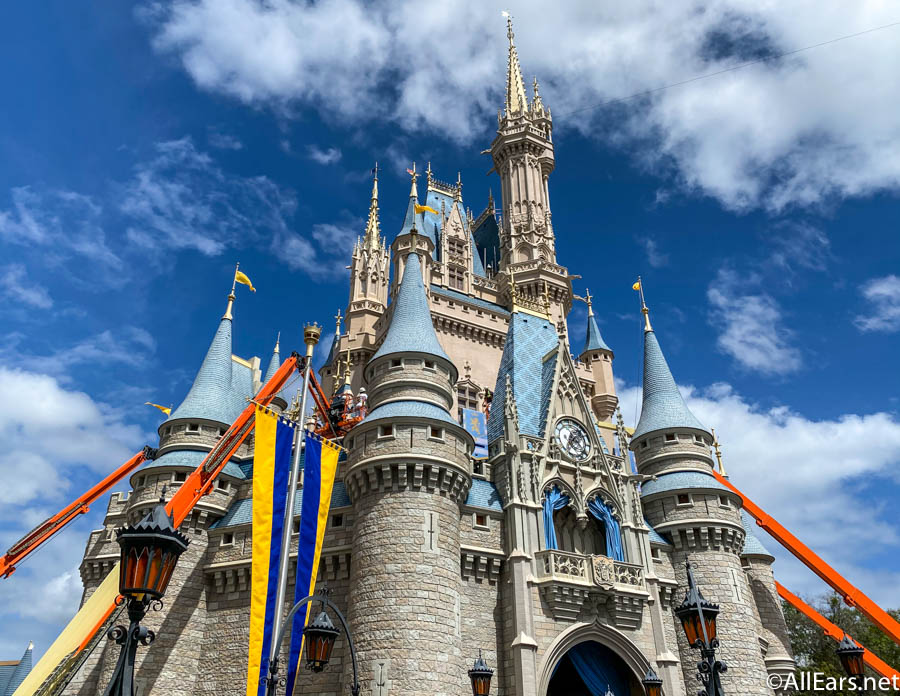 And it looks like the refurbishment process has begun at Magic Kingdom! The other day we spotted the moat being drained for the castle, and today there were a few cranes on hang to get painting started on Cinderella's humble abode.
A few weeks ago, Magic Kingdom Vice President Jason Kirk's released a statement addressing construction on Cinderella Castle, letting guests know that "temporary construction may be present" during the refurbishment, but that it would "remain uncovered". While the various painting cranes definitely affect the overall image of the castle, it is better than the alternative of immovable scaffolding or worse — the dreaded construction scrim.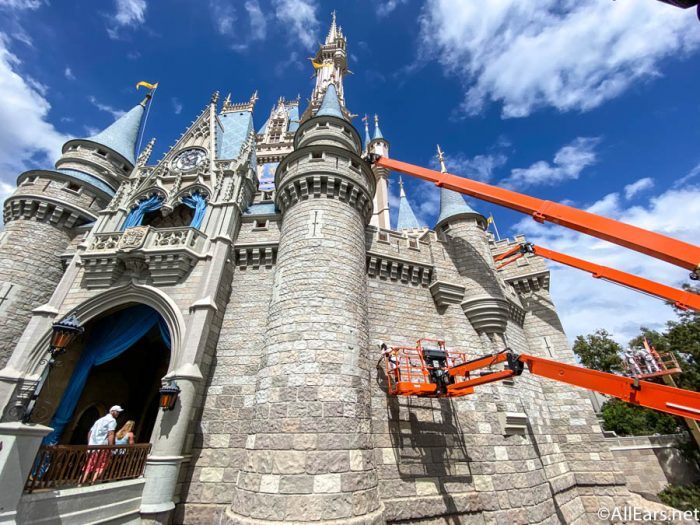 There were even workers out on the cranes during park hours! We're super excited to see the end result of the work on the castle and hope the construction doesn't last too long.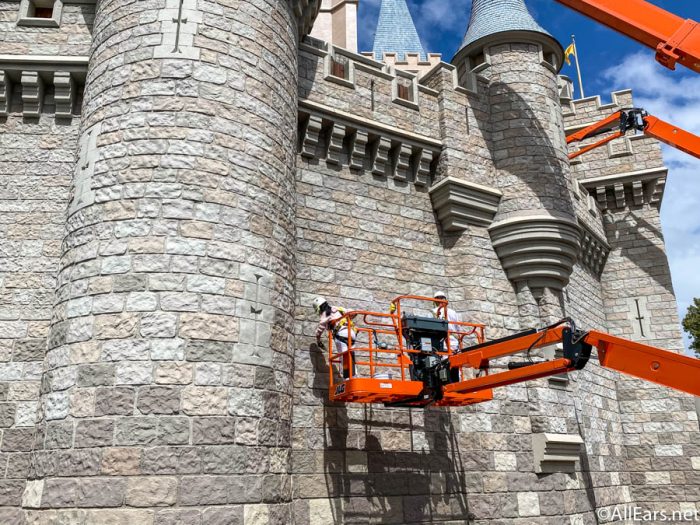 We'll keep you updated on the progress of Cinderella Castle throughout the refurbishment!
Are you excited about the final result at the Castle? Or more nervous about the refurb? Share your thoughts in the comments!