It's been almost a year since Disney's Hollywood Studios hosted the last of the now-discontinued Star Wars Weekends. And just when many fans were missing the annual opportunity to immerse themselves in the sci-fi galaxy, the park has introduced two new experiences for Star Wars fans.
A new stage production — "Star Wars: A Galaxy Far, Far Away" — and a stormtrooper procession debuted last week as part of the summer's "Star Wars Awakens" entertainment offerings. My family and I were in the park and experienced both this past weekend on our own, not as part of a media event.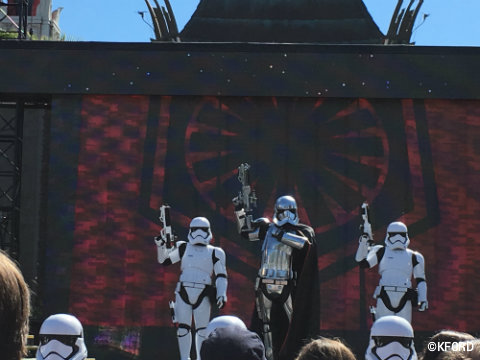 Although there are no published times for the stormtrooper procession, we happened upon it at 4 p.m. when we were arriving near the stage at the end of Hollywood Boulevard in front of the Chinese Theater. Captain Phasma from "Star Wars: The Force Awakens" leads a platoon of First Order stormtroopers on a march from Star Wars Launch Bay to the stage multiple times each day. Once there, she instructs the stormtroopers about what is expected of them — sort of a training exercise, if you will. The whole "show" lasts about five minutes, but it does give guests and Star Wars fans a sense of the foreboding First Order.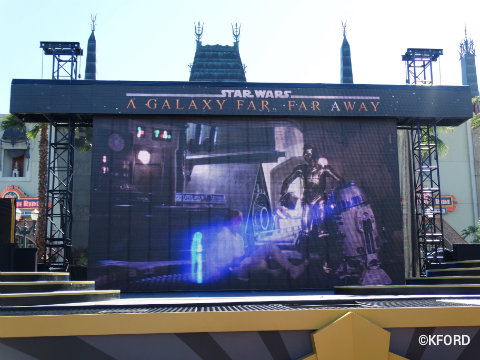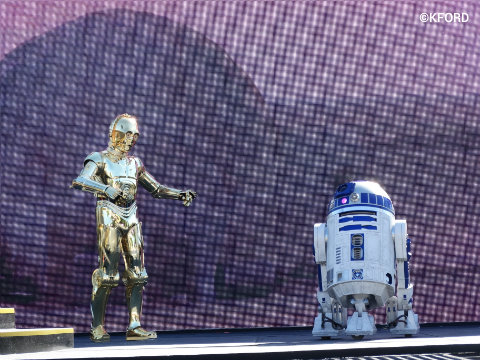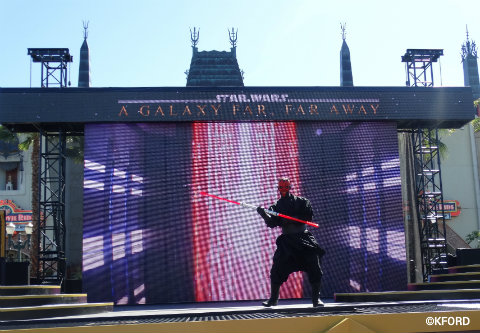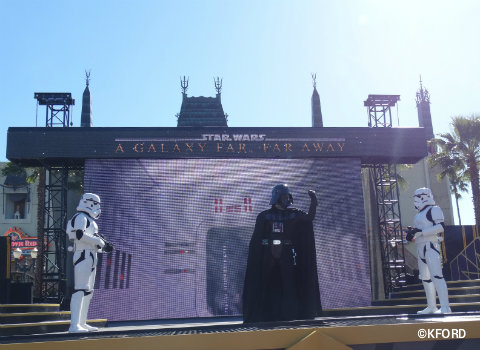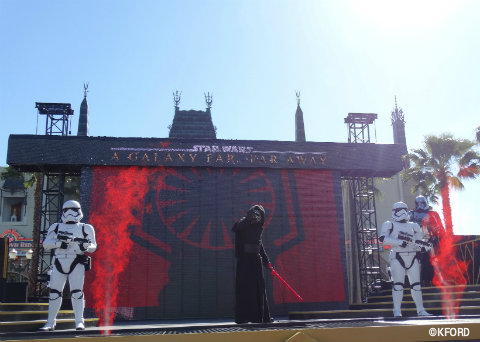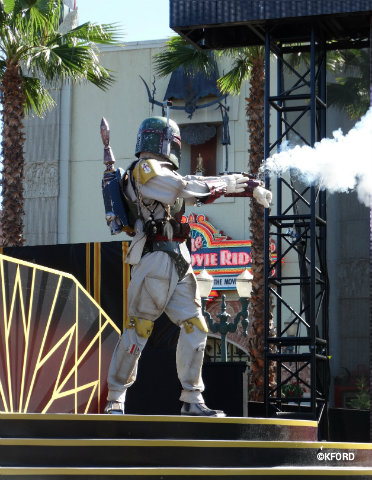 "Star Wars: A Galaxy Far, Far Away" revisits iconic moments from the film saga with movie clips and appearances from popular Star Wars characters like Darth Vader, Darth Maul, C-3P0, R2-D2 and Chewbacca. However, the only characters from the most recent installment are Kylo Ren and BB-8. Although that is somewhat disappointing to fans of the newest trio of heroes, it is the lovable droid's first appearance as a character at Walt Disney World. My 11-year-old daughter was really happy to see BB-8, but she would have loved to see Rey, as well.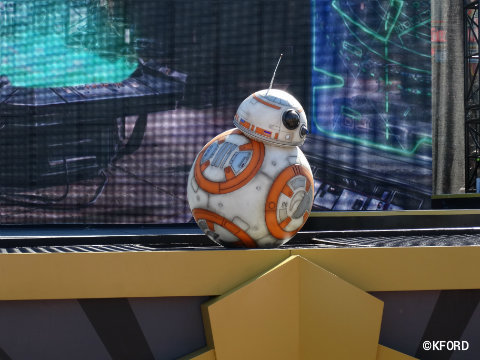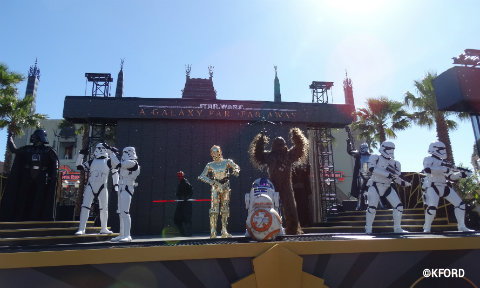 Overall, "Star Wars: A Galaxy Far, Far Away" was not what my family and I were expecting — or hoping for. The production is heavy on movie clips and the characters don't do much more than a few poses on the stage. There isn't a lot of interaction between the characters, and it feels pretty superficial. I guess we had been spoiled by "Hyperspace Hoopla," a stage show that capped off each day during Star Wars Weekends. That show included a large number of Star Wars characters in a mashup of dancing and pop-culture references. It was very creative and well-executed. And the new show just isn't.
It feels like a placeholder until the new immersive and detailed Star Wars Land opens. The best thing I can say about "Star Wars: A Galaxy Far, Far Away" is that it does give audiences the opportunity to see some of the beloved Star Wars characters that otherwise won't be making appearances (as far as we know) this summer.
For its first week, "Star Wars: A Galaxy Far, Far Away" took place five times a day — at 11:30 a.m. and 1:30, 2:30, 3:30, 4:30 and 5:30 p.m. at Center Stage. Be sure to get there early, especially if you have small children, because it will be tough for them to see the stage from more than a few rows back.