Who doesn't love comfort food from time to time? Guests at Disney's Hollywood Studios can enjoy a traditional "home-cooked" meal and the environment of a much simpler family meal time — the 1950s — when they choose to dine at the 50's Prime Time Café inside the theme park at Walt Disney World.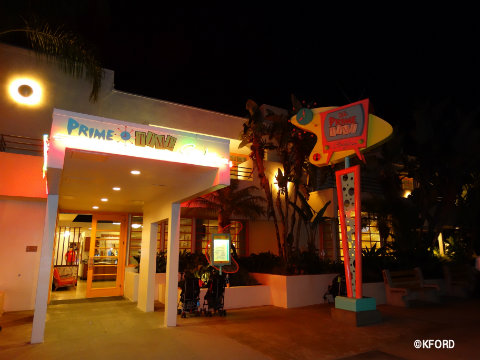 My family and I snagged a last-minute reservation for this table-service restaurant on Saturday, and we were not sorry afterward. It had been years since we'd eaten there, but the 50's Prime Time Café remains consistent — each time has been an entertaining and delicious meal. I definitely will continue to recommend the 50's Prime Time Café to guests of all ages.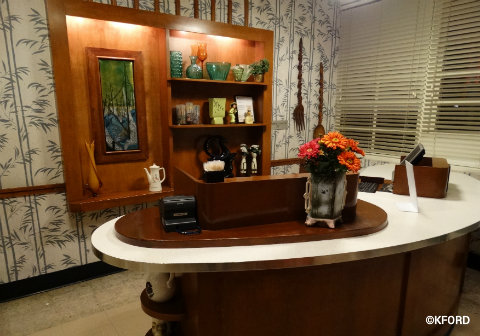 Your dining experience begins when you check in at the desk inside the restaurant, which is located near the front of the park, just off the first block of Hollywood Boulevard. You are invited to wait in the Tune-In Lounge, which immediately immerses guests in that retro experience. Feel free to watch black-and-white clips from popular television shows circa 1955 on floor-model sets. Kitschy wallpaper, orange and teal pleather seats, multi-light floor lamps and bi-level end tables make you feel like you are in your grandmother's house.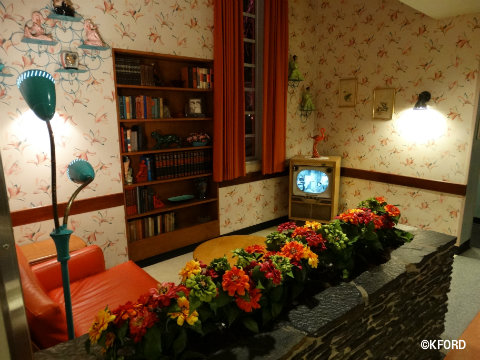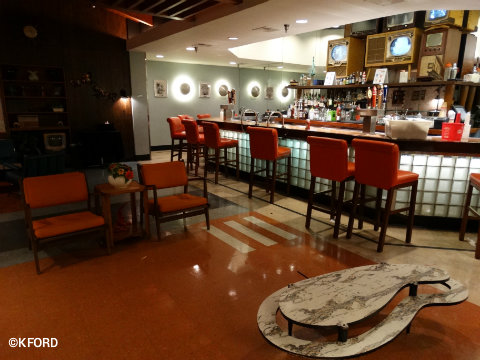 The lounge actually serves the full restaurant menu, plus there are plenty of adult beverages at the bar and shakes to go. You won't want to skip the house specialty — a peanut butter and jelly shake.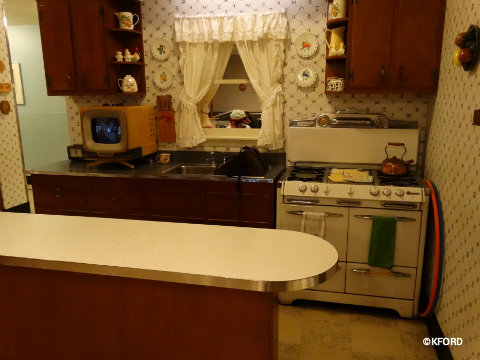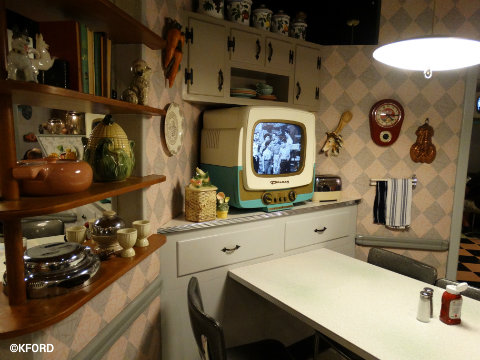 When your table is ready, the host or hostess will take your party of "cousins" into one of many kitchens. You'll be seated at a Formica table with views of built-in shelves and cabinets full of '50s knick-knacks, tea towels, vintage-looking curtains and more retro TV sets.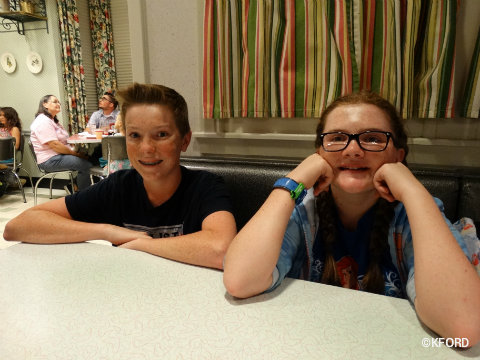 Perhaps the most fun part this meal (besides eating) is that your server is not above gently scolding diners who do not mind their manners. Put your elbows on the table? You'll be told to rethink that. Need to make a trip to the bathroom? Don't think you'll escape and return without being asked if you washed your hands — no matter how old you are! The server may also "help" stragglers finish their meals by using the "airplane technique." Years ago, my father was cajoled into pantomiming the motions to the nursery rhyme, "The Little Teapot." Talk about funny!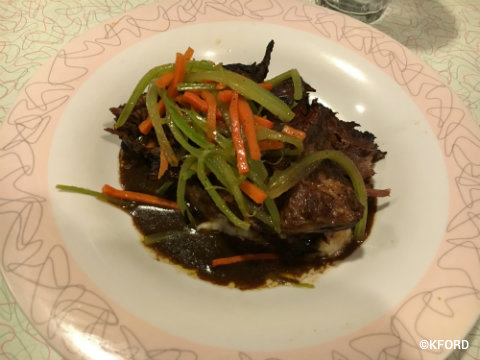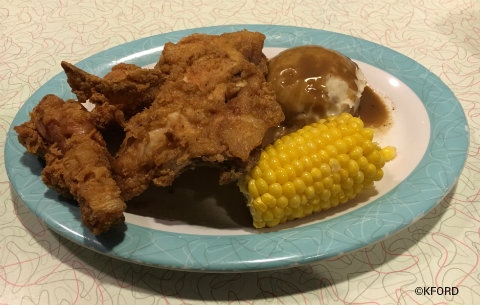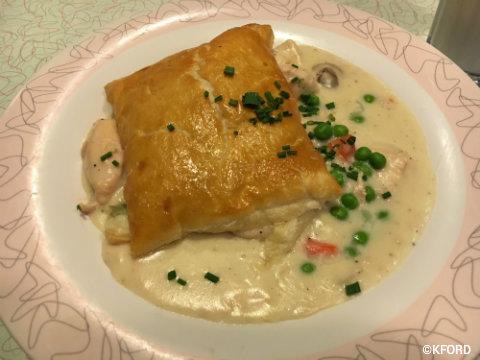 But the real reason you're there is to eat, right? Our family chose Mom's Old-fashioned Pot Roast, Aunt Liz's Golden Fried Chicken and Grandma's Chicken Pot Pie. My daughter had A Sampling of Mom's Favorite Recipes, which included the pot roast, fried chicken and traditional meatloaf. Truly, none of us had a bad thing to say about any of our meals. The pot roast, which is served with roasted garlic mashed potatoes, brown gravy, carrots, celery and onions, is my go-to meal and one that is always satisfying. Afterward, we indulged in traditional desserts of warm apply crisp a la mode and Dad's Brownie sundae. Both were generous portions and definitely enough to share. To see the fill menu for the 50's Prime Time Café, see our AllEars.Net menu page. There is also a children's menu.
50's Prime Time Café is a popular restaurant, so I strongly suggest making reservations. We were able to make a same-day reservation because we were willing to eat a late dinner (at 9 p.m.) that overlapped with the Star Wars fireworks. Incidentally, when the fireworks started, my children stepped outside and had a decent view of the entire show. And, if you have a window seat, you might even see parts of the fireworks show from inside, too.