Disney's remake of "The Jungle Book" is one that appeals to a new generation of audiences, but it takes a more serious tone than the 1967 musical film adaptation of Rudyard Kipling's stories. Sure, the movie has amusing moments and amazing action sequences, but parents of young children will want to heed the PG rating because there are some scary and dark scenes.
The strength of "The Jungle Book" is, of course, in the adventures of Mowgli (played by Neel Sethi), a "man cub" who grows up in the jungle. In this live-action version, he is adopted by a pack of wolves. Panther Bagheera (voiced by Ben Kingsley) saves Mowgli after he becomes an orphan and entrusts his care to pack leader Akela (voiced by Giancarlo Esposito) and mama wolf Raksha (voiced by Lupita Nyong'o).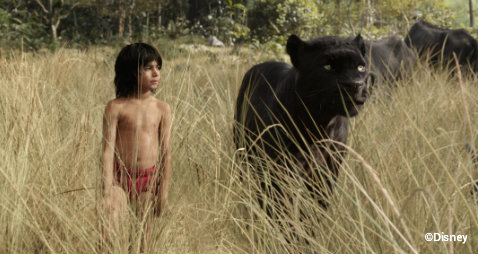 The movie opens with Mowgli practicing wolf skills — learning to run fast enough to outrun predators and to leap between fragile tree branches as another means of escape. These sequences make good use of 3D effects, which enhance the entire movie, making it worth your while to pay a little extra for the 3D version of "The Jungle Book."
Although Sethi clearly is the lead character of "The Jungle Book," it could be argued that the star is the collection of digital effects that go way beyond the convincing use of 3D photography. The newest technology has allowed filmmakers to create an environment so lifelike that audiences quickly immerse themselves in the film and assume the jungle is a real place.
"Live-action" is something of a misnomer for this movie, however, because Sethi is the only full-fledged actor in a movie that is mostly computer-generated imagery (CGI). However, a cast of well-known actors lend their voices to the animals of the jungle. We are introduced to many at the beginning of the movie when they gather at Peace Rock. Typically, the rock is submerged, but when water is scarce and it becomes visible, all species know that they can come to drink at Peace Rock without fearing attacks from predators.
Tiger Shere Khan (voiced by Idris Elba) chooses to ignore this rule of survival and shows up at Peace Rock to threaten Mowgli, setting up his pursuit of the man cub throughout the film. The tiger is so menacing, it's easy to forget he's not real. He appears when you would expect him to — and often when you don't, so be prepared to jump in your seat a few times. Parents may find these scenes are good times to take little ones to the bathroom.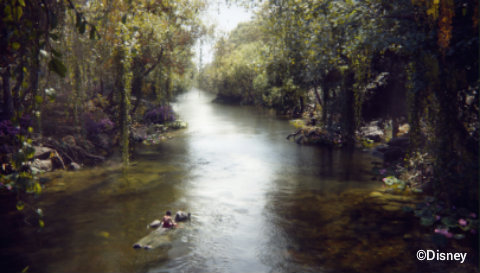 Director Jon Favreau ("Iron Man" and "Elf") skillfully leads audiences on a journey through the jungle after panther Bagheera decides that Mowgli must return to the human world for his own safety. Along the way, he befriends Baloo (voiced by Bill Murray), and we are treated to the pair frolicking to the famous song, "The Bare Necessities." Although the lighthearted scene is most welcome in a landscape of serious action, it does seem a little out of place, too. Mowgli must go on to escape encounters with the freakishly gigantic King Louie (voiced by Christopher Walken) and slithering python Kaa (voiced by Scarlett Johansson).
As readers of my previous reviews know, one of my pet peeves about Disney movies is the almost-certain use of death to propel the story forward. There is no denying that "The Jungle Book" has its share of deaths, but they don't feel gratuitous or drawn out. Instead, the audience will find the ending fitting, especially when they see Mowgli come full circle.
My 11-year-old daughter thoroughly enjoyed the movie. She did get startled by some of the action, but she didn't have any lasting fears. My 13-year-old son, however, found the tone of the movie to be too serious to be entertaining. It was no "Zootopia" or "The Lion King," he said. Although "The Jungle Book" does have a happy ending, the villain is not a singular entity that can be neatly banished. Rather, the multiple predators of the jungle are a constant threat to those weaker than them. And perhaps that leaves us all a little uneasy. Still, I enjoyed the movie, and I suspect many moviegoers — adult and older children — will feel the same way.
DISCLAIMER: I viewed "The Jungle Book" at a media screening before its official release. This did not affect my review; my opinions are my own.